Marco Rubio, for the first time, has vaulted to first place in Hotline's Republican presidential power rankings—but it's a spot he holds only by a hair.
In our assessment of the candidates' likelihood of winning the GOP nomination, Rubio leads a tightly bunched trio of at the front of the pack—with him, Ted Cruz, and Donald Trump having a credible shot at becoming the party's pick.
Rubio has emerged as the favorite of the party establishment, and has been gaining ground with college-educated voters both nationally and in the early states. Given the establishment's strong track record in nominating its candidates, we're giving Rubio a very narrow edge over two competitors, both of whom led him in Monday's NBC News/Wall Street Journal national poll and Saturday's Iowa poll from the Des Moines Register/Bloomberg Politics. Trump has consolidated support from the blue-collar working-class wing of the party, and is gaining ground in the latest national polls, reflecting a public drawn to his tough talk at a time of widespread insecurity. And Cruz now looks like the front-runner in Iowa, leading the gold-standard Des Moines Register poll with a screen that has accurately anticipated who will be attending the caucuses.
This is the Republican top tier. In fact, there is only one other candidate—New Jersey Gov. Chris Christie—that we see with an outside opportunity to win the nomination, given the steady inroads that he's making in New Hampshire. Everyone else has significant obstacles they need to overcome. Jeb Bush is losing momentum despite spending more money than anyone else, Ben Carson's foreign policy inexperience is increasingly problematic, and John Kasich is doing little to woo conservatives even as his favorable ratings decline. Carly Fiorina's support has collapsed.
So even though Tuesday night's debate could again reset expectations, we see the makings of a Final Four: Rubio as the establishment and donor favorite, Cruz as the candidate of the movement conservatives, Trump as the populist front-runner in polls, and Christie as the establishment sleeper if Rubio's potential doesn't live up to early expectations.
Here are our complete rankings:
1. Marco Rubio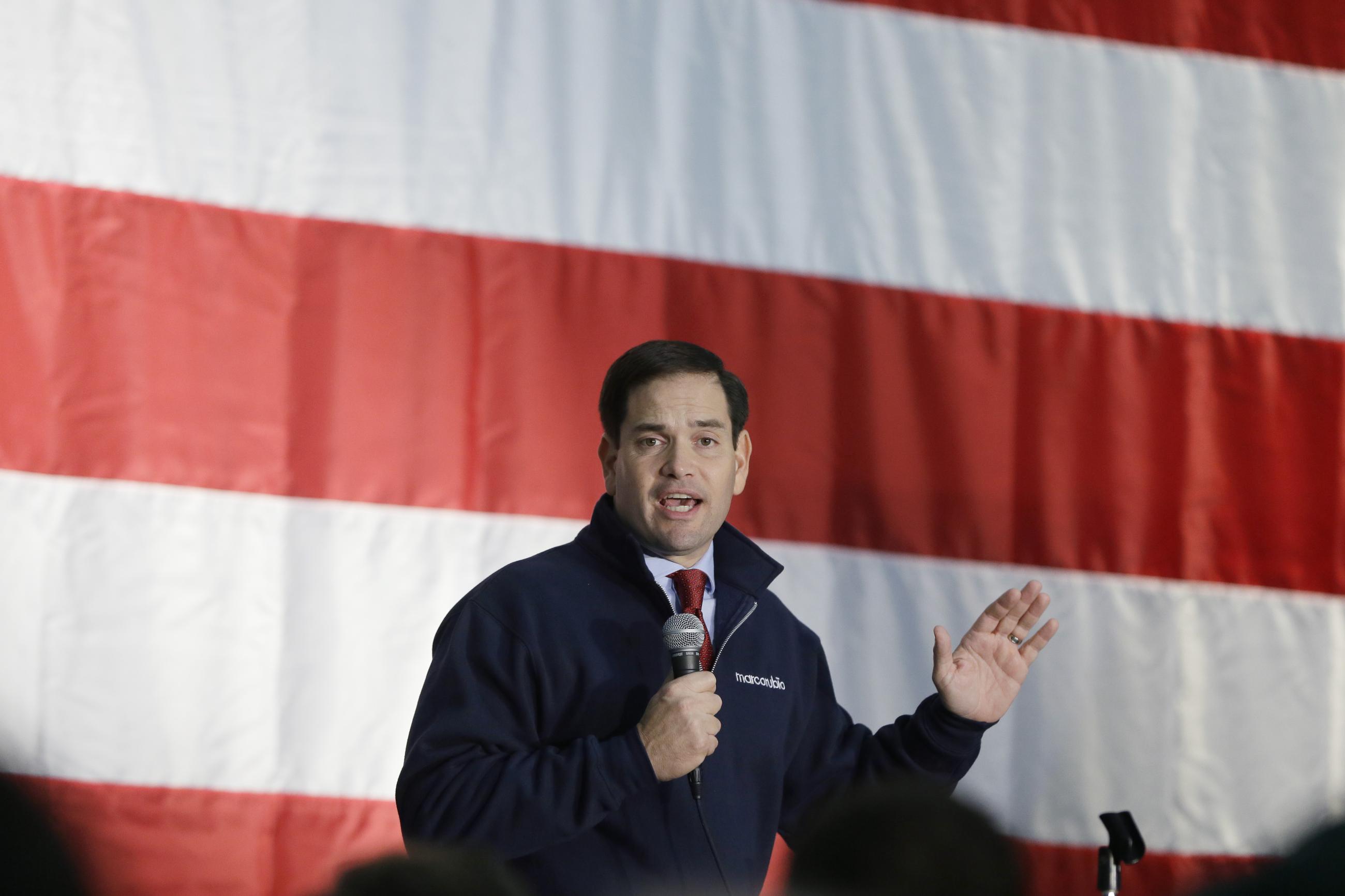 The senator from Florida trails Cruz and Trump in the polls. It's unclear which, if any, of the early states he could win. And he still faces a trio of foes—Christie, John Kasich, and Jeb Bush—who could block him from becoming the pick of establishment Republicans. And yet, Rubio is No. 1 on this list because, in the long run, the telegenic 44-year-old is the most likely candidate to unite the party's conservative and establishment wings. None of his rivals offer a similar combination of conservative vision and electability, and in a delegate battle that could last for months, he's best-positioned to gain strength as other candidates drop out.
2. Ted Cruz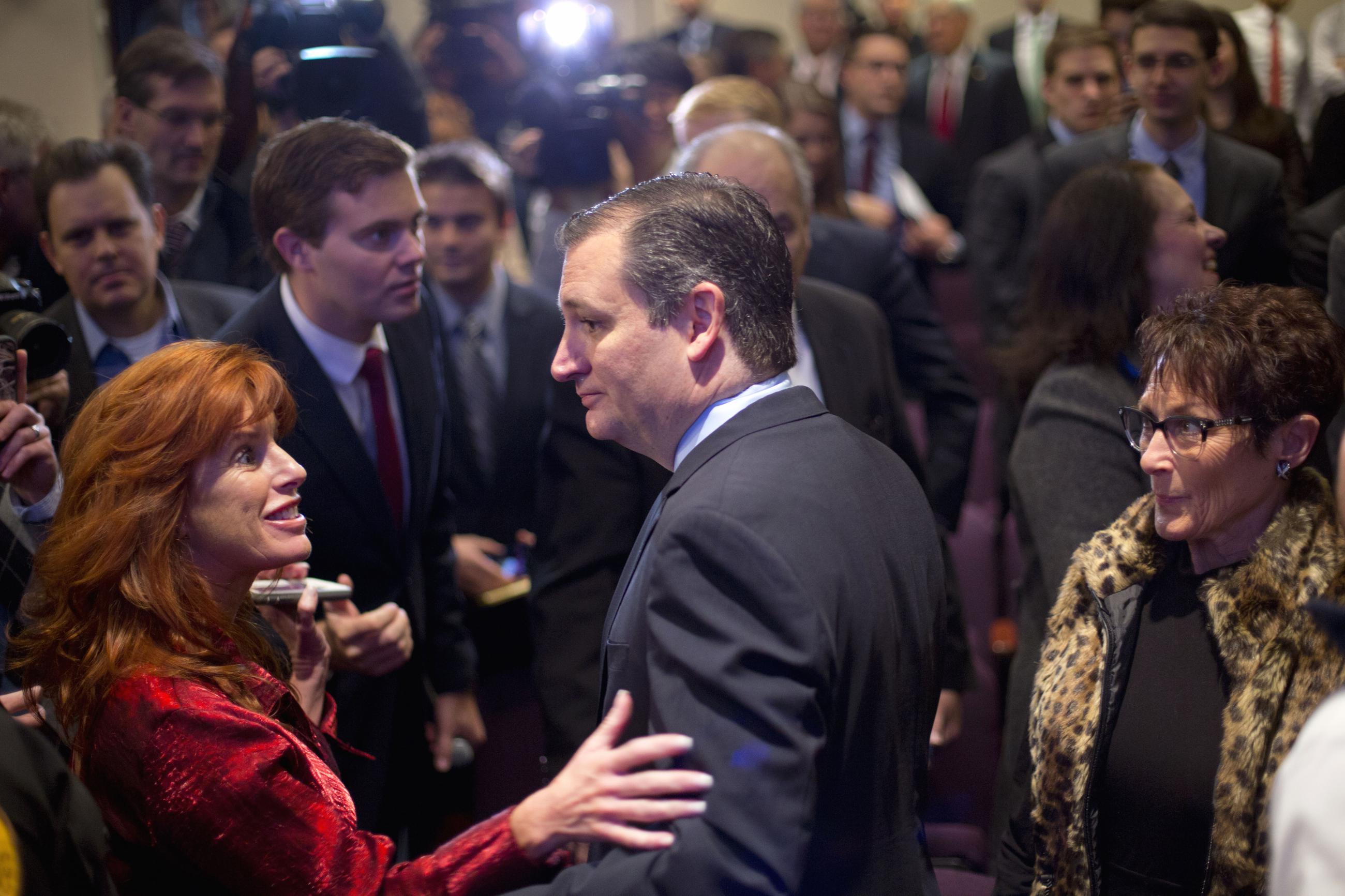 While we're giving the slight advantage to Rubio at the moment, there's a case to be made that Cruz has the clearest path through the front portion of the nominating calendar. The senator from Texas has established himself as the Iowa front-runner, and a win there would make him one of the favorites in the third state to vote, South Carolina, where social conservatives also tend to dominate. From there, Cruz's momentum would carry him through to Super Tuesday on March 1, when a slew of red Southern states, along with his home turf of Texas, hold their primaries. Plus, the presence of the bombastic Trump in the race may actually make Cruz seem more palatable to some Republican voters by comparison. How Cruz handles the incoming attacks from Trump and other GOP rivals over the next few weeks will go a long way in determining his fate.
3. Donald Trump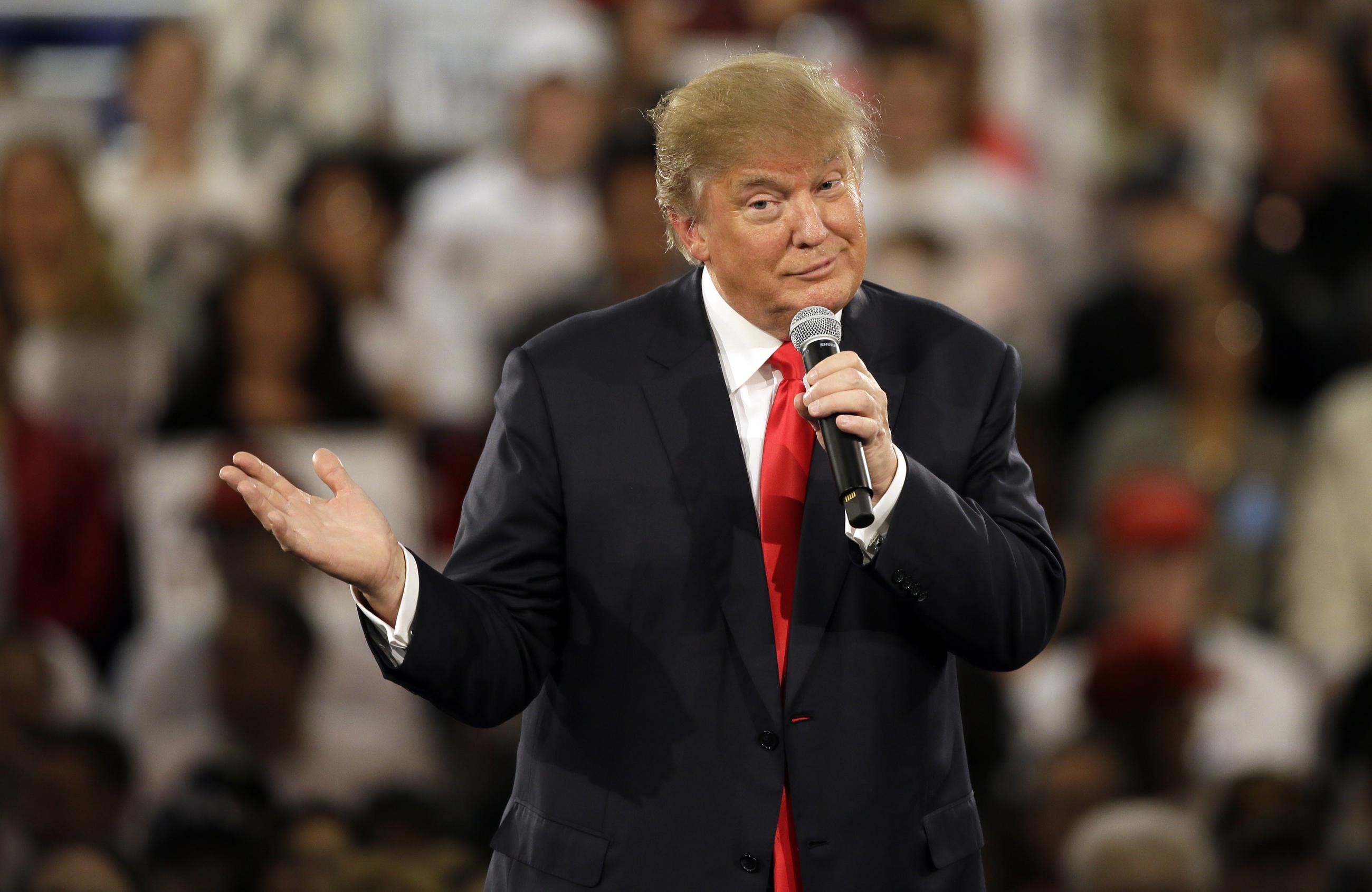 If polling were the only metric, Trump would rank No. 1 on this list. He holds significant leads both nationally and in New Hampshire and South Carolina, though he has lost the lead in Iowa. The real-estate mogul has turned conventional wisdom on its head and forced every campaign to adjust its strategy around him. Depending on your perspective, he's made the debates eminently entertaining or maddeningly devoid of policy specifics. And despite offending significant portions of the general electorate, Trump continues to find support among a sizable faction of voters untrusting of both the GOP establishment and media. He's the ultimate wild card, and that's the problem: As well as his polling numbers have held up in 2015, it's not difficult to imagine Trump paying the price at the ballot box for his controversial rhetoric and lack of experience—as his supporters ultimately back a candidate with a better chance against Hillary Clinton.
4. Chris Christie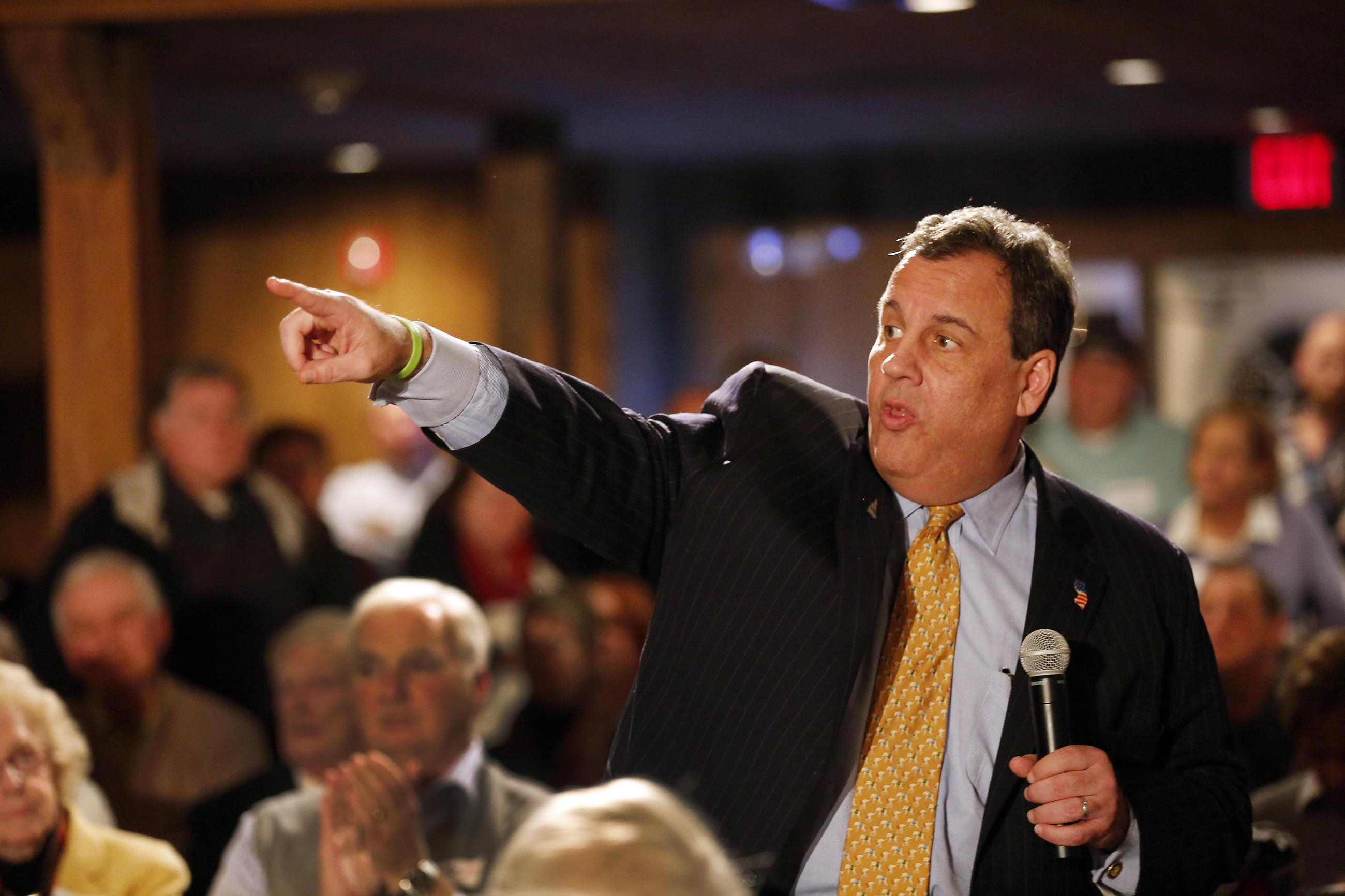 Christie has held more town halls in New Hampshire than any other leading candidate, and his persistence is beginning to pay off. He's now in second place with 12 percent in a recent WBUR poll, bunched together with all the establishment candidates. He won the endorsement of the conservative New Hampshire Union-Leader editorial board, a mild surprise given his moderate perception. Most intriguingly, he's well-positioned to be an alternative for some Trump supporters who like the tough-talking entrepreneur but are concerned about his lack of experience. New Hampshire polls suggest that Trump supporters view Christie more favorably than the other establishment candidates, a significant asset given Trump's sizable vote share in the state.
5. Jeb Bush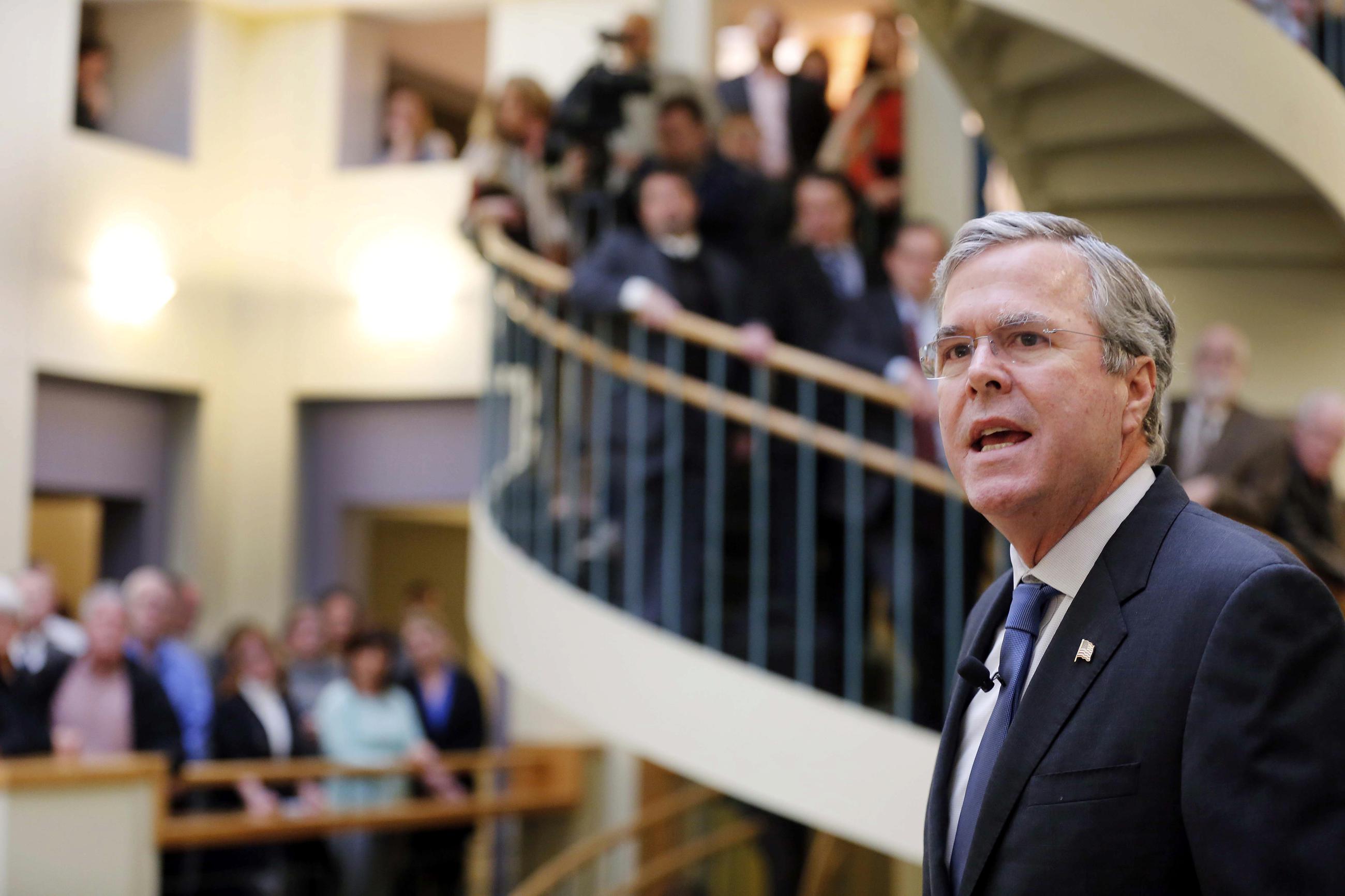 Stunning statistic of the campaign: Jeb Bush's super PAC has spent $50 million in the presidential race so far, with nothing to show for it. His supporters argue that he's still in a four-way tie with the other establishment candidates in must-win New Hampshire, but the gap between initial expectations and current reality are wide enough to drive a Mack truck through. The reality is that if Bush struggles in New Hampshire, it's hard to see a path forward for the former front-runner. His Right to Rise super PAC still has plenty of money left to spend, but he needs to show he can get bang for his buck first. 
6. John Kasich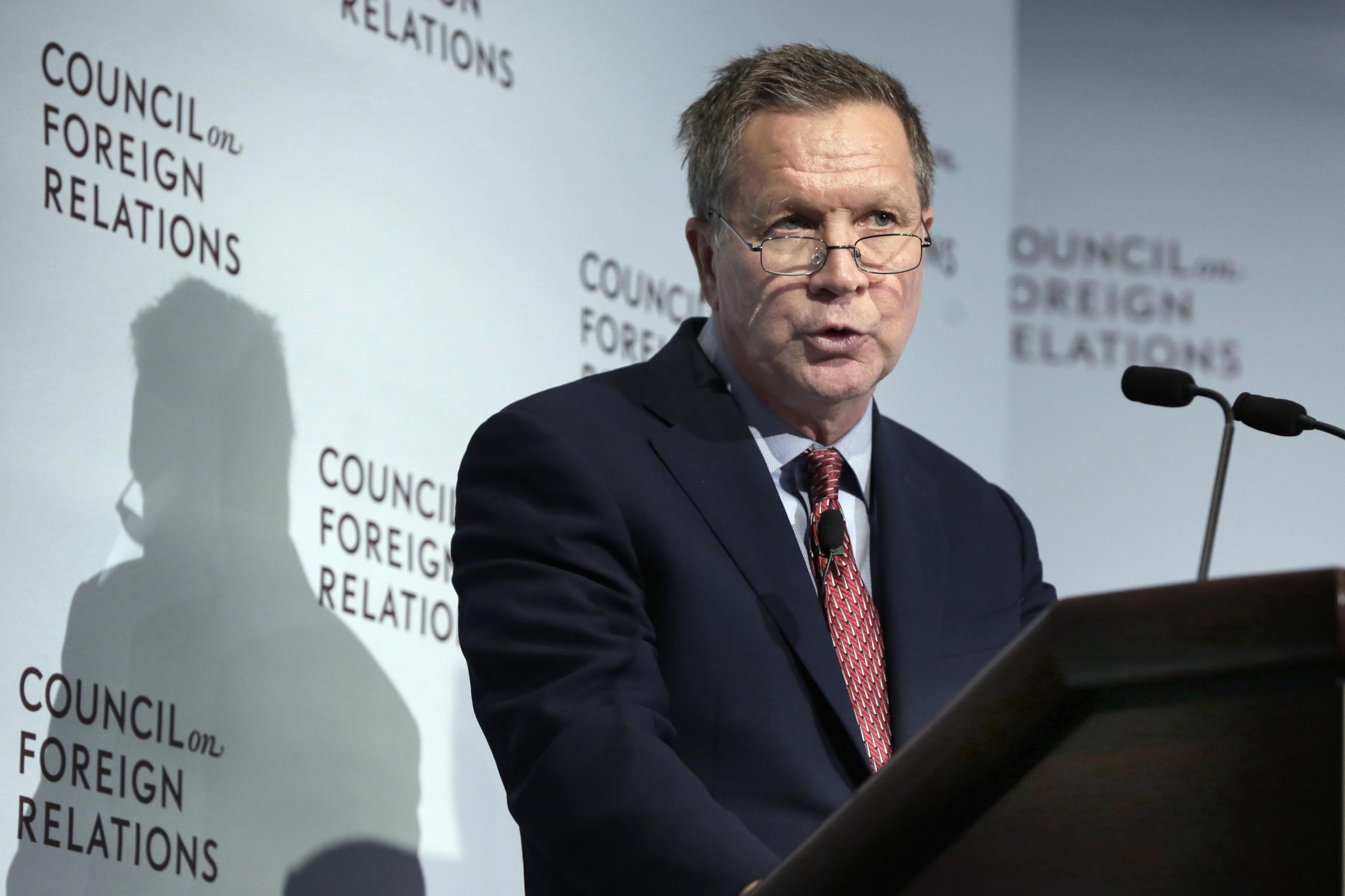 Kasich's moment in New Hampshire appears to have come and gone. After his super PAC had the first primary state's airwaves largely to itself in the late summer and early fall, the Ohio governor launched himself into the top three and picked up a handful of key endorsements. But Kasich no longer holds the spending advantage in New Hampshire, and the center-right lane is more crowded than ever, particularly as Christie has gained momentum. New Hampshire has always been a make-or-break state for Kasich, and as long as Rubio, Christie, and Bush remain in the race, it's becoming increasingly difficult to see his path to victory there.
7. Ben Carson
Carson would have ranked higher on this list a month ago. But the retired neurosurgeon's surge to the top of the field has collapsed under the weight of persistent questions about his grasp of foreign policy. Not surprisingly, in a race dominated by national security after the Paris attacks, Republican voters have flocked to conservative alternatives like Trump, Cruz, and Rubio. The genteel Carson has vowed to brush up on the subject, but in a fast-moving race, we think it's unlikely voters give him a second chance.
8. Carly Fiorina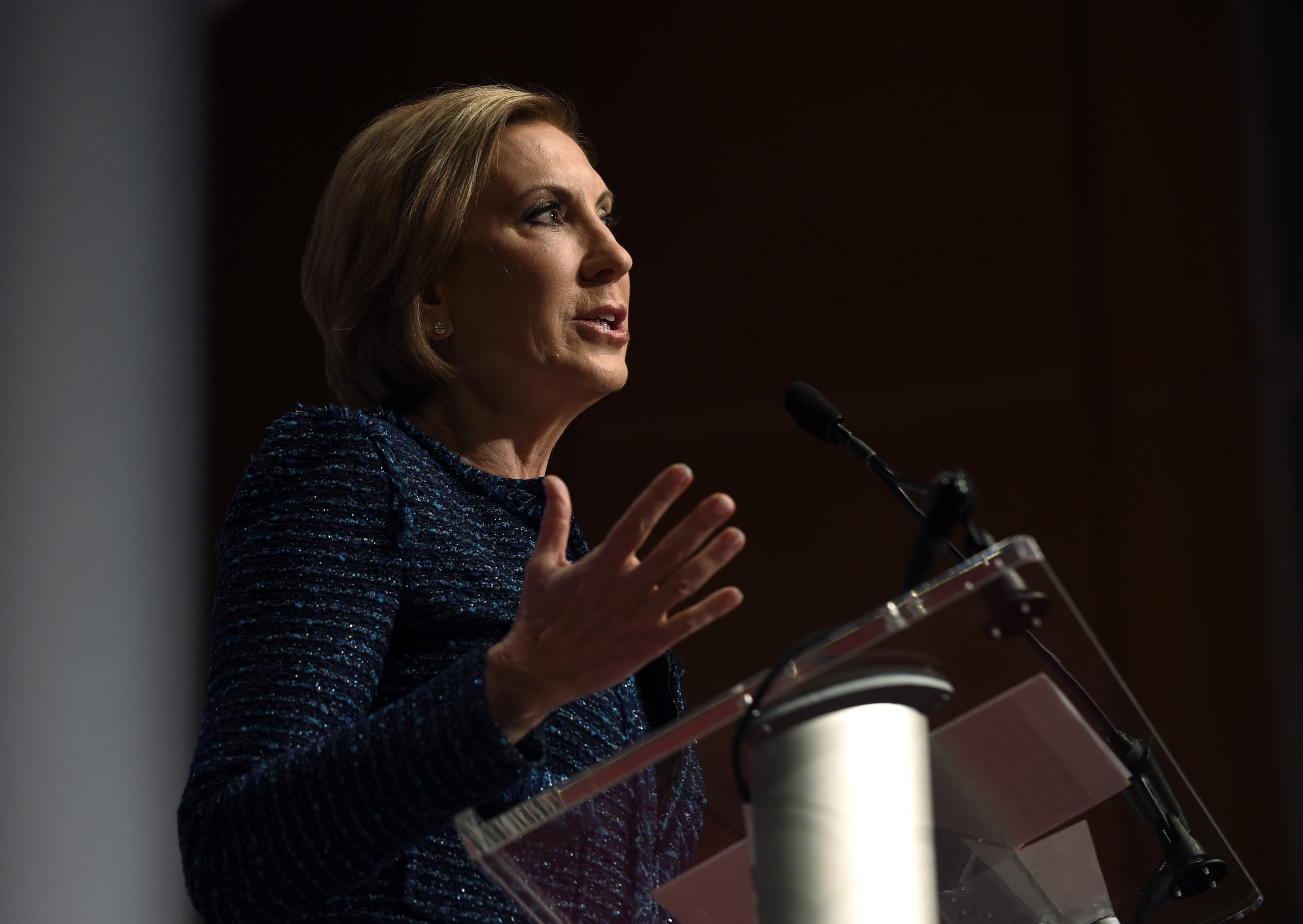 Fiorina may have missed her bite at the apple. After standout performances in the first two GOP debates, the former Hewlett-Packard CEO vaulted into the top tier nationally. But she did little to capitalize on that momentum, struggling to stay in headlines in the periods between the debates. Now, she's back toward the bottom of the pack in the early states and nationally. As a businesswoman who's never held elected office, Fiorina has appeal to both the establishment and anti-establishment wings of the party, but she has never emerged as the first choice for either. Fiorina will need to have another strong debate Tuesday if she hopes to turn things around in time.  
9. Rand Paul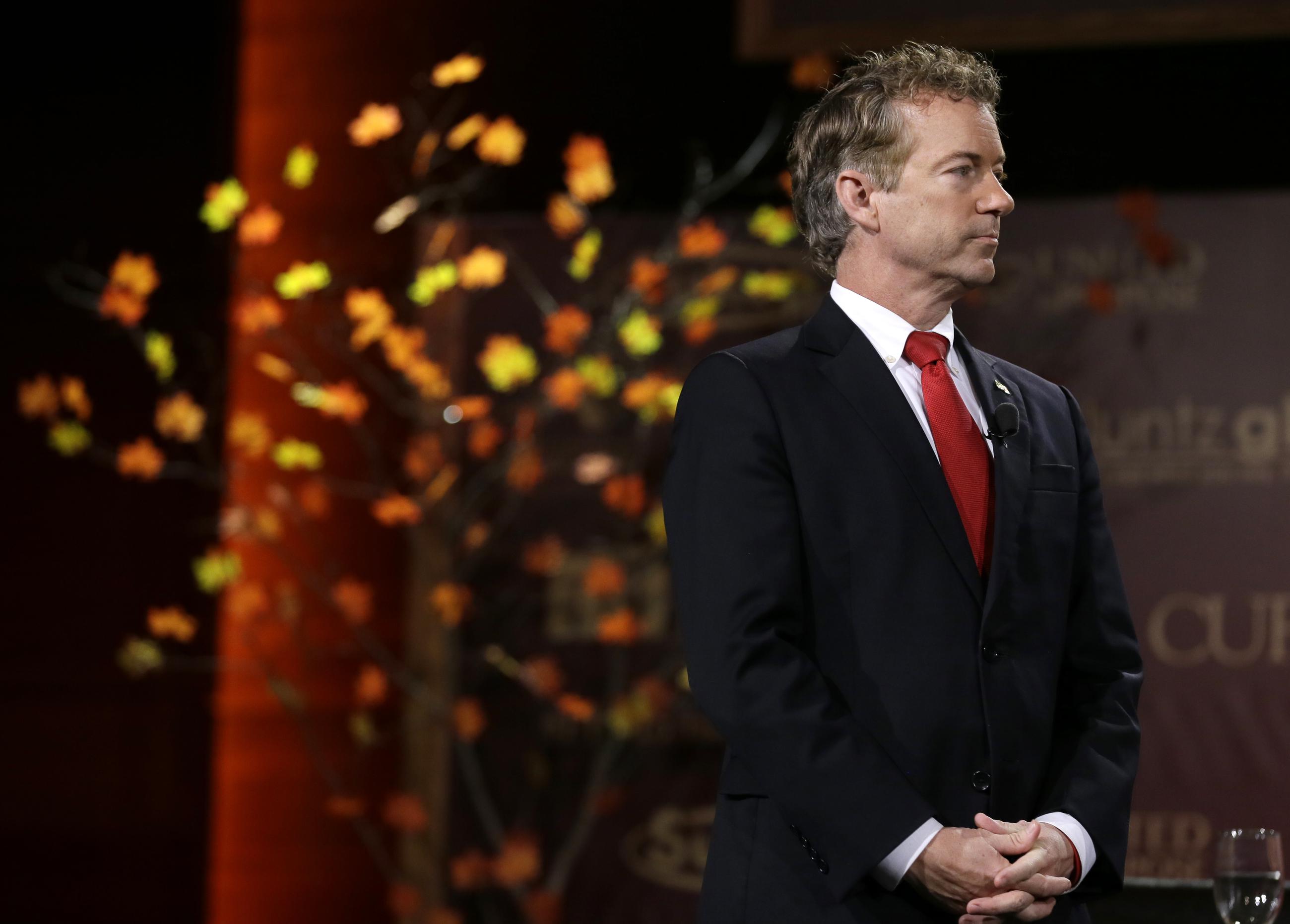 Paul's star has fallen so far he barely made the main debate stage—perhaps the final indignity that could nudge the first-term senator and great libertarian hope to end his presidential hopes for 2016 and focus on reelection to the Senate. Or not. Paul doesn't lack for confidence or a willingness to take on Trump in debates, but he's barely registering in the polls. 
10. Mike Huckabee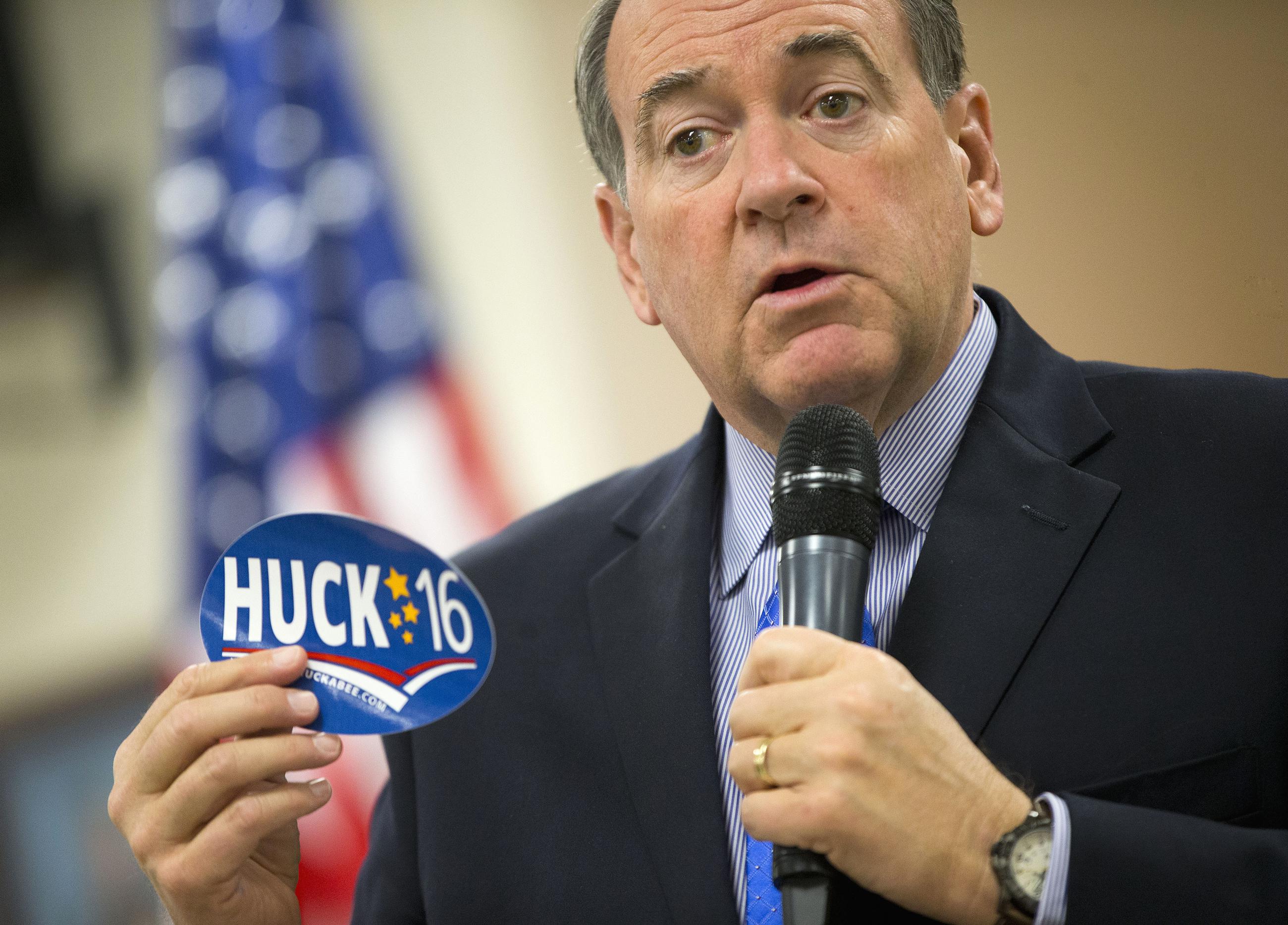 The runner-up in the 2008 GOP primary has struggled to make even a dent in the 2016 race—and nowhere has his inefficacy been more evident than in Iowa. Many thought the winner of the 2008 Iowa caucuses would again be a force there, but the latest Des Moines Register/Bloomberg Politics poll had him at just 3 percent. Even evangelicals, usually his strongest supporters, have passed him over in favor of fresher faces such as Cruz and Carson. He'll be forced to participate in the undercard debate Tuesday.