Not a year out of col­lege and less than two months in­to my job at Na­tion­al Journ­al, I did something that I al­most im­me­di­ately re­gret­ted. It was a Wed­nes­day morn­ing in April, and mem­bers of the Sen­ate Fin­ance Com­mit­tee were fil­ing out of a room in the Dirk­sen Sen­ate Of­fice Build­ing to go vote; I was sit­ting at the press table in the room. As the com­mit­tee's chair­man, Sen. Or­rin Hatch, was pre­par­ing to exit, I leapt up and yelled a ques­tion at him.
Quickly, the of­ficer next to me warned that if I did that again, I could be ar­res­ted for dis­rupt­ing a hear­ing. I cringed and apo­lo­gized pro­fusely to the of­ficer. I don't re­mem­ber the spe­cif­ics of what Hatch said in re­sponse to my ques­tion; by that point, everything was clouded by my sense of hu­mi­li­ation.
On the sur­face, it was a simple mis­un­der­stand­ing—a young re­port­er mak­ing a rook­ie mis­take. But what the of­ficer al­most cer­tainly didn't know is that I am on the aut­ism spec­trum. Like many on the spec­trum, I lack aware­ness of so­cial cues and my sur­round­ings, even when those sur­round­ings in­clude the Sen­ate's most seni­or Re­pub­lic­an. In oth­er words, I might not un­der­stand that it isn't the best de­cor­um to shout a ques­tion to a sen­at­or across a room, in­stead of wait­ing for him to get to the hall­way.
Now, you may be won­der­ing: If someone has dif­fi­culty with so­cial in­ter­ac­tions, why would he be­come a re­port­er, which by defin­i­tion re­quires in­ter­ac­tion with oth­ers? Then you also should know that an­oth­er symp­tom of be­ing on the aut­ism spec­trum is a nar­row and sharp in­terest in sub­jects that can bor­der on the ob­sess­ive. For me, one of those in­terests is Amer­ic­an polit­ics. Which means that while aut­ism makes my job as a polit­ic­al re­port­er tough­er, it also, in some ways, makes it easi­er: My abil­ity to my­op­ic­ally fo­cus on sin­gu­lar sub­jects helps me to learn about things like the in­tric­a­cies of tax policy or the latest polling num­bers com­ing out of Iowa.
I'm hardly the only per­son with aut­ism who has ended up pur­su­ing a ca­reer in Wash­ing­ton; people with aut­ism are, after all, every­where in the world. Yet des­pite our pres­ence in D.C., the polit­ic­al con­ver­sa­tion sur­round­ing aut­ism is of­ten mad­den­ingly dis­con­nec­ted from our lives.
When aut­ism gets talked about by politi­cians, it's fre­quently in the con­text of the (un­foun­ded) the­ory that the con­di­tion is caused by child­hood vac­cines. For in­stance, dur­ing the second Re­pub­lic­an pres­id­en­tial de­bate a few months ago, Don­ald Trump pro­claimed that "aut­ism has be­come an epi­dem­ic" and sug­ges­ted vac­cines were to blame. But even when the sub­ject isn't the sup­posed con­nec­tion between aut­ism and vac­cines, aut­ism is of­ten talked about as a dis­ease, like can­cer or polio—something that needs to be erad­ic­ated. When Pres­id­ent Obama an­nounced a new pro­ject fo­cused on brain re­search in 2013, he men­tioned that it is dif­fi­cult to find a cure for aut­ism, lump­ing it in with Alzheimer's dis­ease. Sim­il­arly, in a Re­pub­lic­an de­bate in Oc­to­ber, Ben Car­son was ques­tioned about his re­la­tion­ship with a nu­tri­tion­al-sup­ple­ment com­pany that al­legedly claimed it could cure aut­ism.
Of­ten when aut­ism is dis­cussed, the fo­cus is on par­ents and young chil­dren. In Decem­ber 2012, the House Over­sight and Gov­ern­ment Re­form Com­mit­tee held a hear­ing titled "1 in 88 Chil­dren: A Look in­to the Fed­er­al Re­sponse to Rising Rates of Aut­ism." The com­mit­tee's then-chair­man, Rep. Dar­rell Issa, opened the hear­ing by say­ing that he is for­tu­nate not to be a par­ent of one of the "one-in-88" chil­dren with Aut­ism Spec­trum Dis­order (the Cen­ters for Dis­ease Con­trol and Pre­ven­tion have since re­vised the of­fi­cial num­ber to one-in-68, and a sur­vey re­leased in Novem­ber sug­ges­ted the num­ber could be one-in-45). "If the num­bers are ac­cur­ate and con­tin­ue to grow from the now one-in-88 that in some way are ASD-af­fected," Issa said, "we in fact have an epi­dem­ic."
When aut­ism in adults does get at­ten­tion, it's of­ten be­cause tragedy has struck. For ex­ample, when the pro­spect was raised that Adam Lanza—the man re­spons­ible for the 2012 shoot­ing at Sandy Hook Ele­ment­ary in New­town, Con­necti­c­ut—had As­per­ger's syn­drome, calls to the ad­vocacy group Aut­ism Speaks spiked dra­mat­ic­ally, ac­cord­ing to Time magazine. (In 2013, As­per­ger's and three oth­er dia­gnoses were merged in­to the lar­ger dia­gnos­is of Aut­ism Spec­trum Dis­order.) More re­cently, after the shoot­ing at Umpqua Com­munity Col­lege in Ore­gon—when there was spec­u­la­tion that the shoot­er had aut­ism—an on­line pe­ti­tion was star­ted to take down a Face­book page called "Fam­il­ies Against Aut­ist­ic Shoot­ers."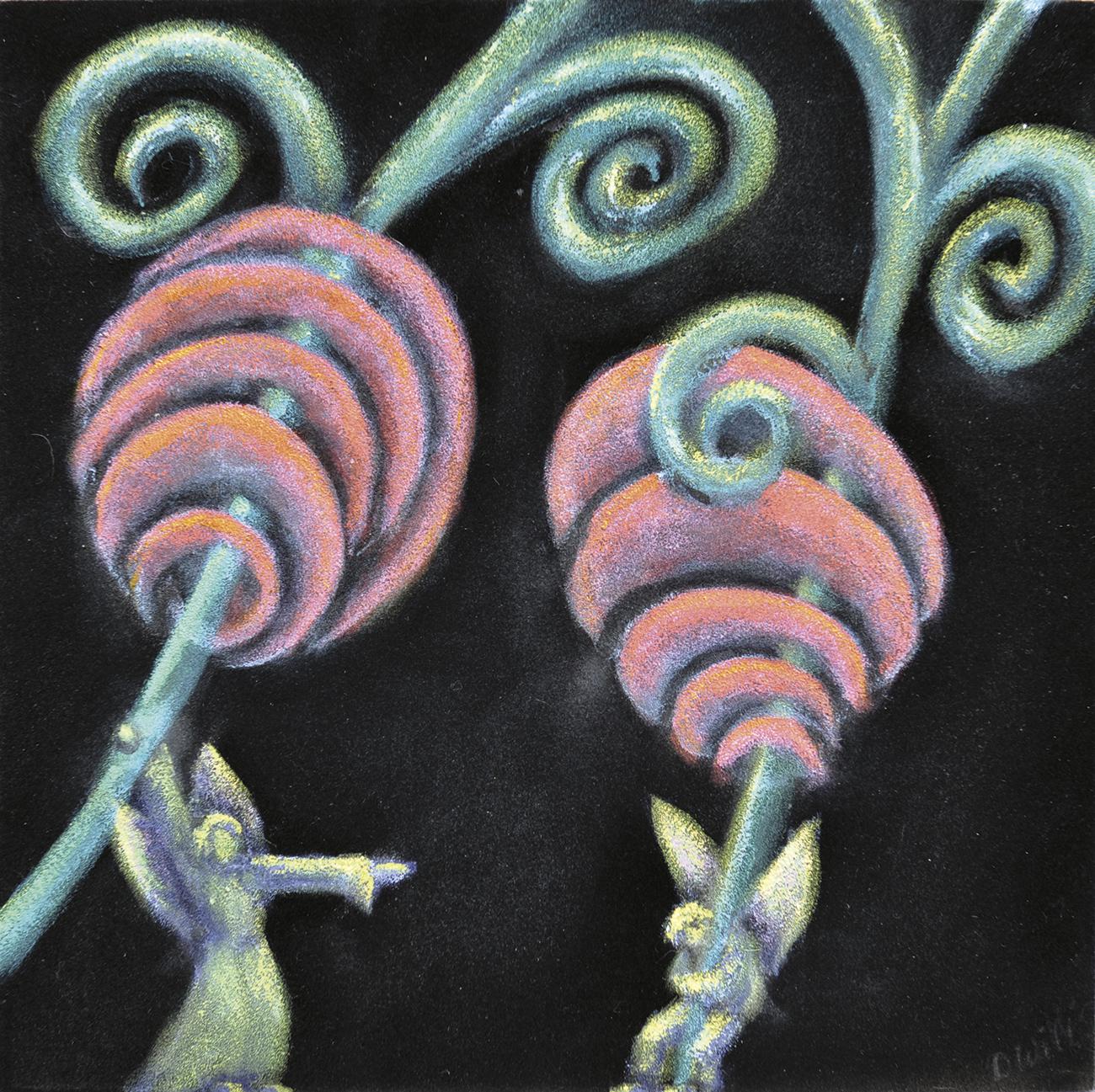 For those who are on the spec­trum, all of this can be deeply frus­trat­ing. For some of us, aut­ism isn't a dis­ease but rather something more ana­log­ous to be­ing gay or deaf—a con­di­tion that, yes, im­poses hard­ships but also helps to make us who we are. "There is ab­so­lutely no evid­ence that Alzheimer's is in any way be­ne­fi­cial to hu­mans—we want to fix it peri­od," says John Eld­er Robison, a neurodi­versity schol­ar at the Col­lege of Wil­li­am & Mary who is him­self on the spec­trum and has writ­ten a mem­oir about his ex­per­i­ences with As­per­ger's syn­drome. "Aut­ism is a unique con­di­tion in medi­cine be­cause it con­fers power­ful dis­ab­il­ity and really ex­traordin­ary ex­cep­tion­al­ity." As a res­ult, Robison ar­gues that there needs to be a dif­fer­ent ob­ject­ive when it comes to help­ing people with aut­ism. "Our duty in aut­ism is not to cure but to re­lieve suf­fer­ing and to max­im­ize each per­son's po­ten­tial," he says.
Dav­id Black, dir­ect­or of the Cen­ter for As­sess­ment and Treat­ment in Chevy Chase, Mary­land, and a re­search­er at the Na­tion­al In­sti­tute of Men­tal Health, agrees: "I think what we're try­ing to do is cure aut­ism—I don't think that's the solu­tion." He ex­plains that the zeit­geist at this mo­ment is fix­ated on some­how fig­ur­ing out the ge­net­ics be­hind aut­ism and mak­ing it go away—when in­stead the fo­cus should be on the qual­ity of life for people across the spec­trum.
I don't have the an­swers as to why aut­ism dia­gnoses have in­creased.  And I know that for many people, es­pe­cially those with more severe aut­ism—for in­stance, those who are un­able to speak—the con­di­tion can in­deed make life im­meas­ur­ably more dif­fi­cult and can lim­it what they can ac­com­plish in the world. I am very much open to the fact that, for some people, a cure to aut­ism—or at the very least, in­nov­a­tions that could min­im­ize some of the symp­toms—would in fact al­le­vi­ate many bur­dens.
But this is not the case for every­one. The ex­per­i­ences of people with aut­ism are in­cred­ibly var­ied; as Steph­en Shore, a pro­fess­or at Ad­elphi Uni­versity who is on the spec­trum him­self, has said, "If you've met one per­son with aut­ism, you've met one per­son with aut­ism." And for many, in­clud­ing me, aut­ism is a valu­able part of our iden­tity. Hence my de­cision to write this art­icle. After keep­ing my journ­al­ism and my aut­ism sep­ar­ate for most of my ca­reer thus far, I wanted to share my story of grow­ing up with aut­ism—and even­tu­ally ar­riv­ing in D.C.—in the hope that it might help my fel­low Wash­ing­to­ni­ans and politicos to see the con­di­tion as more than simply a plague on par­ents or a dis­ease that needs to be cured.
PSY­CHI­AT­RIST EU­GEN BLEULER first used the word "aut­ism" in 1910; he viewed it as a symp­tom of schizo­phrenia. Thirty-three years later, a child psy­chi­at­rist at Johns Hop­kins Uni­versity Hos­pit­al named Leo Kan­ner in­tro­duced his work on early in­fant­ile aut­ism. His first ma­jor study on the sub­ject was based on ob­ser­va­tions of 11 chil­dren—eight of them verbal and three of them what he called "mute." He found that all the chil­dren had strong in­tel­lec­tu­al ca­pa­city and "ex­cel­lent rote memory," which en­abled them to mem­or­ize things like a French lul­laby, Psalm 23, or an in­dex page of an en­cyc­lo­pe­dia. But he also noted that when they formed sen­tences, these sen­tences were par­roted re­pe­ti­tions of pre­vi­ously heard word com­bin­a­tions. Loud noises and mov­ing ob­jects, he found, caused the chil­dren great dis­tress. In ad­di­tion, he noted that "the child's be­ha­vi­or is gov­erned by an anxiously ob­sess­ive de­sire for same­ness."
Around the same time, an­oth­er doc­tor—Hans As­per­ger—was con­duct­ing his own work across the At­lantic in Vi­enna, on what he called "aut­ist­ic psy­cho­pathy." In a 1944 study, As­per­ger no­ticed pat­terns in the boys he ob­served, in­clud­ing "a lack of em­pathy, little abil­ity to form friend­ships, one-sided con­ver­sa­tion, in­tense ab­sorp­tion in a spe­cial in­terest, and clumsy move­ments."
As­per­ger saw "aut­ist­ic psy­cho­pathy" as something that oc­curred across a wide vari­ety of people. By con­trast, ac­cord­ing to Steve Sil­ber­man, au­thor of Neur­o­tribes: The Leg­acy of Aut­ism and the Fu­ture of Neurodi­versity, Kan­ner saw aut­ism as a very rare form of child psy­chos­is and "framed his pa­tients as a strictly defined and mono­lith­ic group, to the point of be­ing will­ing to over­look sig­ni­fic­ant dif­fer­ences between them."
Dur­ing the last leg of World War II, a school As­per­ger had opened for chil­dren with "aut­ist­ic psy­cho­pathy" was bombed, des­troy­ing much of his re­search. As­per­ger con­tin­ued work­ing after the war and lived un­til 1980, but much of his writ­ing went un­trans­lated from its ori­gin­al Ger­man. Then, in 1981, Lor­na Wing, a doc­tor work­ing in the United King­dom and the moth­er of a daugh­ter with aut­ism, used As­per­ger's 1944 study—which "had nev­er been trans­lated in­to Eng­lish," ac­cord­ing to Sil­ber­man—as the basis for her own study, "As­per­ger Syn­drome: A Clin­ic­al Ac­count." Wing's work was in­stru­ment­al in shap­ing dis­cus­sions about the aut­ism spec­trum.
Here in the United States, the Amer­ic­an Psy­chi­at­ric As­so­ci­ation did not have sep­ar­ate cri­ter­ia for dia­gnos­ing "in­fant­ile aut­ism" in the Dia­gnost­ic and Stat­ist­ic­al Manu­al of Men­tal Dis­orders un­til 1980; and it wasn't un­til 1987, three years be­fore I was born, that there was an ex­pan­ded dia­gnos­is for "aut­ist­ic dis­order." Thus, the sci­ence of be­ing on the spec­trum was re­l­at­ively new when I was grow­ing up.
BE­FORE I WAS ever dia­gnosed with any­thing, when I was eight weeks old, my moth­er no­ticed that I was bothered by the sound of the tele­phone and oth­er noises, and was not eas­ily calmed. My fam­ily first learned I was not de­vel­op­ing in a neur­o­typ­ic­al way dur­ing a kinder­garten pre-screen­ing. My mom was told that I lacked fine mo­tor skills and the abil­ity to make eye con­tact, which were con­sidered de­vel­op­ment­al delays that could be in­dic­at­ive of aut­ism. I was very slow to speak, and, as late as kinder­garten, most of my sen­tences con­sisted simply of re­peat­ing sen­tences I had pre­vi­ously learned.
My child­hood was marked by doc­tor vis­its, dif­fer­ent pre­scrip­tions, and vari­ous ther­apies. I re­mem­ber my mom pick­ing me up from kinder­garten earli­er than the rest of the kids, get­ting me a bite to eat from a Bur­ger King, and then whisk­ing me off to a clin­ic—where I would play board games or rock in a ham­mock to as­sist with my bal­ance. At home, I re­mem­ber be­ing placed in a large tub that my moth­er filled with dry pasta as she ap­plied a rough brush to my skin, which was in­ten­ded to as­sist with my sens­ory pro­cessing. Oth­er times, I would have ice stuffed in my mouth by my speech patho­lo­gist to help me use the muscles in my mouth to speak more nat­ur­ally.
In second grade, I was dia­gnosed with As­per­ger's syn­drome. (I also have Tour­ette's syn­drome, which leads to tics and re­quires medi­cine. But I con­sider As­per­ger's to have been the big­ger factor in my life.) I wish I could say I un­der­stood what the deal was grow­ing up, but when my mom would try ex­plain­ing, I didn't get it. It wasn't un­til I got older that many of my idio­syn­crat­ic tend­en­cies began to make
sense to me.
We moved around the coun­try a lot dur­ing my early years, but by the time I was nine, we'd settled in the In­land Em­pire of South­ern Cali­for­nia. At school, I had dif­fi­culty in­ter­act­ing with peers and had little in com­mon with them. The low point came in sixth grade, when some school­yard bul­lies sur­roun­ded and hand­cuffed me.
Ul­ti­mately, I trans­ferred to private schools. While the classes were smal­ler and the teach­ers some­what more at­tent­ive when there was bul­ly­ing, I had few genu­inely close friends and still largely felt like a so­cial out­cast—not be­cause I wanted to be one, but be­cause my lim­ited in­terests rarely in­ter­sec­ted with oth­ers' in­terests. And class­work was a con­stant struggle in sub­jects that did not im­me­di­ately re­late to my par­tic­u­lar pre­oc­cu­pa­tions.
I loved Amer­ic­an polit­ics and Amer­ic­an his­tory, in­terests that were fueled by my par­ents reg­u­larly read­ing to me about U.S. pres­id­ents and hav­ing me join a Boy Scout Troop (which also provided my first real so­cial in­ter­ac­tions with peers). But what grabbed my at­ten­tion above all else was mu­sic. Some boys re­min­isce about play­ing catch with their fath­ers; I re­mem­ber listen­ing to Rush and AC/DC with my dad, and Spring­steen, Hendrix, and the Ras­cals with my step-fath­er, Bob. (He and my mom nev­er mar­ried but he was as much of a par­ent as my bio­lo­gic­al ones.) For my 10th birth­day, I got my own gui­tar, and I began to take form­al les­sons. After an ini­tial brush with an aus­tere in­struct­or, my par­ents settled on John­Paul Trot­ter, a fresh-faced, sim­ul­tan­eously slightly-bald­ing and long-haired 18-year-old with a Cali­for­nia sun­shine tem­pera­ment. I was one of his first stu­dents. He be­came my first true friend.
I star­ted get­ting my hands on any gui­tar magazines I could find. Dur­ing this time, I sub­mit­ted a mes­sage to a column in Gui­tar World magazine called "Dear Gui­tar Hero," which al­lowed read­ers to ask fam­ous gui­tar­ists ques­tions. Months later, when I saw that Möt­ley Crüe's Mick Mars had ac­tu­ally re­spon­ded to my query about how to blend blues gui­tar play­ing with met­al, I real­ized how much sat­is­fac­tion I got from ask­ing power­ful people ques­tions. John­Paul sug­ges­ted I get in­volved in mu­sic journ­al­ism, and my sopho­more year in high school, I signed up for my school news­pa­per.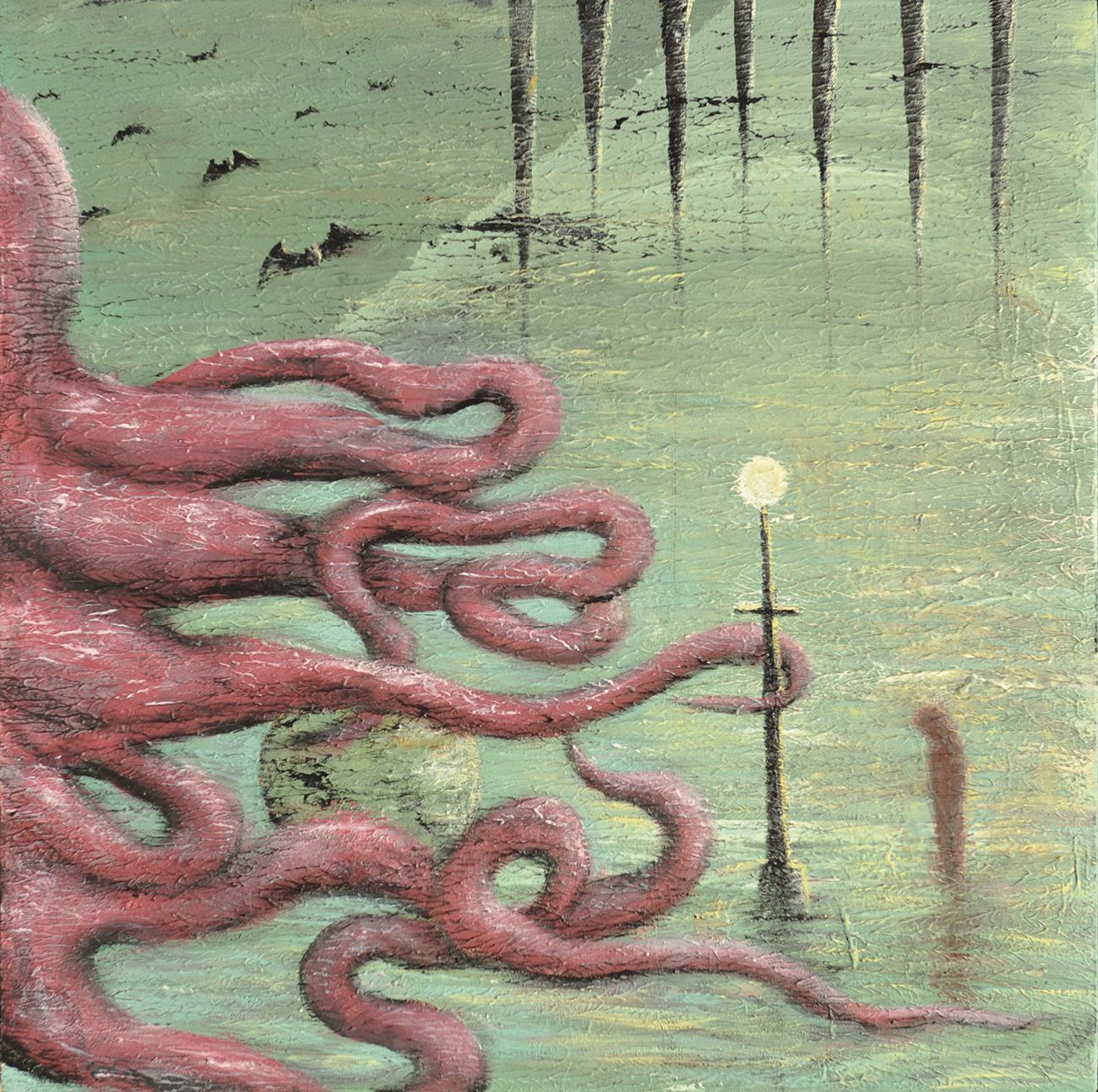 BE­CAUSE WE AS a coun­try tend to talk about aut­ism in the con­text of chil­dren—how to dia­gnose them and how to pre­vent them from hav­ing aut­ism in the first place—it's easy to for­get just how many chal­lenges await adults with aut­ism.
The chal­lenges, of course, vary de­pend­ing on nu­mer­ous factors—for in­stance, wheth­er someone is or isn't verbal. Ari Ne'eman, pres­id­ent of the Aut­ist­ic Self Ad­vocacy Net­work (AS­AN), told me there is no defin­it­ive data on who is verbal and non­verbal. The 2008–2009 Na­tion­al Core In­dic­at­ors Con­sumer Sur­vey Re­port had a data set that looked at adults with aut­ism in the de­vel­op­ment­al-dis­ab­il­ity ser­vice sys­tem; 62 per­cent of people in the data set were able to speak. "However, that data set only en­com­passes aut­ist­ic people who have a level of impair­ment suf­fi­cient to qual­i­fy for Medi­caid home and com­munity-based ser­vices or in­sti­tu­tion­al care, so it ex­cludes large seg­ments of the aut­ist­ic com­munity," Ne'eman told me. "The real num­ber of people who speak is likely much high­er than that."
For those who are non­verbal, the adult world can be es­pe­cially tough to nav­ig­ate. But even for those like me with high-func­tion­ing aut­ism, there are plenty of obstacles. Last year, the A.J. Drexel Aut­ism In­sti­tute re­leased a re­port show­ing that just 19 per­cent of young adults with aut­ism have lived in­de­pend­ently from their par­ents, com­pared with 80 per­cent of young people with learn­ing dis­ab­il­it­ies. The re­port also found that more than one-third of adults in their early 20s with aut­ism were "dis­con­nec­ted," mean­ing they were not con­tinu­ing edu­ca­tion or hold­ing a job after high school. "Young people in the aut­ism cat­egory, gen­er­ally they are worse than their peers who have oth­er kinds of dis­ab­il­it­ies in terms of em­ploy­ment and a range of oth­er out­comes," Paul Shat­tuck, an as­so­ci­ate pro­fess­or at Drexel Uni­versity School of Pub­lic Health and an au­thor of the re­port, told me.
One reas­on for this is that job in­ter­views aren't easy for those on the spec­trum. "You can't really fully pre­dict what the oth­er per­son is go­ing to do, and you have to kind of main­tain con­nec­tion and con­tact," says Ed­ward Brodkin, dir­ect­or of the Adult Aut­ism Spec­trum Pro­gram at the Uni­versity of Pennsylvania's Perel­man School of Medi­cine. Mak­ing eye con­tact, know­ing whose turn it is to speak, ori­ent­ing one's body to the oth­er per­son, main­tain­ing a con­ver­sa­tion—all these things can be dif­fi­cult.
Ac­cord­ing to the Drexel re­port, "Over half of young adults with aut­ism re­ceived no vo­ca­tion­al or life skills ser­vices dur­ing their early 20s." "We just do not do a very good job of sup­port­ing ad­oles­cents and adults in de­vel­op­ing the skills they need and giv­ing them the op­por­tun­it­ies they need to be suc­cess­fully em­ployed and live in­de­pend­ently," says Dav­id Man­dell, dir­ect­or of the Cen­ter for Men­tal Health Policy and Ser­vices Re­search at the Perel­man School. Or, as Ju­lia Bascom, deputy ex­ec­ut­ive dir­ect­or at AS­AN, puts it: "The real­ity is that aut­ist­ic people spend the vast ma­jor­ity of our lives as adults, and we re­ceive the vast ma­jor­ity of fund­ing when we're chil­dren, par­tic­u­larly when we're young chil­dren."
If you've met one person with autism, you've met one person with autism. "
I was lucky in that I did not be­come "dis­con­nec­ted"; after high school, I en­rolled in Chaf­fey Col­lege, a com­munity col­lege with a cam­pus near home. But around that time, I did ex­per­i­ence an­oth­er prob­lem com­mon to adults with aut­ism: de­pres­sion. My life felt like it was full of speed bumps: I was de­pressed that I would be lan­guish­ing in what many per­ceived as "13th grade" or "high school with ash­trays"; in ad­di­tion, in the span of two years, my mom was hos­pit­al­ized twice, John­Paul left Cali­for­nia, and my mom and Bob broke up.
Re­la­tion­ships posed an­oth­er chal­lenge—and provided more fuel for my de­pres­sion. At school, I met a wo­man and told her I was on the spec­trum; she replied that she knew im­me­di­ately be­cause she had worked with chil­dren with aut­ism.
I couldn't be­lieve there was a beau­ti­ful neur­o­typ­ic­al wo­man who genu­inely en­joyed my com­pany. But she wanted to re­main friends while I wanted more. I hoped if I was nice enough or per­formed enough kind ges­tures to­ward her, she would come around. I be­came over­bear­ing, hop­ing for some re­cipro­city. In a way, she be­came one of my­op­ic in­terests.
I now know that is not how re­la­tion­ships work; they re­quire both people be­ing mu­tu­ally in­ter­ested and want­ing to sup­port each oth­er's en­deavors. But at the time, it all built to an ex­plo­sion that left me shattered and heart­broken.
In spiral­ing in­to de­pres­sion, I was not alone: A 2014 study pub­lished in The Lan­cet Psy­chi­atry sur­veyed 374 adults in Eng­land who were dia­gnosed with As­per­ger's syn­drome—and found that their life­time ex­per­i­ence of sui­cid­al ideation was nine times high­er than the gen­er­al pop­u­la­tion in Eng­land. In the sur­vey, 243 of 367 people self-re­por­ted ideation of sui­cide and 127 of 365 self-re­por­ted plans or at­tempts of sui­cide.
The people in the study were dia­gnosed as adults. "Thus," the study said, "many of these in­di­vidu­als had dif­fi­culties such as so­cial ex­clu­sion, un­ful­filled edu­ca­tion­al po­ten­tial, dif­fi­culties with get­ting or keep­ing a job or be­ing pro­moted, and dif­fi­culties with de­vel­op­ing close re­la­tion­ships, which could have been ex­acer­bated through lack of ap­pro­pri­ate sup­port throughout their lives. Delayed dia­gnos­is in adult­hood could pos­sibly be an­oth­er risk factor for sui­cid­al ideation and plans or at­tempts in people with As­per­ger's syn­drome."
Deal­ing with my de­pres­sion would prove to be a long-term struggle, one that I man­age to this day. Yet des­pite all of this, I ex­celled aca­dem­ic­ally at the com­munity col­lege. After my first year, I was re­com­men­ded for the hon­ors pro­gram, which I saw as my tick­et out of com­munity col­lege and maybe even out of Cali­for­nia. One of my friends in that pro­gram wanted to go in­to polit­ics, and I sug­ges­ted that she ap­ply for a White House in­tern­ship. She said she would ap­ply if I did. Not ex­pect­ing to be ac­cep­ted, I turned in the ap­plic­a­tion while she ul­ti­mately did not. In Novem­ber 2010, on a bus in between classes to get food, I got a phone call say­ing I had been ac­cep­ted. In Janu­ary, I packed my suit­cases to move to Wash­ing­ton.
MY DAD AC­COM­PAN­IED me to D.C., help­ing me move in­to in­tern hous­ing on Cap­it­ol Hill. After two days, he left—and I was on my own without any adults for the first time in my life.
As my in­tern­ship un­fol­ded, it proved to be the first time my vo­ra­cious love of polit­ics and policy no longer made me a so­cial out­cast—but was in­stead cel­eb­rated. Dur­ing Q&As, pro­fes­sion­al-de­vel­op­ment group meet­ings, or cas­u­al con­ver­sa­tions, my know­ledge of polit­ics was seen as an as­set. It made me at min­im­um a curi­os­ity and at best someone who could im­press my su­per­i­ors at work and my fel­low in­terns. They liked that I knew ran­dom facts about mem­bers of their con­gres­sion­al del­eg­a­tion or about the fo­cus of their re­spect­ive of­fices.
Wash­ing­ton is a place where ob­ses­sions about par­tic­u­lar policies, or polit­ics in gen­er­al, can ad­vance ca­reers; in that sense, it's a good place for those on the spec­trum. But liv­ing and func­tion­ing in Wash­ing­ton also comes with par­tic­u­lar dif­fi­culties. This is a city built on net­work­ing, and when I first got here, I was very re­luct­ant to do it. It wasn't un­til my room­mates—also White House in­terns—star­ted in­vit­ing me to parties or brunch dates with our col­leagues that I began feel­ing safe in so­cial set­tings.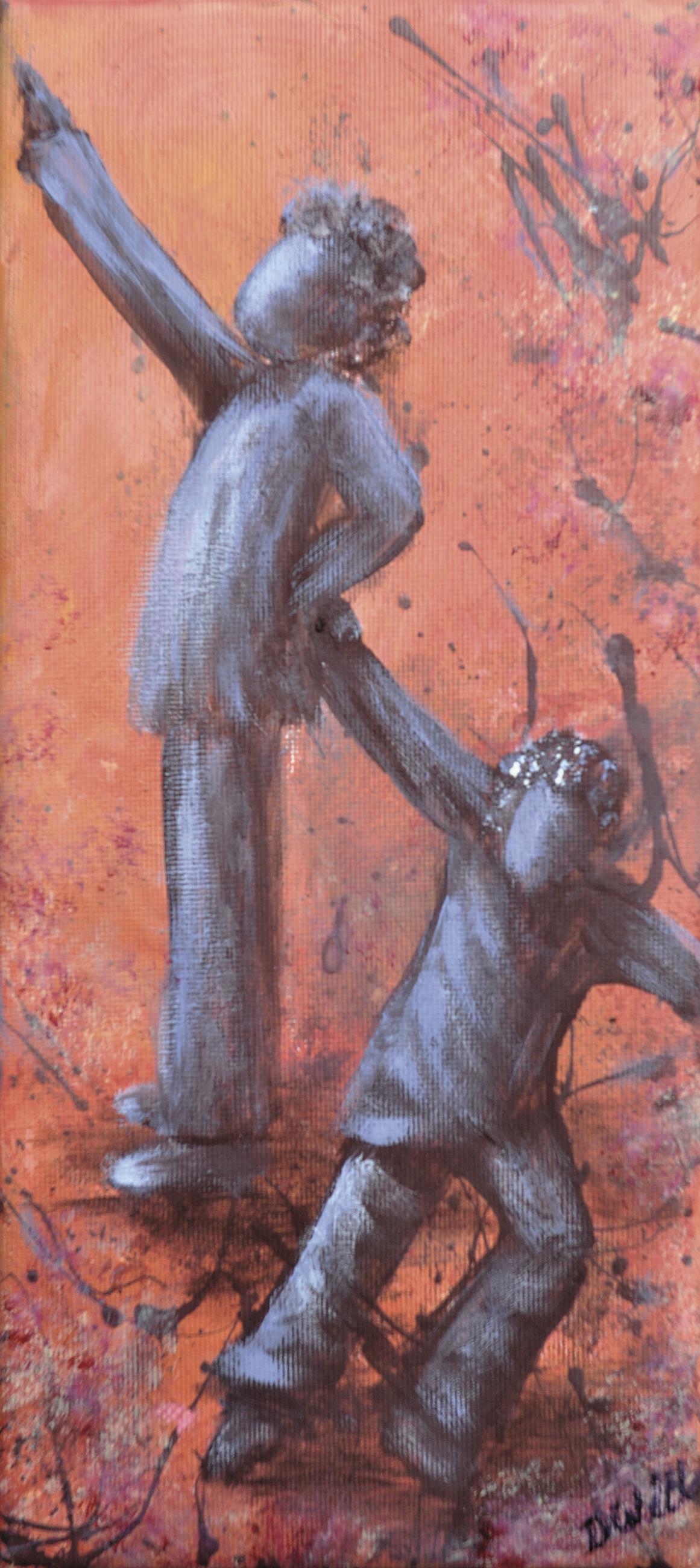 Eliza­beth Laugeson—an as­sist­ant clin­ic­al pro­fess­or at UCLA and dir­ect­or of the UCLA PEERS pro­gram, which teaches ad­oles­cents and young adults on the spec­trum so­cial skills—told me that poor so­cial mo­tiv­a­tion is of­ten a prob­lem for people who are on the spec­trum. "Many people on the spec­trum tend to be more so­cially isol­ated. They're less en­gaged with people through friend­ships or ro­mantic re­la­tion­ships, and it's not ne­ces­sar­ily be­cause of a lack of de­sire to be so­cially en­gaged," she ex­plains.
One of the ways AS­AN is work­ing to make some so­cial en­vir­on­ments more ac­cess­ible for people on the spec­trum is through a col­or-coded badge sys­tem. For ex­ample, someone can wear a green badge if they are in­ter­ested in speak­ing with a new per­son, a yel­low badge if they want to speak with only people they know, or a red badge if they are not in­ter­ested in speak­ing at all. Ne'eman told me that his group has had some suc­cess with the sys­tem at its galas, and there has been pro­gress in get­ting oth­er events to ad­opt the sys­tem.
But these kinds of solu­tions aren't go­ing to hap­pen in most so­cial set­tings. Which means that Wash­ing­ton is al­ways go­ing to be a dif­fi­cult place for those with aut­ism to nav­ig­ate. To make Wash­ing­ton more ac­cess­ible, AS­AN spon­sors a pro­gram called Aut­ism Cam­pus In­clu­sion Sum­mer Lead­er­ship Academy, which brings col­lege stu­dents to Wash­ing­ton to learn skills like or­gan­iz­ing and poli­cy­mak­ing. "Very of­ten you get in­to a dy­nam­ic where a lot of folks, if they had the op­por­tun­ity to kind of spend a sum­mer or a year really im­mersed in a work­place that would be will­ing to give them a chance and that made ap­pro­pri­ate ac­com­mod­a­tions, [they] would be in a po­s­i­tion to suc­ceed," Ne'eman says.
Ly­dia Brown—who star­ted the blog Aut­ist­ic Hoya as an un­der­gradu­ate at Geor­getown and who in­terned at AS­AN (she is now a law stu­dent at North­east­ern Uni­versity)—drives home this point: "What we really need are to build stronger sup­port net­works for aut­ist­ic people wheth­er they're in D.C. or else­where, to provide the sup­port ne­ces­sary to get the op­por­tun­it­ies that who­ever among us have got­ten," she says.
The im­port­ance of help­ing people on the spec­trum to find their way in Wash­ing­ton can­not be stressed enough. People on the spec­trum's ac­cess to so­cial cap­it­al is already lim­ited as is. But not hav­ing a means to ac­cess polit­ic­al cap­it­al means that, too of­ten, polit­ic­al rhet­or­ic is shaped not by us but by oth­ers act­ing on our be­half.
THE QUES­TION OF who should speak for those with aut­ism is a di­vis­ive one in the aut­ism-ad­vocacy com­munity. And it's linked to oth­er philo­soph­ic­al di­vi­sions—chief among them wheth­er aut­ism is a dis­ease to be cured or more of a civil rights is­sue. "In the med­ic­al-mod­el view of dis­ab­il­ity, people who have a dis­abling con­di­tion, wheth­er it's aut­ism or cereb­ral palsy or in­tel­lec­tu­al dis­ab­il­ity, these people are broken and they need to be fixed," says Shat­tuck, con­trast­ing this ap­proach with the mod­el that came out of the dis­ab­il­ity-rights move­ment—which fo­cuses on lob­by­ing so­ci­ety to do more to ac­com­mod­ate minor­ity groups, such as those with aut­ism or any oth­er dis­ab­il­ity.
Some act­iv­ists con­tend that the best known aut­ism ad­vocacy or­gan­iz­a­tion—Aut­ism Speaks, which was foun­ded in 2005 by former CEO and Chair­man of NBC Uni­ver­sal Bob Wright and his wife, Su­z­anne Wright, who have a grand­son with aut­ism—fo­cuses ex­cess­ively on find­ing a cure and not enough on the civil rights ap­proach. On the oth­er side of the scale is the Aut­ist­ic Self Ad­vocacy Net­work. Its slo­gan—"Noth­ing About Us Without Us"—makes clear where it stands.
Too often, political rhetoric is shaped not by those with autism but by others acting on our behalf.
AS­AN talks about aut­ism very much in the con­text of civil rights. ("The his­tory of Amer­ica, par­tic­u­larly over the last 100 years, has been a his­tory of grow­ing re­cog­ni­tion of di­versity and ac­cept­ance," Ne'eman, the group's pres­id­ent, told me.) And it cri­ti­cizes Aut­ism Speaks for fail­ing to suf­fi­ciently in­volve those with aut­ism. "The aut­ist­ic com­munity as a whole isn't fo­cused on cure, but that's what Aut­ism Speaks is fo­cused on," Bascom told me. "You can see that, in about every in­stance, it really boils down to: There are no aut­ist­ic people in po­s­i­tions of lead­er­ship in Aut­ism Speaks."
It ap­pears to be true that no one with aut­ism serves on the Aut­ism Speaks board, but the or­gan­iz­a­tion says those with aut­ism have sub­stan­tial in­volve­ment in its work. "Every mem­ber of the Aut­ism Speaks board is per­son­ally af­fected by aut­ism," the group said via email. "We would wel­come a per­son with aut­ism on our board. We have staff mem­bers with aut­ism in im­port­ant po­s­i­tions and serving on our board ad­vis­ory com­mit­tees." The state­ment also noted that many people with aut­ism con­trib­ute to the group's web­site, speak at events, and vo­lun­teer at walks: "Their voices play a sig­ni­fic­ant role in shap­ing the pri­or­it­ies and mis­sion of Aut­ism Speaks."
In an in­ter­view, Stu­art Spiel­man—seni­or policy ad­viser at Aut­ism Speaks, who has a 21-year-old son with non­verbal aut­ism—noted the im­port­ance of sci­ence and re­search. "We are still work­ing to­wards a fun­da­ment­al un­der­stand­ing of the bio­logy of aut­ism," he said. "And that's very, very im­port­ant if we're go­ing to be think­ing about thera­peut­ics." But he also said that at­ten­tion needs to be paid to the sorts of is­sues that would help those with aut­ism to live ful­filling lives—that is, is­sues like edu­ca­tion, em­ploy­ment, safety, and poverty, which tend to an­im­ate more civil-rights-ori­ented folks. "The chal­lenge with aut­ism," he says, "is that we are really talk­ing about so many dif­fer­ent things and so many dif­fer­ent kinds of in­di­vidu­als, and what is im­port­ant to one per­son may be less im­port­ant to an­oth­er."
Robison, who was dia­gnosed as be­ing on the spec­trum at age 40, has been a crit­ic of Aut­ism Speaks. He sat on the group's sci­ence and treat­ment ad­vis­ory boards, but resigned in 2013 after Su­z­anne Wright pub­lished an op-ed say­ing the United States has let fam­il­ies "split up, go broke and struggle" be­cause of aut­ism. "These fam­il­ies are not liv­ing," she wrote. "They are ex­ist­ing."
"That's a tagline for fun­drais­ing," Robison told me. "But I think that, if you're lead­ing an or­gan­iz­a­tion that rep­res­ents aut­ist­ic people and you say things like that, you have to re­cog­nize the power­fully cor­ros­ive ef­fect that will have on the psyches of par­tic­u­larly young people who are them­selves aut­ist­ic."
An­oth­er di­vide between Aut­ism Speaks and AS­AN has to do with ap­plied-be­ha­vi­or ana­lys­is, or ABA, which is meant to teach people on the aut­ism spec­trum ba­sic skills—from learn­ing how to make eye con­tact to things like us­ing the re­stroom. "It breaks the learn­ing down in­to small pieces and al­lows learn­ing one piece at a time," Kar­en Fes­sel, founder and ex­ec­ut­ive dir­ect­or of the Aut­ism Health In­sur­ance Pro­ject, told me. Aut­ism Speaks sup­ports ABA, but Bascom and Ne'eman have their con­cerns about it. Says Ne'eman: "ABA tends to be more fo­cused on try­ing to make aut­ist­ic chil­dren look and act nor­mal rather than im­prov­ing qual­ity of life."
OF COURSE, none of these ap­proaches are mu­tu­ally ex­clus­ive. The med­ic­al mod­el and the civil rights mod­el can co-ex­ist. So, too, can the no­tion of help­ing those with aut­ism to bet­ter in­ter­act with neur­o­typ­ic­als, while also ask­ing the rest of the world to do more to ac­com­mod­ate us.
But it's this last idea—ask­ing the cul­ture as a whole to change—that may be the toughest thing to ac­com­plish. For Dav­id Black, this would mean, in part, par­ents shift­ing their paradigm and mak­ing peace with the fact that your "16-year-old boy isn't ne­ces­sar­ily the child that you dreamed he would be be­fore he was born."
There have already been some note­worthy cul­tur­al at­tempts to de-stig­mat­ize aut­ism. In Oc­to­ber, for in­stance, Ses­ame Street un­veiled a new Mup­pet with aut­ism named Ju­lia. Along with the Mup­pet, there is also a web­site and app with nu­mer­ous fea­tures about aut­ism. Pri­or to a con­gres­sion­al brief­ing on early in­ter­ven­tion and the new Mup­pet in late Oc­to­ber, Sher­rie West­in, ex­ec­ut­ive vice pres­id­ent of glob­al im­pact and phil­an­thropy at Ses­ame Work­shop, told me that the pro­ject was three years in the mak­ing and brought to­geth­er 14 dif­fer­ent groups fo­cused on aut­ism, in­clud­ing both AS­AN and Aut­ism Speaks. "These are groups that don't al­ways agree, but at Ses­ame Street we were able to con­vene all of these groups to­geth­er be­cause they un­der­stood this is not about cause or cure or any of the is­sues that may cause con­tro­versy," she said.
Per­haps the biggest thing that people with aut­ism can do to change the cul­ture is to simply come out. Not only can this help to change the way neur­o­typ­ic­al people see us, but it can help to em­power a young­er gen­er­a­tion of those with aut­ism as well. As Robison re­cently wrote in a blog post about aut­ism on col­lege cam­puses: "It's time for neurodi­verse fac­ulty to come out, and stand as role mod­els for stu­dents and staff. Every­one knows how aut­ism, AD­HD, dys­lex­ia and oth­er neurodi­verse con­di­tions dis­able us as chil­dren. What we need to bal­ance that are suc­cess­ful adults who at­trib­ute their achieve­ments in part to neurodi­versity."
The day after Don­ald Trump made his idi­ot­ic com­ments about aut­ism at one of the Re­pub­lic­an de­bates, I wrote on Twit­ter that, by speak­ing the way he did, "you are telling us we are a mal­ady." A par­ent of a 12-year-old who is on the spec­trum con­tac­ted me in a dir­ect mes­sage and thanked me. "Know­ing real ex­amples of people w/ com­par­able chal­lenges who have found the kind of ca­reer she'd be in­ter­ested … in is just phe­nom­en­ally re­as­sur­ing," he wrote.
WHILE I WAS in­tern­ing at the White House, I found out I had been ac­cep­ted to the Uni­versity of North Car­o­lina at Chapel Hill. When I re­turned to Cali­for­nia, I learned I had re­ceived enough fin­an­cial aid to at­tend.
I made few friends my first year at UNC and felt deeply isol­ated. It wasn't un­til I be­came over­whelmed with the course load that I star­ted set­ting up reg­u­lar ap­point­ments with an aca­dem­ic coach, who was a spe­cial­ist in learn­ing dis­ab­il­it­ies, to map out my weeks and bet­ter man­age the stress.
Re­turn­ing to UNC for my second year, I made it a point that I would try and get in­volved with something. Since I was ma­jor­ing in journ­al­ism, I joined the cam­pus news­pa­per, The Daily Tar Heel. Dur­ing the 2012 elec­tion, I dove head­first in­to cov­er­ing North Car­o­lina polit­ics. By the end of my first semester at the news­pa­per, I knew I'd found my niche. And thanks to the pa­per, I built ca­marader­ie and friend­ships that per­sist to this day.
Dur­ing col­lege, I in­terned at The Amer­ic­an Pro­spect, and even­tu­ally, I landed a job at Na­tion­al Journ­al. For the most part, my em­ploy­ers have been pretty ac­cept­ing of cer­tain as­pects of me be­ing on the spec­trum as long as I de­liv­er in my work. And journ­al­ism has, over­all, proved to be a good fit for me. The nature of polit­ic­al journ­al­ism is ask­ing power­ful people ques­tions to eli­cit an­swers and, hope­fully, get them to say something they shouldn't have said. I have found that my pen­chant for blunt­ness and my ut­ter in­ab­il­ity to tol­er­ate spin has made me more will­ing to be for­ward in de­mand­ing an­swers.
This isn't to say all of my prob­lems have been solved. I still take medi­cine for de­pres­sion and for Tour­ette's. And when I go back home to Cali­for­nia, I see the same psy­chi­at­rist I saw for years for my pre­scrip­tion. I also reg­u­larly see a ther­ap­ist here in Wash­ing­ton. In ad­di­tion, I ab­stain from al­co­hol and do not drive.
AS I WRITE this para­graph, I am sit­ting in my din­ing room on a Sunday even­ing listen­ing to Stevie Won­der's Songs in the Key of Life al­bum, oc­ca­sion­ally tak­ing breaks to dance by my­self. The night be­fore, I'd gone to see him per­form the al­bum live in con­cert with Maddy, one of my friends from col­lege who now works in D.C.
Earli­er in the day, Maddy and I had brunch with three of our oth­er friends—one of whom is my room­mate and an­oth­er of whom is also on the spec­trum. (From what I know, most of my friends are neur­o­typ­ic­al, though I am friends with some people on the spec­trum.) We all met work­ing on The Daily Tar Heel. We talked about our work, re­min­isced about our col­lege days, and our tri­als and er­rors in dat­ing, like any oth­er group of people. There are times when I make so­cial hic­cups or I don't real­ize when someone is jok­ing and I need cla­ri­fic­a­tion. But over­all, I can't help but think how for­tu­nate I am.
I know that my life isn't for every­one and that my ver­sion of aut­ism isn't uni­ver­sal. There are many with daily struggles that are much tough­er than my own. But as I re­flect on my for­tune, all I hope is that so­ci­ety can stop think­ing of aut­ism ex­clus­ively as a dis­ease—and start pay­ing at­ten­tion to how the ac­tu­al lives of those with aut­ism are un­fold­ing. Those of us with aut­ism want simply to live the most ful­filling lives we can. Some of us might wel­come a cure, but some of us are more than con­tent with who we are. And we all de­serve our own pur­suit of hap­pi­ness.