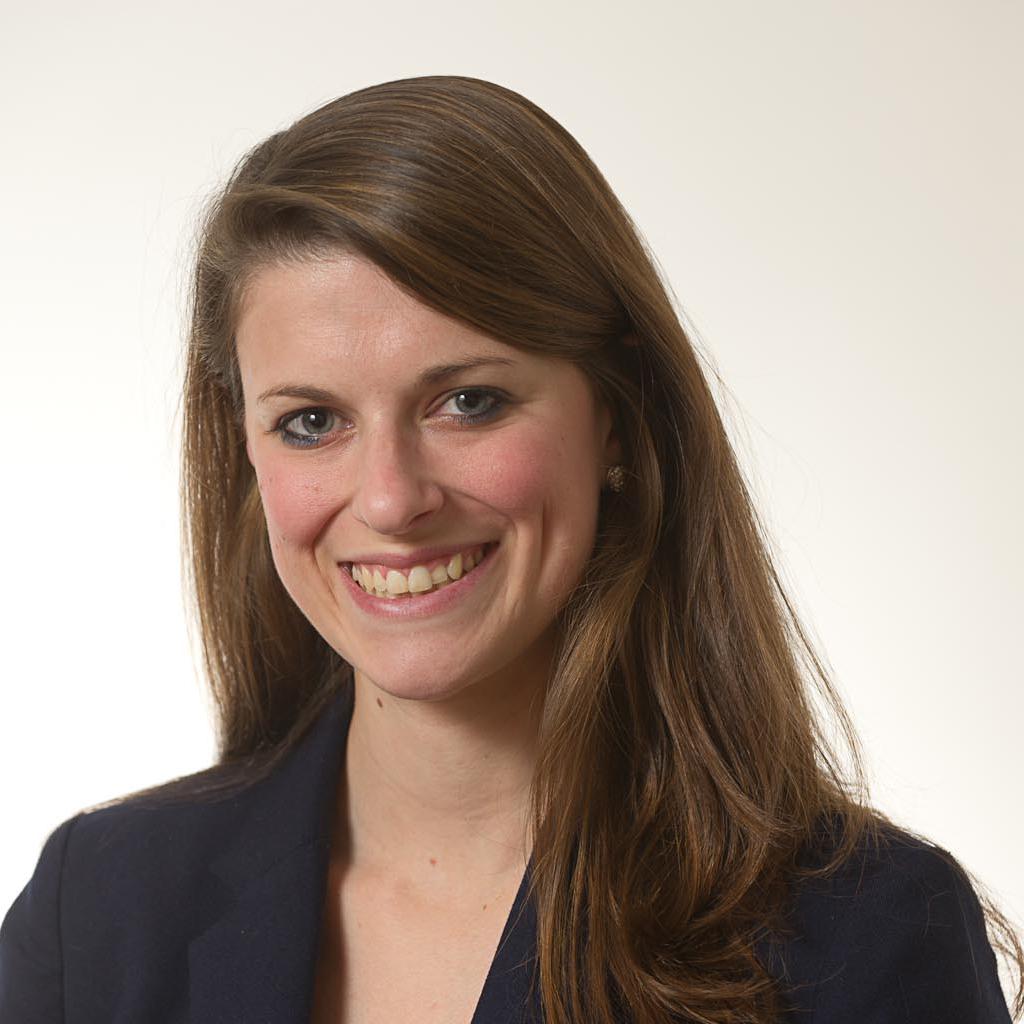 What is likely to be the most ex­pens­ive race of the 2014 midterms""a knock-down, drag-out fight between cur­rent and former gov­ernors of Flor­ida""is a fairly even con­test ex­cept in the one arena that may mat­ter most: money.
Re­pub­lic­an Gov. Rick Scott and Re­pub­lic­an-turned-Demo­crat Charlie Crist are run­ning neck and neck in the polls, in name iden­ti­fic­a­tion, and in terms of their re­cords in of­fice. But four months be­fore the Nov. 4 elec­tion, Scott leads Crist by more than 2-1 in cam­paign fun­drais­ing. Bar­ring any ma­jor changes, the dis­par­ity threatens to sink Crist in the same way it al­lowed Scott to nar­rowly over­come Demo­crat Alex Sink in 2010.
At this stage, Scott, his af­fil­i­ated Let's Get to Work com­mit­tee, and the Re­pub­lic­an Party of Flor­ida have raised more than $50 mil­lion since June 2013, ac­cord­ing to state GOP Com­mu­nic­a­tions Dir­ect­or Susan Hep­worth. Crist's cam­paign and two equi­val­ent groups""Charlie Crist for Flor­ida and the Flor­ida Demo­crat­ic Party""have raised around $20 mil­lion.
In 2010, pro-Scott spend­ing tal­lied more than $129 mil­lion, while spend­ing on Sink's be­half topped $55 mil­lion.
Scott and his al­lies have already spent more than $15 mil­lion on TV ads since early March as part of a plan to spend $25 mil­lion to "define" Crist in the early stages of the cam­paign. Even­tu­ally Scott's cam­paign plans to spend as much as $100 mil­lion on the ef­fort.
The ads have hit Crist on everything from his sup­port for Obama­care, high un­em­ploy­ment when he left of­fice in 2011, and rising col­lege tu­ition costs in the state. They have also hammered him for re­fus­ing to re­lease his wife's tax re­turns. The mes­sage that per­meates it all is, as Flor­ida GOP con­sult­ant Rick Wilson put it: "Charlie Crist is noth­ing, be­lieves noth­ing, and has noth­ing in­side him ex­cept am­bi­tion."
Since late June, Crist and Flor­ida Demo­crats have spent between $2 mil­lion and $3 mil­lion on three ads of their own, but polls show the race shift­ing in Scott's dir­ec­tion.
"As the De­peche Mode song goes, 'Everything counts in large amounts,' " Wilson said. And that sen­ti­ment doesn't stop with me­dia. As of early Ju­ly, Scott's camp had 49 field of­fices around the state; Crist's team had four.
Two of the biggest takeaways for Demo­crats from 2010 were that Scott's early spend­ing spree helped define Sink and gave him an ad­vant­age later on. The cash va­cu­um left by the state's sprawl­ing and di­verse me­dia land­scape left too little fund­ing for field and voter-turnout op­er­a­tions""par­tic­u­larly in heav­ily Demo­crat­ic and His­pan­ic South Flor­ida""that are widely re­cog­nized as cru­cial for Demo­crats in low-turnout midterm-elec­tion years.
Former Obama state dir­ect­or and Crist ad­viser Steve Schale half-jok­ingly spec­u­lated, "They have more press staffers than we have staffers total."
Since Scott began his me­dia de­luge in early March, polls have shown a tight­en­ing race. Scott trailed Crist by an av­er­age of 10 points in 2013, but the most re­cent auto­mated sur­vey from WFLA-TV/Sur­vey­USA had Scott edging Crist 45-43 per­cent. In a memo sent to cam­paign donors Tues­day and ob­tained by Na­tion­al Journ­al, Scott Deputy Cam­paign Man­ager Tim Saler ex­pressed con­fid­ence the cam­paign's early ad blitz is hav­ing its de­sired ef­fect.
Saler wrote: "In June, the gov­ernor locked in his lead""a year after be­ing down 10 points. With today's sur­vey from WFLA in Tampa, the gov­ernor has either led or been with­in the mar­gin of er­ror in 11 con­sec­ut­ive pub­lic polls."
Scott ad maker Joanna Bur­gos of On­Mes­sage said, "We've had very ef­fect­ive ad­vert­ising that's brought Charlie's neg­at­ives up. Our goal right now is to re­mind voters of what life was like un­der Charlie Crist""high un­em­ploy­ment, low edu­ca­tion fund­ing, and high debt."
Demo­crats are well aware of the chal­lenge that con­fronts them. In an in­ter­view with The At­lantic in March, Crist ac­know­ledged the fin­an­cial threat posed by Scott, and used it to dis­cred­it the idea his comeback bid is solely about per­son­al am­bi­tion. "Yeah, this is a de­light­ful op­por­tun­ity, to run in­to a $100 mil­lion buzz saw face-first. That's a joy­ous thought, right?"
Schale com­pared the im­pact of Scott's early ad­vert­ising to com­pet­i­tion between two known brands. "If Pep­si stopped ad­vert­ising to­mor­row, Coke sales might go up," Schale said, but ad­ded, "Alex star­ted that race with 20 to 30 per­cent name ID. Rick Scott was able to build an en­tire nar­rat­ive from scratch. He was able to define her in a way that you can't define Charlie Crist be­cause he has a brand."
Flor­ida Demo­crat­ic Party spokes­man Josh Karp agreed. "Scott's num­bers are still in the low 40s, they haven't moved. He's spent $15 mil­lion and it hasn't im­proved his num­bers at all," Karp said. "We knew go­ing in­to this that he'd be able spend more money, but at a cer­tain point there are di­min­ish­ing re­turns with neg­at­ive TV ads. And neg­at­ive ads won't make folks trust Rick Scott."
Schale said, "Crist will have a ro­bust op­er­a­tion on TV and on the ground, much more than Sink did, God bless her."
Demo­crats are also look­ing to­ward oth­er fun­da­ment­als as Crist's sav­ing grace, in­clud­ing Scott's gen­er­al un­pop­ular­ity and low ap­prov­al rat­ings, and the state's con­tinu­ously ex­pand­ing His­pan­ic and Afric­an-Amer­ic­an pop­u­la­tions, with most of them re­gis­ter­ing as Demo­crats.
Schale be­lieves demo­graph­ic shifts will push Crist over the fin­ish line in a close race. In 2010, Sink lost by roughly 65,550 votes out of more than 5.3 mil­lion cast, while Pres­id­ent Obama won the state by just over 74,300 votes in 2012. His­pan­ics made up 11 per­cent of the elect­or­ate in 2010; Schale is pre­dict­ing 12 per­cent in 2014. Afric­an-Amer­ic­an voters ac­coun­ted for 11 per­cent of all voters in 2010, and Schale is cal­cu­lat­ing 12 per­cent this year.
Re­l­at­ive to most 2014 Sen­ate battle­grounds, Flor­ida's demo­graph­ic com­pos­i­tion more closely mir­rors the one that will shape the na­tion­al de­bate ahead of the next pres­id­en­tial elec­tion, and as such, it's not un­reas­on­able to ex­pect more at­ten­tion to the South in the com­ing months, par­tic­u­larly if Crist doesn't ree­m­erge in the polls.
"This race is enorm­ously con­sequen­tial for 2016," Wilson said. "People are slowly ap­pear­ing in the Crist world from the Hil­lary and Obama world in D.C. It's an aside for how im­port­ant they real­ize Flor­ida is for the fu­ture of the Demo­crat­ic Party for 2016."
What We're Following See More »
CITIZENS UNITED PT. 2?
Movie Based on 'Clinton Cash' to Debut at Cannes
53 minutes ago
WHY WE CARE
The team behind the bestselling "Clinton Cash"—author Peter Schweizer and Breitbart's Stephen Bannon—is turning the book into a movie that will have its U.S. premiere just before the Democratic National Convention this summer. The film will get its global debut "next month in Cannes, France, during the Cannes Film Festival. (The movie is not a part of the festival, but will be shown at a screening arranged for distributors)." Bloomberg has a trailer up, pointing out that it's "less Ken Burns than Jerry Bruckheimer, featuring blood-drenched money, radical madrassas, and ominous footage of the Clintons."
INFLUENTIAL APPROPRIATOR
Former Sen. Conrad Burns Dies in Montana
1 hours ago
THE DETAILS
Conrad Burns, the colorful livestock auctioneer and radio executive from Montana who served three terms as a senator, died on Thursday at age 81. Burns "was ousted from office in 2006 under the specter of scandal after developing close ties to "super-lobbyist" Jack Abramoff," although no charges were ever filed.
BETTING ON CARS
Biden Goes Max Biden at the Vatican
1 hours ago
WHY WE CARE
In an exchange not ripped from the page of The Onion, Vice President Biden revealed to a Vatican cardinal that he's been betting reporters on which cars are faster. After meeting privately with Pope Francis, Biden met with Cardinal Pietro Parolin, the Vatican Secretary of State. Within moments of greeting one another, Biden said that he'd met with the pope and, gesturing to the press pool, "I've met with these guys too." Singling out reporter Gardiner Harris, who recounted the exchange, he said, "I had to pay this man $10. He's from the New York Times. We had a bet: which is the faster car, the newer Cadillac or the new [Tesla]. ... The Tesla's two tenths of a second faster. But I lost. I paid my $10." He joked that he's "seeking absolution."
17 ARRESTED
Trump's First California Rally Turns Ugly
3 hours ago
THE LATEST
Donald Trump held his first rally in California Thursday night, and things were chaotic: "Hundreds of demonstrators filled the street outside the Orange County amphitheater where ... stomping on cars, hurling rocks at motorists and forcefully declaring their opposition to the Republican presidential candidate. Traffic came to a halt as a boisterous crowd walked in the roadway, some waving American and Mexican flags. Protesters smashed a window on at least one police cruiser, punctured the tires of a police sport utility vehicle, and at one point tried to flip a police car."
11 HOUSE MEMBERS NOW BEHIND HIM
Two Committee Chairs Endorse Trump
18 hours ago
WHY WE CARE
Two powerful House members—Transportation and Infrastructure Committee Chairman Bill Shuster (R-PA) and Veterans Affairs Committee Chair Jeff Miller (R-FL)—are throwing their support behind Donald Trump.