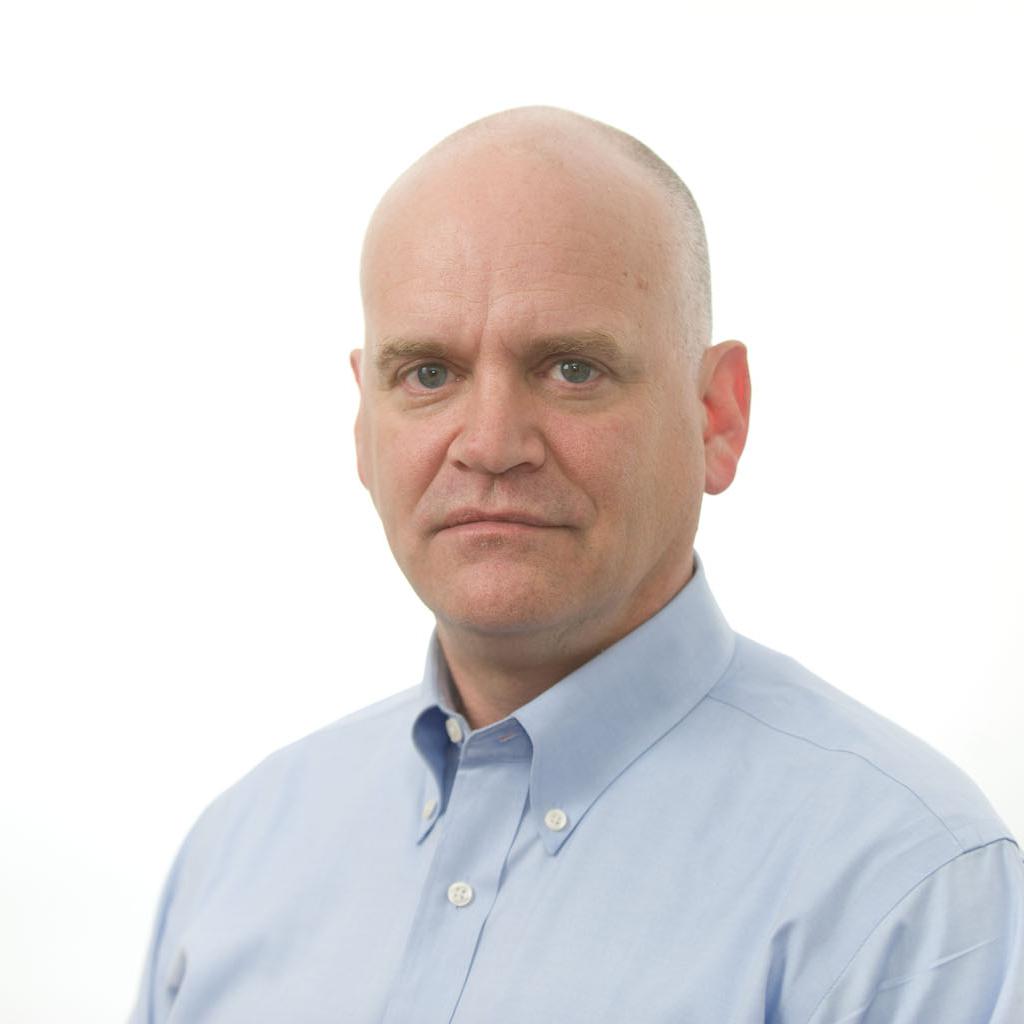 Did Hil­lary Clin­ton sell out Pres­id­ent Obama on the IRS scan­dal? I as­sumed so when BuzzFeed Polit­ics pos­ted this tweet:
Obama, as you might re­mem­ber, dis­missed the un­dis­puted fact that the IRS tar­geted polit­ic­al groups. He called it a "phony scan­dal" and de­clared that "not even a smidgen of cor­rup­tion" ex­ists in­side the IRS — this without an in­de­pend­ent in­vest­ig­a­tion or the least bit of trans­par­ency from his ad­min­is­tra­tion.
Stretch­ing the bounds of credu­lity, the IRS an­nounced Fri­day that count­less emails to and from Lois Lern­er were "lost." As a former head of the IRS di­vi­sion that did the screen­ing, Lern­er is a key to de­term­in­ing wheth­er the activ­ity was dir­ec­ted by Obama's polit­ic­al team and wheth­er con­ser­vat­ives were over­whelm­ingly tar­geted.
Con­ser­vat­ives jump to their con­clu­sions: The IRS and White House are guilty. Lib­er­als leap to theirs: The IRS and Team Obama are in­no­cent. But the fact is, we don't have all the facts. We don't know wheth­er there has been a crim­in­al ab­use of power, and we can't trust either party to find an hon­est an­swer, which is why on Fri­day I re­newed my call for an in­de­pend­ent pro­sec­utor.
All this to ex­plain why the BuzzFeed tweet caught my eye. Un­able to watch the Fox News in­ter­view live, I mon­itored re­ports on Twit­ter and seized on the pos­sib­il­ity that Clin­ton was dis­tan­cing her­self from Obama.
My col­league Alex Seitz-Wald wisely told me to take a breath.
Later, I care­fully watched a re­cord­ing of the in­ter­view. After nearly 30 years of cov­er­ing Bill and Hil­lary Clin­ton, I should have known her words needed pars­ing.
"I think that any­time that the IRS is in­volved, for many people, it's a real scan­dal." This was the first thing Clin­ton said after Greta Van Suster­en asked wheth­er she thought it was a phony scan­dal. The line was re­hearsed. It's the basis of the BuzzFeed tweet.
The key to the sen­tence is "for many people." Clin­ton did not say wheth­er she's one of those people. With a soft chuckle, she de­livered a line that sim­ul­tan­eously em­path­ized with Obama's crit­ics while giv­ing her­self a safe dis­tance from them. I nev­er said I think the scan­dal is real.
It was vin­tage Clin­ton. You could al­most see her hus­band stand­ing in the stu­dio's shad­ows, bit­ing his lower lip and nod­ding.
"And I think, though, there are some chal­lenges that rightly need to be made to what is be­ing said, and I as­sume the in­quiry will con­tin­ue." The first part of the sen­tence is mush, but I took it to be a sig­nal to the White House and its lib­er­al al­lies that GOP al­leg­a­tions must be chal­lenged. The second half is a sop to people who want the in­vest­ig­a­tion to con­tin­ue.
Note that Clin­ton did not say who should con­duct the in­quiry, nor did she de­mand trans­par­ency from the White House and the IRS. Again, she played both sides of the fence.
"I don't have the de­tails, but I think what Pres­id­ent Obama means there is [that] there really wasn't a lot of evid­ence that this was de­lib­er­ate, but that's why the in­vest­ig­a­tion needs to con­tin­ue." This is how she de­fen­ded Obama's in­defens­ible and pre­ma­ture claim that the scan­dal is phony.
"Well, maybe the right thing to say is, 'Let's in­vest­ig­ate it but let's do it in as non­par­tis­an, as fair-minded — fair and bal­anced as we can be­cause we want to know what the facts are.' " A re­lent­less Van Suster­en had told Clin­ton it's "ir­ra­tion­al not to be ex­tremely sus­pi­cious" after the loss of the emails. She pressed Clin­ton again about the phony-scan­dal claim. Clin­ton took a stab at a less-par­tis­an White House talk­ing point ("Let's in­vest­ig­ate "¦") while tak­ing a jab at the GOP ("but let's do it" in a non­par­tis­an way).
For good meas­ure, Clin­ton pandered, echo­ing Fox's "fair-and-bal­anced" motto with a know­ing smile.
"Not just the pres­id­ent but any­body who says that is ba­sic­ally say­ing the cir­cus around these in­vest­ig­a­tions "¦ are really kind of con­fus­ing what is hap­pen­ing, and it's im­port­ant to get back to very pro­fes­sion­al in­quir­ies that can't be ac­cused of politi­ciz­ing be­cause some­body may be wor­ried about the an­swer they get or don't get, and let's try to find out what the facts are." After Van Suster­en ac­cused Obama of try­ing to throw the pub­lic "off the scent," Clin­ton re­cast the phony-scan­dal talk­ing point. No­tice the subtle digs at the GOP. "Cir­cus," "con­fus­ing," and "politi­ciz­ing" are all dog whistles to the Left.
Clin­ton is run­ning for pres­id­ent in 2016 un­less she de­cides to stop. She hopes to make sales on her book tour, but the main pur­pose of the rugged pub­lic sched­ule, ac­cord­ing to ad­visers, is to help her de­cide wheth­er to take the next step and form­ally an­nounce. It's been a bumpy rol­lout, but Clin­ton de­serves cred­it for back-to-back in­ter­views Tues­day on CNN and Fox News. Few polit­ic­al fig­ures could (or would) ex­pose them­selves to so many ques­tions in such little time un­der that kind of pres­sure.
But on the ques­tion of wheth­er she dis­tanced her­self from Obama on the IRS scan­dal — wheth­er she would hold the IRS ac­count­able and de­mand trans­par­ency from gov­ern­ment like she did as a Wa­ter­gate pro­sec­utor — the an­swer is, un­for­tu­nately, no.
After all these years, Clin­ton is still re­act­ing to a con­tro­versy by de­flect­ing it. The pub­lic is left with a mound of words to parse.
What We're Following See More »
BACKING OUT ON BERNIE
Trump Won't Debate Sanders After All
23 hours ago
THE LATEST
Trump, in a statement: "Based on the fact that the Democratic nominating process is totally rigged and Crooked Hillary Clinton and Deborah Wasserman Schultz will not allow Bernie Sanders to win, and now that I am the presumptive Republican nominee, it seems inappropriate that I would debate the second place finisher. ... I will wait to debate the first place finisher in the Democratic Party, probably Crooked Hillary Clinton, or whoever it may be."
AKNOWLEDGING THE INEVITABLE
UAW: Time to Unite Behind Hillary
2 days ago
THE DETAILS
"It's about time for unity," said UAW President Dennis Williams. "We're endorsing Hillary Clinton. She's gotten 3 million more votes than Bernie, a million more votes than Donald Trump. She's our nominee." He called Sanders "a great friend of the UAW" while saying Trump "does not support the economic security of UAW families." Some 28 percent of UAW members indicated their support for Trump in an internal survey.
AP KEEPING COUNT
Trump Clinches Enough Delegates for the Nomination
2 days ago
THE LATEST
"Donald Trump on Thursday reached the number of delegates needed to clinch the Republican nomination for president, completing an unlikely rise that has upended the political landscape and sets the stage for a bitter fall campaign. Trump was put over the top in the Associated Press delegate count by a small number of the party's unbound delegates who told the AP they would support him at the convention."
TRUMP FLOATED IDEA ON JIMMY KIMMEL'S SHOW
Trump/Sanders Debate Before California Primary?
2 days ago
CAMPAIGNS INJECTED NEW AD MONEY
California: It's Not Over Yet
2 days ago
THE LATEST
"Clinton and Bernie Sanders "are now devoting additional money to television advertising. A day after Sanders announced a new ad buy of less than $2 million in the state, Clinton announced her own television campaign. Ads featuring actor Morgan Freeman as well as labor leader and civil rights activist Dolores Huerta will air beginning on Fridayin Fresno, Sacramento, and Los Angeles media markets. Some ads will also target Latino voters and Asian American voters. The total value of the buy is about six figures according to the Clinton campaign." Meanwhile, a new poll shows Sanders within the margin of error, trailing Clinton 44%-46%.