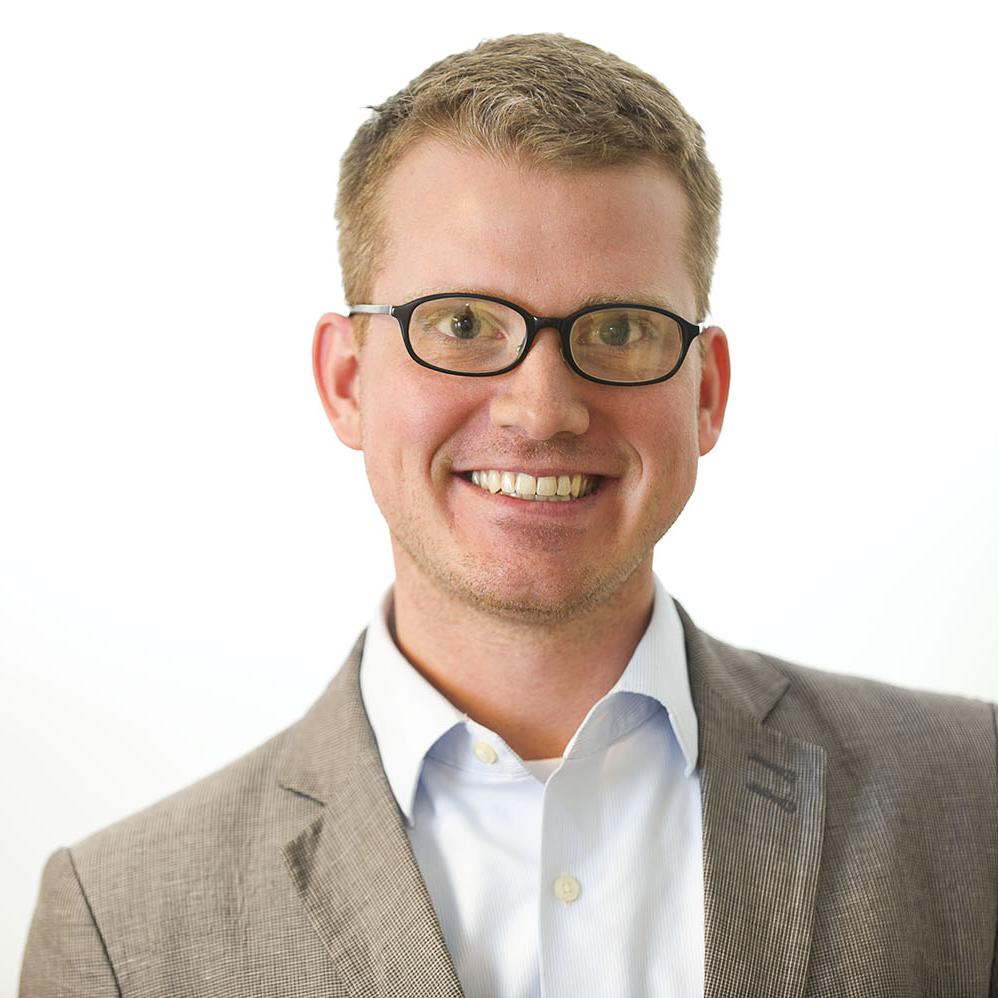 State bans on same-sex mar­riage are fall­ing like dom­in­oes in the courts — just as Su­preme Court Justice Ant­on­in Scalia pre­dicted.
A fed­er­al judge in Pennsylvania struck down the state's ban on same-sex mar­riages Tues­day, writ­ing, "We are a bet­ter people than these laws rep­res­ent, and it is time to dis­card them in­to the ash heap of his­tory."
It's the 14th con­sec­ut­ive leg­al vic­tory since the Su­preme Court's land­mark mar­riage rul­ings last year, ac­cord­ing to the As­so­ci­ated Press.
The Su­preme Court's rul­ings last year didn't say that states must re­cog­nize same-sex mar­riage. But lower-court judges have taken note of the Su­preme Court's reas­on­ing and rhet­or­ic, strik­ing down state mar­riage laws even on grounds the Su­preme Court didn't quite reach.
Scalia, who says there's no right to same-sex mar­riage, prob­ably hates it. But he did call it.
When the Su­preme Court in­val­id­ated part of the De­fense of Mar­riage Act last year, it said that same-sex couples can't be denied fed­er­al be­ne­fits — but that it was leav­ing state mar­riage laws alone. Scalia, though, openly mocked that pro­pos­i­tion in an angry dis­sent, ar­guing that the way the Court's DOMA opin­ion was writ­ten, lower courts would surely use it to strike down state laws re­strict­ing the right to marry.
"By form­ally de­clar­ing any­one op­posed to same-sex mar­riage an en­emy of hu­man de­cency, the ma­jor­ity arms well every chal­lenger to a state law re­strict­ing mar­riage to its tra­di­tion­al defin­i­tion," Scalia wrote in his dis­sent last year.
On Tues­day, Judge John Jones — a Re­pub­lic­an ap­pointee — spe­cific­ally cited Scalia's dis­sent in his de­cision strik­ing down Pennsylvania's mar­riage law.
Here's Scalia's pre­dic­tion:
Hence­forth those chal­lengers will lead with this Court's de­clar­a­tion that there is "no le­git­im­ate pur­pose" served by such a law, and will claim that the tra­di­tion­al defin­i­tion has "the pur­pose and ef­fect to dis­par­age and to in­jure" the "per­son­hood and dig­nity" of same-sex couples…. The ma­jor­ity's lim­it­ing as­sur­ance will be mean­ing­less in the face of lan­guage like that, as the ma­jor­ity well knows.
And here's Jones's rul­ing in Pennsylvania:
"As Justice Scalia co­gently re­marked in his dis­sent, "if [Wind­sor] is meant to be an equal-pro­tec­tion opin­ion, it is a con­fus­ing one."¦ Wind­sor found DOMA un­con­sti­tu­tion­al be­cause "no le­git­im­ate pur­pose over­comes the pur­pose and ef­fect to dis­par­age and to in­jure."
Scalia's biggest beef with the Court's rul­ing on DOMA was that, in his view, it fudged on its spe­cif­ic leg­al ra­tionale. The ma­jor­ity, led by Justice An­thony Kennedy, avoided the most sweep­ing pro­clam­a­tions of a con­sti­tu­tion­al right to marry, be­cause that would have dir­ectly im­plic­ated state mar­riage laws as well.
The Court's leg­al reas­on­ing may have been murky, but the rhet­or­ic de­scrib­ing DOMA as dis­crim­in­a­tion for the sake of it was crys­tal clear.
So while lower-court judges haven't dis­agreed with Scalia that the Su­preme Court's DOMA rul­ing was vague, they do still dis­agree on the fun­da­ment­al ques­tion of wheth­er same-sex couples can marry — and they're re­cog­niz­ing that the Su­preme Court gave its stamp of ap­prov­al, leg­al con­fu­sion not­with­stand­ing.
"There is no pre­cise leg­al la­bel for what has oc­curred in Su­preme Court jur­is­pru­dence "¦ but this Court knows a rhet­or­ic­al shift when it sees one," an Ok­lahoma judge wrote in a de­cision strik­ing down that state's ban earli­er this year.
If Scalia's 2013 pre­dic­tions con­tin­ue to hold, it won't be long be­fore mar­riage equal­ity is back be­fore the Su­preme Court — and then be­comes leg­al in all 50 states.
What We're Following See More »
"CLINTON MUST BECOME THE NEXT PRESIDENT"
Bernie Sanders Seeks to Unite the Party
9 hours ago
THE DETAILS
Instead of his usual stump speech, Bernie Sanders tonight threw his support behind Hillary Clinton, providing a clear contrast between Clinton and GOP nominee Donald Trump on the many issues he used to discuss in his campaign stump speeches. Sanders spoke glowingly about the presumptive Democratic nominee, lauding her work as first lady and as a strong advocate for women and the poor. "We need leadership in this country which will improve the lives of working families, the children, the elderly, the sick and the poor," he said. "Hillary Clinton will make a great president, and I am proud to stand with her tonight."
"MUST NEVER BE PRESIDENT"
Elizabeth Warren Goes After Donald Trump
9 hours ago
THE DETAILS
In a stark contrast from Michelle Obama's uplifting speech, Massachusetts Senator Elizabeth Warren spoke about the rigged system plaguing Americans before launching into a full-throated rebuke of GOP nominee Donald Trump. Trump is "a man who has never sacrificed anything for anyone," she claimed, before saying he "must never be president of the United States." She called him divisive and selfish, and said the American people won't accept his "hate-filled America." In addition to Trump, Warren went after the Republican Party as a whole. "To Republicans in Congress who said no, this November the American people are coming for you," she said.
FLOTUS OFFERS STRONG ENDORSEMENT OF CLINTON
Michelle Obama: "I Trust" Hillary Clinton
10 hours ago
THE DETAILS
"In this election, and every election, it's about who will have the power to shape our children for the next four or eight years of their lives," Michelle Obama said. "There is only one person who I trust with that responsibility … and that is our friend Hillary Clinton." In a personal and emotional speech, Michelle Obama spoke about the effect that angry oppositional rhetoric had on her children and how she chose to raise them. "When they go low, we go high," Obama said she told her children about dealing with bullies. Obama stayed mostly positive, but still offered a firm rebuke of Donald Trump, despite never once uttering his name. "The issues a president faces cannot be boiled down to 140 characters," she said.
SANDERS BACKER CONFRONTS STUBBORN SANDERS SUPPORTERS
Sarah Silverman to Bernie or Bust: "You're Being Ridiculous"
11 hours ago
THE DETAILS
Many Bernie Sanders delegates have spent much of the first day of the Democratic National Convention resisting unity, booing at mentions of Hillary Clinton and often chanting "Bernie! Bernie!" Well, one of the most outspoken Bernie Sanders supporters just told them to take a seat. "To the Bernie-or-bust people: You're being ridiculous," said comedian Sarah Silverman in a brief appearance at the Convention, minutes after saying that she would proudly support Hillary Clinton for president.
'INEXCUSABLE REMARKS'
DNC Formally Apologizes to Bernie Sanders
15 hours ago
THE LATEST
The Democratic National Committee issued a formal apology to Bernie Sanders today, after leaked emails showed staffers trying to sabotage his presidential bid. "On behalf of everyone at the DNC, we want to offer a deep and sincere apology to Senator Sanders, his supporters, and the entire Democratic Party for the inexcusable remarks made over email," DNC officials said in the statement. "These comments do not reflect the values of the DNC or our steadfast commitment to neutrality during the nominating process. The DNC does not—and will not—tolerate disrespectful language exhibited toward our candidates."