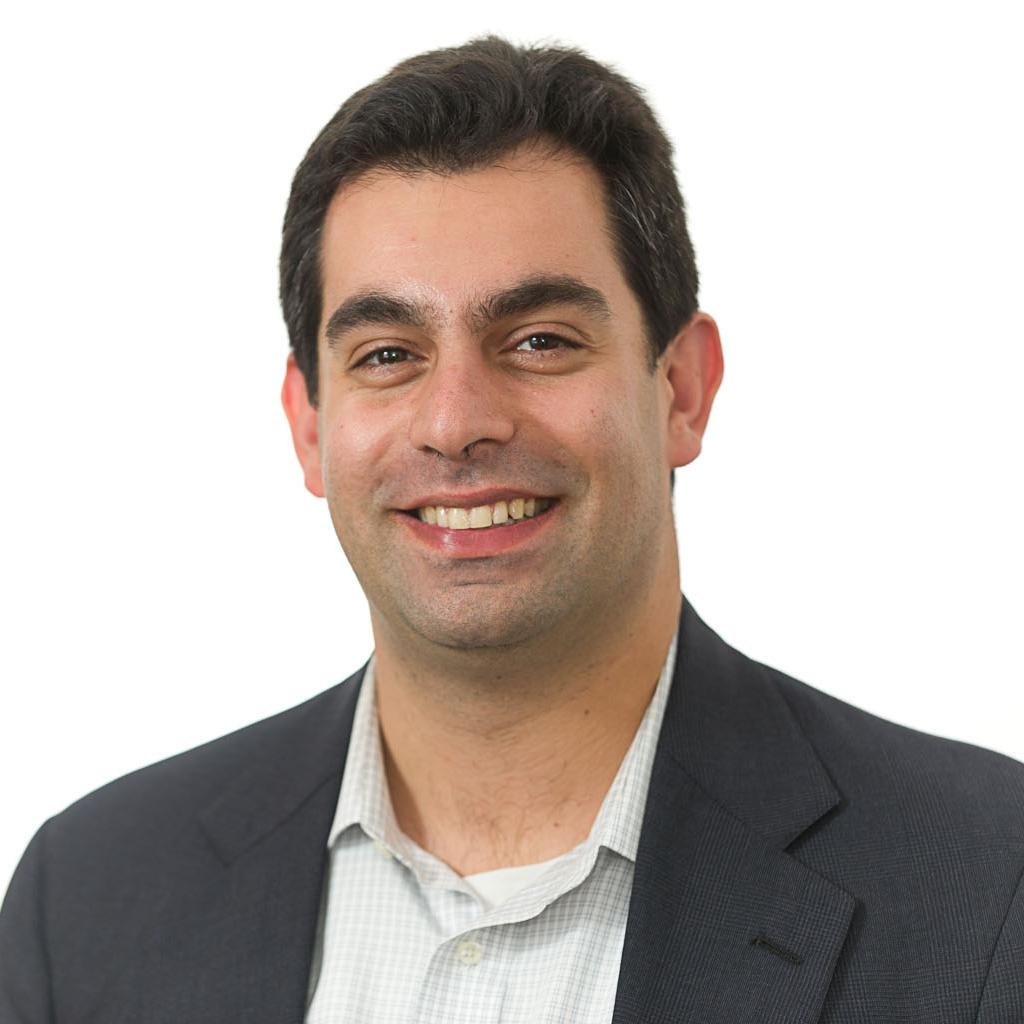 To save her Sen­ate seat in Louisi­ana, Mary Landrieu may secretly be root­ing for Re­pub­lic­ans to re­take the up­per cham­ber.
That might sound coun­ter­in­tu­it­ive, but it's a real­ity strategists are mulling as they face the grow­ing like­li­hood that Landrieu won't reach the 50 per­cent ne­ces­sary in the Novem­ber all-party primary to win reelec­tion out­right. Un­der Louisi­ana's odd elec­tion rules, that would mean the race heads in­to a second round, a Dec. 6 run­off, to de­term­ine who wins the closely con­tested seat.
There's a real chance that Re­pub­lic­ans could net five Sen­ate seats be­fore the run­off would take place, mak­ing Louisi­ana's con­test the one that de­cides which party con­trols the Sen­ate. For Landrieu, that kind of high-stakes run­off could help her mo­bil­ize core Demo­crat­ic con­stitu­en­cies, par­tic­u­larly Afric­an-Amer­ic­an voters. But it would also tur­bocharge an already-ir­rit­ated GOP base, na­tion­al­iz­ing the elec­tion in a solidly-Re­pub­lic­an state.
If Elec­tion Day in Novem­ber puts the Sen­ate firmly in Re­pub­lic­an hands, en­thu­si­asm among Louisi­ana's GOP voters might wane. It also could mean Landrieu's ar­gu­ment that she's a rare mod­er­ate voice re­strain­ing the ex­cesses of her party res­on­ates more, es­pe­cially as Re­pub­lic­ans re­cog­nize their small up­per-cham­ber ma­jor­ity will re­quire Demo­crat­ic al­lies to see le­gis­la­tion passed.
"If Re­pub­lic­ans have con­trol of the Sen­ate, that will work to her ad­vant­age. She can then play even more that she's con­trari­an to the people in Wash­ing­ton," said Demo­crat­ic strategist John Row­ley, who has ex­tens­ive ex­per­i­ence work­ing on con­gres­sion­al cam­paigns in Louisi­ana. "That's what she did in 2002. I can see that be­ing an ad­vant­age. To win a race like this, you need to be good, hope your Re­pub­lic­an chal­lenger makes an er­ror, and you need some good for­tune. That could be her good for­tune."
Neither Landrieu's cam­paign nor the Na­tion­al Re­pub­lic­an Sen­at­ori­al Com­mit­tee is pub­licly en­ter­tain­ing the pos­sib­il­ity of the race go­ing in­to over­time, or the like­li­hood of Louisi­ana be­com­ing the de­cis­ive race in the battle for the Sen­ate ma­jor­ity. Landrieu cam­paign spokes­man An­drew Zuck­er de­clared he's con­fid­ent she'll win 50 per­cent out­right, and won't even need a run­off. "We're just not think­ing about that six months out," he said. (She's far from that mark in cur­rent polling, and she's needed run­offs to win in two of her last three elec­tions.)
Mean­while, na­tion­al Re­pub­lic­ans in­volved in the race aren't eager to call Louisi­ana clutch either. "It would shock me if it was a de­term­in­at­ive race. I either think we win eight-plus seats or 5 or less," said one GOP strategist track­ing the cam­paign.
But strategists with a little less skin in the game aren't so con­fid­ent. Re­pub­lic­an poll­ster Neil Ne­w­house floated the pos­sib­il­ity of Louisi­ana be­ing the tie-break­er race at a bi­par­tis­an pan­el sponsored by The Wall Street Journ­al last Wed­nes­day. "I think you may see 'con­trol of the Sen­ate' mes­saging used by both R's and D's in late com­mu­nic­a­tions to their base voters. Louisi­ana would be no ex­cep­tion," Ne­w­house later said.
In 2002, Landrieu faced a sim­il­ar dy­nam­ic. Be­fore Novem­ber, con­trol of the Sen­ate hung in the bal­ance — and her seat held the pro­spect of be­ing the ma­jor­ity-maker. But Re­pub­lic­ans swept to a ma­jor­ity, and the cor­res­pond­ing run­off didn't draw nearly as much na­tion­al at­ten­tion. Landrieu greatly be­nefited from that dy­nam­ic, and without a ral­ly­ing cry, Re­pub­lic­an turnout di­min­ished. After win­ning only 46 per­cent of the vote in the Novem­ber elec­tion, Landrieu's share of the vote jumped 6 points, to 52 per­cent in the cor­res­pond­ing run­off against Re­pub­lic­an Su­z­anne Haik Ter­rell.
Landrieu, if any­thing, is sens­it­ive to the chan­ging pub­lic mood from a gen­er­al elec­tion to a Decem­ber run­off. In 2002, to win Re­pub­lic­an cros­sov­er voters, she aired ads in Septem­ber that ref­er­enced her con­struct­ive re­la­tion­ship with George W. Bush. Once Re­pub­lic­ans won the Sen­ate, her run­off ads re­ferred to her as a check-and-bal­ance to the Bush ad­min­is­tra­tion.
Re­pub­lic­an strategist Brad Todd, who is work­ing for Landrieu's lead­ing GOP chal­lenger, Rep. Bill Cas­sidy, ac­know­ledged that she's been suc­cess­ful when the stakes are lower.
"Mary has suc­ceeded when she can get a race all about Mary," Todd said. "But if the Sen­ate ma­jor­ity rests on Mary Landrieu's elec­tion, there is no pos­sible way she is a United States sen­at­or in Janu­ary."
He ad­ded the state's strong anti-Obama sen­ti­ment this year still makes it harder for her to rep­lic­ate her 2002 suc­cess. Her past reelec­tion cam­paigns both took place when Bush was in the White House.
Pub­lic polling has shown Landrieu among the most vul­ner­able Demo­crat­ic in­cum­bents. A Kais­er Fam­ily Found­a­tion/New York Times poll con­duc­ted in April showed her win­ning just 42 per­cent of the vote in an all-party primary, with her ap­prov­al rat­ing barely above wa­ter, at 49 per­cent. In Feb­ru­ary, the Demo­crat­ic firm Hick­man Ana­lyt­ics found Cas­sidy lead­ing Landrieu in a hy­po­thet­ic­al run­off, 46 to 42 per­cent, with her un­fa­vor­able rat­ing 10 points high­er than her fa­vor­able num­bers.
What We're Following See More »
PHOTO OP
Clinton Shows Up on Stage to Close Obama's Speech
55 minutes ago
THE LATEST
Just after President Obama finished his address to the DNC, Hillary Clinton walked out on stage to join him, so the better could share a few embraces, wave to the crowd—and let the cameras capture all the unity for posterity.
'DON'T BOO. VOTE.'
Obama: Country Is Stronger Than Eight Years Ago
1 hours ago
THE LATEST
In a speech that began a bit like a State of the Union address, President Obama said the "country is stronger and more prosperous than it was" when he took office eight years ago. He then talked of battling Hillary Clinton for the nomination in 2008, and discovering her "unbelievable work ethic," before saying that no one—"not me, not Bill"—has ever been more qualified to be president. When his first mention of Donald Trump drew boos, he quickly admonished the crowd: "Don't boo. Vote." He then added that Trump is "not really a plans guy. Not really a facts guy, either."
'HILLARY CLINTON HAS A PASSION'
Kaine Sticks Mostly to the Autobiography
2 hours ago
THE LATEST
Tim Kaine introduced himself to the nation tonight, devoting roughly the first half of his speech to his own story (peppered with a little of his fluent Spanish) before pivoting to Hillary Clinton—and her opponent. "Hillary Clinton has a passion for children and families," he said. "Donald Trump has a passion, too: himself." His most personal line came after noting that his son Nat just deployed with his Marine battalion. "I trust Hillary Clinton with our son's life," he said.
TRUMP IS A 'CON'
Bloomberg: Neither Party Has a Monopoly on Good Ideas
3 hours ago
THE LATEST
Michael Bloomberg said he wasn't appearing to endorse any party or agenda. He was merely there to support Hillary Clinton. "I don't believe that either party has a monopoly on good ideas or strong leadership," he said, before enumerating how he disagreed with both the GOP and his audience in Philadelphia. "Too many Republicans wrongly blame immigrants for our problems, and they stand in the way of action on climate change and gun violence," he said. "Meanwhile, many Democrats wrongly blame the private sector for our problems, and they stand in the way of action on education reform and deficit reduction." Calling Donald Trump a "dangerous demagogue," he said, "I'm a New Yorker, and a know a con when I see one."
TRUMP'S 'CYNICISM IS UNBOUNDED'
Biden: Obama 'One of the Finest Presidents'
3 hours ago
THE LATEST
Vice President Biden tonight called President Obama "one of the finest presidents we have ever had" before launching into a passionate defense of Hillary Clinton. "Everybody knows she's smart. Everybody knows she's tough. But I know what she's passionate about," he said. "There's only one person in this race who will help you. ... It's not just who she is; it's her life story." But he paused to train some fire on her opponent "That's not Donald Trump's story," he said. "His cynicism is unbounded. ... No major party nominee in the history of this country has ever known less."