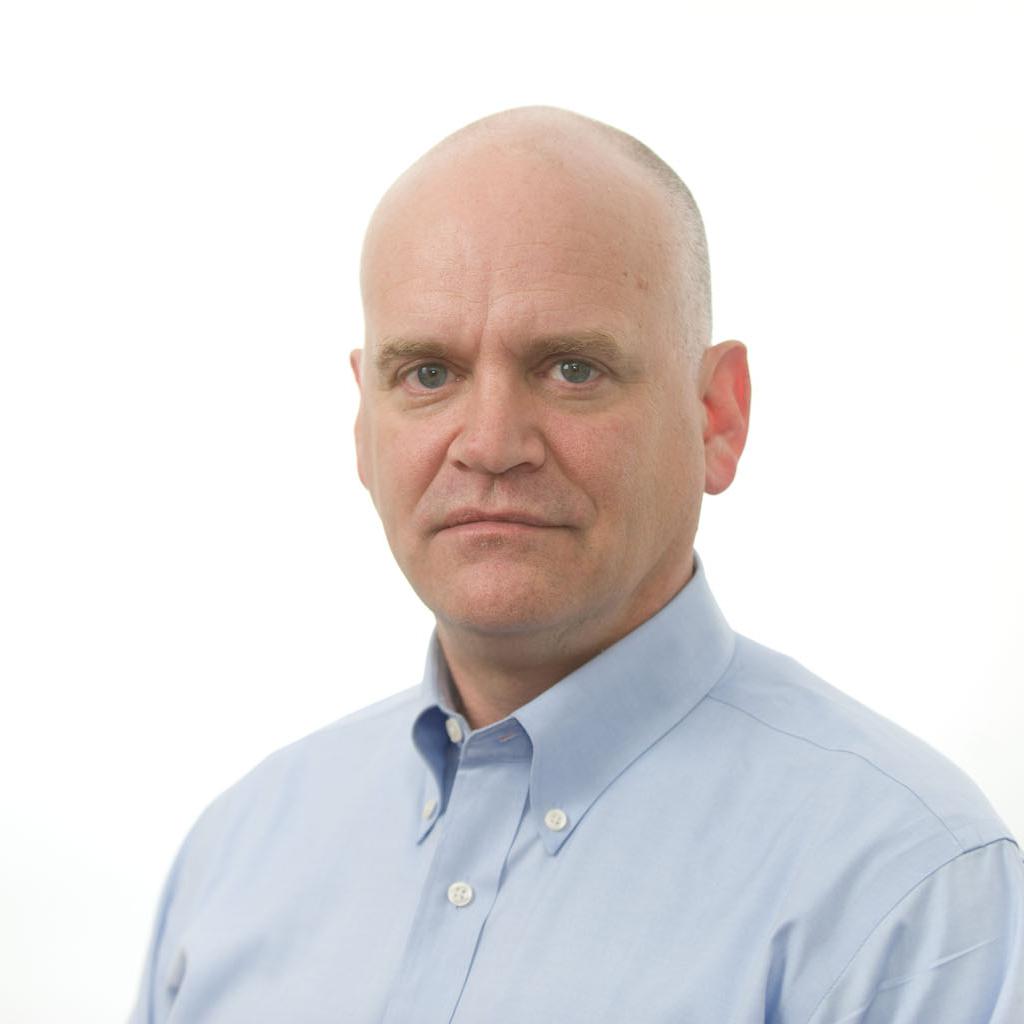 Feb. 25, 2014, 12:43 a.m.
Short-term think­ing killed the "Grand Bar­gain," the myth­ic­al com­prom­ise to avert a fisc­al crisis that Demo­crats and Re­pub­lic­ans know is un­avoid­able without slash­ing en­ti­tle­ment spend­ing and/or rais­ing taxes.
Long-term think­ing "¦ well, there is none of that in Wash­ing­ton. Be­cause long-term think­ing re­quires cour­age and trans­par­ency, and such traits are dead to this town. Al­low me to high­light two facts that Pres­id­ent Obama and House Re­pub­lic­ans, cow­ardly, don't want their fol­low­ers to know.
Delay­ing an agree­ment to tame the $17.3 tril­lion debt will back­fire on lib­er­als. Obama said it best him­self, re­peatedly, when he de­fied (or gave the pre­tense of de­fy­ing) his most lib­er­al sup­port­ers by of­fer­ing mod­est en­ti­tle­ment cuts. "The biggest driver of our long-term debt is the rising cost of health care for an aging pop­u­la­tion," he ar­gued last year, adding that "those of us who care deeply about pro­grams like Medi­care must em­brace the need for mod­est re­forms — oth­er­wise, our re­tire­ment pro­grams will crowd out in­vest­ments we need for our chil­dren, and jeop­ard­ize the prom­ise of a se­cure re­tire­ment for fu­ture gen­er­a­tions."
That equa­tion hasn't changed. At its cur­rent course, the na­tion's debt will be 74 per­cent of gross do­mest­ic product by year's end, 79 per­cent of GDP by 2024 and 100 per­cent of GDP by 2038. The de­fi­cit re­duc­tion Obama now brags about? It's an ab­er­ra­tion. The pres­id­ent knows "" but does not tell Amer­ic­ans "" that, bar­ring a budget deal, an­nu­al de­fi­cits will be­gin rising again in the next two or three years as the pop­u­la­tion ages.
One thing that has changed is Obama's polit­ics. With his re-elec­tion be­hind him and mid-term elec­tions loom­ing, Obama can ig­nore com­prom­ise-seek­ing in­de­pend­ent voters and pander to his base. Last week, he dropped from his budget a plan to re­duce the cost-of-liv­ing ad­just­ment for So­cial Se­cur­ity re­cip­i­ents. As Brett Lo­Gi­ur­ato wrote in Busi­ness In­sider, Obama felt pres­sure from the left. "Led by Sens. Tom Har­kin (D-Iowa), Sher­rod Brown (D-Ohio), and Eliza­beth War­ren (D-Mass.), many Demo­crats now not only op­pose the cuts, but also fa­vor an ex­pan­sion of So­cial Se­cur­ity be­ne­fits."  
Delay­ing an agree­ment to tame the $17.3 tril­lion debt will back­fire on con­ser­vat­ives. Lib­er­al colum­nist Jonath­an Chait ar­gued that point:
"While I don't come close to shar­ing their bug-eyed fear about the scope of the long-term de­fi­cit, I do agree that at some point, a fisc­al cor­rec­tion will prob­ably be needed. Now here is an im­port­ant polit­ic­al-eco­nom­ic real­ity un­der­gird­ing this long game. It's polit­ic­ally feas­ible to cut fu­ture re­tire­ment be­ne­fits, but it's not feas­ible to cut cur­rent re­tire­ment be­ne­fits (as even Re­pub­lic­an hard-liners agree.) The longer any such cor­rec­tion is post­poned, the longer cur­rent be­ne­fits are locked in. Every year a deal is delayed, the harder it gets to cut spend­ing, and thus the easi­er it gets to raise taxes. Bol­ster­ing this real­ity is a simple polit­ic­al dy­nam­ic: cut­ting re­tire­ment be­ne­fits is wildly un­pop­u­lar. If forced to choose, people would over­whelm­ingly prefer to raise taxes."
Chait seems to think that once Wash­ing­ton is forced to con­front the oft-punted fisc­al crisis, tax in­creases will be the only fix on the table. My sus­pi­cion is that en­ti­tle­ment cuts will re­main in play, even if we wait so long that cur­rent re­tir­ees are tar­geted. The crisis (Chait calls it a mere "fisc­al cor­rec­tion") will be that bad. Des­pite our dis­agree­ments, on this Chait and I agree: A price for delay­ing com­prom­ise is high­er taxes.
Our lead­ers can delay, dis­tort and lie about the facts, but they can't wash them away. Both parties needed the Grand Bar­gain. That brings me to two ques­tions I hear every day:
Is the GOP more to blame than the White House? I think so, a bit more than Demo­crats, be­cause of Speak­er John Boehner's in­ab­il­ity to rally the hard-right GOP House be­hind a tax com­prom­ise to match Obama's of­fer on en­ti­tle­ments. But that should be no solace to lib­er­als or to Obama; their agenda and his leg­acy are yoked to the Grand Bar­gain.
Does Obama share some blame? You bet, quite a bit. Don't for­get, he squeezed tax in­creases out of Re­pub­lic­ans after his 2012 re-elec­tion, claim­ing them as his "man­date" rather than lever­aging them for a Grand Bar­gain. That was a huge mis­take, a stroke of ar­rog­ance that will haunt his place in his­tory. Obama sur­rendered to GOP in­transigence rather than over­com­ing it, be­com­ing a host­age of a Wash­ing­ton cul­ture he was twice elec­ted to change. But this should be no solace to con­ser­vat­ives or to Boehner; their agenda and his leg­acy are yoked to the Grand Bar­gain.
See what I mean? Re­gard­less of your polit­ics, short-term think­ing is a killer.
RE­LATED: "Crappy Job: How Obama and Boehner Stink on the Debt"
What We're Following See More »
BACKING OUT ON BERNIE
Trump Won't Debate Sanders After All
2 days ago
THE LATEST
Trump, in a statement: "Based on the fact that the Democratic nominating process is totally rigged and Crooked Hillary Clinton and Deborah Wasserman Schultz will not allow Bernie Sanders to win, and now that I am the presumptive Republican nominee, it seems inappropriate that I would debate the second place finisher. ... I will wait to debate the first place finisher in the Democratic Party, probably Crooked Hillary Clinton, or whoever it may be."
AKNOWLEDGING THE INEVITABLE
UAW: Time to Unite Behind Hillary
3 days ago
THE DETAILS
"It's about time for unity," said UAW President Dennis Williams. "We're endorsing Hillary Clinton. She's gotten 3 million more votes than Bernie, a million more votes than Donald Trump. She's our nominee." He called Sanders "a great friend of the UAW" while saying Trump "does not support the economic security of UAW families." Some 28 percent of UAW members indicated their support for Trump in an internal survey.
AP KEEPING COUNT
Trump Clinches Enough Delegates for the Nomination
3 days ago
THE LATEST
"Donald Trump on Thursday reached the number of delegates needed to clinch the Republican nomination for president, completing an unlikely rise that has upended the political landscape and sets the stage for a bitter fall campaign. Trump was put over the top in the Associated Press delegate count by a small number of the party's unbound delegates who told the AP they would support him at the convention."
TRUMP FLOATED IDEA ON JIMMY KIMMEL'S SHOW
Trump/Sanders Debate Before California Primary?
3 days ago
CAMPAIGNS INJECTED NEW AD MONEY
California: It's Not Over Yet
3 days ago
THE LATEST
"Clinton and Bernie Sanders "are now devoting additional money to television advertising. A day after Sanders announced a new ad buy of less than $2 million in the state, Clinton announced her own television campaign. Ads featuring actor Morgan Freeman as well as labor leader and civil rights activist Dolores Huerta will air beginning on Fridayin Fresno, Sacramento, and Los Angeles media markets. Some ads will also target Latino voters and Asian American voters. The total value of the buy is about six figures according to the Clinton campaign." Meanwhile, a new poll shows Sanders within the margin of error, trailing Clinton 44%-46%.