Add to Briefcase
Jan. 29, 2016, 12:38 p.m.
STORM LAKE, Iowa—To find the best ta­cos in Iowa, a state with an in­creas­ingly grow­ing Latino pop­u­la­tion, you have travel out­side of Des Moines and in­to the small towns that dot the corn­field land­scape.
In many towns, Lati­nos are the grow­ing ma­jor­ity, filling up jobs in meat­pack­ing plants and as field hands. But they're also pro­du­cing in­cred­ible food in the back of Mex­ic­an gro­cery stores and small res­taur­ants on Main Streets.
In my week of re­port­ing throughout the state, here are the best ta­cos I found.
Marshalltown: Zamora Fresh Market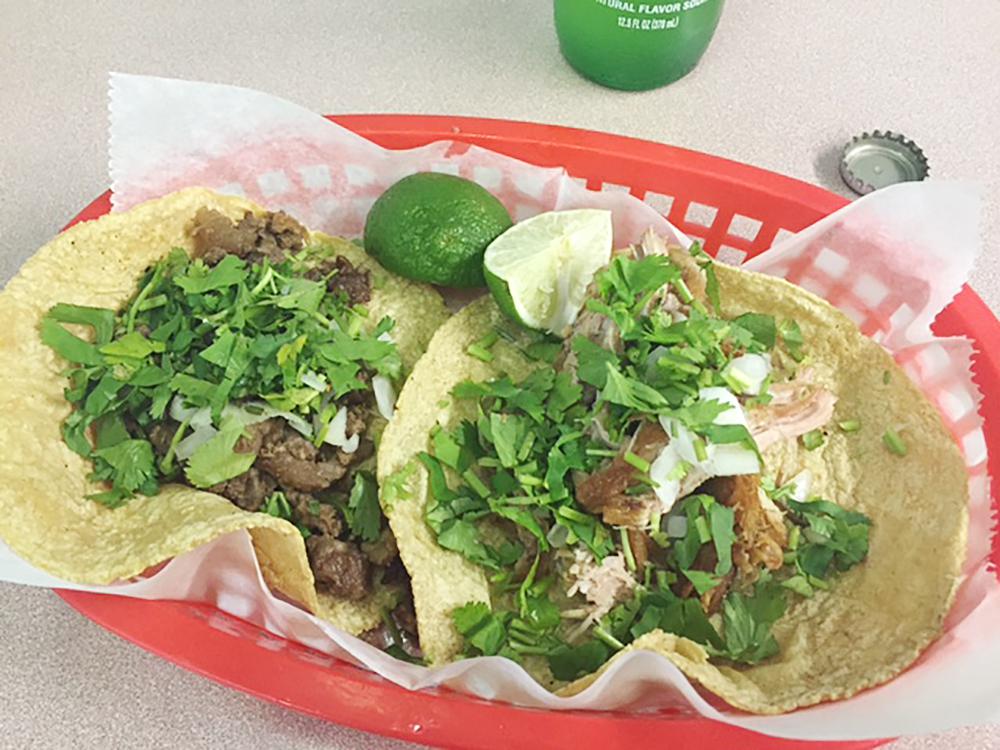 In the back of a Mex­ic­an store on Main Street, with tele­vi­sions hung on the wall broad­cast­ing soc­cer games, there's a little kit­chen oc­cu­pied by two young wo­men cook­ing up items hand­writ­ten on posters. The car­nitas were a high­light. Stringy and rich, with the ad­ded zest of a house­made hot sauce. (4 E. Main St., Mar­shall­town, IA 50158, 641-753-8522)
Ottumwa: La Cabana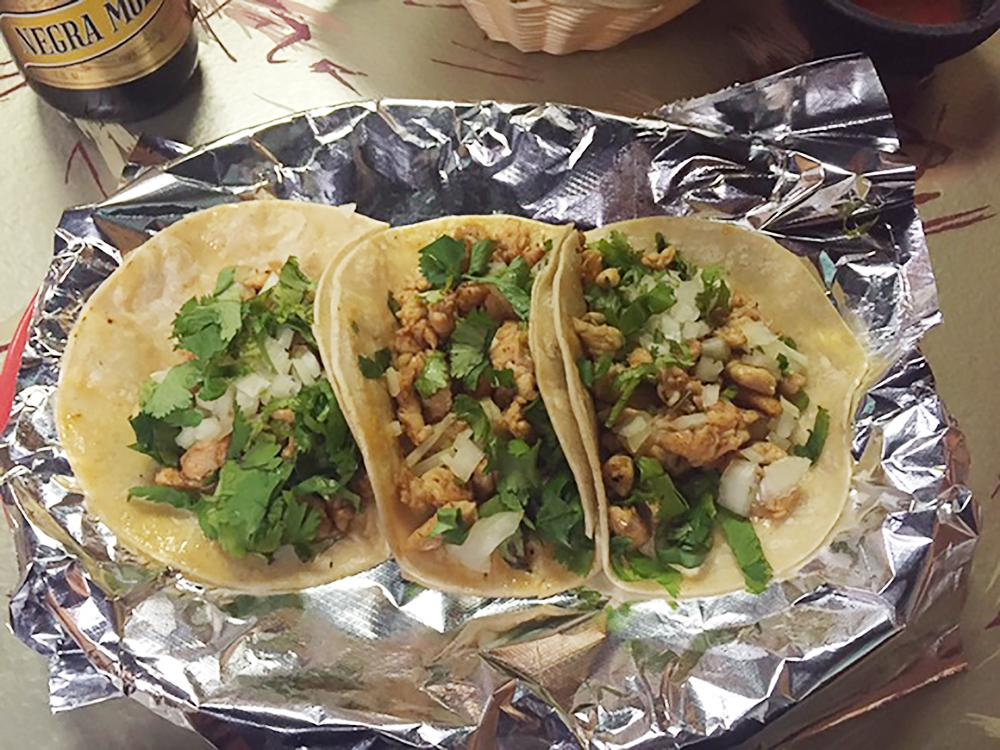 Be­fore high­light­ing the ta­cos in this small Mex­ic­an res­taur­ant on Main Street, a dis­claim­er: They didn't have lime. This knocks the ta­cos down sig­ni­fic­antly. Re­gard­less, the chick­en was grilled per­fectly, which made up for the need for more cil­antro and onions. The one tor­tilla provided for each taco still held everything to­geth­er. (319 E. Main St, Ot­tum­wa, IA 52501, 641-684-2266)
Storm Lake: La Juanita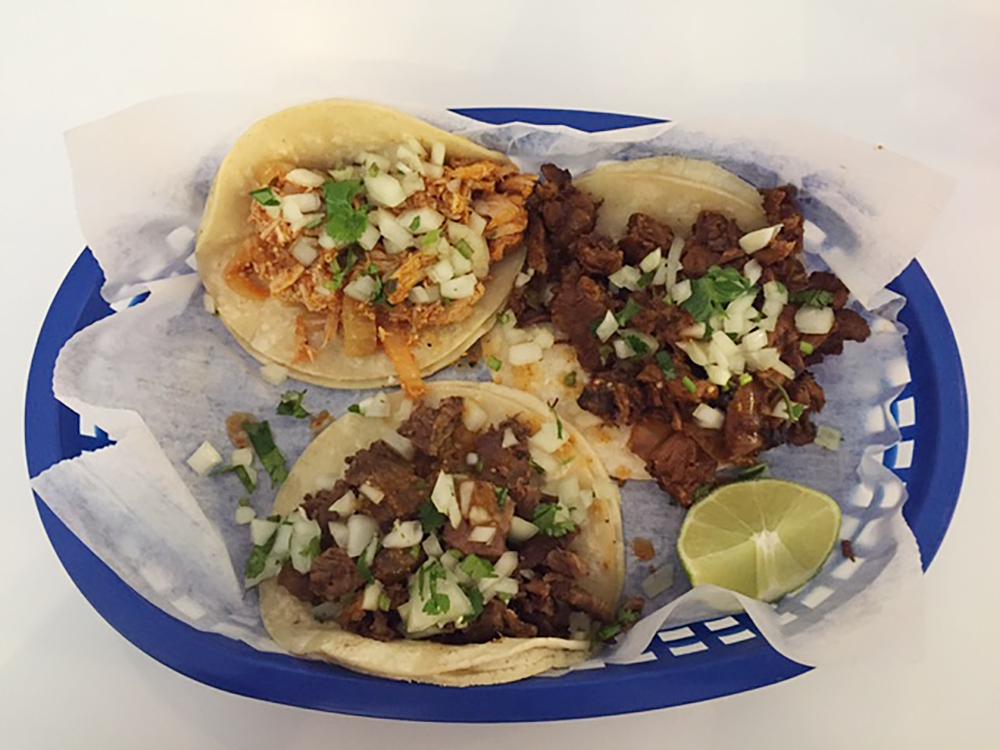 These are by far the best ta­cos in Iowa. They might be the best ta­cos in the United States. (That is not an ex­ag­ger­a­tion.) The carne as­ada was pleas­antly spicy, while the chick­en's or­ange sauce had its own kick and the pork was smoky. Each had double tor­til­las and just the right amount of cil­antro and onion. They also had homemade hot sauce, which made these even spi­ci­er. (613 Lake Ave N., Storm Lake, IA 50588, 712-732-5173)
Clarion: La Tienda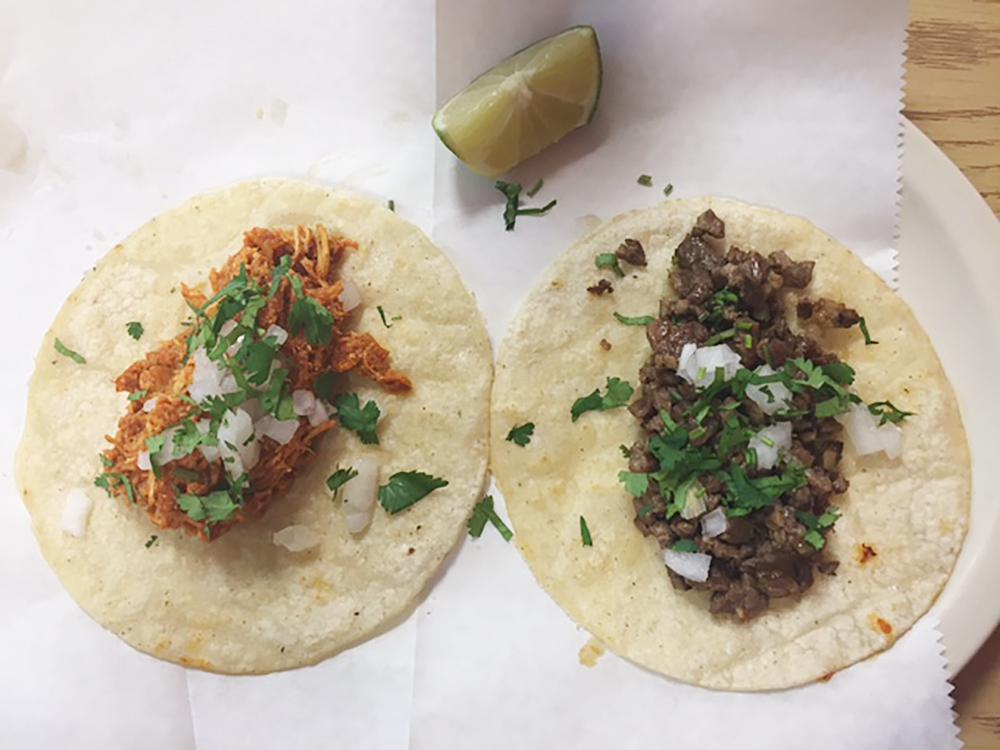 There was no sign on the door of this Mex­ic­an shop, mak­ing the kit­chen in the back a hid­den treat to be dis­covered by the ad­ven­tur­ous eat­er. In­stead of or­der­ing at the counter, sit at a table and en­joy homemade salsa and chips. Add the horchata for the full ex­per­i­ence. The tor­til­las were flaky and warm, while the chick­en was spicy with not a lot of cil­antro and onion. The meat was cooked so well, you didn't need the ad­ded top­pings. (116 S Main St, Clari­on, IA 50525, 515-532-2222)
West Liberty: El Patio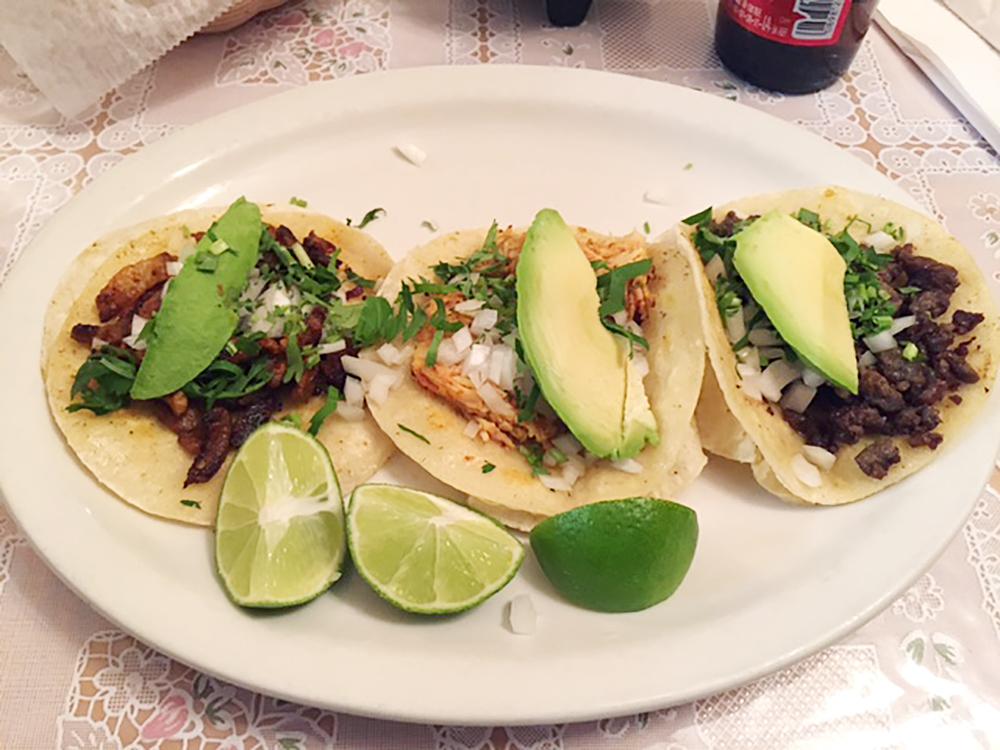 These ta­cos have avo­cado on them. Re­peat: avo­cado. This curve­ball was a wel­come ad­di­tion to the ta­cos that had the juici­est chick­en and smoki­est carne as­ada among its com­pet­it­ors. This had the least ap­peal­ing present­a­tion on a plastic plate, but the ta­cos were still rus­tic and de­li­cious. (214 N Colum­bus St., West Liberty, IA 52776, 319-627-7334)