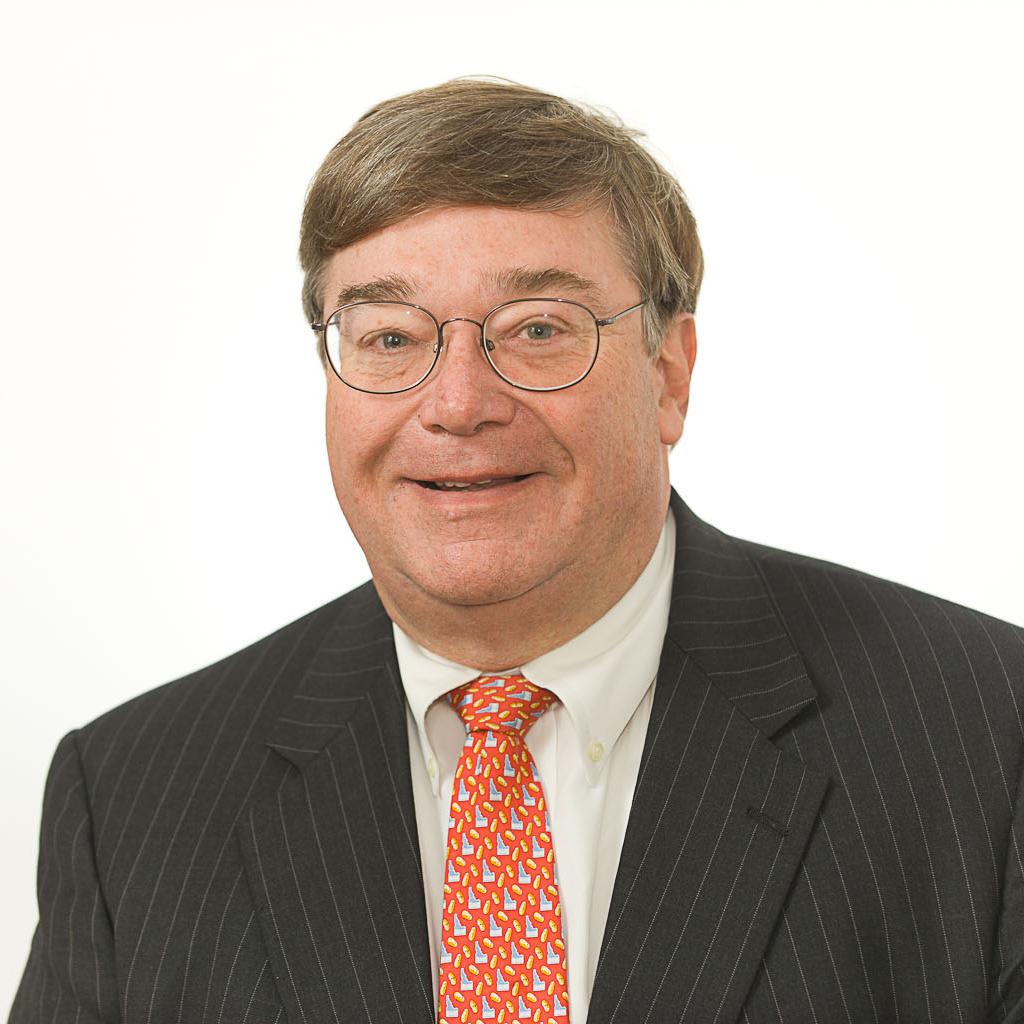 Any­one who knows me well knows I am usu­ally eye­ing the oven for the next fresh batch of in-depth pub­lic-opin­ion data from Demo­cracy Corps, a part­ner­ship between le­gendary Demo­crat­ic strategists Stan Green­berg and James Carville that just cel­eb­rated its 15th an­niversary. It gets even bet­ter when the two team up with Re­sur­gent Re­pub­lic, cofoun­ded by vet­er­an GOP poll­ster Whit Ayres, as they did to craft a na­tion­al sur­vey of 840 likely 2014 voters (in­clud­ing 50 per­cent reached on cel­lu­lar phones) con­duc­ted by Green­berg Quin­lan Ros­ner Re­search. The sur­vey was con­duc­ted March 19-23 for NPR, and it probed voters' at­ti­tudes on the Af­ford­able Care Act, the state of the eco­nomy, and their choices in Novem­ber.
Not sur­pris­ingly, Demo­cracy Corps and Re­sur­gent Re­pub­lic touted the poll's re­lease with broadly di­ver­gent memos: The Demo­crats' head­line read, "Be Care­ful Ac­cept­ing Con­ven­tion­al Wis­dom on the Af­ford­able Care Act and 2014 Be­ing a Re­pub­lic­an Year," while Re­pub­lic­ans saw "Early Signs of An­oth­er Re­pub­lic­an Midterm Wave." There is some glass-half-full/glass-half-empty men­tal­ity in­her­ent in such a col­lab­or­at­ive ef­fort. But in my ex­per­i­ence, giv­en the track re­cord of the re­search or­gan­iz­a­tions in­volved, this is very high-qual­ity stuff, and you can pretty much take the num­bers them­selves to the bank.
Some of the sur­vey's most in­triguing find­ings were mes­sage tests on the Af­ford­able Care Act and the eco­nomy, with one set of mes­sages writ­ten by the Demo­crats and one set writ­ten by the Re­pub­lic­ans. The find­ings should give both sides pause: Just as the Af­ford­able Care Act may not be the uni­ver­sally deadly weapon most Re­pub­lic­ans seem to think it is, fo­cus­ing on the eco­nomy and a min­im­um-wage hike may not be the sal­va­tion many Demo­crats seem to think it could be.
On the ACA, the sur­vey gave voters a choice between two state­ments, one from a Demo­crat­ic can­did­ate and one from a Re­pub­lic­an. The Demo­crat's state­ment read: "The health care law is a start, but it's not per­fect. We need to make it work for small busi­nesses and get costs down"¦. Re­peal­ing it with more polit­ic­al fight­ing will hurt a lot of people." The Re­pub­lic­an's said: "Obama­care is hurt­ing more people than it's help­ing"¦. It's time to pass health care re­form that lowers costs and al­lows the people — not the fed­er­al gov­ern­ment or in­sur­ance com­pan­ies — to con­trol their own health care."
The res­ults of the sur­vey showed that likely voters pre­ferred the Demo­crat­ic mes­sage 49 per­cent to 44 per­cent. On the ba­sic ques­tion "Do you sup­port or op­pose the health care re­form law that passed in 2010, also known as the Af­ford­able Care Act or Obama­care?" 51 per­cent said they op­posed it and just 47 per­cent said they sup­por­ted it. But, as Carville and Green­berg point out, on the fol­low-up ques­tion to op­pon­ents which read, "Would you say you op­pose the health care re­form law be­cause it goes too far "¦ or be­cause it doesn't go far enough?" 7 per­cent picked "doesn't go far enough," the­or­et­ic­ally bring­ing die-hard op­pos­i­tion to the ACA down to 44 per­cent.
On the eco­nomy, voters chose between a Demo­crat­ic state­ment: "The eco­nomy is re­cov­er­ing, but not for reg­u­lar hard­work­ing people"¦. We must raise the min­im­um wage "¦ and stop un­fair trade agree­ments that wipe out Amer­ic­an jobs"; and a Re­pub­lic­an state­ment: "The Obama ad­min­is­tra­tion has had six years to get this eco­nomy go­ing and their policies haven't worked"¦. It's time to pro­duce more en­ergy here at home, and edu­cate people for the jobs of the 21st cen­tury." An­oth­er in­ter­est­ing res­ult: By 48 per­cent to 46 per­cent, voters chose the GOP's mes­sage.
On the sur­face, noth­ing about the top lines would sug­gest that Demo­crats are headed for a bath in Novem­ber. On the ques­tion, "If the elec­tion for U.S. Con­gress were held today, would you be vot­ing for the Demo­crat­ic can­did­ate or the Re­pub­lic­an can­did­ate?" the bal­lot was vir­tu­ally tied, with Demo­crats at 44 per­cent and Re­pub­lic­ans at 43 per­cent.
The real prob­lems for Demo­crats lie be­low the top lines. In fact, they are threefold.
First, as even Green­berg and Carville ac­know­ledged, Re­pub­lic­ans were 7 per­cent­age points more likely than Demo­crats to say they are cer­tain to vote this Novem­ber. Second, while Demo­crats' na­tion­al stand­ing in this poll is mid­dling at best, the most com­pet­it­ive Sen­ate and House elec­tions this fall will be tak­ing place on much less fa­vor­able ter­rain, thanks to both GOP re­dis­trict­ing in the House and Sen­ate Demo­crats' ex­traordin­ary ex­pos­ure after their wild suc­cess six years ago. In these red states and dis­tricts, the makeup of the elect­or­ate is a far cry from this sur­vey's 37 per­cent Dem/31 per­cent GOP voter break­down.
Third, Demo­crats are a wreck with in­de­pend­ents, who make up a third of all sur­vey re­spond­ents and an even great­er share in com­pet­it­ive states and dis­tricts. In­de­pend­ents dis­ap­proved of Obama's job per­form­ance by 61 per­cent to 35 per­cent (com­pared with 51 per­cent/46 per­cent over­all), chose the GOP's mes­sage on health care by 50 per­cent to 43 per­cent, and backed the GOP's eco­nom­ic mes­sage by a whop­ping 57 per­cent to 35 per­cent. Amaz­ingly, they even dis­ap­proved of Demo­crats' job per­form­ance as the ma­jor­ity party in the Sen­ate (76 per­cent dis­ap­prove/18 per­cent ap­prove) more than they dis­ap­proved of Re­pub­lic­ans' per­form­ance in the House (72 per­cent dis­ap­prove, 23 per­cent ap­prove).
The only sil­ver lin­ing for Demo­crats among in­de­pend­ents at this point is that their skep­ti­cism hasn't yet hardened in­to a firm choice for Novem­ber. On the con­gres­sion­al-bal­lot ques­tion, Demo­crat­ic voters sup­por­ted the Demo­crat­ic can­did­ate by 93 per­cent to 4 per­cent; Re­pub­lic­ans sup­por­ted the GOP can­did­ate by 89 per­cent to 4 per­cent. In­de­pend­ents broke for Re­pub­lic­ans by a 16-point mar­gin, 45 per­cent to 29 per­cent, but those num­bers also mean that more than a quarter haven't yet made up their minds.
Does the po­ten­tial for a GOP wave ex­ist? Sur­vey says: Yes. But is there ample time for Re­pub­lic­an can­did­ates to screw up their stand­ing with a large pool of un­de­cided in­de­pend­ents? Of course there is.
The Cook Political Report House Editor David Wasserman contributed to this article.
What We're Following See More »
LOGISTICS, TRAFFIC AT ISSUE
Everyone's Taking Their Best Shots at Philly
55 minutes ago
WHY WE CARE
Not since Eagles fans booed Santa Claus have this many people been dismayed at Philadelphia. Traffic gridlock, poor logistics, and the inevitable summer heat and thunderstorms are drawing the ire of convention goers, as "peeved" delegates complained about "Homerian odysseys" to get from place to place. "On Twitter, out-of-town media complained about the logistics of the convention, spread out between the sports complex in South Philadelphia, media tents a hike away, and the daytime events at the Convention Center in Center City."
PRIEST KILLED IN SMALL NORTHERN TOWN
France Wakes Up to More Terrorism
1 hours ago
THE DETAILS
"Two attackers killed a priest with a blade and seriously wounded another hostage in a church in northern France on Tuesday before being shot dead by French police. The attack took place during morning mass at the Saint-Etienne parish church, south of Rouen in Normandy. Five people were initially taken hostage." The case has been referred to anti-terrorism officials in Paris.
6PM VOTE
Roll Call Sets the Stage for More Drama
1 hours ago
THE LATEST
"Sometimes, unity is procedural. Mr. Sanders's delegates will get the chance to back him in a roll-call vote from the convention floor on Tuesday, a largely symbolic gesture intended to recognize the breadth of Mr. Sanders's support as the former rival campaigns negotiate an awkward peace." Around 6 p.m., they'll begin calling the states to vote. Sanders won't be in a generous mood—at least at the beginning. Last night from the stage, he said, "I look forward to your votes during the roll call tomorrow night." Indeed, in 2008, Clinton herself insisted on a roll call, before halting it "midway through, asking that Mr. Obama be approved by acclamation."
"CLINTON MUST BECOME THE NEXT PRESIDENT"
Bernie Sanders Seeks to Unite the Party
11 hours ago
THE DETAILS
Instead of his usual stump speech, Bernie Sanders tonight threw his support behind Hillary Clinton, providing a clear contrast between Clinton and GOP nominee Donald Trump on the many issues he used to discuss in his campaign stump speeches. Sanders spoke glowingly about the presumptive Democratic nominee, lauding her work as first lady and as a strong advocate for women and the poor. "We need leadership in this country which will improve the lives of working families, the children, the elderly, the sick and the poor," he said. "Hillary Clinton will make a great president, and I am proud to stand with her tonight."
"MUST NEVER BE PRESIDENT"
Elizabeth Warren Goes After Donald Trump
11 hours ago
THE DETAILS
In a stark contrast from Michelle Obama's uplifting speech, Massachusetts Senator Elizabeth Warren spoke about the rigged system plaguing Americans before launching into a full-throated rebuke of GOP nominee Donald Trump. Trump is "a man who has never sacrificed anything for anyone," she claimed, before saying he "must never be president of the United States." She called him divisive and selfish, and said the American people won't accept his "hate-filled America." In addition to Trump, Warren went after the Republican Party as a whole. "To Republicans in Congress who said no, this November the American people are coming for you," she said.