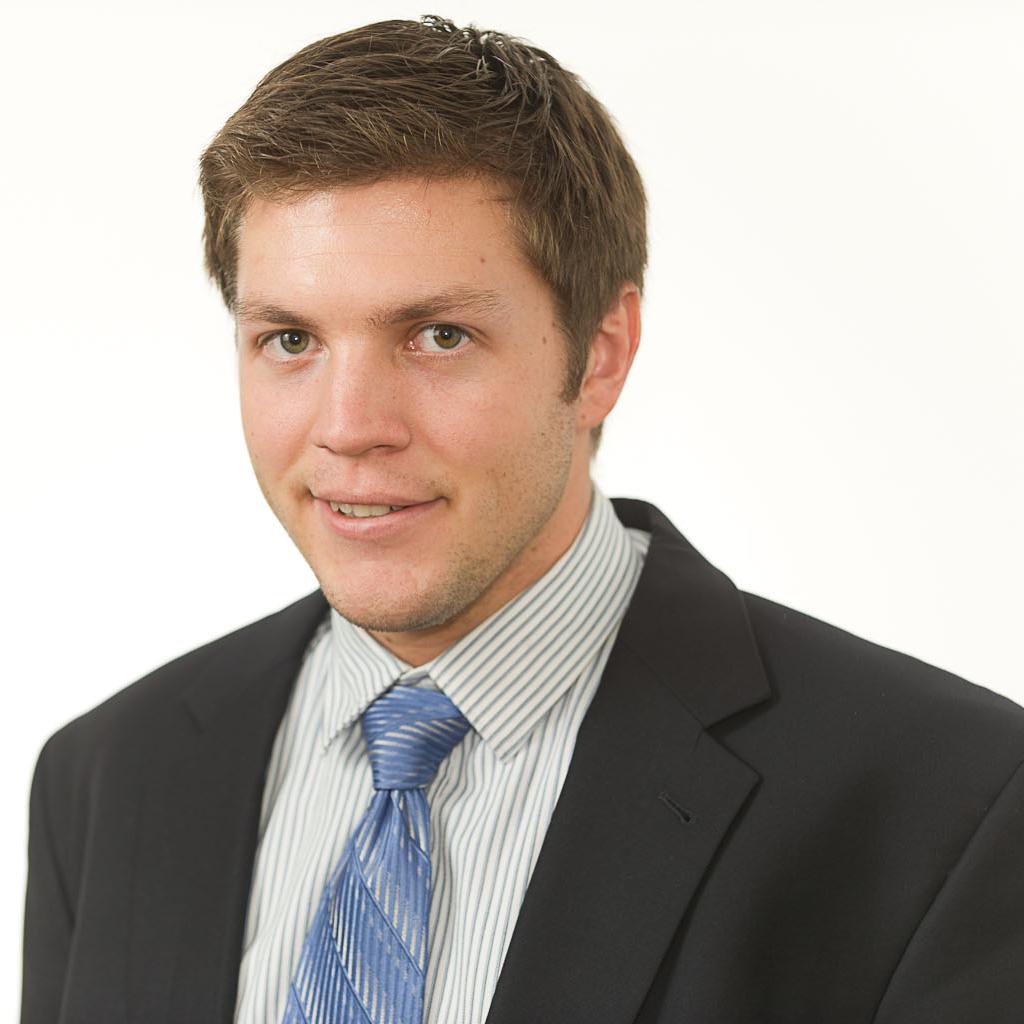 NASA is try­ing to turn U.S. ten­sions with Rus­sia in­to a proxy war with Con­gress over the agency's budget.
Last week, NASA an­nounced it was cut­ting off most com­mu­nic­a­tion with Rus­sia's Ro­scos­mos agency be­cause of Pres­id­ent Vladi­mir Putin's in­cur­sion in­to Crimea. But after a curs­ory men­tion of the crisis in Ukraine, the space agency spent nearly a dozen lines blam­ing Con­gress for NASA's in­ab­il­ity to put its own as­tro­nauts in­to or­bit.
"NASA is laser-fo­cused on a plan to re­turn hu­man space­flight launches to Amer­ic­an soil, and end our re­li­ance on Rus­sia to get in­to space," the re­lease said. "This has been a top pri­or­ity of the Obama ad­min­is­tra­tion's for the past five years, and, had our plan been fully fun­ded, we would have re­turned Amer­ic­an hu­man space­flight launches … back to the United States next year."
On Tues­day, NASA Ad­min­is­trat­or Charles Bolden told the House Ap­pro­pri­ations Com­mit­tee that se­cur­ing some $850 mil­lion for com­mer­cial space­flight part­ner­ships is his "No. 1 ob­ject­ive" for the up­com­ing budget. And last month, he told an­oth­er House pan­el: "The choice here is between fully fund­ing the re­quest to bring space launches back to Amer­ic­an soil or con­tinu­ing to send mil­lions to the Rus­si­ans. It's that simple. The Obama ad­min­is­tra­tion chooses to in­vest in Amer­ica — and we are hope­ful that Con­gress will do the same."
The United States has lacked the abil­ity to launch its own as­tro­nauts since the space-shuttle pro­gram shut down in 2011. Cur­rently, NASA pays Rus­sia about $70 mil­lion for each as­tro­naut it fer­ries to the In­ter­na­tion­al Space Sta­tion. 
Des­pite NASA's an­nounce­ment, that agree­ment will con­tin­ue for at least three more years, as the agency tries to get com­mer­cial part­ners in the U.S. ready to take on the space-taxi role. The ori­gin­al goal was to launch as­tro­nauts from the U.S. by 2015, but Bolden blamed budget cuts for push­ing back that timeline. Fu­ture cuts, he warned, could add years of ad­di­tion­al delays. The latest con­tract is ex­pec­ted to award Rus­sia nearly half a bil­lion dol­lars to launch six as­tro­nauts in 2016 and 2017.
While NASA as­serts that un­der­fund­ing has left it vul­ner­able to Mo­scow's whims, some ex­perts say the agency's rhet­or­ic over­states Rus­sia's abil­ity to harm the U.S. space pro­gram — and that the ar­gu­ment will fail to loosen con­gres­sion­al purse strings.
The is­sue, ex­perts say, is that Rus­sia can't pun­ish NASA without crip­pling its own space pro­gram. For that same reas­on, they say, NASA's ces­sa­tion of com­mu­nic­a­tions with Ro­scos­mos isn't a ser­i­ous sanc­tion.
Jim Oberg, a former NASA of­fi­cial who stud­ied Rus­si­an space pro­grams for the agency, says it's mis­guided to sug­gest the U.S. is at Rus­sia's mercy un­til NASA can launch its own as­tro­nauts. Rus­sia's lag­ging in­dustry, he says, re­lies on space­craft com­pon­ents from over­seas.
Bolden, NASA's chief, ad­mit­ted as much Tues­day when pressed on what NASA plans to do if the re­la­tion­ship with Rus­sia breaks down com­pletely. The plan, he said, is to make sure it doesn't. He ex­pressed con­fid­ence that Rus­sia knows that its space in­dustry is too in­ter­twined with ours to do any­thing drastic. "If they want to con­tin­ue to op­er­ate in low-Earth or­bit, they've got to stay in the part­ner­ship," he said. "They know that as much as we do."
Un­der­scor­ing the gap between rhet­or­ic and real­ity, the earth­bound war of words between NASA and Ro­scos­mos — and the de­cision to cut off some areas of com­mu­nic­a­tion — has done ex­actly noth­ing to change the two coun­tries' joint op­er­a­tions at the In­ter­na­tion­al Space Sta­tion.
Re­gard­less of the Rus­si­an real­ity, Re­pub­lic­ans don't share NASA's sense of budget­ary ur­gency. Rep. Frank Wolf, who chairs the House Ap­pro­pri­ations Com­merce, Justice, Sci­ence, and Re­lated Agen­cies Sub­com­mit­tee, told Bolden in a heated ex­change Tues­day that space­flight fund­ing has been more than ad­equate. "We have pro­tec­ted this pro­gram," he said, cit­ing oth­er in­stances where NASA has over­run its budget.
"Our num­bers don't jibe," Bolden re­spon­ded. "Con­gress has provided about $2 bil­lion for com­mer­cial crew. We have re­ques­ted $3 bil­lion over that peri­od of time."
Those House Re­pub­lic­ans who agreed that the situ­ation in Rus­sia could present a threat to NASA blamed the ad­min­is­tra­tion's sanc­tions — say­ing they could lead the Rus­si­ans to re­tali­ate — rather than their own budget de­cisions.
Bolden's budget re­quest is not without con­gres­sion­al sup­port­ers, in­clud­ing Sen. Bill Nel­son, a Flor­ida Demo­crat who is a former as­tro­naut and a strong NASA ally. "This is why the de­vel­op­ment of Amer­ic­an com­mer­cial space­flight is so vi­tal," he said. "We've got to prop­erly fund and sup­port com­mer­cial space­flight so we can keep our space pro­gram alive and well, no mat­ter what hap­pens with Rus­sia."
What We're Following See More »
BACKING OUT ON BERNIE
Trump Won't Debate Sanders After All
2 days ago
THE LATEST
Trump, in a statement: "Based on the fact that the Democratic nominating process is totally rigged and Crooked Hillary Clinton and Deborah Wasserman Schultz will not allow Bernie Sanders to win, and now that I am the presumptive Republican nominee, it seems inappropriate that I would debate the second place finisher. ... I will wait to debate the first place finisher in the Democratic Party, probably Crooked Hillary Clinton, or whoever it may be."
AKNOWLEDGING THE INEVITABLE
UAW: Time to Unite Behind Hillary
3 days ago
THE DETAILS
"It's about time for unity," said UAW President Dennis Williams. "We're endorsing Hillary Clinton. She's gotten 3 million more votes than Bernie, a million more votes than Donald Trump. She's our nominee." He called Sanders "a great friend of the UAW" while saying Trump "does not support the economic security of UAW families." Some 28 percent of UAW members indicated their support for Trump in an internal survey.
AP KEEPING COUNT
Trump Clinches Enough Delegates for the Nomination
3 days ago
THE LATEST
"Donald Trump on Thursday reached the number of delegates needed to clinch the Republican nomination for president, completing an unlikely rise that has upended the political landscape and sets the stage for a bitter fall campaign. Trump was put over the top in the Associated Press delegate count by a small number of the party's unbound delegates who told the AP they would support him at the convention."
TRUMP FLOATED IDEA ON JIMMY KIMMEL'S SHOW
Trump/Sanders Debate Before California Primary?
3 days ago
CAMPAIGNS INJECTED NEW AD MONEY
California: It's Not Over Yet
3 days ago
THE LATEST
"Clinton and Bernie Sanders "are now devoting additional money to television advertising. A day after Sanders announced a new ad buy of less than $2 million in the state, Clinton announced her own television campaign. Ads featuring actor Morgan Freeman as well as labor leader and civil rights activist Dolores Huerta will air beginning on Fridayin Fresno, Sacramento, and Los Angeles media markets. Some ads will also target Latino voters and Asian American voters. The total value of the buy is about six figures according to the Clinton campaign." Meanwhile, a new poll shows Sanders within the margin of error, trailing Clinton 44%-46%.