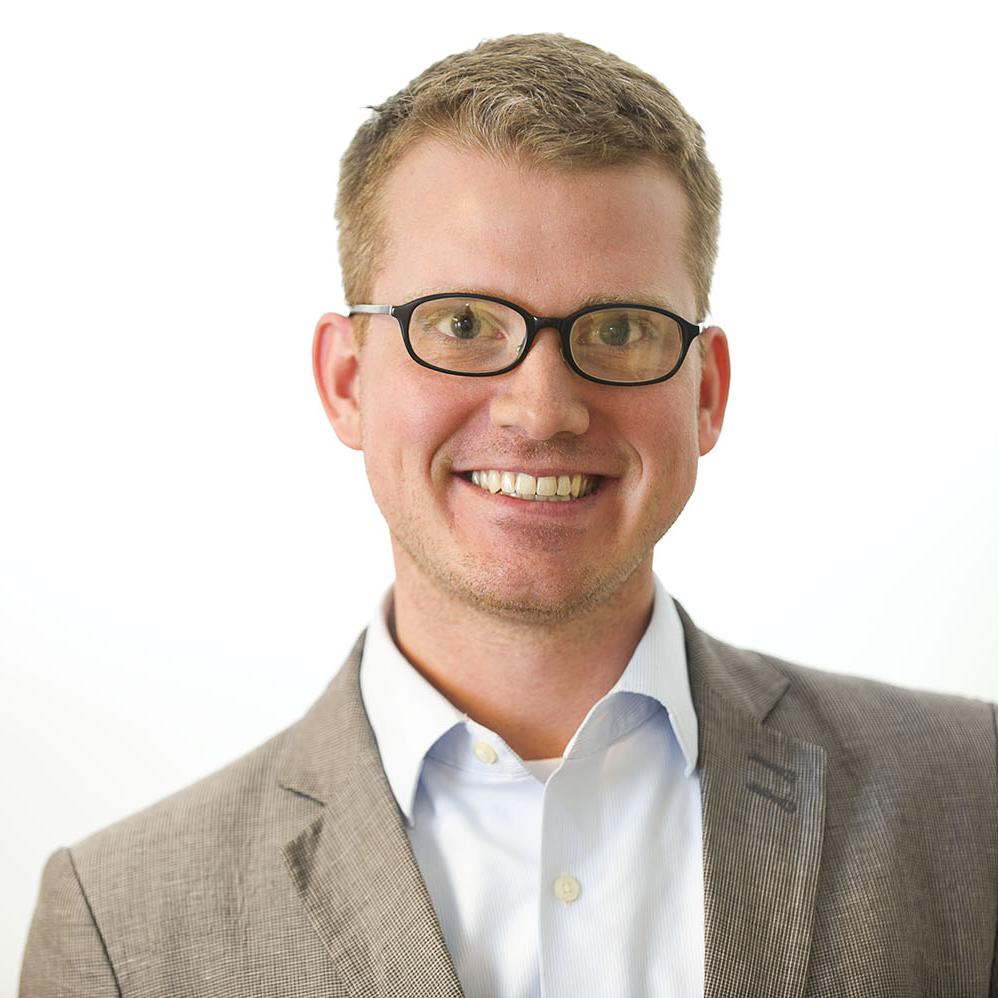 Now that Obama­care's first en­roll­ment win­dow has closed, we know ap­prox­im­ately how many people (at least 7.1 mil­lion) picked an in­sur­ance plan through the law's new ex­changes. But one thing we still don't know is wheth­er big premi­um hikes are loom­ing in 2015. The an­swer to that ques­tion — which we won't be­gin to learn un­til this sum­mer — could go a long way to­ward de­term­in­ing wheth­er Obama­care is suc­cess­ful, not to men­tion in­flu­en­cing the out­come of Novem­ber's elec­tion. Large spikes, after all, could hand Re­pub­lic­ans a new anti-Obama­care talk­ing point, in the wake of their pre­dic­tions about low over­all en­roll­ment largely fall­ing flat.
So how will next year's premi­ums be de­cided? One factor will be the fi­nal demo­graph­ic break­down of those who en­rolled in the ex­changes — how many are young and (pre­sum­ably) healthy; how many are older and (pre­sum­ably) more ex­pens­ive to cov­er.
At the end of Feb­ru­ary, young adults con­sti­tuted about 25 per­cent of all sign-ups. That share could eas­ily rise once we see the fi­nal tally — young people were al­ways ex­pec­ted to sign up at the last minute. Even so, the law's crit­ics have noted re­peatedly that it's un­likely the mix of young adults will reach the ad­min­is­tra­tion's ini­tial tar­get of roughly 40 per­cent.
That said, the size of next year's premi­um in­creases de­pends not on what the ad­min­is­tra­tion pre­dicted, but on what in­sur­ance com­pan­ies pre­dicted. "What really mat­ters is what's hap­pen­ing on the ground versus what in­surers ex­pec­ted to hap­pen," says Larry Levitt, seni­or vice pres­id­ent at the Kais­er Fam­ily Found­a­tion. "That's be­cause in­surers built in some pad­ding, and that pad­ding made premi­ums high­er than they would have been if they had ex­pec­ted a bal­anced risk pool."
In­surers set their premi­ums for 2014 based on whom they thought would en­roll. If their as­sump­tions were pess­im­ist­ic, that pess­im­ism is already baked in­to the plan's rates. And there are clear signs that in­surers made much safer bets than the White House did about the mix of young en­rollees.
In­deed, some health care wonks say the White House's goal for the per­cent­age of young adults in the risk pool was com­pletely un­real­ist­ic. "Forty per­cent was a ri­dicu­lous ex­pect­a­tion," says Car­oline Pear­son, vice pres­id­ent at con­sult­ing firm Avalere Health. "I don't think any in­surer in the coun­try priced for that."
The as­sump­tion among ana­lysts is that the White House got to this num­ber by look­ing at the demo­graph­ics of the over­all un­in­sured pop­u­la­tion. Young adults make up 40 per­cent of all un­in­sured Amer­ic­ans — so, the think­ing ap­par­ently went, they'll be 40 per­cent of the newly in­sured un­der Obama­care. But the law provides oth­er op­tions ex­clus­ive to young people (such as stay­ing on their par­ents' plans), and many young adults de­cide they can safely skip the ex­pense of health in­sur­ance (hence the term "young in­vin­cibles").
All of which ex­plains why in­surers seem to have as­sumed lower turnout by young adults than the White House hoped for. But there's an­oth­er factor driv­ing health care premi­ums as well. A seni­or ex­ec­ut­ive from Well­Point — the in­surer with the biggest pres­ence in Obama­care's ex­changes — re­portedly told in­vestors re­cently that the mix of young adults "came in right where we ex­pec­ted it to be," yet he also raised some eye­brows by say­ing premi­ums would nev­er­the­less in­crease by double di­gits in some mar­kets. The likely cul­prit, health care ana­lysts say, is un­der­ly­ing med­ic­al costs.
In­sur­ance premi­ums re­flect what's known as "med­ic­al trend" — a met­ric that com­bines the growth in the cost of health care ser­vices with the rate at which people use those ser­vices. Health care spend­ing has been grow­ing at re­cord lows for the past few years, and while the White House has claimed that Obama­care de­serves at least some of the cred­it, the broad­er eco­nom­ic cli­mate is also a big part of the reas­on. The Kais­er Fam­ily Found­a­tion has found that health care spend­ing rises and falls with the eco­nomy, but lags a few years be­hind. That means the eco­nom­ic re­cov­ery might be about to show up in health care — and make premi­ums more ex­pens­ive.
"Based on our mod­el, right about now is when you'd ex­pect the im­prove­ments in the eco­nomy to start put­ting pres­sure on health care costs," Levitt ex­plains. He says med­ic­al trend will prob­ably pick up by 5 per­cent or 6 per­cent next year. 
On top of that, one of the health care law's safety-net pro­grams for in­surers be­gins to scale down next year. The law pumped $10 bil­lion in re­in­sur­ance pay­ments in­to the mar­ket this year, to help off­set the risk in­surers shouldered by en­ter­ing a new and un­known mar­ket. Those pay­ments scale down to $6 bil­lion in 2015. Ac­cord­ing to Levitt, that could add an­oth­er 3 or 4 per­cent­age points to premi­ums, on top of med­ic­al costs. "You could get pretty close to 10 per­cent just by those two factors alone," he says.
Of course, in mar­kets with a lot of com­pet­i­tion, in­surers will have an in­cent­ive to keep their premi­ums low to at­tract as many cus­tom­ers as pos­sible. And Levitt says the demo­graph­ics of Obama­care's en­rollees — the factor that crit­ics say will cause premi­ums to rise — could ac­tu­ally help keep next year's costs in check. "If I were an in­surer, I would as­sume that it would get bet­ter. As en­roll­ment grows, you're more likely to get more young­er and health­i­er people," he says. "It's hard to ima­gine the risk pool could pos­sibly get worse in the fu­ture." But giv­en the oth­er factors in play, that cer­tainly doesn't rule out spikes in premi­ums.
What We're Following See More »
PHOTO OP
Clinton Shows Up on Stage to Close Obama's Speech
6 hours ago
THE LATEST
Just after President Obama finished his address to the DNC, Hillary Clinton walked out on stage to join him, so the better could share a few embraces, wave to the crowd—and let the cameras capture all the unity for posterity.
'DON'T BOO. VOTE.'
Obama: Country Is Stronger Than Eight Years Ago
7 hours ago
THE LATEST
In a speech that began a bit like a State of the Union address, President Obama said the "country is stronger and more prosperous than it was" when he took office eight years ago. He then talked of battling Hillary Clinton for the nomination in 2008, and discovering her "unbelievable work ethic," before saying that no one—"not me, not Bill"—has ever been more qualified to be president. When his first mention of Donald Trump drew boos, he quickly admonished the crowd: "Don't boo. Vote." He then added that Trump is "not really a plans guy. Not really a facts guy, either."
'HILLARY CLINTON HAS A PASSION'
Kaine Sticks Mostly to the Autobiography
7 hours ago
THE LATEST
Tim Kaine introduced himself to the nation tonight, devoting roughly the first half of his speech to his own story (peppered with a little of his fluent Spanish) before pivoting to Hillary Clinton—and her opponent. "Hillary Clinton has a passion for children and families," he said. "Donald Trump has a passion, too: himself." His most personal line came after noting that his son Nat just deployed with his Marine battalion. "I trust Hillary Clinton with our son's life," he said.
TRUMP IS A 'CON'
Bloomberg: Neither Party Has a Monopoly on Good Ideas
8 hours ago
THE LATEST
Michael Bloomberg said he wasn't appearing to endorse any party or agenda. He was merely there to support Hillary Clinton. "I don't believe that either party has a monopoly on good ideas or strong leadership," he said, before enumerating how he disagreed with both the GOP and his audience in Philadelphia. "Too many Republicans wrongly blame immigrants for our problems, and they stand in the way of action on climate change and gun violence," he said. "Meanwhile, many Democrats wrongly blame the private sector for our problems, and they stand in the way of action on education reform and deficit reduction." Calling Donald Trump a "dangerous demagogue," he said, "I'm a New Yorker, and a know a con when I see one."
TRUMP'S 'CYNICISM IS UNBOUNDED'
Biden: Obama 'One of the Finest Presidents'
9 hours ago
THE LATEST
Vice President Biden tonight called President Obama "one of the finest presidents we have ever had" before launching into a passionate defense of Hillary Clinton. "Everybody knows she's smart. Everybody knows she's tough. But I know what she's passionate about," he said. "There's only one person in this race who will help you. ... It's not just who she is; it's her life story." But he paused to train some fire on her opponent "That's not Donald Trump's story," he said. "His cynicism is unbounded. ... No major party nominee in the history of this country has ever known less."