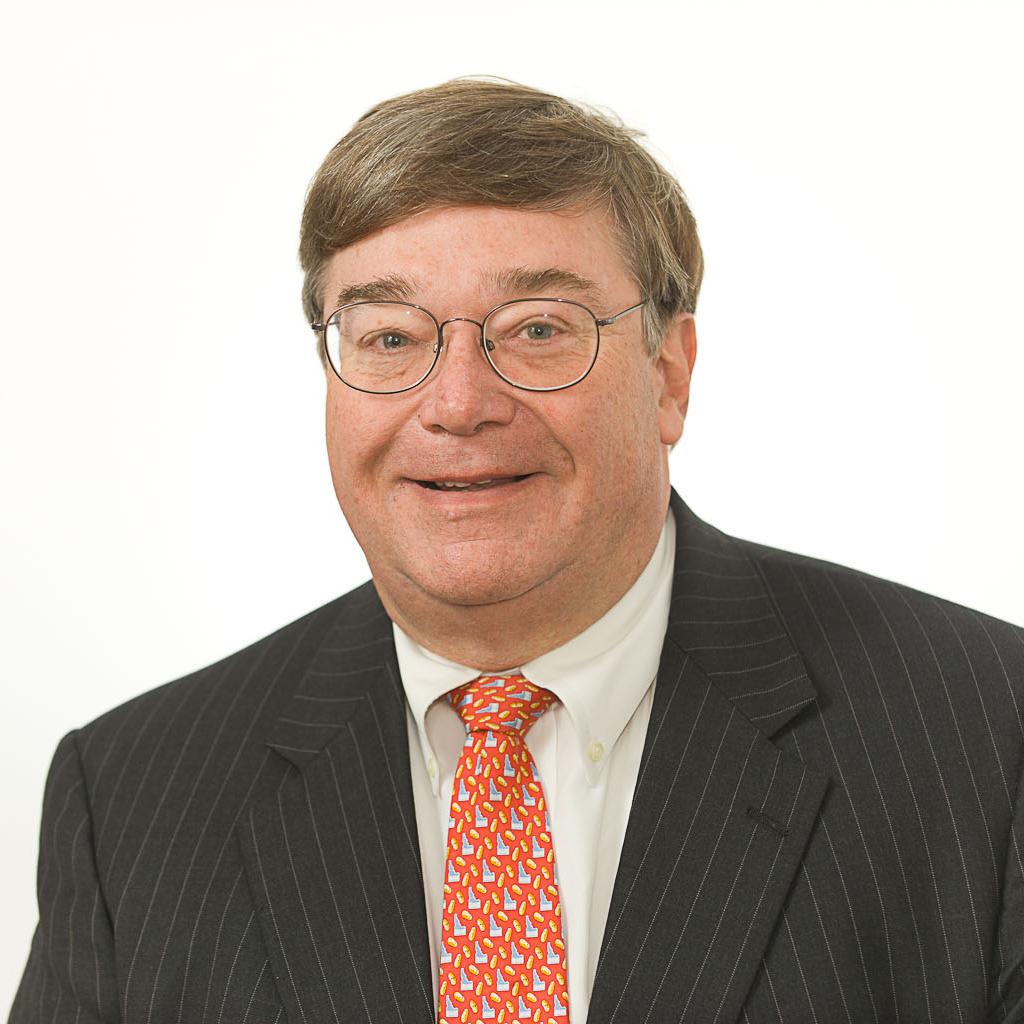 It's hard to re­mem­ber a pres­id­en­tial con­test re­ceiv­ing this much at­ten­tion so long be­fore the elec­tion cycle even began. We have the burbling ques­tion of wheth­er Hil­lary Clin­ton will run, not to men­tion a look at the former sec­ret­ary of State and her closest circle of ad­visers and sup­port­ers in a New York Times Magazine cov­er story; we've seen the drama around New Jer­sey Gov. Chris Christie and the George Wash­ing­ton Bridge scan­dal dom­in­ate the news for a couple of weeks; spec­u­la­tion abounds about wheth­er Jeb Bush might make a bid; and Ted Cruz, Rand Paul, and Marco Ru­bio have all at­trac­ted con­sid­er­able at­ten­tion over the past year. It's an un­pre­ced­en­ted fo­cus on a race that has been go­ing on for a while already and won't even really heat up for an­oth­er year.
Part of this comes from Re­pub­lic­ans. Badly dis­ap­poin­ted by 2012, when they blew a very win­nable pres­id­en­tial race and lost — rather than gained — three Sen­ate seats, com­ing up far short of a hoped-for Sen­ate ma­jor­ity, Re­pub­lic­ans have already moved on. For Demo­crats, who are in­creas­ingly pess­im­ist­ic about win­ning a House ma­jor­ity this dec­ade and are alarmed about the status of their Sen­ate ma­jor­ity, which is tee­ter­ing on a knife's edge, think­ing about 2016 is a wel­comed dis­trac­tion from cur­rent prob­lems.
It's also true that as far as Demo­crats are con­cerned, dreams of the Obama pres­id­ency be­ing a second Cam­elot were dashed long ago. On Cap­it­ol Hill, few Demo­crats love, fear, or even re­spect their pres­id­ent. They no longer have any emo­tion­al bond or com­mit­ment to him, and they have be­gun to move on as well, think­ing about bet­ter days ahead.
When Obama hits a high note, such as dur­ing his trib­ute to Army Sgt. 1st Class Cory Rems­burg and oth­er badly wounded war­ri­ors from Afgh­anistan and Ir­aq, his elo­quence is un­matched, and his words in­spir­ing. The sub­stance of his speeches, though, is of­ten just thin gruel and wish­ful think­ing. Sure, Obama can rise to the ora­tor­ic­al prowess of Ron­ald Re­agan or Bill Clin­ton. But when it comes to de­liv­er­ing the goods, with any­thing short of 59 or 60 Sen­ate seats and the huge ma­jor­it­ies his party had in the House back in 2009 and 2010, this ad­min­is­tra­tion has de­livered very little, and that's what leaves so many Demo­crats shak­ing their heads.
The in­im­it­able and in­dis­pens­able Mike Al­len wrote in his SOTU morn­ing-after Politico Play­book,"Things are start­ing to work. We have a budget, we have a farm bill, there won't be a white-knuckle debt-lim­it stare-down. Both sides are at least flirt­ing with im­mig­ra­tion com­prom­ise. Both Obama and House Re­pub­lic­an Con­fer­ence Chair Cathy Mc­Mor­ris Rodgers gave up­beat speeches in hopes of keep­ing this mo­mentum go­ing. This is no grand bar­gain. But it's no longer grand dys­func­tion."
Al­len is ac­cur­ate on all of this, but if you look at the pro­gress on the sub­stant­ive mat­ters he men­tioned, Obama's role is tan­gen­tial at best. I doubt that the White House can pro­duce a pic­ture of Obama, in his shirtsleeves, ac­tu­ally ham­mer­ing out a deal on the farm bill.
The truth is, Con­gress has de­veloped cop­ing mech­an­isms that al­low mem­bers to move mod­estly, with min­im­al, if any, pres­id­en­tial in­volve­ment. Sim­il­arly, the White House has signaled its in­ten­tion to do what it can through ex­ec­ut­ive or­ders and oth­er ac­tions that don't re­quire con­gres­sion­al ap­prov­al. In oth­er words, each end of Pennsylvania Av­en­ue has learned how to work around the oth­er, giv­en their in­ab­il­ity to work with one an­oth­er.
The end res­ult is that Wash­ing­ton has be­gun to kind of work, through moves that can be made with min­im­al cross-branch or cross-aisle en­gage­ment. If the act­ive in­volve­ment and close co­oper­a­tion of Sen­ate Ma­jor­ity Lead­er Harry Re­id and Minor­ity Lead­er Mitch Mc­Con­nell were needed for everything, the gov­ern­ment wouldn't even be able to open its doors most days.
See­ing as how the present is so dis­cour­aging, it's little won­der that, to the ex­tent pos­sible, many have moved on and star­ted think­ing about the fu­ture. All we need is Scar­lett O'Hara say­ing, "To­mor­row is an­oth­er day." (Note to the young: That's a Gone With the Wind ref­er­ence.)
What We're Following See More »
LEGACY PLAY
Sanders and Clinton Spar Over … President Obama
3 hours ago
WHY WE CARE
President Obama became a surprise topic of contention toward the end of the Democratic debate, as Hillary Clinton reminded viewers that Sanders had challenged the progressive bona fides of President Obama in 2011 and suggested that someone might challenge him from the left. "The kind of criticism that we've heard from Senator Sanders about our president I expect from Republicans, I do not expect from someone running for the Democratic nomination to succeed President Obama," she said. "Madame Secretary, that is a low blow," replied Sanders, before getting in another dig during his closing statement: "One of us ran against Barack Obama. I was not that candidate."
THE 1%
Sanders's Appeals to Minorities Still Filtered Through Wall Street Talk
4 hours ago
WHY WE CARE
It's all about the 1% and Wall Street versus everyone else for Bernie Sanders—even when he's talking about race relations. Like Hillary Clinton, he needs to appeal to African-American and Hispanic voters in coming states, but he insists on doing so through his lens of class warfare. When he got a question from the moderators about the plight of black America, he noted that during the great recession, African Americans "lost half their wealth," and "instead of tax breaks for billionaires," a Sanders presidency would deliver jobs for kids. On the very next question, he downplayed the role of race in inequality, saying, "It's a racial issue, but it's also a general economic issue."
DIRECT APPEAL TO MINORITIES, WOMEN
Clinton Already Pivoting Her Messaging
5 hours ago
WHY WE CARE
It's been said in just about every news story since New Hampshire: the primaries are headed to states where Hillary Clinton will do well among minority voters. Leaving nothing to chance, she underscored that point in her opening statement in the Milwaukee debate tonight, saying more needs to be done to help "African Americans who face discrimination in the job market" and immigrant families. She also made an explicit reference to "equal pay for women's work." Those boxes she's checking are no coincidence: if she wins women, blacks and Hispanics, she wins the nomination.
WEEKEND DATA DUMP
State to Release 550 More Clinton Emails on Saturday
13 hours ago
THE LATEST
Under pressure from a judge, the State Department will release about 550 of Hillary Clinton's emails—"roughly 14 percent of the 3,700 remaining Clinton emails—on Saturday, in the middle of the Presidents Day holiday weekend." All of the emails were supposed to have been released last month. Related: State subpoenaed the Clinton Foundation last year, which brings the total number of current Clinton investigations to four, says the Daily Caller.