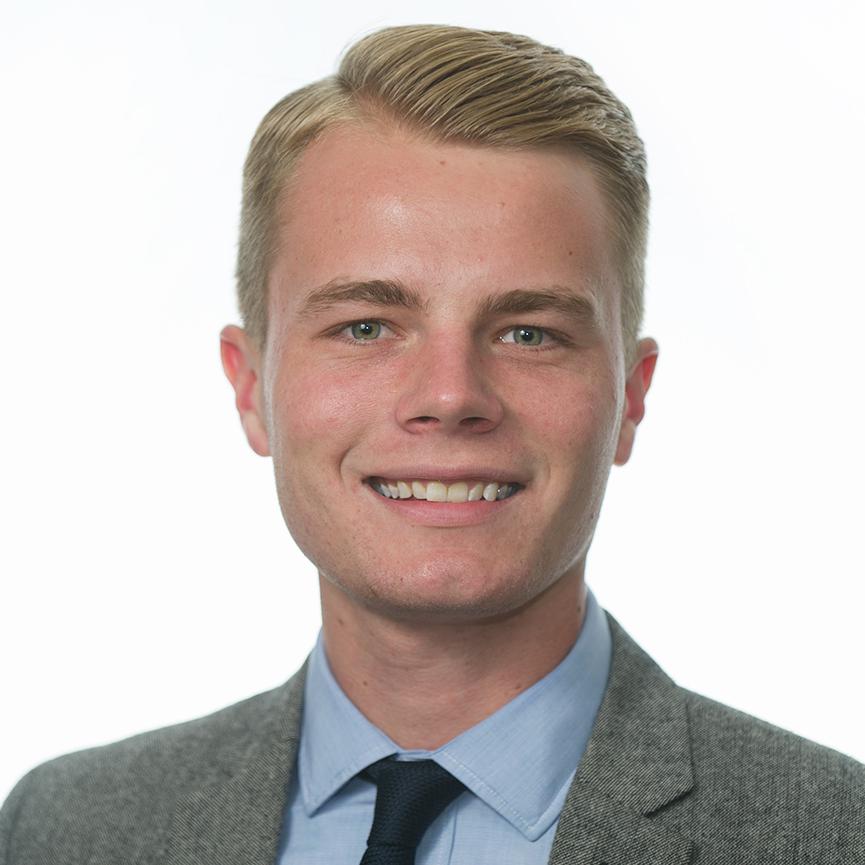 An­oth­er Tues­day, an­oth­er round of primar­ies.
Voters in eight states will head to the polls on June 3 to cast their primary bal­lots in a bevy of races for Sen­ate, House, and gov­ernor. Here are the eight most im­port­ant races to keep an eye on:
MIS­SIS­SIPPI SEN­ATE
The tea party hasn't had any luck in its quest to knock off Re­pub­lic­an sen­at­ors this cycle, but its best chance will come Tues­day in Mis­sis­sippi, where state Sen. Chris McDaniel is chal­len­ging six-term Sen. Thad Co­chran. Con­ser­vat­ive groups such as the Club for Growth and the Sen­ate Con­ser­vat­ives Fund have gone all-in for McDaniel, while the U.S. Cham­ber of Com­merce and the Mis­sis­sippi Con­ser­vat­ives have rushed to Co­chran's de­fense. Out­side groups have spent more on this primary — close to $8 mil­lion — than any oth­er so far in 2014. In re­cent weeks, the race has been en­gulfed by a scan­dal in­volving a loc­al polit­ic­al blog­ger who faces felony charges for tak­ing pho­tos of Co­chran's bedrid­den wife in her nurs­ing home. Co­chran's team has at­temp­ted to pin the con­tro­versy on McDaniel, whose cam­paign denies any in­volve­ment, but it is un­clear if voters will do the same.
IOWA SEN­ATE
Un­like in Mis­sis­sippi, there's no dis­agree­ment between the dif­fer­ent fac­tions of the GOP in the Hawkeye State's Sen­ate primary. Groups aligned with both sides have ral­lied be­hind state Sen. Joni Ernst as she seeks to clear the 35 per­cent threshold ne­ces­sary to win the nom­in­a­tion out­right in­stead of go­ing to a con­ven­tion. The cham­ber, the Sen­ate Con­ser­vat­ives Fund, and Flor­ida Sen. Marco Ru­bio's PAC have all run ads on her be­half. Mitt Rom­ney ap­peared in one of the cham­ber's spots and stumped for Ernst in Iowa. But Ernst first broke through after launch­ing a TV ad where she talked about cas­trat­ing hogs on her fam­ily's farm. Re­cent polls show Ernst pulling away from self-fund­ing busi­ness­man Mark Jac­obs, des­pite his sig­ni­fic­ant cash ad­vant­age, in the race for the right to take on Demo­crat­ic Rep. Bruce Bra­ley in the fall. A strong Re­pub­lic­an chal­lenge for this seat would make Demo­crats' task of hold­ing the Sen­ate much tough­er in five months.
CALI­FOR­NIA GOV­ERNOR
Even though they aren't likely to pre­vent Demo­crat­ic Gov. Jerry Brown from win­ning a fourth term, Re­pub­lic­ans will be pay­ing close at­ten­tion the res­ults of Cali­for­nia's non­par­tis­an, top-two primary. Re­pub­lic­ans worry that Tim Don­nelly, an out­spoken mem­ber of the state As­sembly, could have a neg­at­ive ef­fect on down-bal­lot races where the GOP is more com­pet­it­ive if he ad­vances to the gen­er­al elec­tion. Don­nelly has held the ad­vant­age in polls over a bet­ter-fun­ded Re­pub­lic­an, Neel Kashkari, but the former Treas­ury De­part­ment of­fi­cial closed that gap thanks in part to spend­ing $2 mil­lion of his own cash on the cam­paign. Rom­ney, former Flor­ida Gov. Jeb Bush, and former Sec­ret­ary of State Con­doleezza Rice are pulling for Kashkari.
NEW JER­SEY'S 3RD CON­GRES­SION­AL DIS­TRICT
Both parties see the race for the New Jer­sey seat left open by Re­pub­lic­an Rep. Jon Run­yan as one of the most com­pet­it­ive of the cycle. House Demo­crats have already backed law­yer Aimee Bel­gard, while two can­did­ates on the Re­pub­lic­an side have fought a nasty race. Ran­dolph Town­ship May­or Tom Ma­cAr­thur is the fa­vor­ite to win the GOP nom­in­a­tion after seed­ing his cam­paign with $2 mil­lion and earn­ing the coveted en­dorse­ments of New Jer­sey's power­ful county parties. Tea-party fa­vor­ite Steve Loneg­an, the 2013 Sen­ate nom­in­ee, star­ted the race bet­ter known but couldn't keep up with Ma­cAr­thur's spend­ing — to the de­light of the Re­pub­lic­ans who wor­ried that the out­spoken Loneg­an would be a li­ab­il­ity in a bell­weth­er dis­trict in Novem­ber.
CALI­FOR­NIA'S 7TH CON­GRES­SION­AL DIS­TRICT
On the House side in the Golden State, Re­pub­lic­an former Rep. Doug Ose is at­tempt­ing a comeback bid in the battle­ground 7th Con­gres­sion­al Dis­trict, cur­rently rep­res­en­ted by Demo­crat­ic Rep. Ami Be­ra. Ose's main obstacle in the jungle primary is Ig­or Birman, a tea-party darling en­dorsed by both Rand and Ron Paul. The House Ma­jor­ity PAC, a Demo­crat­ic su­per PAC, has at­tacked Ose with TV ads and mail­ers in hopes of pre­vent­ing him from ad­van­cing.
CALI­FOR­NIA'S 31ST CON­GRES­SION­AL DIS­TRICT
Demo­crats are try­ing to avoid a 2012 re­peat in the 31st dis­trict, a Demo­crat­ic-lean­ing seat where sev­er­al can­did­ates sur­pris­ingly split the lib­er­al vote and let two Re­pub­lic­ans sneak in­to the gen­er­al elec­tion. The Demo­crat­ic Con­gres­sion­al Cam­paign Com­mit­tee and the League of Con­ser­va­tion Voters is sup­port­ing Red­lands May­or Pete Aguilar, while EMILY's List is back­ing law­yer Eloise Gomez Reyes. Then there's former Demo­crat­ic Rep. Joe Baca, who is well-known from his time in elec­ted of­fice; he is be­ne­fit­ing from spend­ing by a se­cret­ive su­per PAC that hasn't filed re­quired dis­clos­ures with the FEC, which has some Demo­crats wor­ried about an­oth­er split vote. Re­tired Navy of­ficer Paul Chabot, a Re­pub­lic­an, ap­pears most likely to emerge from the primary, but former Miller aide Lesli Gooch could sneak by if there is enough di­vi­sion among the Demo­crat­ic can­did­ates — which is why the DCCC at­tacked her with mail­ers re­cently.
CALI­FOR­NIA'S 33RD CON­GRES­SION­AL DIS­TRICT
Long­time Demo­crat­ic Rep. Henry Wax­man's dis­trict is a safe Demo­crat­ic seat, but that doesn't mean the fight to take it over after his re­tire­ment isn't fierce. A total of 18 can­did­ates to enter the 33rd Con­gres­sion­al Dis­trict race, in­clud­ing a pair of ex­per­i­enced loc­al Demo­crats, state Sen. Ted Lieu and former Los Angeles City Con­trol­ler Wendy Greuel; in­de­pend­ent Mari­anne Wil­li­am­son, the fun­drais­ing lead­er after put­ting in nearly $400,000 of her own money; and Demo­crat­ic ra­dio host Matt Miller, among oth­ers. The race in the Los Angeles County-based dis­trict has at­trac­ted celebrit­ies such as Eva Lon­gor­ia, Katy Perry, and Kim Kar­dashi­an, who all sup­port Wil­li­am­son.
IOWA'S 3RD CON­GRES­SION­AL DIS­TRICT
While Demo­crats have already se­lec­ted former state Sen. Staci Ap­pel to run for this evenly di­vided, GOP-held seat, the crowded Re­pub­lic­an primary in Iowa's 3rd Con­gres­sion­al Dis­trict seems destined to be in­con­clus­ive. (If no one wins 35 per­cent of the vote, there will be a nom­in­a­tion con­ven­tion in­stead, and such gath­er­ings are of­ten un­pre­dict­able.) Former con­gres­sion­al aide Dav­id Young and civil en­gin­eer Robert Cramer have raised the most cash after dip­ping in­to their per­son­al cof­fers, but re­peat can­did­ate Brad Za­un is the best known, thanks to his pre­vi­ous cam­paigns and le­gis­lat­ive ser­vice. The Sen­ate Con­ser­vat­ives Fund, Freedom­Works and former Pennsylvania Sen. Rick San­tor­um have all thrown their sup­port be­hind Sec­ret­ary of State Matt Schultz, while Iowa Re­new­able Fuels As­so­ci­ation Ex­ec­ut­ive Dir­ect­or Monte Shaw has an en­dorse­ment from the Des Moines Re­gister go­ing for him.
COR­REC­TION: An earli­er ver­sion of this story misid­en­ti­fied re­tir­ing Cali­for­nia Demo­crat­ic Rep. Henry Wax­man. 
What We're Following See More »
"CLINTON MUST BECOME THE NEXT PRESIDENT"
Bernie Sanders Seeks to Unite the Party
7 hours ago
THE DETAILS
Instead of his usual stump speech, Bernie Sanders tonight threw his support behind Hillary Clinton, providing a clear contrast between Clinton and GOP nominee Donald Trump on the many issues he used to discuss in his campaign stump speeches. Sanders spoke glowingly about the presumptive Democratic nominee, lauding her work as first lady and as a strong advocate for women and the poor. "We need leadership in this country which will improve the lives of working families, the children, the elderly, the sick and the poor," he said. "Hillary Clinton will make a great president, and I am proud to stand with her tonight."
"MUST NEVER BE PRESIDENT"
Elizabeth Warren Goes After Donald Trump
8 hours ago
THE DETAILS
In a stark contrast from Michelle Obama's uplifting speech, Massachusetts Senator Elizabeth Warren spoke about the rigged system plaguing Americans before launching into a full-throated rebuke of GOP nominee Donald Trump. Trump is "a man who has never sacrificed anything for anyone," she claimed, before saying he "must never be president of the United States." She called him divisive and selfish, and said the American people won't accept his "hate-filled America." In addition to Trump, Warren went after the Republican Party as a whole. "To Republicans in Congress who said no, this November the American people are coming for you," she said.
FLOTUS OFFERS STRONG ENDORSEMENT OF CLINTON
Michelle Obama: "I Trust" Hillary Clinton
8 hours ago
THE DETAILS
"In this election, and every election, it's about who will have the power to shape our children for the next four or eight years of their lives," Michelle Obama said. "There is only one person who I trust with that responsibility … and that is our friend Hillary Clinton." In a personal and emotional speech, Michelle Obama spoke about the effect that angry oppositional rhetoric had on her children and how she chose to raise them. "When they go low, we go high," Obama said she told her children about dealing with bullies. Obama stayed mostly positive, but still offered a firm rebuke of Donald Trump, despite never once uttering his name. "The issues a president faces cannot be boiled down to 140 characters," she said.
SANDERS BACKER CONFRONTS STUBBORN SANDERS SUPPORTERS
Sarah Silverman to Bernie or Bust: "You're Being Ridiculous"
9 hours ago
THE DETAILS
Many Bernie Sanders delegates have spent much of the first day of the Democratic National Convention resisting unity, booing at mentions of Hillary Clinton and often chanting "Bernie! Bernie!" Well, one of the most outspoken Bernie Sanders supporters just told them to take a seat. "To the Bernie-or-bust people: You're being ridiculous," said comedian Sarah Silverman in a brief appearance at the Convention, minutes after saying that she would proudly support Hillary Clinton for president.
'INEXCUSABLE REMARKS'
DNC Formally Apologizes to Bernie Sanders
13 hours ago
THE LATEST
The Democratic National Committee issued a formal apology to Bernie Sanders today, after leaked emails showed staffers trying to sabotage his presidential bid. "On behalf of everyone at the DNC, we want to offer a deep and sincere apology to Senator Sanders, his supporters, and the entire Democratic Party for the inexcusable remarks made over email," DNC officials said in the statement. "These comments do not reflect the values of the DNC or our steadfast commitment to neutrality during the nominating process. The DNC does not—and will not—tolerate disrespectful language exhibited toward our candidates."