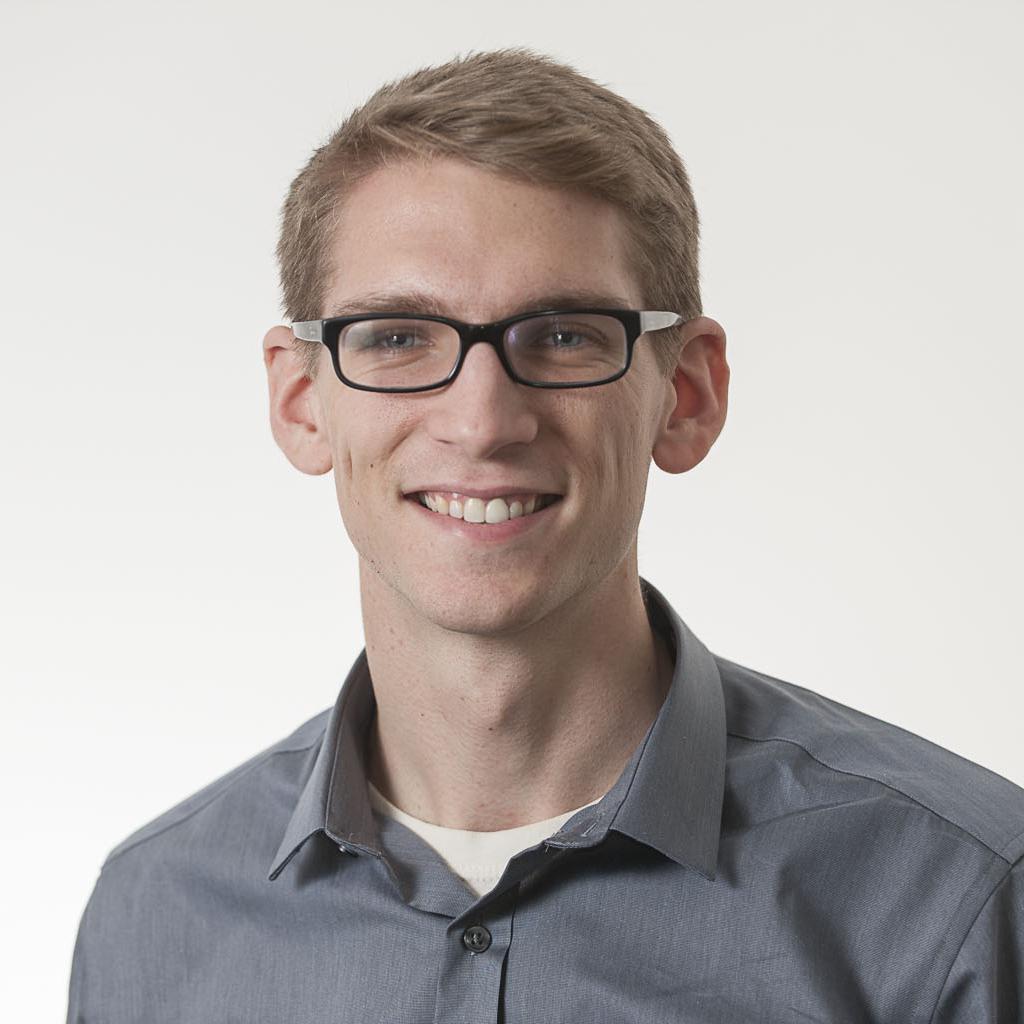 Amer­ic­ans don't think law­yers are par­tic­u­larly trust­worthy, and just about every­one knows a good law­yer joke. But the U.S. Cham­ber of Com­merce has taken a not­ably vo­cal stance against Re­pub­lic­an per­son­al-in­jury law­yers this year, in­vest­ing in TV ads bash­ing three of them who are run­ning against cham­ber-sup­por­ted can­did­ates.
In GOP primar­ies for a Mis­sis­sippi Sen­ate seat, the North Car­o­lina race for re­tir­ing Rep. Mike McIntyre's seat, and GOP Rep. Mike Simpson's bid for reelec­tion in Idaho, the cham­ber has run ads cri­ti­ciz­ing can­did­ates with back­grounds as per­son­al-in­jury law­yers, spend­ing a total of $1.4 mil­lion in those races, ac­cord­ing to the Cen­ter for Re­spons­ive Polit­ics.
The tac­tic is simply in re­sponse to an un­usu­al situ­ation, said Rob Eng­strom, the cham­ber's polit­ic­al dir­ect­or. There usu­ally aren't many per­son­al-in­jury law­yers run­ning for Con­gress as Re­pub­lic­ans, he said. The party has gen­er­ally sup­por­ted tort re­form, in­clud­ing lim­its to re­wards for on-the-job in­jur­ies. And as a pro-busi­ness con­ser­vat­ive or­gan­iz­a­tion, the U.S. cham­ber's in­terests align against law­yers who have sued com­pan­ies for mil­lions of dol­lars.
"It just so hap­pens we have the op­por­tun­ity to point out in these races that per­son­al-in­jury law­yers are not con­ser­vat­ive," Eng­strom said. "They spend their ca­reers su­ing our mem­bers."
The most dra­mat­ic op­por­tun­ity came in North Car­o­lina, when the cham­ber ran a TV ad com­par­ing Woody White, a Re­pub­lic­an, to former Demo­crat­ic Sen. and vice-pres­id­en­tial nom­in­ee John Ed­wards. Ed­wards shares little in com­mon with the con­ser­vat­ive White — but both are per­son­al-in­jury law­yers. Ed­wards was in­dicted in 2011 on charges re­lat­ing to al­leged cam­paign fin­ance vi­ol­a­tions and con­spir­acy when he covered up an ex­tramar­it­al af­fair.
"It's called jack­pot justice, and we've seen it be­fore with tri­al law­yers like John Ed­wards," the ad's nar­rat­or says. "In search of big pay­days, their law­suits hurt busi­nesses and des­troy jobs…. The last thing Con­gress needs is an­oth­er tri­al law­yer like Woody White."
The ad promp­ted a re­buke of the na­tion­al cham­ber from the Wilm­ing­ton, N.C., Cham­ber of Com­merce, which said, "En­dorse­ments should be based on a fair rep­res­ent­a­tion of the can­did­ate and not per­petu­ate the per­vas­ive neg­at­iv­ity in polit­ics today."
White lost the nom­in­a­tion on Tues­day to former state Sen. Dav­id Rouzer, whose cam­paign also chimed in on the law­yer theme. Rouzer ran an­oth­er TV ad say­ing law­yers like White "ar­gue so much and do so little." With the help of those ads, Rouzer is now very likely to join Con­gress in 2015, hav­ing won the Re­pub­lic­an primary in a very con­ser­vat­ive-lean­ing dis­trict.
The oth­er anti-tri­al-law­yer ads hit on policy sub­stance, ham­mer­ing two oth­er can­did­ates for op­pos­ing tort re­form. In Mis­sis­sippi's Sen­ate race, the U.S. cham­ber ac­cused state Sen. Chris McDaniel of ar­guing against the state's 2004 tort-re­form le­gis­la­tion that capped in­jury pay­ments at $1 mil­lion, cit­ing a 2012 case in which he asked for a $36 mil­lion award. McDaniel is run­ning a primary cam­paign against Re­pub­lic­an Sen. Thad Co­chran. McDaniel's cam­paign re­spon­ded with a state­ment say­ing he has "fought tire­lessly for tort re­form in the le­gis­lature."
The U.S. cham­ber's ad in Idaho took a sim­il­ar ap­proach, tout­ing Simpson's sup­port of the Law­suit Ab­use Re­duc­tion Act and say­ing that chal­lenger (and law­yer) Bry­an Smith "stood in the way when con­ser­vat­ives tried to end junk law­suits in Idaho."
Eng­strom said the fo­cus on per­son­al-in­jury law­yers doesn't ne­ces­sar­ily re­flect a change in voters' views on law­yers or law­suits, just that the is­sue has come up in three races and that he "can't re­call a cycle where it's been as pre­val­ent."
"The idea that per­son­al-in­jury law­yers are con­ser­vat­ive is like a bird fly­ing back­wards," Eng­strom said.
What We're Following See More »
LEGACY PLAY
Sanders and Clinton Spar Over … President Obama
5 hours ago
WHY WE CARE
President Obama became a surprise topic of contention toward the end of the Democratic debate, as Hillary Clinton reminded viewers that Sanders had challenged the progressive bona fides of President Obama in 2011 and suggested that someone might challenge him from the left. "The kind of criticism that we've heard from Senator Sanders about our president I expect from Republicans, I do not expect from someone running for the Democratic nomination to succeed President Obama," she said. "Madame Secretary, that is a low blow," replied Sanders, before getting in another dig during his closing statement: "One of us ran against Barack Obama. I was not that candidate."
THE 1%
Sanders's Appeals to Minorities Still Filtered Through Wall Street Talk
6 hours ago
WHY WE CARE
It's all about the 1% and Wall Street versus everyone else for Bernie Sanders—even when he's talking about race relations. Like Hillary Clinton, he needs to appeal to African-American and Hispanic voters in coming states, but he insists on doing so through his lens of class warfare. When he got a question from the moderators about the plight of black America, he noted that during the great recession, African Americans "lost half their wealth," and "instead of tax breaks for billionaires," a Sanders presidency would deliver jobs for kids. On the very next question, he downplayed the role of race in inequality, saying, "It's a racial issue, but it's also a general economic issue."
DIRECT APPEAL TO MINORITIES, WOMEN
Clinton Already Pivoting Her Messaging
7 hours ago
WHY WE CARE
It's been said in just about every news story since New Hampshire: the primaries are headed to states where Hillary Clinton will do well among minority voters. Leaving nothing to chance, she underscored that point in her opening statement in the Milwaukee debate tonight, saying more needs to be done to help "African Americans who face discrimination in the job market" and immigrant families. She also made an explicit reference to "equal pay for women's work." Those boxes she's checking are no coincidence: if she wins women, blacks and Hispanics, she wins the nomination.
WEEKEND DATA DUMP
State to Release 550 More Clinton Emails on Saturday
15 hours ago
THE LATEST
Under pressure from a judge, the State Department will release about 550 of Hillary Clinton's emails—"roughly 14 percent of the 3,700 remaining Clinton emails—on Saturday, in the middle of the Presidents Day holiday weekend." All of the emails were supposed to have been released last month. Related: State subpoenaed the Clinton Foundation last year, which brings the total number of current Clinton investigations to four, says the Daily Caller.