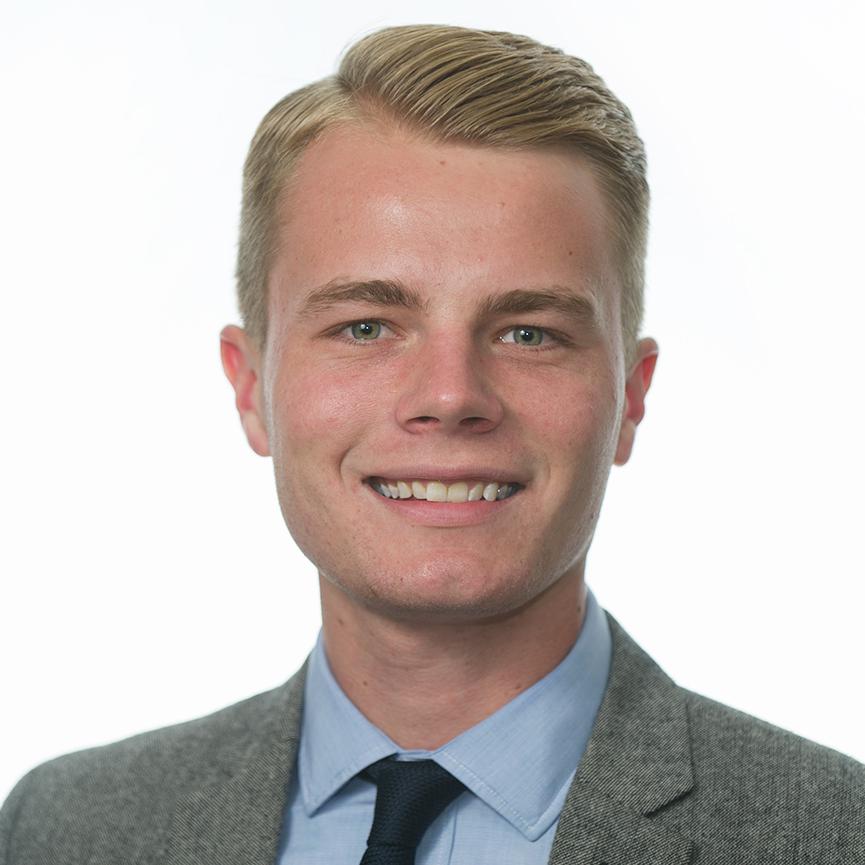 March 7, 2014, 10:33 a.m.
Young Amer­ic­ans are be­com­ing more likely to identi­fy as polit­ic­al in­de­pend­ents and have largely soured on Pres­id­ent Obama, but don't ex­pect them to aban­don the Demo­crat­ic Party any­time soon.
Ac­cord­ing to a new study from the Pew Re­search Cen­ter, the mil­len­ni­al gen­er­a­tion — com­prised of those born after 1980 — is the most lib­er­al of any of the past four gen­er­a­tions and em­braces a more ex­pans­ive role for gov­ern­ment in so­ci­ety.
Pew found that half of mil­len­ni­als con­sider them­selves in­de­pend­ents, while 27 per­cent identi­fy as Demo­crats and 17 per­cent identi­fy as Re­pub­lic­ans. However, when the in­de­pend­ents were asked which party they lean to­wards, those fig­ures jump to 50 per­cent for the Demo­crats and 34 per­cent for the GOP.
Mil­len­ni­als are also the only gen­er­a­tion in which lib­er­als out­num­ber con­ser­vat­ives: 31 per­cent identi­fy their polit­ic­al views as lib­er­al, while 26 per­cent say they are con­ser­vat­ive and 39 per­cent call them­selves mod­er­ate.
When Pew first began sur­vey­ing the mil­len­ni­al gen­er­a­tion in 2004, 38 per­cent iden­ti­fied as in­de­pend­ents, com­pared to 30 per­cent who iden­ti­fied as Demo­crats and 24 per­cent who iden­ti­fied as Re­pub­lic­ans. As for ideo­logy, 27 per­cent said they were lib­er­al and 29 per­cent said con­ser­vat­ive.
But the lib­er­al­ism of young Amer­ic­ans is more ap­par­ent when look­ing at spe­cif­ic is­sues. Nearly 70 per­cent of mil­len­ni­als sup­port same-sex mar­riage and marijuana leg­al­iz­a­tion — a double-di­git jump for both is­sues from 2004 — and 54 per­cent think it's the gov­ern­ment's re­spons­ib­il­ity to provide health in­sur­ance for all Amer­ic­ans. As for un­doc­u­mented im­mig­rants liv­ing in the U.S., 55 per­cent of 18- to 33-year-olds say they should be al­lowed to re­main in the coun­try and ap­ply for cit­izen­ship, while an­oth­er 25% say that they should be al­lowed to stay, but only to ap­ply for per­man­ent res­id­ency. Speak­ing gen­er­ally about the role of gov­ern­ment, 53 per­cent of mil­len­ni­als say they would rather have a big­ger gov­ern­ment that provides more ser­vices, while 38 per­cent prefer a smal­ler gov­ern­ment that provides few­er ser­vices. Just 40 per­cent of all adults prefer a lar­ger gov­ern­ment.
These res­ults sug­gest that even if most young Amer­ic­ans aren't will­ing to identi­fy with the Demo­crats, they will still likely stick with them at the bal­lot box when presen­ted with a Re­pub­lic­an al­tern­at­ive, and that as the mil­len­ni­al gen­er­a­tion con­tin­ues to make up a lar­ger por­tion of the pop­u­la­tion, they could push the party to the left.
The mil­len­ni­al gen­er­a­tion is also grow­ing more ra­cially di­verse, which has played a ma­jor role in fuel­ing this left­ward shift. For in­stance, 71 per­cent of non-white mil­len­ni­als fa­vor a lar­ger role for gov­ern­ment, com­pared to 39 per­cent for white mil­len­ni­als. But white mil­len­ni­als are still more likely to sup­port big­ger gov­ern­ment than whites in oth­er gen­er­a­tions, and their views on gay mar­riage and marijuana are es­sen­tially identic­al to those of non-white mil­len­ni­als.
This ac­cept­ance of lib­er­al­ism and big gov­ern­ment has oc­curred even as many mil­len­ni­als have be­come dis­il­lu­sioned with Obama, es­pe­cially those who have en­dured eco­nom­ic hard­ship un­der his ad­min­is­tra­tion. Just 49 per­cent of mil­len­ni­als ap­prove of the job Obama is do­ing, down from its high of 70 per­cent in the in­fancy of his pres­id­ency.
What We're Following See More »
FILING DEADLINE IS JUNE 24
McConnell Urging Rubio to Run for Reelection
45 minutes ago
THE LATEST
Senate Majority Leader Mitch McConnell: "One of the things that I'm hoping, I and my colleagues have been trying to convince Senator Marco Rubio to run again in Florida. He had indicated he was not going to, but we're all hoping that he'll reconsider, because poll data indicates that he is the one who can win for us. He would not only save a terrific senator for the Senate, but help save the majority. ... Well, I hope so. We're all lobbying hard for him to run again."
LEAKER SHOULD STILL STAND TRIAL
Holder: Snowden Performed a Public Service
3 hours ago
THE LATEST
Former Attorney General Eric Holder said that NSA leaker Edward Snowden "actually performed a public service by raising the debate that we engaged in and by the changes that we made" by releasing information about government surveillance. Holder, a guest on David Axelrod's "Axe Files" podcast, also said Snowden endangered American interests and should face consequences for his actions. 
LOOKING FOR A CALIFORNIA COMEBACK
Bernie Hits Game 7
3 hours ago
THE LATEST
Sen. Bernie Sanders, needing an improbable comeback to take the nomination from Hillary Clinton, showed up to the Warriors' Game 7 in Oakland during a break in California campaigning. "Let's turn this thing around," he told the San Francisco Chronicle's Joe Garofoli.
BACKING OUT ON BERNIE
Trump Won't Debate Sanders After All
3 days ago
THE LATEST
Trump, in a statement: "Based on the fact that the Democratic nominating process is totally rigged and Crooked Hillary Clinton and Deborah Wasserman Schultz will not allow Bernie Sanders to win, and now that I am the presumptive Republican nominee, it seems inappropriate that I would debate the second place finisher. ... I will wait to debate the first place finisher in the Democratic Party, probably Crooked Hillary Clinton, or whoever it may be."
AKNOWLEDGING THE INEVITABLE
UAW: Time to Unite Behind Hillary
4 days ago
THE DETAILS
"It's about time for unity," said UAW President Dennis Williams. "We're endorsing Hillary Clinton. She's gotten 3 million more votes than Bernie, a million more votes than Donald Trump. She's our nominee." He called Sanders "a great friend of the UAW" while saying Trump "does not support the economic security of UAW families." Some 28 percent of UAW members indicated their support for Trump in an internal survey.