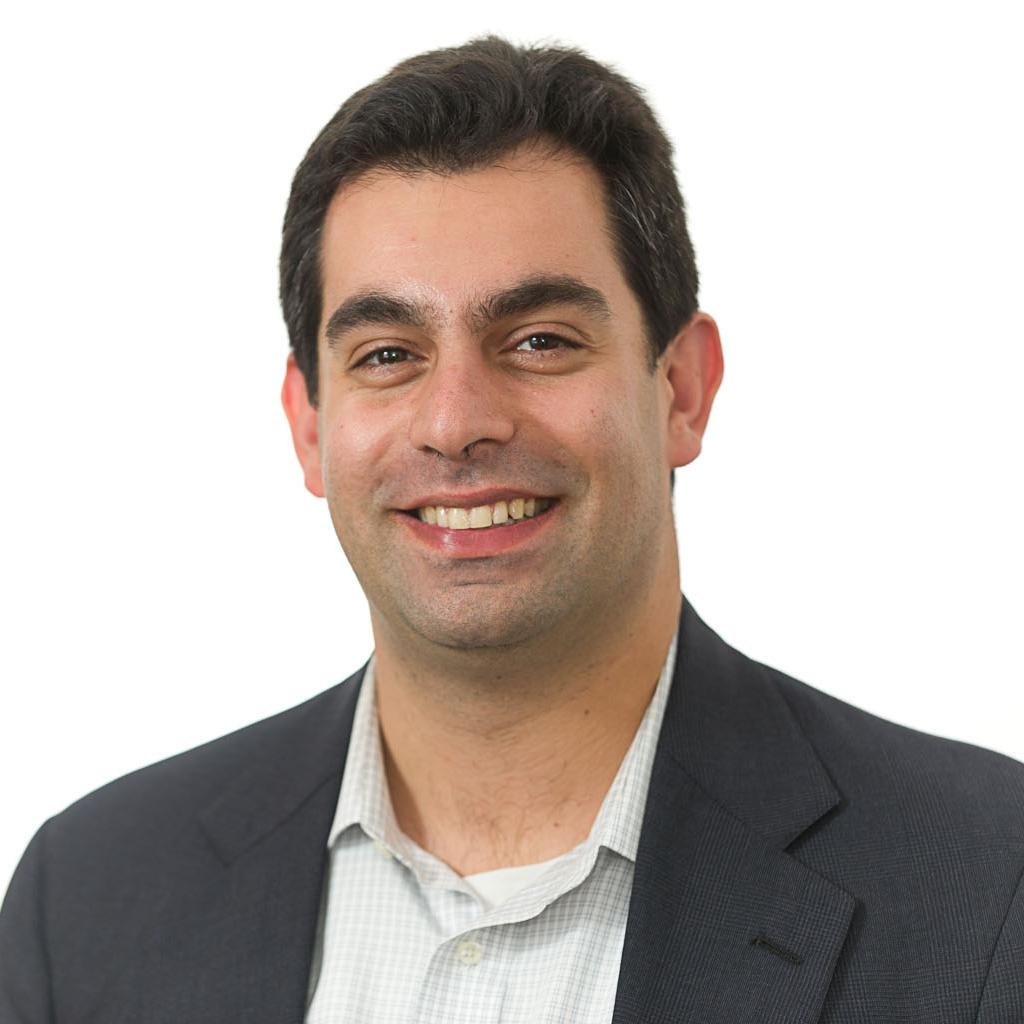 Feb. 28, 2014, 10:03 a.m.
Former Rep.  Trav­is Childers will be an­noun­cing he's run­ning for the Sen­ate seat in Mis­sis­sippi, ac­cord­ing to two sources fa­mil­i­ar with his de­cision, giv­ing Demo­crats a chance to cap­it­al­ize on the Re­pub­lic­an di­vi­sion with­in the state.
Childers made his de­cision of­fi­cial Fri­day af­ter­noon. "I look for­ward to form­ally launch­ing my cam­paign and trav­el­ing to every corner of our great state in the weeks to come. Mis­sis­sip­pi­ans know that I have a sol­id re­cord of be­ing an in­de­pend­ent guy who will work across party lines and stand up to the powers that be when needed. In the U.S. Sen­ate, I will con­tin­ue to put Mis­sis­sippi's middle class first," he said in a state­ment.
Childers, a Blue Dog Demo­crat, held a solidly Re­pub­lic­an House seat from 2008 to 2010, prov­ing his abil­ity to win over con­ser­vat­ive voters des­pite his Demo­crat­ic af­fil­i­ation. Demo­crats are hop­ing that con­ser­vat­ive state Sen. Chris McDaniel topples long­time Sen. Thad Co­chran in a June primary — a de­vel­op­ment they be­lieve will make the race highly com­pet­it­ive.
"He's cer­tainly a first-tier can­did­ate. We ex­pect this to be a first-tier race," said one Mis­sis­sippi-based Demo­crat­ic op­er­at­ive. "The Re­pub­lic­an primary is very un­cer­tain right now, and we be­lieve the tea-party can­did­ate will make a strong show­ing."
Childers is fol­low­ing a sim­il­ar path to  Sen. Joe Don­nelly, who jumped from the House in­to a 2012 Sen­ate race against Sen. Richard Lugar in In­di­ana, hop­ing he would lose to a con­ser­vat­ive rival. Lugar lost the primary to Richard Mour­dock, whose out­spoken con­ser­vat­ism proved out of step, even in a Re­pub­lic­an-friendly state.
Co­chran is re­garded as the most vul­ner­able Re­pub­lic­an sen­at­or in a primary, and out­side con­ser­vat­ive groups are united be­hind McDaniel. Co­chran, a vet­er­an ap­pro­pri­at­or, hasn't faced a chal­len­ging cam­paign since he was first elec­ted to the Sen­ate in 1978.
Re­gard­less of the Re­pub­lic­an nom­in­ee, Mis­sis­sippi is still a very tough state for Demo­crats to con­test, es­pe­cially in a midterm year. Pres­id­ent Obama won just 44 per­cent of the vote in 2012, and Afric­an-Amer­ic­an turnout is lower in a midterm elec­tion. Childers won reelec­tion in a pres­id­en­tial year — he was first elec­ted in a 2008 spe­cial elec­tion — but lost by 14 points to GOP Rep. Alan Nunnelee in 2010.
The last time Demo­crats con­tested a Mis­sis­sippi Sen­ate race was in 2008, with former Gov. Ron­nie Mus­grove as their nom­in­ee. But Mus­grove lost badly to Sen. Ro­ger Wick­er, by 16 points.
Alex Roarty contributed to this article.
What We're Following See More »
FRENCH IS A LAWYER, VETERAN
Kristol Recruiting National Review's David French for Third-Party Run
10 hours ago
THE LATEST
"Two Republicans intimately familiar with Bill Kristol's efforts to recruit an independent presidential candidate to challenge Donald Trump and Hillary Clinton have told Bloomberg Politics that the person Kristol has in mind is David French -- whose name the editor of the Weekly Standard floated in the current issue of the magazine.
French is a veteran of Operation Iraqi Freedom. According to the website of National Review, where French is a staff writer, he is a constitutional lawyer, a recipient of the Bronze Star, and an author of several books who lives in Columbia, Tenn., with his wife Nancy and three children."
CALIFORNIA VOTES IN A WEEK
Jerry Brown Backs Clinton
11 hours ago
THE LATEST
California Gov. Jerry Brown endorsed Hillary Clinton today, calling her "the only path forward to win the presidency and stop the dangerous candidacy of Donald Trump." While praising Sen. Bernie Sanders' campaign, Brown said "Clinton's lead is insurmountable and Democrats have shown – by millions of votes – that they want her as their nominee. ... This is no time for Democrats to keep fighting each other. The general election has already begun."
GLASS CEILING STILL HARD TO CRACK
Clinton Says Voters Still Hung Up on Gender
14 hours ago
THE LATEST
In a New York Magazine profile, Hillary Clinton said she still encounters misogyny at her own events: "'I really admire you, I really like you, I just don't know if I can vote for a woman to be president.' I mean, they come to my events and then they say that to me."
BACKING OUT ON BERNIE
Trump Won't Debate Sanders After All
4 days ago
THE LATEST
Trump, in a statement: "Based on the fact that the Democratic nominating process is totally rigged and Crooked Hillary Clinton and Deborah Wasserman Schultz will not allow Bernie Sanders to win, and now that I am the presumptive Republican nominee, it seems inappropriate that I would debate the second place finisher. ... I will wait to debate the first place finisher in the Democratic Party, probably Crooked Hillary Clinton, or whoever it may be."