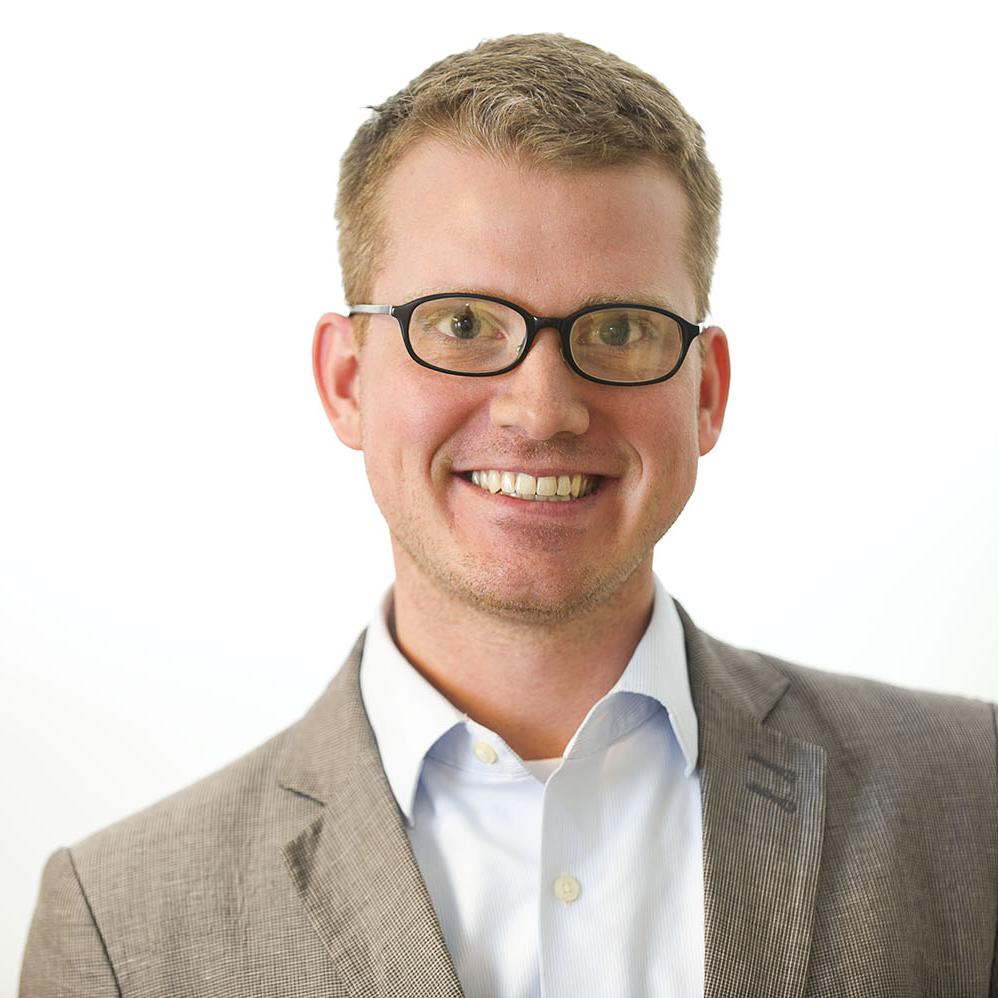 A fed­er­al ap­peals court might be on the verge of blow­ing a massive hole in the found­a­tion of Obama­care.
The U.S. Court of Ap­peals for the D.C. Cir­cuit is ex­pec­ted to rule any day now in a law­suit that aims to block the law's in­sur­ance sub­sidies in more than half the coun­try. If the chal­lengers ul­ti­mately pre­vail, the Af­ford­able Care Act's com­plex frame­work could be­gin to un­ravel as mil­lions of people lose fin­an­cial as­sist­ance.
For now, the stakes are a lot high­er than the odds of suc­cess—chal­lenges to the in­sur­ance sub­sidies have a 0-2 re­cord in fed­er­al courts. But the pending D.C. Cir­cuit rul­ing may be the one to break that streak, ac­cord­ing to leg­al ex­perts on both sides of the is­sue.
A three-judge pan­el heard or­al ar­gu­ments in the case, Hal­big v. Se­beli­us, in March. Two judges ap­peared to split along par­tis­an lines, leav­ing Judge Thomas Grif­fith, a George W. Bush ap­pointee, as the likely swing vote. Grif­fith seemed dur­ing or­al ar­gu­ments to at least be open to the chal­lengers' ar­gu­ments, and per­haps lean­ing in their dir­ec­tion.
A rul­ing against the Obama ad­min­is­tra­tion wouldn't im­me­di­ately dam­age the Af­ford­able Care Act, and it wouldn't mean that the ad­min­is­tra­tion will ul­ti­mately lose. But it would give the chal­lengers their first vic­tory and en­sure that the is­sue keeps mov­ing through the courts.
"I "¦ think it's go­ing to get far more at­ten­tion than it de­serves," said Timothy Jost, a law pro­fess­or at Wash­ing­ton & Lee Uni­versity and a sup­port­er of the Af­ford­able Care Act.
Hal­big aims to cut off the law's in­sur­ance sub­sidies in fed­er­ally run in­sur­ance ex­changes—sub­sidies that nearly 7 mil­lion people are already re­ceiv­ing.
Obama­care set up an in­sur­ance mar­ket­place in each state and au­thor­ized the fed­er­al gov­ern­ment to op­er­ate the ex­changes in states that wouldn't set up their own. The ex­changes were de­signed primar­ily for people who buy in­sur­ance on their own, rather than get­ting it through their em­ploy­er, and the law provides tax sub­sidies to help most of those con­sumers cov­er the cost of their premi­ums.
The Hal­big chal­lenge ar­gues that the Obama ad­min­is­tra­tion—spe­cific­ally the IRS—is break­ing the law by of­fer­ing those tax sub­sidies in all 50 states. It re­lies mainly on the text of the stat­ute, which au­thor­izes sub­sidies in "an ex­change es­tab­lished by the State."
That phras­ing clearly re­stricts sub­sidies to state-run ex­changes and does not au­thor­ize them to flow through the fed­er­ally run fall­back ex­change, the law­suit claims.
But the Justice De­part­ment says that read­ing is too nar­row, and the chal­lengers have had a hard time con­vin­cing judges that Con­gress in­ten­ded to set up a two-tiered sys­tem.
"The plain text of the stat­ute, the stat­utory struc­ture, and the stat­utory pur­pose make clear that Con­gress in­ten­ded to make premi­um tax cred­its avail­able on both state-run and fed­er­ally fa­cil­it­ated Ex­changes," D.C. Dis­trict Court Judge Paul Fried­man wrote in his rul­ing on the sub­sidies.
Even tak­ing the "es­tab­lished by the State" lan­guage in­to ac­count, the Justice De­part­ment and lower courts said, the stat­ute as a whole in­dic­ates that Con­gress in­ten­ded to treat all ex­changes equally. The fed­er­al gov­ern­ment "stands in the shoes" of states, the Obama ad­min­is­tra­tion ar­gues.
"Con­gress is clearly in­dic­at­ing that it wants a sys­tem of ex­changes, na­tion­wide, to provide af­ford­able health care for all Amer­ic­ans. States have the first op­por­tun­ity to es­tab­lish those ex­changes un­der this frame­work, but if they don't, that same ex­change is cre­ated by the [Health and Hu­man Ser­vices] sec­ret­ary," Justice De­part­ment law­yer Stu­art Del­ery said dur­ing the Hal­big ar­gu­ments in March.
The chal­lengers in Hal­big and its com­pan­ion law­suits say Con­gress wanted to use the sub­sidies as an in­cent­ive for states to set up their own ex­changes. Fried­man, though, said "there is no evid­ence in the le­gis­lat­ive re­cord that the House, the Sen­ate, any rel­ev­ant com­mit­tee of either House, or any le­gis­lat­or ever en­ter­tained this idea."
The chal­lengers ap­pealed Fried­man's Hal­big rul­ing to the D.C. Cir­cuit on an ex­ped­ited timeline, which is why a de­cision is ex­pec­ted soon. Jost said the fact that the court hasn't ruled yet might be a sign that Grif­fith, the swing vote, wasn't ready to quickly sign on to a rul­ing ax­ing the sub­sidies.
A dis­trict court in Vir­gin­ia dis­missed a nearly identic­al law­suit, also say­ing there was no evid­ence that Con­gress in­ten­ded to make sub­sides avail­able only through state-run ex­changes. That case, King v. Se­beli­us, was ap­pealed to the 4th Cir­cuit Court of Ap­peals, which could also is­sue its rul­ing soon.
Sophie Novack contributed to this article.
What We're Following See More »
SHE'LL HAVE A ROLE WITH CLINTON CAMP
Wasserman Schultz to Resign at Week's End
4 hours ago
THE LATEST
"After hours of private talks," Debbie Wasserman Schultz agreed to step down as chair of the Democratic National Committee after the convention ends. In the wake of the convention intrigue, Hillary Clinton announced she's making Wasserman Schultz "the honorary chair of her campaign's 50-state program."
MARCIA FUDGE TO PRESIDE
Wasserman Schultz Stripped of Convention Duties
12 hours ago
THE DETAILS
Democratic National Committee Chairwoman Debbie Wasserman Schultz "will not have a major speaking role or preside over daily convention proceedings this week," and is under increasing pressure to resign. The DNC Rules Committee on Saturday named Ohio Democratic Rep. Marcia Fudge as "permanent chair of the convention." At issue: internal DNC emails leaked by Wikileaks that show how "the DNC favored Clinton during the primary and tried to take down Bernie Sanders by questioning his religion."
EARLY BUMP FOR TRUMP?
New Round of Polls Show a Tight Race
2 days ago
THE LATEST
A Rasmussen Reports poll shows Donald Trump ahead of Hillary Clinton, 43%-42%, the fourth week in a row he's led the poll (one of the few poll in which he's led consistently of late).
A Reuters/Ipsos survey shows Clinton leading 40%-36%. In a four-way race, she maintains her four-point lead, 39%-35%, with Gary Johnson and Jill Stein pulling 7% and 3%, respectively.
And the LA Times/USC daily tracking poll shows a dead heat, with Trump ahead by about half a percentage point.
BELLWETHER?
Candidates Deadlocked in Ohio
3 days ago
17-POINT EDGE AMONG MILLENNIALS
Clinton Dominates Among Younger Voters
3 days ago
THE DETAILS
In an election between two candidates around 70 years of age, millennials strongly prefer one over the other. Hillary Clinton has a 47%-30% edge among votes 18 to 29. She also leads 46%-36% among voters aged 30 to 44.