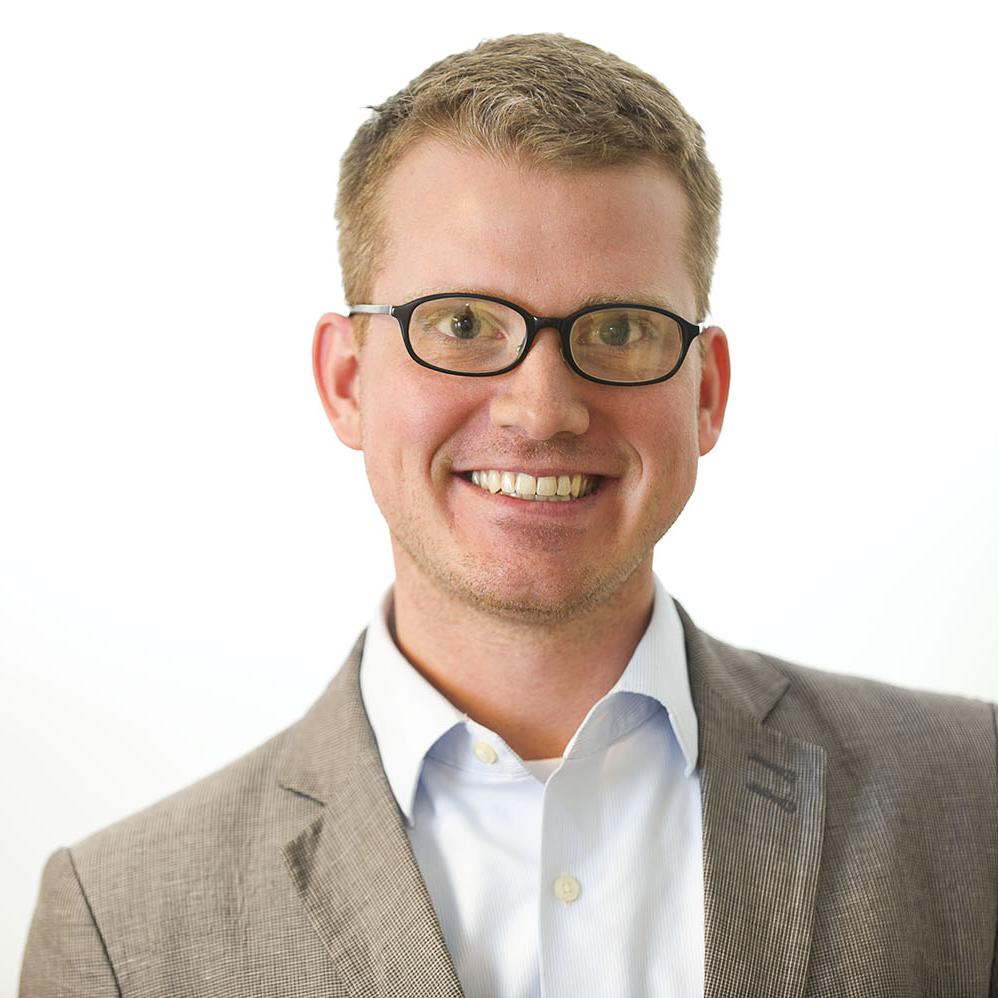 An $84,000 hep­at­it­is drug called Sovaldi is at the cen­ter of a new battle between phar­ma­ceut­ic­al com­pan­ies and in­surers — but the fight is about much more than one drug.
Sovaldi costs $1,000 per day, or $84,000 for a full treat­ment, and cures 90 per­cent of hep­at­it­is C pa­tients who take it. In­surers say the drug is ri­dicu­lously over­priced; the phar­ma­ceut­ic­al in­dustry says it's a steal.
But the de­bate here isn't simply about one hep­at­it­is drug. Sovaldi is more like a single skir­mish that has reawakened a broad­er, deep­er, and high­er-stakes cold war over the cost of pre­scrip­tion drugs. Of­fi­cials in both in­dus­tries say that even if Sovaldi's man­u­fac­turer, Gilead, slashed its prices, the newly in­tens­i­fied battle between in­surers and pharma com­pan­ies wouldn't re­cede: Sovaldi is just the be­gin­ning.
Sovaldi is a light­ning rod be­cause in­surers and con­sumer ad­voc­ates are afraid it's a sign of what's to come. The drug pipeline is full of drugs like Sovaldi, and in­surers say that flood of new, ex­pens­ive products will cause health care spend­ing to skyrock­et.
"I think that this one drug is the ca­nary in the coal mine. It's one that is out front and one of the first ones we're see­ing, but there are a lot more down the pipeline," said Brendan Buck, a spokes­man for Amer­ica's Health In­sur­ance Plans.
Un­til Sovaldi, the class of products known as "spe­cialty drugs" was mainly tailored to re­l­at­ively rare con­di­tions. The drugs are com­plex, which makes them more ex­pens­ive to pro­duce, driv­ing up the price for con­sumers. And be­cause they treat rarer con­di­tions, there were few­er po­ten­tial cus­tom­ers — an­oth­er factor driv­ing up prices.
Spe­cialty drugs have al­ways been ex­pens­ive. They ac­count for roughly 25 per­cent of U.S. spend­ing on pre­scrip­tion drugs, but just 1 per­cent of all pre­scrip­tions, ac­cord­ing to a newly formed co­ali­tion lob­by­ing for lower prices.
But Sovaldi set off a par­tic­u­lar shock wave largely be­cause it treats a more com­mon ail­ment — some 3 mil­lion people have hep­at­it­is C. They can't all af­ford an $84,000 course of treat­ment, but still, crit­ics ar­gue, the drug's large po­ten­tial cus­tom­er base means that a once-nar­row slice of drug spend­ing could ex­plode.
"If this sets a pat­tern for oth­er drugs then we're really in deep trouble "¦ it's the com­bin­a­tion of the price and the volume," said John Roth­er, who helped start the Co­ali­tion for Sus­tain­able Rx Pri­cing. The new or­gan­iz­a­tion, which also in­cludes AARP and oth­er health care ad­voc­ates, launched Wed­nes­day.
The phar­ma­ceut­ic­al in­dustry says crit­ics are miss­ing the point. Yes, Sovaldi is ex­pens­ive, it ar­gues, but that's be­cause it works. Sovaldi cures about 90 per­cent of pa­tients with a com­mon form of hep­at­it­is C with­in its 12-week course.
Spend­ing $84,000 on a cure might seem ex­pens­ive up front, but it's a lot more ef­fi­cient in the long run than pay­ing for a string of less ef­fect­ive treat­ments, in­clud­ing hos­pit­al­iz­a­tions that run the risk of com­plic­a­tions, the drug in­dustry says.
A re­port from Optum, a con­sult­ing sub­si­di­ary of United Health­care, agrees. Even very ex­pens­ive drugs can be cost-ef­fect­ive if they work well enough, Optum said in a re­port is­sued be­fore Sovaldi's price was re­leased.
"It is cer­tainly pos­sible that the com­bin­a­tion of high­er cure rates and re­duced side ef­fects, com­bined with re­duced treat­ment times, may mean even great­er cost-ef­fect­ive­ness in the fu­ture," Optum's ana­lysts wrote.
A phar­ma­ceut­ic­al in­dustry of­fi­cial said in­surers' ef­fort to crack down on Sovaldi and oth­er spe­cialty drugs is short-sighted. The in­sur­ance in­dustry is un­der tre­mend­ous pres­sure to keep premi­ums low, es­pe­cially in the first few years of Obama­care en­roll­ment, and it's re­act­ing to that pres­sure by steer­ing health pro­viders and con­sumers away from products that are more ex­pens­ive in the short term, the of­fi­cial said — but is run­ning the risk of fore­go­ing longer-term sav­ings.
The ba­sic dy­nam­ics un­der­neath this ten­sion are noth­ing new: Phar­ma­ceut­ic­al com­pan­ies want in­surers to cov­er their drugs, which helps them make money; in­surers want to avoid shelling out tens of thou­sands of dol­lars for ex­pens­ive treat­ments, which helps them make money.
But the Sovaldi dust-up has turned up the in­tens­ity, as in­surers make an ag­gress­ive case that they're not the ones to blame if rising health care costs drive up premi­ums.
"The real­ity is that the com­pany in this case is ask­ing for a blank check, and we can't give any­one a blank check in the health care sys­tem "¦ be­cause it will blow up fam­ily budgets, it will blow up state Medi­caid budgets, it will blow up em­ploy­er be­ne­fit costs, and it will wreak hav­oc on the fed­er­al debt," AHIP Pres­id­ent and CEO Kar­en Ig­nagni said at a re­cent event sponsored by The At­lantic.
What We're Following See More »
"CLINTON MUST BECOME THE NEXT PRESIDENT"
Bernie Sanders Seeks to Unite the Party
8 hours ago
THE DETAILS
Instead of his usual stump speech, Bernie Sanders tonight threw his support behind Hillary Clinton, providing a clear contrast between Clinton and GOP nominee Donald Trump on the many issues he used to discuss in his campaign stump speeches. Sanders spoke glowingly about the presumptive Democratic nominee, lauding her work as first lady and as a strong advocate for women and the poor. "We need leadership in this country which will improve the lives of working families, the children, the elderly, the sick and the poor," he said. "Hillary Clinton will make a great president, and I am proud to stand with her tonight."
"MUST NEVER BE PRESIDENT"
Elizabeth Warren Goes After Donald Trump
9 hours ago
THE DETAILS
In a stark contrast from Michelle Obama's uplifting speech, Massachusetts Senator Elizabeth Warren spoke about the rigged system plaguing Americans before launching into a full-throated rebuke of GOP nominee Donald Trump. Trump is "a man who has never sacrificed anything for anyone," she claimed, before saying he "must never be president of the United States." She called him divisive and selfish, and said the American people won't accept his "hate-filled America." In addition to Trump, Warren went after the Republican Party as a whole. "To Republicans in Congress who said no, this November the American people are coming for you," she said.
FLOTUS OFFERS STRONG ENDORSEMENT OF CLINTON
Michelle Obama: "I Trust" Hillary Clinton
10 hours ago
THE DETAILS
"In this election, and every election, it's about who will have the power to shape our children for the next four or eight years of their lives," Michelle Obama said. "There is only one person who I trust with that responsibility … and that is our friend Hillary Clinton." In a personal and emotional speech, Michelle Obama spoke about the effect that angry oppositional rhetoric had on her children and how she chose to raise them. "When they go low, we go high," Obama said she told her children about dealing with bullies. Obama stayed mostly positive, but still offered a firm rebuke of Donald Trump, despite never once uttering his name. "The issues a president faces cannot be boiled down to 140 characters," she said.
SANDERS BACKER CONFRONTS STUBBORN SANDERS SUPPORTERS
Sarah Silverman to Bernie or Bust: "You're Being Ridiculous"
10 hours ago
THE DETAILS
Many Bernie Sanders delegates have spent much of the first day of the Democratic National Convention resisting unity, booing at mentions of Hillary Clinton and often chanting "Bernie! Bernie!" Well, one of the most outspoken Bernie Sanders supporters just told them to take a seat. "To the Bernie-or-bust people: You're being ridiculous," said comedian Sarah Silverman in a brief appearance at the Convention, minutes after saying that she would proudly support Hillary Clinton for president.
'INEXCUSABLE REMARKS'
DNC Formally Apologizes to Bernie Sanders
15 hours ago
THE LATEST
The Democratic National Committee issued a formal apology to Bernie Sanders today, after leaked emails showed staffers trying to sabotage his presidential bid. "On behalf of everyone at the DNC, we want to offer a deep and sincere apology to Senator Sanders, his supporters, and the entire Democratic Party for the inexcusable remarks made over email," DNC officials said in the statement. "These comments do not reflect the values of the DNC or our steadfast commitment to neutrality during the nominating process. The DNC does not—and will not—tolerate disrespectful language exhibited toward our candidates."