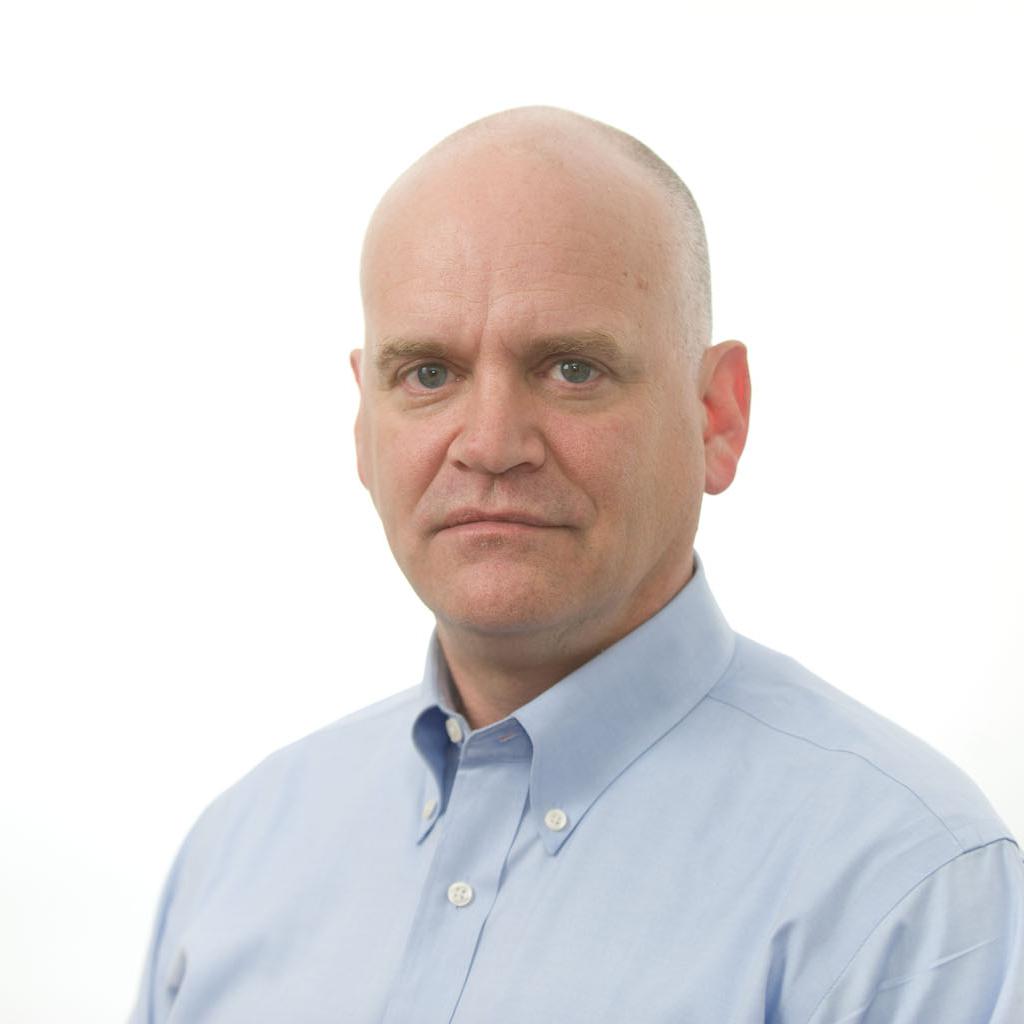 It was an op­por­tun­ity of a life­time for Elaine Ry­an. The na­tion's largest seni­or-cit­izens lobby needed a vice pres­id­ent for state ad­vocacy in Janu­ary 2007, and Ry­an was sched­uled to in­ter­view for the po­s­i­tion. "AARP," she said, "my dream job." But life got in Ry­an's way.
Her 86-year-old moth­er was dia­gnosed with a lung tu­mor and ad­mit­ted to an in­tens­ive-care unit in Lock­port, N.Y., near Buf­falo. Ry­an post­poned the in­ter­view, flew home from Wash­ing­ton, and watched "Ma" die. For years, Ry­an had been her moth­er's un­of­fi­cial care­giver — or­gan­iz­ing teams of health care pro­fes­sion­als via count­less tele­phone calls from Wash­ing­ton and fly­ing to New York every oth­er week­end. After her moth­er's death, Ry­an played a sim­il­ar role for her ail­ing fath­er, who passed away 18 months later at 92.
More than any­thing she'd done in her pro­fes­sion­al life, this made Ry­an an ex­pert on a half-tril­lion dol­lar hid­den in­dustry: fam­ily care­giv­ing. In 2009, ac­cord­ing to an AARP study, about 42.1 mil­lion Amer­ic­ans provided care for an adult fam­ily mem­ber at any giv­en point in time, and about 61.1 mil­lion provided care at some time dur­ing the year. The es­tim­ated eco­nom­ic value of their un­paid ser­vice was about $450 bil­lion in 2009, up from $375 bil­lion in 2007. As the U.S. pop­u­la­tion ages, those num­bers will bal­loon, which brings us back to Ry­an.
She ac­cep­ted the AARP job four months after her moth­er's death and now heads the group's 50-state ef­fort to pass le­gis­la­tion and reg­u­la­tions that help fam­ily care­givers fill massive gaps in the U.S. long-term health care sys­tem. One study shows that 90 per­cent of long-term care in the United States is provided by fam­ily care­givers.
Work­ing its way through sev­er­al state cap­it­als is le­gis­la­tion that re­quires hos­pit­als to identi­fy care­givers and provide them in­struc­tions on how to treat their fam­ily mem­ber at home. An­oth­er bill gives nurses more au­thor­ity to provide care, in­clud­ing writ­ing pre­scrip­tions, which saves care­givers and pa­tients time spent on doc­tor vis­its. Oth­ers would broaden ac­cess to res­pite care, sick leave, and job pro­tec­tion for people forced to take time off to care for a loved one.
More broadly, the AARP cam­paign may be a mod­el for how the United States mends its 20th-cen­tury so­cial safety net. The best patches will be re­l­at­ively cheap, in­tensely loc­al, and the res­ult of part­ner­ships between gov­ern­ment and non­gov­ern­ment­al en­tit­ies that identi­fy suc­cess­ful com­munity pro­grams and scale them up.
"It's not about a big gov­ern­ment pro­gram. It's not a bil­lion-dol­lar grant," Ry­an said. "It's about mak­ing the cur­rent sys­tem make sense. We need a sys­tem that fol­lows us through the aging pro­cess. Every­body doesn't need everything, but there are simple things for people who want to live their lives."
Things like the mech­an­ic­al lift that Ry­an bought for her fath­er so that he could ease Ma in and out of her bed. Be­fore Ry­an dis­covered there was a bet­ter al­tern­at­ive, her fath­er had a gruel­ing routine of as­sem­bling and dis­sem­bling a make­shift wheel­chair ramp with cinder blocks and Sheet­rock.
Things like the flex­ib­il­ity to take time off work, which AARP gave Ry­an. Oth­er em­ploy­ers are not so open-minded.
Things like a home. After rent­ing a two-story house for 45 years, Ry­an's par­ents real­ized the stairs were too much. They were urged to move in­to a nurs­ing home, but in­stead bought a one-story home for $68,000 near Buf­falo and lived there for 10 years be­fore Ma passed away.
"People want to stay in their home as long as pos­sible as they age," Ry­an said. "I can see that in dozens of polls I read and com­mis­sion, but I saw it for my­self: My par­ents were first-time home­buy­ers in their 80s. There is the in­ex­or­able pull of home."
It's a pull that we'll all ex­per­i­ence — that is, if we're able to live long enough. Ry­an is driv­en by both the memor­ies of her par­ents and her hopes for her own fu­ture, sign­posted by a bump­er stick­er she keeps in her AARP of­fice. It reads, "Long-Term Care: Fix It Be­fore I Need It."
What We're Following See More »
BACKING OUT ON BERNIE
Trump Won't Debate Sanders After All
3 days ago
THE LATEST
Trump, in a statement: "Based on the fact that the Democratic nominating process is totally rigged and Crooked Hillary Clinton and Deborah Wasserman Schultz will not allow Bernie Sanders to win, and now that I am the presumptive Republican nominee, it seems inappropriate that I would debate the second place finisher. ... I will wait to debate the first place finisher in the Democratic Party, probably Crooked Hillary Clinton, or whoever it may be."
AKNOWLEDGING THE INEVITABLE
UAW: Time to Unite Behind Hillary
4 days ago
THE DETAILS
"It's about time for unity," said UAW President Dennis Williams. "We're endorsing Hillary Clinton. She's gotten 3 million more votes than Bernie, a million more votes than Donald Trump. She's our nominee." He called Sanders "a great friend of the UAW" while saying Trump "does not support the economic security of UAW families." Some 28 percent of UAW members indicated their support for Trump in an internal survey.
AP KEEPING COUNT
Trump Clinches Enough Delegates for the Nomination
4 days ago
THE LATEST
"Donald Trump on Thursday reached the number of delegates needed to clinch the Republican nomination for president, completing an unlikely rise that has upended the political landscape and sets the stage for a bitter fall campaign. Trump was put over the top in the Associated Press delegate count by a small number of the party's unbound delegates who told the AP they would support him at the convention."
TRUMP FLOATED IDEA ON JIMMY KIMMEL'S SHOW
Trump/Sanders Debate Before California Primary?
4 days ago
CAMPAIGNS INJECTED NEW AD MONEY
California: It's Not Over Yet
4 days ago
THE LATEST
"Clinton and Bernie Sanders "are now devoting additional money to television advertising. A day after Sanders announced a new ad buy of less than $2 million in the state, Clinton announced her own television campaign. Ads featuring actor Morgan Freeman as well as labor leader and civil rights activist Dolores Huerta will air beginning on Fridayin Fresno, Sacramento, and Los Angeles media markets. Some ads will also target Latino voters and Asian American voters. The total value of the buy is about six figures according to the Clinton campaign." Meanwhile, a new poll shows Sanders within the margin of error, trailing Clinton 44%-46%.