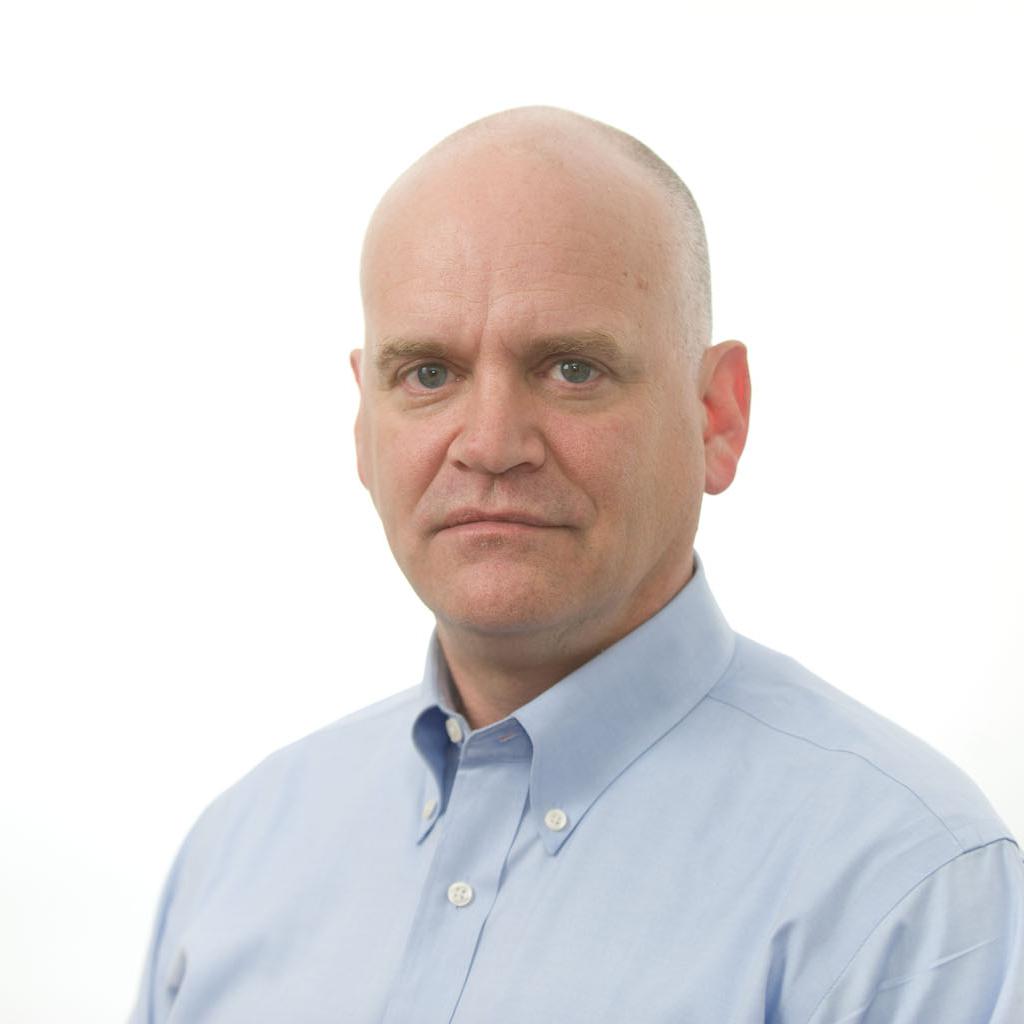 It was an op­por­tun­ity of a life­time for Elaine Ry­an. The na­tion's largest seni­or-cit­izens lobby needed a vice pres­id­ent for state ad­vocacy in Janu­ary 2007, and Ry­an was sched­uled to in­ter­view for the po­s­i­tion. "AARP," she said, "my dream job." But life got in Ry­an's way.
Her 86-year-old moth­er was dia­gnosed with a lung tu­mor and ad­mit­ted to an in­tens­ive-care unit in Lock­port, N.Y., near Buf­falo. Ry­an post­poned the in­ter­view, flew home from Wash­ing­ton, and watched "Ma" die. For years, Ry­an had been her moth­er's un­of­fi­cial care­giver — or­gan­iz­ing teams of health care pro­fes­sion­als via count­less tele­phone calls from Wash­ing­ton and fly­ing to New York every oth­er week­end. After her moth­er's death, Ry­an played a sim­il­ar role for her ail­ing fath­er, who passed away 18 months later at 92.
More than any­thing she'd done in her pro­fes­sion­al life, this made Ry­an an ex­pert on a half-tril­lion dol­lar hid­den in­dustry: fam­ily care­giv­ing. In 2009, ac­cord­ing to an AARP study, about 42.1 mil­lion Amer­ic­ans provided care for an adult fam­ily mem­ber at any giv­en point in time, and about 61.1 mil­lion provided care at some time dur­ing the year. The es­tim­ated eco­nom­ic value of their un­paid ser­vice was about $450 bil­lion in 2009, up from $375 bil­lion in 2007. As the U.S. pop­u­la­tion ages, those num­bers will bal­loon, which brings us back to Ry­an.
She ac­cep­ted the AARP job four months after her moth­er's death and now heads the group's 50-state ef­fort to pass le­gis­la­tion and reg­u­la­tions that help fam­ily care­givers fill massive gaps in the U.S. long-term health care sys­tem. One study shows that 90 per­cent of long-term care in the United States is provided by fam­ily care­givers.
Work­ing its way through sev­er­al state cap­it­als is le­gis­la­tion that re­quires hos­pit­als to identi­fy care­givers and provide them in­struc­tions on how to treat their fam­ily mem­ber at home. An­oth­er bill gives nurses more au­thor­ity to provide care, in­clud­ing writ­ing pre­scrip­tions, which saves care­givers and pa­tients time spent on doc­tor vis­its. Oth­ers would broaden ac­cess to res­pite care, sick leave, and job pro­tec­tion for people forced to take time off to care for a loved one.
More broadly, the AARP cam­paign may be a mod­el for how the United States mends its 20th-cen­tury so­cial safety net. The best patches will be re­l­at­ively cheap, in­tensely loc­al, and the res­ult of part­ner­ships between gov­ern­ment and non­gov­ern­ment­al en­tit­ies that identi­fy suc­cess­ful com­munity pro­grams and scale them up.
"It's not about a big gov­ern­ment pro­gram. It's not a bil­lion-dol­lar grant," Ry­an said. "It's about mak­ing the cur­rent sys­tem make sense. We need a sys­tem that fol­lows us through the aging pro­cess. Every­body doesn't need everything, but there are simple things for people who want to live their lives."
Things like the mech­an­ic­al lift that Ry­an bought for her fath­er so that he could ease Ma in and out of her bed. Be­fore Ry­an dis­covered there was a bet­ter al­tern­at­ive, her fath­er had a gruel­ing routine of as­sem­bling and dis­sem­bling a make­shift wheel­chair ramp with cinder blocks and Sheet­rock.
Things like the flex­ib­il­ity to take time off work, which AARP gave Ry­an. Oth­er em­ploy­ers are not so open-minded.
Things like a home. After rent­ing a two-story house for 45 years, Ry­an's par­ents real­ized the stairs were too much. They were urged to move in­to a nurs­ing home, but in­stead bought a one-story home for $68,000 near Buf­falo and lived there for 10 years be­fore Ma passed away.
"People want to stay in their home as long as pos­sible as they age," Ry­an said. "I can see that in dozens of polls I read and com­mis­sion, but I saw it for my­self: My par­ents were first-time home­buy­ers in their 80s. There is the in­ex­or­able pull of home."
It's a pull that we'll all ex­per­i­ence — that is, if we're able to live long enough. Ry­an is driv­en by both the memor­ies of her par­ents and her hopes for her own fu­ture, sign­posted by a bump­er stick­er she keeps in her AARP of­fice. It reads, "Long-Term Care: Fix It Be­fore I Need It."
What We're Following See More »
STAFF PICKS
Reagan Families, Allies Lash Out at Will Ferrell
45 minutes ago
WHY WE CARE
Ronald Reagan's children and political allies took to the media and Twitter this week to chide funnyman Will Ferrell for his plans to play a dementia-addled Reagan in his second term in a new comedy entitled Reagan. In an open letter, Reagan's daughter Patti Davis tells Ferrell, who's also a producer on the movie, "Perhaps for your comedy you would like to visit some dementia facilities. I have—I didn't find anything comedic there, and my hope would be that if you're a decent human being, you wouldn't either." Michael Reagan, the president's son, tweeted, "What an Outrag....Alzheimers is not joke...It kills..You should be ashamed all of you." And former Rep. Joe Walsh called it an example of "Hollywood taking a shot at conservatives again."
PEAK CONFIDENCE
Clinton No Longer Running Primary Ads
3 hours ago
WHY WE CARE
In a sign that she's ready to put a longer-than-ex­pec­ted primary battle be­hind her, former Sec­ret­ary of State Hil­lary Clin­ton (D) is no longer go­ing on the air in up­com­ing primary states. "Team Clin­ton hasn't spent a single cent in … Cali­for­nia, In­di­ana, Ken­tucky, Ore­gon and West Vir­gin­ia, while" Sen. Bernie Sanders' (I-VT) "cam­paign has spent a little more than $1 mil­lion in those same states." Meanwhile, Sen. Jeff Merkley (D-OR), Sanders' "lone back­er in the Sen­ate, said the can­did­ate should end his pres­id­en­tial cam­paign if he's los­ing to Hil­lary Clin­ton after the primary sea­son con­cludes in June, break­ing sharply with the can­did­ate who is vow­ing to take his in­sur­gent bid to the party con­ven­tion in Phil­adelphia."
CITIZENS UNITED PT. 2?
Movie Based on 'Clinton Cash' to Debut at Cannes
4 hours ago
WHY WE CARE
The team behind the bestselling "Clinton Cash"—author Peter Schweizer and Breitbart's Stephen Bannon—is turning the book into a movie that will have its U.S. premiere just before the Democratic National Convention this summer. The film will get its global debut "next month in Cannes, France, during the Cannes Film Festival. (The movie is not a part of the festival, but will be shown at a screening arranged for distributors)." Bloomberg has a trailer up, pointing out that it's "less Ken Burns than Jerry Bruckheimer, featuring blood-drenched money, radical madrassas, and ominous footage of the Clintons."
INFLUENTIAL APPROPRIATOR
Former Sen. Conrad Burns Dies in Montana
5 hours ago
THE DETAILS
Conrad Burns, the colorful livestock auctioneer and radio executive from Montana who served three terms as a senator, died on Thursday at age 81. Burns "was ousted from office in 2006 under the specter of scandal after developing close ties to "super-lobbyist" Jack Abramoff," although no charges were ever filed.
BETTING ON CARS
Biden Goes Max Biden at the Vatican
5 hours ago
WHY WE CARE
In an exchange not ripped from the page of The Onion, Vice President Biden revealed to a Vatican cardinal that he's been betting reporters on which cars are faster. After meeting privately with Pope Francis, Biden met with Cardinal Pietro Parolin, the Vatican Secretary of State. Within moments of greeting one another, Biden said that he'd met with the pope and, gesturing to the press pool, "I've met with these guys too." Singling out reporter Gardiner Harris, who recounted the exchange, he said, "I had to pay this man $10. He's from the New York Times. We had a bet: which is the faster car, the newer Cadillac or the new [Tesla]. ... The Tesla's two tenths of a second faster. But I lost. I paid my $10." He joked that he's "seeking absolution."