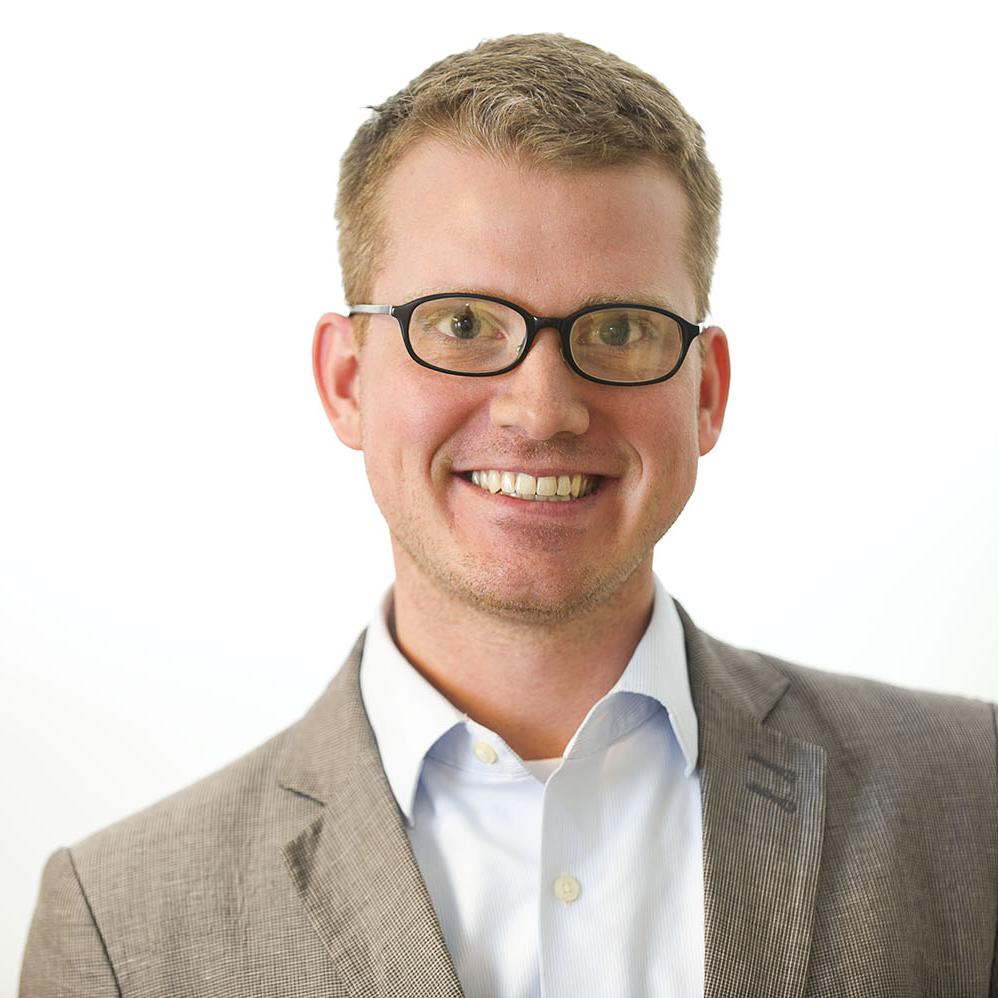 The Health and Hu­man Ser­vices De­part­ment is look­ing ahead to the risk of Obama­care premi­um hikes in 2015, and at changes to the en­roll­ment pro­cess that could help pre­vent them.
"It's not too soon to start think­ing about 2015," Gary Co­hen, the dir­ect­or of the of­fice hand­ling most of Obama­care im­ple­ment­a­tion, told an audi­ence of in­sur­ance in­dustry of­fi­cials on Thursday.
He's right.
Premi­ums in 2015 de­pend on en­roll­ment in 2014, and en­roll­ment for 2014 is off to a rough start, thanks to the tech­nic­al prob­lems with Health­Care.gov. If in­sur­ance com­pan­ies end up with too few cus­tom­ers next year, or if their cus­tom­ers are sick­er and more ex­pens­ive than ex­pec­ted, they'll have to raise premi­ums to cov­er their costs.
"We re­cog­nize we're go­ing to face some chal­lenges for 2015," Co­hen said at a con­fer­ence sponsored by Amer­ica's Health In­sur­ance Plans. "We're go­ing to need to be think­ing about that and look­ing at ways that we can make sure that people aren't ex­per­i­en­cing un­usu­al rate in­creases as we go in­to 2015."
The ad­min­is­tra­tion has already taken one step in that dir­ec­tion, by delay­ing the dead­line for in­surers to file their 2015 rates. Young, healthy con­sumers—the ones who help keep premi­ums low—are ex­pec­ted to sign up at the last minute. So, if in­surers had to set their 2015 rates be­fore they could pro­cess young, healthy en­rollees, they might have played it safe and set high­er premi­ums.
Co­hen said HHS is look­ing at ad­di­tion­al steps to make the pro­cess smooth­er for states and in­sur­ance com­pan­ies next year, in­clud­ing a longer win­dow to pre­view plan in­form­a­tion on the ex­changes and make sure it's ac­cur­ate. He also hin­ted vaguely at oth­er changes de­signed to boost en­roll­ment.
"There are some things we're do­ing now that are not quite ready to get rolled out, but there are some ad­di­tion­al things we're do­ing now to make the en­roll­ment pro­cess even easi­er, to make it easi­er for you all to bring cus­tom­ers to us," he told in­surers. "So I'm hope­ful that as some of those things get in­to place, that will also en­cour­age in­creased num­bers."
Co­hen said he's hop­ing some of the in­sur­ance com­pan­ies that stayed out of Obama­care's ex­changes for 2014 will jump in for 2015, if they see enough healthy con­sumers are sign­ing up.
"I think we're look­ing for­ward to ad­di­tion­al entrants com­ing in­to the mar­ket­places in 2015," he said. "Ob­vi­ously we will have a lot more ac­tu­al know­ledge of who came in, what the risk pool looked like and what the demo­graph­ic char­ac­ter­ist­ics of the risk pool looked like, and all of that. So I think it cer­tainly would be pos­sible for com­pan­ies to make, in some senses, more in­formed choices or de­cisions for next year based on what our ex­per­i­ence is this year."
New entrants would likely help keep premi­ums low be­cause those com­pan­ies would prob­ably set their premi­ums as low as pos­sible, hop­ing to pick off the young­est and health­i­est con­sumers—which, in turn, would pres­sure the com­pan­ies already in the mar­ket to com­pete with low rates of their own.
The ad­min­is­tra­tion said be­fore en­roll­ment began that it ex­pec­ted about 7 mil­lion people to sign up for 2014 cov­er­age. Roughly 35 per­cent to 40 per­cent of those cus­tom­ers need to be young and healthy in or­der to avoid big premi­um hikes. Co­hen ac­know­ledged that Health­Care.gov's prob­lems have put the en­roll­ment ef­fort far be­hind sched­ule, but he wouldn't of­fer a re­vised es­tim­ate for total en­roll­ment.
"I'm not go­ing to throw out any new num­bers today be­cause that would make news, and I don't have any in­terest in mak­ing news today. So I'm not go­ing to vary from the 7 mil­lion we've been pro­ject­ing."¦ I'm not go­ing to say right now that we're not go­ing to be able to meet the tar­gets that we set for ourselves. I think we're just go­ing to see how that goes," Co­hen said.
What We're Following See More »
"CLINTON MUST BECOME THE NEXT PRESIDENT"
Bernie Sanders Seeks to Unite the Party
9 hours ago
THE DETAILS
Instead of his usual stump speech, Bernie Sanders tonight threw his support behind Hillary Clinton, providing a clear contrast between Clinton and GOP nominee Donald Trump on the many issues he used to discuss in his campaign stump speeches. Sanders spoke glowingly about the presumptive Democratic nominee, lauding her work as first lady and as a strong advocate for women and the poor. "We need leadership in this country which will improve the lives of working families, the children, the elderly, the sick and the poor," he said. "Hillary Clinton will make a great president, and I am proud to stand with her tonight."
"MUST NEVER BE PRESIDENT"
Elizabeth Warren Goes After Donald Trump
9 hours ago
THE DETAILS
In a stark contrast from Michelle Obama's uplifting speech, Massachusetts Senator Elizabeth Warren spoke about the rigged system plaguing Americans before launching into a full-throated rebuke of GOP nominee Donald Trump. Trump is "a man who has never sacrificed anything for anyone," she claimed, before saying he "must never be president of the United States." She called him divisive and selfish, and said the American people won't accept his "hate-filled America." In addition to Trump, Warren went after the Republican Party as a whole. "To Republicans in Congress who said no, this November the American people are coming for you," she said.
FLOTUS OFFERS STRONG ENDORSEMENT OF CLINTON
Michelle Obama: "I Trust" Hillary Clinton
10 hours ago
THE DETAILS
"In this election, and every election, it's about who will have the power to shape our children for the next four or eight years of their lives," Michelle Obama said. "There is only one person who I trust with that responsibility … and that is our friend Hillary Clinton." In a personal and emotional speech, Michelle Obama spoke about the effect that angry oppositional rhetoric had on her children and how she chose to raise them. "When they go low, we go high," Obama said she told her children about dealing with bullies. Obama stayed mostly positive, but still offered a firm rebuke of Donald Trump, despite never once uttering his name. "The issues a president faces cannot be boiled down to 140 characters," she said.
SANDERS BACKER CONFRONTS STUBBORN SANDERS SUPPORTERS
Sarah Silverman to Bernie or Bust: "You're Being Ridiculous"
11 hours ago
THE DETAILS
Many Bernie Sanders delegates have spent much of the first day of the Democratic National Convention resisting unity, booing at mentions of Hillary Clinton and often chanting "Bernie! Bernie!" Well, one of the most outspoken Bernie Sanders supporters just told them to take a seat. "To the Bernie-or-bust people: You're being ridiculous," said comedian Sarah Silverman in a brief appearance at the Convention, minutes after saying that she would proudly support Hillary Clinton for president.
'INEXCUSABLE REMARKS'
DNC Formally Apologizes to Bernie Sanders
15 hours ago
THE LATEST
The Democratic National Committee issued a formal apology to Bernie Sanders today, after leaked emails showed staffers trying to sabotage his presidential bid. "On behalf of everyone at the DNC, we want to offer a deep and sincere apology to Senator Sanders, his supporters, and the entire Democratic Party for the inexcusable remarks made over email," DNC officials said in the statement. "These comments do not reflect the values of the DNC or our steadfast commitment to neutrality during the nominating process. The DNC does not—and will not—tolerate disrespectful language exhibited toward our candidates."