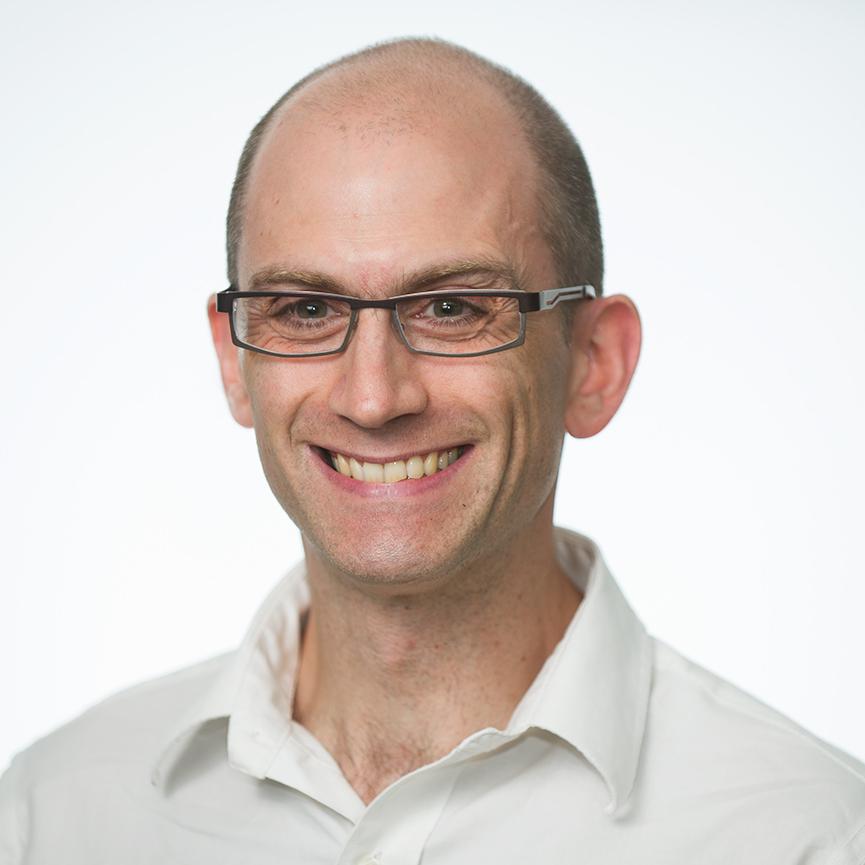 Arch­er Daniels Mid­land, the $30 bil­lion glob­al food gi­ant, has plenty at stake when it comes to fed­er­al and con­gres­sion­al poli­cy­mak­ing. That's one reas­on it spent $360,000 on lob­by­ing in the second quarter of this year.
What policies all that money is go­ing to push is, at least in the­ory, in­form­a­tion that the pub­lic should be able to find when the com­pany files its man­dat­ory quarterly lob­by­ing-dis­clos­ure re­port to Con­gress.
But ADM's tally of its April-June lob­by­ing won't tell you much at all. On trade, you'll learn only that ADM lob­bied on "Mat­ters re­lated to ag­ri­cul­tur­al trade." How about the en­vir­on­ment? The re­port re­veals only that ADM lob­bied on "Mat­ters re­lat­ing to cli­mate change and sus­tain­ab­il­ity."
And ADM is not alone.
Some com­pan­ies' and ad­vocacy groups' quarterly dis­clos­ure forms provide highly spe­cif­ic lists of bills and top­ics they're work­ing on. But oth­er lob­by­ing re­ports de­ploy lan­guage so vague that they re­veal al­most no in­form­a­tion at all, un­der­min­ing the ef­fic­acy of laws aimed at keep­ing the pub­lic abreast of how in­siders are lob­by­ing their elec­ted of­fi­cials.
"It is not provid­ing the pub­lic with the in­form­a­tion they need to know what's go­ing on in Con­gress," said Sarah Bryn­er, the re­search dir­ect­or at the Cen­ter for Re­spons­ive Polit­ics. "By not re­port­ing the is­sue activ­ity, you are not giv­ing Amer­ic­ans the in­form­a­tion they need to un­der­stand these lob­by­ing cam­paigns."
The lob­by­ing rules re­quire quarterly re­ports that list both broad cat­egor­ies (like en­ergy, trade, de­fense, taxes, and so forth) and "spe­cif­ic lob­by­ing is­sues" with­in those cat­egor­ies. It's the line in the re­ports ask­ing for spe­cif­ics—Line 16—that's of­ten left very vague.
Take the dis­clos­ure form that lob­by­ing gi­ant Squire Pat­ton Boggs filed for its $380,000 in second-quarter 2014 work with the re­finer Cit­go. Be­low the gen­er­al "fuel/gas/oil" cat­egory, it lists only "is­sues re­lated to brand pro­tec­tion."
Or take Cit­izens for Re­spons­ible En­ergy Solu­tions, a re­l­at­ively new non­profit group that urges con­ser­vat­ives to push for low-car­bon en­ergy in­vest­ment. The second-quarter re­port filed by Cross­roads Strategies, one of the firms lob­by­ing on the group's be­half, says only that it's lob­by­ing on "is­sues re­lated to com­pre­hens­ive en­ergy sources and en­vir­on­ment­al policies."
Com­pare that with Koch In­dus­tries, whose dis­clos­ure forms provide a de­tailed list of bills and top­ics the com­pany spent $2.7 mil­lion lob­by­ing on in the second quarter. Or the lefty League of Con­ser­va­tion Voters, whose dis­clos­ure of $90,000 in second-quarter lob­by­ing goes one step fur­ther: It not only de­scribes the bills that the group is lob­by­ing but, un­like Koch In­dus­tries, also says which po­s­i­tion it's sup­port­ing.
Lee Drut­man, a seni­or fel­low at the Sun­light Found­a­tion, said the cur­rent sys­tem al­lows too much to re­main out­side of pub­lic view.
"We would like to have a lob­by­ing-dis­clos­ure sys­tem that tells us something about what is be­ing dis­cussed. Giv­en that na­tion­al policy is at stake, we should have a good sense of who is ar­guing what and why," he said.
Un­der the cur­rent sys­tem, the sec­ret­ary of the Sen­ate and the clerk of the House of­fer guidelines for how lob­by­ists should ad­here to the Lob­by­ing Dis­clos­ure Act re­quire­ments. The guidelines de­mand a list­ing of bill num­bers when the lob­by­ing is on le­gis­la­tion, but they don't stop there.
"In our view, the LDA con­tem­plates dis­clos­ures that are ad­equate to in­form the pub­lic of the lob­by­ing cli­ent's spe­cif­ic is­sues from a re­view of the Form … without in­de­pend­ent fa­mili­ar­ity with bill num­bers or the cli­ent's in­terest in spe­cif­ic sub­ject mat­ters with­in lar­ger bills," the guidelines state.
"The dis­clos­ures … must in­clude bill num­bers, where ap­plic­able, but must al­ways con­tain in­form­a­tion that is ad­equate, stand­ing alone, to in­form the pub­lic of the spe­cif­ic lob­by­ing is­sues," the guidelines add.
But en­for­cing that stand­ard is dif­fi­cult: The House and Sen­ate of­fices don't have the audit­ing and in­vest­ig­at­ive power to po­lice the qual­ity of the dis­clos­ure once the fil­ings come in.
And, more broadly, if some re­ports are not es­pe­cially com­plete, it's not a prob­lem that's front and cen­ter in fed­er­al ef­forts to en­force the Lob­by­ing Dis­clos­ure Act.
The U.S. At­tor­ney's Of­fice for the Dis­trict of Columbia has un­der­taken vari­ous en­force­ment ac­tions, in­clud­ing a case against a lob­by­ing firm brought earli­er this year that could lead to a fine of more than $5 mil­lion. But those cases are about fail­ure to file dis­clos­ure re­ports and sep­ar­ate polit­ic­al con­tri­bu­tion re­ports, rather than the qual­ity of the dis­clos­ures.
"You really have to screw up pretty badly to be in the crosshairs of the U.S. at­tor­ney's of­fice when it comes to the [Lob­by­ing Dis­clos­ure Act]," said Chris­toph­er DeLacy, an ex­pert on lob­by­ing and cam­paign law with the firm Hol­land & Knight.
Else­where, the Gov­ern­ment Ac­count­ab­il­ity Of­fice peri­od­ic­ally tracks com­pli­ance with sev­er­al as­pects of the dis­clos­ure re­quire­ments, but that re­view does not look at wheth­er the list­ing of is­sues is com­plete on dis­clos­ure forms.
"This is the case with lots of gov­ern­ment agen­cies that deal with com­pli­ance. Just get­ting people to file ac­cur­ately and on time is the biggest con­cern," said Bryn­er of the Cen­ter for Re­spons­ive Polit­ics. "All of the de­tails with how they are fil­ing and the con­tent of their fil­ing is to some ex­tent gravy, and that's too bad be­cause just fil­ing the form does not ne­ces­sar­ily give people what they need to know."
What We're Following See More »
ON GUN RIGHTS
Trump Jr. Meeting with GOP Members
3 hours ago
FLOPPY DISKS
US Nukes Rely on Decades-Old Tech
3 hours ago
'NO BASIS IN LAW'
Eleven States Sue Administration Over Transgender Bathroom Access
5 hours ago
THE LATEST
The great restroom war of 2016 continues apace, as eleven states have sued the Obama administration in federal court, claiming its federal guidance on how schools should accommodate transgender students "has no basis in law." "The lawsuit was filed in the U.S. District Court for the Northern District of Texas on behalf of Alabama, Arizona, Georgia, Louisiana, Maine, Oklahoma, Tennessee, Texas, Utah, West Virginia and Wisconsin. The lawsuit argues that the federal government has worked to turn workplaces and schools 'into laboratories for a massive social experiment.'"
NEXT STOP: THE FLOOR
Puerto Rico Debt Bill Passes House Committee
6 hours ago
THE LATEST
By a 29-10 vote, the House Natural Resources Committee today passed the bill to allow Puerto Rico to restructure its $70 billion in debt. The legislation "would establish an oversight board to help the commonwealth restructure its un-payable debt and craft an economic recovery plan."
WITHIN 15 DAYS OF NOMINATION
Wyden Bill Would Make Nominees' Tax Disclosures Mandatory
6 hours ago
THE DETAILS
"Though every major party nominee since 1976 has released his tax returns while running for president, the practice has never been required by law. Sen. Ron Wyden (D-OR) wants to change that. The senior Democrat on the Senate Finance Committee, which handles tax issues, introduced a bill on Wednesday that would force presidential candidates to release their most recent tax returns. The Presidential Tax Transparency Act, as the bill is called, would require candidates to make their latest three years of tax returns public no later than 15 days after becoming the nominee."