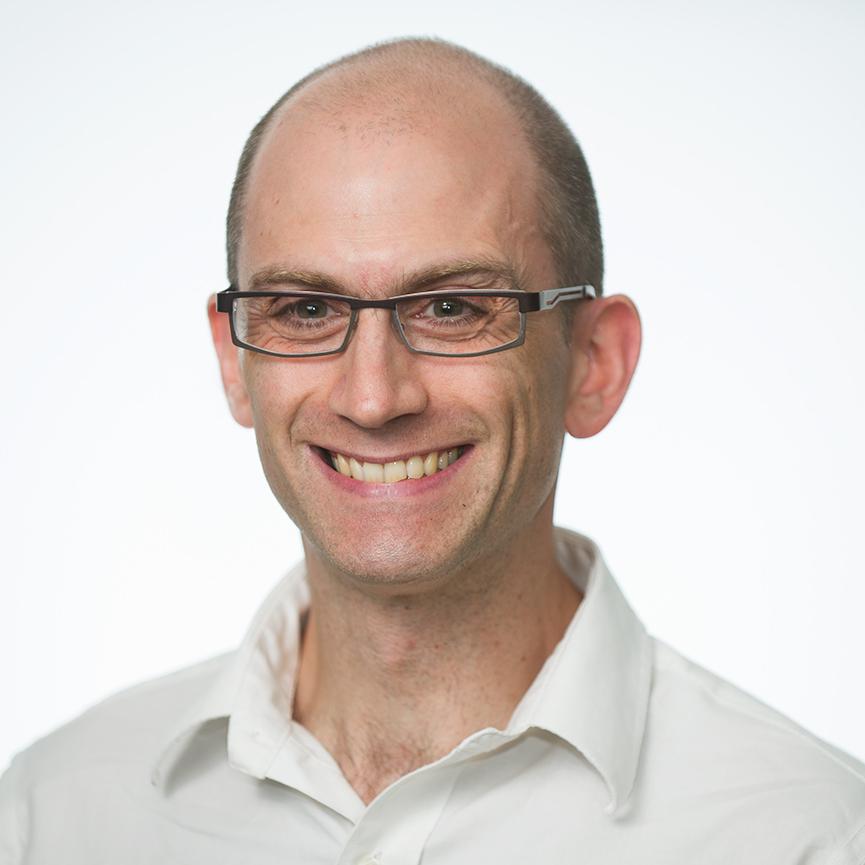 Feb. 24, 2014, 12:48 p.m.
Su­preme Court swing vote An­thony Kennedy and con­ser­vat­ive justices cast skep­tic­al eyes Monday on the En­vir­on­ment­al Pro­tec­tion Agency's green­house-gas per­mit re­quire­ments for large in­dus­tri­al pol­luters.
But the Court showed no ap­pet­ite for upend­ing its land­mark 2007 de­cision in Mas­sachu­setts v. EPA that es­tab­lished the agency's over­all au­thor­ity to reg­u­late green­house gases, ef­forts slated to in­clude na­tion­al car­bon-di­ox­ide rules for coal-fired power plants.
In­stead, justices fo­cused on the much nar­row­er ques­tion be­fore the Court: wheth­er EPA ab­used its dis­cre­tion by in­clud­ing green­house gases in case-by-case per­mit­ting for large new and mod­i­fied sources, such as factor­ies, power plants, and re­finer­ies.
"I couldn't find a single pre­ced­ent that strongly sup­ports your po­s­i­tion," Kennedy told U.S. So­li­cit­or Gen­er­al Don­ald Ver­rilli at one point dur­ing Monday's or­al ar­gu­ment.
In­dustry groups and con­ser­vat­ive states bat­tling EPA reg­u­la­tion say the agency is uni­lat­er­ally re­writ­ing Clean Air Act per­mit­ting rules to in­clude green­house gases in a way that Con­gress has not au­thor­ized.
"Con­gress does not es­tab­lish round holes for square pegs," said Jonath­an Mitchell, the so­li­cit­or gen­er­al of Texas, one of sev­er­al con­ser­vat­ive states chal­len­ging EPA's per­mit re­quire­ments.
"The prop­er re­sponse … is for EPA to con­clude that Con­gress nev­er del­eg­ated reg­u­lat­ory au­thor­ity over green­house gases in the [pre­ven­tion of sig­ni­fic­ant de­teri­or­a­tion, or PSD] and Title 5 pro­grams," he told the justices Monday, re­fer­ring to the long-stand­ing air-pol­lu­tion per­mit pro­grams that, un­der the Obama ad­min­is­tra­tion, were ex­pan­ded to in­clude green­house gases.
The Court's lib­er­al justices ap­peared sup­port­ive of EPA em­ploy­ing its dis­cre­tion to in­ter­pret pro­vi­sions of the air law that ap­ply to the per­mit­ting pro­gram.
"Why isn't that a clas­sic case of de­fer­ence to the agency?" asked Justice Elena Kagan, cit­ing the Su­preme Court's 1984 de­cision in Chev­ron U.S.A. Inc. v. Nat­ur­al Re­sources De­fense Coun­cil Inc., which awards de­fer­ence to fed­er­al agen­cies to in­ter­pret laws in cases where the stat­ute it­self isn't clear.
Sim­il­arly, Justice Steph­en Brey­er re­peatedly raised the idea that fed­er­al agen­cies have lee­way to in­ter­pret stat­utes to avoid un­in­ten­ded out­comes, not­ing at one point that laws have "im­pli­cit" ex­cep­tions "all the time."
But con­ser­vat­ive Justice Ant­on­in Scalia said: "I don't have as ex­pans­ive a no­tion of read­ing ex­cep­tions in­to a stat­ute that are not there as Justice Brey­er does."
Thus far 141 fa­cil­it­ies have re­ceived green­house-gas per­mits since the PSD per­mit­ting pro­gram began ad­dress­ing cli­mate change in 2011, ac­cord­ing to pub­lished re­ports.
The PSD pro­gram re­quires use of so-called best-avail­able con­trol tech­no­logy to lim­it vari­ous pol­lut­ants, which for green­house gases has largely meant in­creased en­ergy ef­fi­ciency thus far, Ver­rilli said.
A de­cent chunk of Monday's ar­gu­ment fo­cused on EPA's de­cision to only be­gin reg­u­lat­ing green­house gases at an emis­sions level that far ex­ceeds the amount that trig­gers reg­u­la­tion of oth­er pol­lut­ants un­der the Clean Air Act's per­mit rules.
EPA called this de­cision needed to avoid sweep­ing up a vast and un­man­age­able num­ber of small busi­nesses and oth­er emis­sions sources in the per­mit­ting net.
But in­dustry groups and states chal­len­ging EPA ar­gue that un­less the green­house-gas per­mit­ting is stopped in its tracks, the agency will even­tu­ally start man­dat­ing per­mits for in­creas­ingly smal­ler busi­nesses and fa­cil­it­ies.
They also say that the per­mit­ting pro­gram should not be ap­plied to green­house gases be­cause they don't have acute, loc­al­ized pub­lic health ef­fects in the areas where they're emit­ted.
Ver­rilli re­but­ted that ar­gu­ment. "It's not at all un­usu­al that the EPA would be reg­u­lat­ing emis­sions in one place be­cause … they im­pose ef­fects hun­dreds or even thou­sands of miles away," he said.
In ad­di­tion to de­fend­ing the spe­cif­ics of EPA's per­mit pro­gram, Ver­rilli broadly framed his ar­gu­ments around the need to con­front glob­al warm­ing, which he called the "gravest en­vir­on­ment­al prob­lem that we face."
"There really is an ur­gency here, you know, and that's part of what's driv­ing EPA in this situ­ation," he said.
At the mo­ment, the per­mit­ting case ap­pears un­likely to cre­ate any new jeop­ardy for EPA's broad­er ef­forts to reg­u­late green­house-gas emis­sions.
In par­tic­u­lar, the agency is craft­ing na­tion­al emis­sions stand­ards for power plants that rely on a sep­ar­ate pro­vi­sion of the Clean Air Act than the per­mit pro­gram be­fore the Court on Monday.
What We're Following See More »
BACKING OUT ON BERNIE
Trump Won't Debate Sanders After All
2 days ago
THE LATEST
Trump, in a statement: "Based on the fact that the Democratic nominating process is totally rigged and Crooked Hillary Clinton and Deborah Wasserman Schultz will not allow Bernie Sanders to win, and now that I am the presumptive Republican nominee, it seems inappropriate that I would debate the second place finisher. ... I will wait to debate the first place finisher in the Democratic Party, probably Crooked Hillary Clinton, or whoever it may be."
AKNOWLEDGING THE INEVITABLE
UAW: Time to Unite Behind Hillary
3 days ago
THE DETAILS
"It's about time for unity," said UAW President Dennis Williams. "We're endorsing Hillary Clinton. She's gotten 3 million more votes than Bernie, a million more votes than Donald Trump. She's our nominee." He called Sanders "a great friend of the UAW" while saying Trump "does not support the economic security of UAW families." Some 28 percent of UAW members indicated their support for Trump in an internal survey.
AP KEEPING COUNT
Trump Clinches Enough Delegates for the Nomination
3 days ago
THE LATEST
"Donald Trump on Thursday reached the number of delegates needed to clinch the Republican nomination for president, completing an unlikely rise that has upended the political landscape and sets the stage for a bitter fall campaign. Trump was put over the top in the Associated Press delegate count by a small number of the party's unbound delegates who told the AP they would support him at the convention."
TRUMP FLOATED IDEA ON JIMMY KIMMEL'S SHOW
Trump/Sanders Debate Before California Primary?
3 days ago
CAMPAIGNS INJECTED NEW AD MONEY
California: It's Not Over Yet
3 days ago
THE LATEST
"Clinton and Bernie Sanders "are now devoting additional money to television advertising. A day after Sanders announced a new ad buy of less than $2 million in the state, Clinton announced her own television campaign. Ads featuring actor Morgan Freeman as well as labor leader and civil rights activist Dolores Huerta will air beginning on Fridayin Fresno, Sacramento, and Los Angeles media markets. Some ads will also target Latino voters and Asian American voters. The total value of the buy is about six figures according to the Clinton campaign." Meanwhile, a new poll shows Sanders within the margin of error, trailing Clinton 44%-46%.