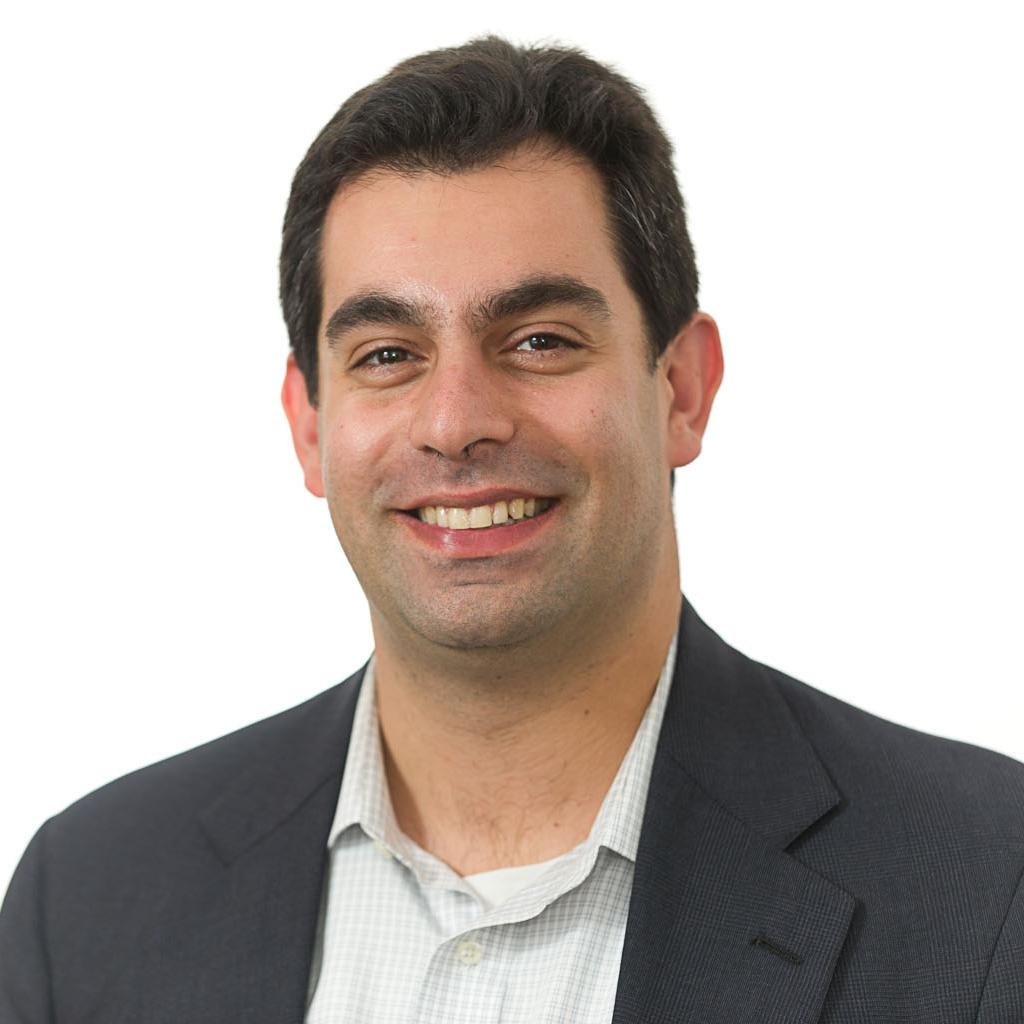 One of the most un­der­ap­pre­ci­ated stor­ies in re­cent years is the de­teri­or­a­tion of the Demo­crat­ic bench un­der Pres­id­ent Obama's ten­ure in of­fice. The party has be­come much more ideo­lo­gic­ally ho­mo­gen­ous, los­ing most of its mod­er­ate wing as a res­ult of the last two dis­astrous midterm elec­tions. By one new catch-all meas­ure, a party-strength in­dex in­tro­duced by Real­Clear­Polit­ics ana­lysts Sean Trende and Dav­id Byler, Demo­crats are in their worst po­s­i­tion since 1928. That dy­nam­ic has mani­fes­ted it­self in the Demo­crat­ic pres­id­en­tial con­test, where the bench is so bar­ren that a flawed Hil­lary Clin­ton is bar­rel­ing to an un­con­tested nom­in­a­tion.
But less at­ten­tion has been paid to how the shrink­ing num­ber of Demo­crat­ic of­fice­hold­ers in the House and in statewide of­fices is af­fect­ing the party's Sen­ate races. It's aw­fully un­usu­al to see how de­pend­ent Demo­crats are in re­ly­ing on former los­ing can­did­ates as their stand­ard-bear­ers in 2016. Wis­con­sin's Russ Fein­gold, Pennsylvania's Joe Ses­tak, In­di­ana's Bar­on Hill, and Ohio's Ted Strick­land all ran un­der­whelm­ing cam­paigns in los­ing of­fice in 2010—and are look­ing to re­turn to polit­ics six years later. Party of­fi­cials are court­ing former Sen. Kay Hagan of North Car­o­lina to make a comeback bid, des­pite me­diocre fa­vor­ab­il­ity rat­ings and the fact that she lost a race just months ago that most had ex­pec­ted her to win. All told, more than half of the Demo­crats' Sen­ate chal­lengers in 2016 are comeback can­did­ates.
On one hand, most of these can­did­ates are the best choices Demo­crats have. Fein­gold and Strick­land are run­ning ahead of GOP Sens. Ron John­son and Rob Port­man in re­cent polls. Hill and Hagan boast proven cros­sov­er ap­peal in GOP-lean­ing states that would be chal­len­ging pickups. Their pres­ence in the race gives the party a fight­ing chance to re­take the Sen­ate.
(RE­LATED: What's Next In the House Benghazi Com­mit­tee's Hil­lary Clin­ton In­vest­ig­a­tion)
But look more closely, and the re­li­ance on former fail­ures is a dir­ect res­ult of the party hav­ing no one else to turn to. If the brand-name chal­lengers didn't run, the roster of up-and-com­ing pro­spects in the re­spect­ive states is short. They're also fa­cing an omin­ous his­tor­ic­al real­ity that only two de­feated sen­at­ors have suc­cess­fully re­turned to the up­per cham­ber in the last six dec­ades. As polit­ic­al ana­lyst Stu Rothen­berg put it, they're ask­ing "voters to re­hire them for a job from which they were fired." Sen­ate Demo­crats are re­ly­ing on these re­peat can­did­ates for the ex­act same reas­on that Demo­crats are com­fort­able with anoint­ing Hil­lary Clin­ton for their pres­id­en­tial nom­in­a­tion: There aren't any bet­ter al­tern­at­ives.
For a por­trait of the Demo­crats' slim pick­ings, just look at the polit­ic­al break­down in three of the most con­sequen­tial battle­ground states. Re­pub­lic­ans hold 12 of Ohio's 16 House seats, and all six of their statewide of­fices. In Wis­con­sin, Re­pub­lic­ans hold a ma­jor­ity of the state's eight House seats and four of five statewide par­tis­an of­fices. In Pennsylvania, 13 of the 18 rep­res­ent­at­ives are Re­pub­lic­ans, though Demo­crats hold all the statewide of­fices. (One ma­jor caveat: Kath­leen Kane, the Demo­crats' once-hyped at­tor­ney gen­er­al in the state, is un­der crim­in­al in­vest­ig­a­tion and has be­come a polit­ic­al punch­line.) These are all Demo­crat­ic-friendly states that Obama car­ried twice.
If Strick­land didn't run, the party's hopes against Port­man would lie in the hands of 30-year-old Cin­cin­nati Coun­cil­man P.G. Sit­ten­feld, who would make un­ex­pec­ted his­tory as one of the na­tion's young­est sen­at­ors with a vic­tory. (Sit­ten­feld is still mount­ing a long-shot primary cam­paign against Strick­land.) Without Fein­gold in Wis­con­sin, the party's only lo­gic­al op­tion would be Rep. Ron Kind, who has reg­u­larly passed up op­por­tun­it­ies for a pro­mo­tion. Former Mil­wau­kee May­or Tom Bar­rett already lost to Gov. Scott Walk­er twice, and busi­ness­wo­man Mary Burke dis­ap­poin­ted as a first-time gubernat­ori­al can­did­ate last year. And des­pite the Demo­crat­ic es­tab­lish­ment's pub­li­cized carp­ing over Joe Ses­tak in Pennsylvania, the list of al­tern­at­ives is equally un­der­whelm­ing: His only cur­rent in­tra-party op­pos­i­tion is from the may­or of Al­lentown.
(RE­LATED: Hil­lary Clin­ton to Launch Her Cam­paign, Again)
In the more con­ser­vat­ive states, the drop-off between favored re­cruits and al­tern­at­ives is even more stark. Hagan would be a flawed nom­in­ee in North Car­o­lina, but there's no one else wait­ing in the wings. The strongest Demo­crat­ic politi­cian, At­tor­ney Gen­er­al Roy Cooper, is run­ning for gov­ernor in­stead. And in In­di­ana, the bench is so thin that even the GOP's em­battled gov­ernor, Mike Pence, isn't fa­cing for­mid­able op­pos­i­tion. Hill, who lost con­gres­sion­al reelec­tion cam­paigns in both 2004 and 2010, is not ex­pec­ted to face ser­i­ous primary com­pet­i­tion in the race to suc­ceed re­tir­ing GOP Sen. Dan Coats.
Even in the two swing states where the party landed young, up-and-com­ing re­cruits to run, their op­tions were aw­fully lim­ited. In Flor­ida, 32-year-old Rep. Patrick Murphy is one of only five House Demo­crats to rep­res­ent a dis­trict that Mitt Rom­ney car­ried in 2012—and his cent­rism has made him one of the most com­pel­ling can­did­ates for high­er of­fice. The Demo­crat­ic Sen­at­ori­al Cam­paign Com­mit­tee quickly ral­lied be­hind his cam­paign (in part to squelch po­ten­tial op­pos­i­tion from firebrand con­gress­man Alan Grayson). But if Murphy didn't run, the al­tern­at­ives would have been lim­ited: fresh­man Rep. Gwen Gra­ham and po­lar­iz­ing Demo­crat­ic Na­tion­al Com­mit­tee Chair Debbie Wasser­man Schultz be­ing the most lo­gic­al al­tern­at­ives.
In Nevada, Demo­crats boast one of their strongest chal­lengers in former state At­tor­ney Gen­er­al Cath­er­ine Cortez Masto, vy­ing to be­come the first Lat­ina ever elec­ted to the Sen­ate. But her as­cen­sion is due, in part, to the fact that oth­er tal­en­ted of­fice­hold­ers lost in the 2014 statewide wipeout. Demo­crat­ic lieu­ten­ant-gov­ernor nom­in­ee Lucy Flores, hyped by MS­N­BC as a "po­ten­tial su­per­star," lost by 26 points to her GOP op­pon­ent. Former Sec­ret­ary of State Ross Miller, an­oth­er fast-rising pol, badly lost his bid for at­tor­ney gen­er­al against a non­des­cript Re­pub­lic­an. By simply tak­ing a break from polit­ics, Cortez Masto avoided the wave and kept her pro­spects alive for 2016.
(RE­LATED: Newly Re­leased Clin­ton Email De­tail Benghazi Cor­res­pond­ence)
This isn't an as­sess­ment of Demo­crat­ic chances for a Sen­ate ma­jor­ity in 2017; it's a glar­ing warn­ing for the party's longer-term health. If Clin­ton can't ex­tend the Demo­crats' pres­id­en­tial win­ning streak—a fun­da­ment­al chal­lenge, re­gard­less of the polit­ic­al en­vir­on­ment—the party's bar­ren bench will cause even more alarm for the next pres­id­en­tial cam­paign. And if the Demo­crats' core con­stitu­en­cies don't show up for midterm elec­tions—an out­look that's rap­idly be­com­ing con­ven­tion­al wis­dom—Demo­crats have ser­i­ous chal­lenges in 2018 as well. It's why The New York­er's lib­er­al writer John Cas­sidy warned that a Clin­ton loss next year could "as­sign [Re­pub­lic­ans] a po­s­i­tion of dom­in­ance."
By fo­cus­ing on how the elect­or­ate's rap­id change would hand Demo­crats a clear ad­vant­age in pres­id­en­tial races, Obama's ad­visers over­looked how the base-strok­ing moves would play in the states. Their op­tim­ist­ic view of the fu­ture has been ad­op­ted by Clin­ton, who has been run­ning to the left even without ser­i­ous primary com­pet­i­tion.
But without a fu­ture gen­er­a­tion of lead­ers able to com­pel­lingly carry the lib­er­al mes­sage, there's little guar­an­tee that chan­ging demo­graph­ics will se­cure the party's des­tiny. The irony of the 2016 Sen­ate races is that Demo­crats are bet­ting on the past, run­ning vet­er­an politi­cians to win them back the ma­jor­ity—with Clin­ton at the top of the tick­et. If that for­mula doesn't work, the re­build­ing pro­cess will be long and ar­du­ous.
What We're Following See More »
"CLINTON MUST BECOME THE NEXT PRESIDENT"
Bernie Sanders Seeks to Unite the Party
8 hours ago
THE DETAILS
Instead of his usual stump speech, Bernie Sanders tonight threw his support behind Hillary Clinton, providing a clear contrast between Clinton and GOP nominee Donald Trump on the many issues he used to discuss in his campaign stump speeches. Sanders spoke glowingly about the presumptive Democratic nominee, lauding her work as first lady and as a strong advocate for women and the poor. "We need leadership in this country which will improve the lives of working families, the children, the elderly, the sick and the poor," he said. "Hillary Clinton will make a great president, and I am proud to stand with her tonight."
"MUST NEVER BE PRESIDENT"
Elizabeth Warren Goes After Donald Trump
9 hours ago
THE DETAILS
In a stark contrast from Michelle Obama's uplifting speech, Massachusetts Senator Elizabeth Warren spoke about the rigged system plaguing Americans before launching into a full-throated rebuke of GOP nominee Donald Trump. Trump is "a man who has never sacrificed anything for anyone," she claimed, before saying he "must never be president of the United States." She called him divisive and selfish, and said the American people won't accept his "hate-filled America." In addition to Trump, Warren went after the Republican Party as a whole. "To Republicans in Congress who said no, this November the American people are coming for you," she said.
FLOTUS OFFERS STRONG ENDORSEMENT OF CLINTON
Michelle Obama: "I Trust" Hillary Clinton
9 hours ago
THE DETAILS
"In this election, and every election, it's about who will have the power to shape our children for the next four or eight years of their lives," Michelle Obama said. "There is only one person who I trust with that responsibility … and that is our friend Hillary Clinton." In a personal and emotional speech, Michelle Obama spoke about the effect that angry oppositional rhetoric had on her children and how she chose to raise them. "When they go low, we go high," Obama said she told her children about dealing with bullies. Obama stayed mostly positive, but still offered a firm rebuke of Donald Trump, despite never once uttering his name. "The issues a president faces cannot be boiled down to 140 characters," she said.
SANDERS BACKER CONFRONTS STUBBORN SANDERS SUPPORTERS
Sarah Silverman to Bernie or Bust: "You're Being Ridiculous"
10 hours ago
THE DETAILS
Many Bernie Sanders delegates have spent much of the first day of the Democratic National Convention resisting unity, booing at mentions of Hillary Clinton and often chanting "Bernie! Bernie!" Well, one of the most outspoken Bernie Sanders supporters just told them to take a seat. "To the Bernie-or-bust people: You're being ridiculous," said comedian Sarah Silverman in a brief appearance at the Convention, minutes after saying that she would proudly support Hillary Clinton for president.
'INEXCUSABLE REMARKS'
DNC Formally Apologizes to Bernie Sanders
15 hours ago
THE LATEST
The Democratic National Committee issued a formal apology to Bernie Sanders today, after leaked emails showed staffers trying to sabotage his presidential bid. "On behalf of everyone at the DNC, we want to offer a deep and sincere apology to Senator Sanders, his supporters, and the entire Democratic Party for the inexcusable remarks made over email," DNC officials said in the statement. "These comments do not reflect the values of the DNC or our steadfast commitment to neutrality during the nominating process. The DNC does not—and will not—tolerate disrespectful language exhibited toward our candidates."