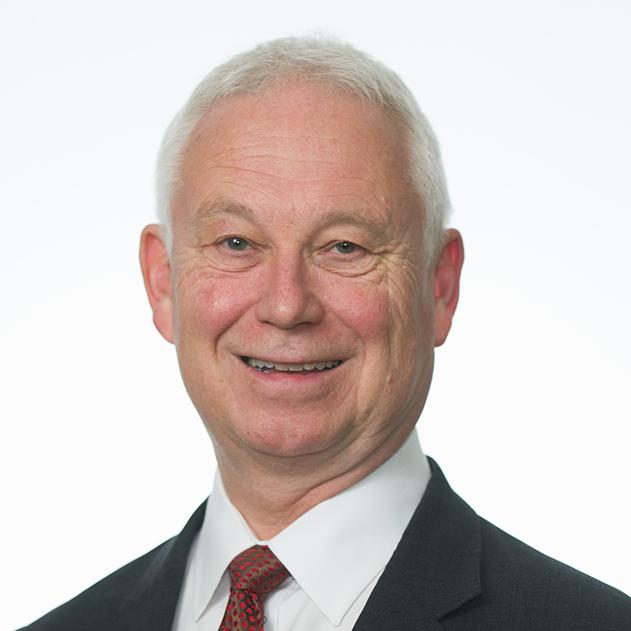 Pres­id­ent Obama's sig­na­ture on the new farm bill has po­si­tioned Sen­ate Ag­ri­cul­ture Com­mit­tee Chair­wo­man Debbie Stabenow, D-Mich., as the most power­ful ag­ri­cul­tur­al poli­cy­maker in the United States and one of the most im­port­ant wo­men in ag­ri­cul­ture in the world.
When Obama signed the bill on Feb. 7 at Michigan State Uni­versity in East Lans­ing, Stabenow's alma ma­ter, he noted that Stabenow has been "a huge cham­pi­on of Amer­ic­an man­u­fac­tur­ing but really shep­her­ded through this farm bill, which was a very chal­len­ging piece of busi­ness."
Obama's praise for Stabenow has been privately echoed by farm lead­ers, who ini­tially viewed her as an urb­an lib­er­al sen­at­or in­ter­ested only in autos and cher­ries. Some were so alarmed, they begged then-Sen­ate Budget Com­mit­tee Chair­man Kent Con­rad, D-N.D., to use his seni­or­ity to take the job. But Con­rad chose to keep the Budget chair and as­sured them Stabenow had been a low-key but in­flu­en­tial, main­stream sen­at­or dur­ing the 2008 budget ne­go­ti­ations and would do just fine.
The Ag­ri­cul­ture Act of 2014, as it is form­ally known, is very much Stabenow's product. The con­fer­ence re­port con­tained some con­ces­sions to South­ern grow­ers from the House ver­sion of the bill, but most pro­vi­sions ori­gin­ated in the Sen­ate, which passed the bill twice be­fore House Ag­ri­cul­ture Com­mit­tee Chair­man Frank Lu­cas, R-Okla., could be­gin its tor­tur­ous jour­ney on the House floor. She also worked out in­tric­ate com­prom­ises on the con­fer­ence re­port.
Wo­men such as Pa­tri­cia Wo­ertz, the pres­id­ent and CEO of Arch­er Daniels Mid­land, have be­gun to rise in the no­tori­ously male fields of farm­ing and ag­ribusi­ness, but Stabenow will have more in­flu­ence than any single cor­por­ate ex­ec­ut­ive as the com­mit­tee takes up its post-farm-bill agenda.
This week, Stabenow will hold a hear­ing on Obama's nom­in­a­tions of a chair­man and two com­mis­sion­ers for the Com­mod­ity Fu­tures Trad­ing Com­mis­sion, and, later this year, Con­gress is ex­pec­ted to take up the reau­thor­iz­a­tion of the CFTC. Both the nom­in­a­tion hear­ing and the reau­thor­iz­a­tion pro­cess are ex­pec­ted to be­come for­ums for mem­bers to air their dif­fer­ences over wheth­er the com­mod­ity and fu­tures pro­vi­sions of the Dodd-Frank fin­an­cial ser­vices re­form act pro­tect the Amer­ic­an people bet­ter than be­fore the 2009 fin­an­cial crisis or send busi­ness over­seas.
Con­gress is sched­uled to reau­thor­ize the child-nu­tri­tion pro­grams in 2015, and there is already con­tro­versy over wheth­er Con­gress should roll back some of the changes in school meals that the Obama ad­min­is­tra­tion has made un­der the Healthy Hun­ger Free Kids Act.
Fi­nally, the new farm bill runs through 2018, but de­bate on the next one could be­gin soon­er than ex­pec­ted. Lu­cas said last week that now is not too soon to think about what should go in­to the next bill.
To some de­gree, Stabenow's prom­in­ence go­ing for­ward is by de­fault. Lu­cas is term lim­ited and will re­lin­quish his post at the end of this Con­gress, most likely to Rep. Mike Con­away, R-Texas. Sen­ate Ag­ri­cul­ture rank­ing mem­ber Thad Co­chran, R-Miss., is in a primary fight, and House Ag­ri­cul­ture Com­mit­tee rank­ing mem­ber Col­lin Peterson, D-Minn., has not an­nounced wheth­er he will run for reelec­tion. Ag­ri­cul­ture Sec­ret­ary Tom Vil­sack could ar­gu­ably be con­sidered more power­ful, but his ten­ure will ex­pire in early 2017, when the Obama ad­min­is­tra­tion comes to an end, while Stabenow, who is not up for reelec­tion un­til 2018, is likely to stay in of­fice.
But Stabenow's hard-won re­spect is largely due to her hith­er-to un­known man­age­ment prowess. While de­vel­op­ing the bill, Stabenow in­cluded her own pri­or­it­ies — such as crop in­sur­ance for Michigan's cherry pro­du­cers, dis­aster aid, and as small a cut to food stamps as pos­sible — but she also proved to be sur­pris­ingly skill­ful at hand­ling the con­flicts between the North­ern and South­ern com­mod­ity pro­du­cers that are a tor­ment for every ag­ri­cul­ture lead­er.
Mov­ing a farm bill through the Sen­ate seems like an easy task com­pared with get­ting the bill through the House, but Stabenow faced her chal­lenges. When Sen. Pat Roberts, R-Kan., was her rank­ing mem­ber in 2012, he in­sisted that tar­get prices were an out-of-date mech­an­ism to help farm­ers, but South­ern­ers still wanted them. The bill that year con­tained no tar­get prices, and sev­er­al key South­ern sen­at­ors did not vote for it. In 2013, Co­chran ex­er­cised his seni­or­ity and claimed the rank­ing-mem­ber po­s­i­tion. He in­sisted on tar­get prices. The 2013 bill in­cluded them, and Stabenow lost the votes of Roberts and a few oth­er north­ern sen­at­ors. But throughout the pro­cess, she seam­lessly hid any con­flict among the sen­at­ors from pub­lic view.
As the con­fer­ence re­port de­veloped, three is­sues re­mained: the cut to food stamps, form­ally known as the Sup­ple­ment­al Nu­tri­tion As­sist­ance Pro­gram; a new dairy title; and wheth­er com­mod­ity pay­ments would be made on a farm­er's his­tor­ic base acre­age or cur­rent planted acres.
Al­though House con­ser­vat­ives had man­aged to push through changes to food stamps that would have cut $39 bil­lion from the pro­gram over 10 years and re­moved sev­er­al mil­lion people from the rolls, Stabenow, with help from Co­chran, agreed only to in­crease the amount of money that states would be ex­pec­ted to pay a house­hold to pay for home en­ergy to trig­ger a food-stamp boost from the $10 in the Sen­ate bill to the $20 in the House bill. That in­creased the the­or­et­ic­al amount of sav­ings from $4 bil­lion over 10 years to $8.6 bil­lion, al­though sev­er­al gov­ernors have already said they will boost the pay­ments, and the sav­ings may be con­sid­er­ably less.
When House Speak­er John Boehner said he would not let the con­fer­ence re­port come to the floor with the Sen­ate-passed dairy title that he con­sidered to be "So­viet-style" eco­nom­ics, Lu­cas de­cided he could no longer sup­port it, and Stabenow got in­volved in the fi­nal com­prom­ise. Fi­nally, a com­prom­ise was also reached on the com­mod­ity pay­ments, with the high­er tar­get prices in the House bill but the pay­ments on his­tor­ic acre­age from the Sen­ate bill.
Stabenow has already been think­ing about the fu­ture of the farm bill. The week­end after Obama signed the le­gis­la­tion in Michigan, she flew to Ari­zona to at­tend the an­nu­al crop-in­sur­ance in­dustry con­ven­tion. She told the crop-in­sur­ance ex­ec­ut­ives and agents that their pro­gram has be­come so cent­ral to the farm pro­gram and so ex­pens­ive that they need to form al­li­ances with con­ser­va­tion­ists and oth­er farm-bill ad­voc­ates if they want to fend off cri­ti­cism.
Stabenow's power base de­pends, of course, on wheth­er the Demo­crats re­tain the ma­jor­ity in the Sen­ate. Stabenow has already been work­ing on that, too — by cam­paign­ing for wo­men can­did­ates. She was known for in­ter­rupt­ing her work on the farm bill in 2012 to cam­paign for now-Sen. Heidi Heitkamp, D-N.D., and re­cently she traveled to Ken­tucky to cam­paign for Al­is­on Lun­der­gan Grimes, the Demo­crat who is run­ning against Sen­ate Minor­ity Lead­er Mitch Mc­Con­nell, R-Ky., and to Geor­gia to cam­paign for Michelle Nunn, who is run­ning for the Demo­crat­ic nom­in­a­tion in that open-seat race. In each case, Stabenow went with the can­did­ates to meet with farm lead­ers.
The biggest danger for ag­ri­cul­ture is that Stabenow, who also serves on the Budget, En­ergy, and Nat­ur­al Re­sources and Fin­ance com­mit­tees, could be lured to take an­oth­er more pres­ti­gi­ous lead­er­ship post, as oth­er former Ag­ri­cul­ture chair­men have done.
But an aide said that Stabenow likes Ag­ri­cul­ture's breadth and re­mains fo­cused on that as­sign­ment. As she said at the sign­ing in Michigan, "This bill touches every Amer­ic­an in every part of the coun­try — from the food we eat to the wa­ter we drink and the air we breathe."
What We're Following See More »
BACKING OUT ON BERNIE
Trump Won't Debate Sanders After All
3 days ago
THE LATEST
Trump, in a statement: "Based on the fact that the Democratic nominating process is totally rigged and Crooked Hillary Clinton and Deborah Wasserman Schultz will not allow Bernie Sanders to win, and now that I am the presumptive Republican nominee, it seems inappropriate that I would debate the second place finisher. ... I will wait to debate the first place finisher in the Democratic Party, probably Crooked Hillary Clinton, or whoever it may be."
AKNOWLEDGING THE INEVITABLE
UAW: Time to Unite Behind Hillary
4 days ago
THE DETAILS
"It's about time for unity," said UAW President Dennis Williams. "We're endorsing Hillary Clinton. She's gotten 3 million more votes than Bernie, a million more votes than Donald Trump. She's our nominee." He called Sanders "a great friend of the UAW" while saying Trump "does not support the economic security of UAW families." Some 28 percent of UAW members indicated their support for Trump in an internal survey.
AP KEEPING COUNT
Trump Clinches Enough Delegates for the Nomination
4 days ago
THE LATEST
"Donald Trump on Thursday reached the number of delegates needed to clinch the Republican nomination for president, completing an unlikely rise that has upended the political landscape and sets the stage for a bitter fall campaign. Trump was put over the top in the Associated Press delegate count by a small number of the party's unbound delegates who told the AP they would support him at the convention."
TRUMP FLOATED IDEA ON JIMMY KIMMEL'S SHOW
Trump/Sanders Debate Before California Primary?
4 days ago
CAMPAIGNS INJECTED NEW AD MONEY
California: It's Not Over Yet
4 days ago
THE LATEST
"Clinton and Bernie Sanders "are now devoting additional money to television advertising. A day after Sanders announced a new ad buy of less than $2 million in the state, Clinton announced her own television campaign. Ads featuring actor Morgan Freeman as well as labor leader and civil rights activist Dolores Huerta will air beginning on Fridayin Fresno, Sacramento, and Los Angeles media markets. Some ads will also target Latino voters and Asian American voters. The total value of the buy is about six figures according to the Clinton campaign." Meanwhile, a new poll shows Sanders within the margin of error, trailing Clinton 44%-46%.