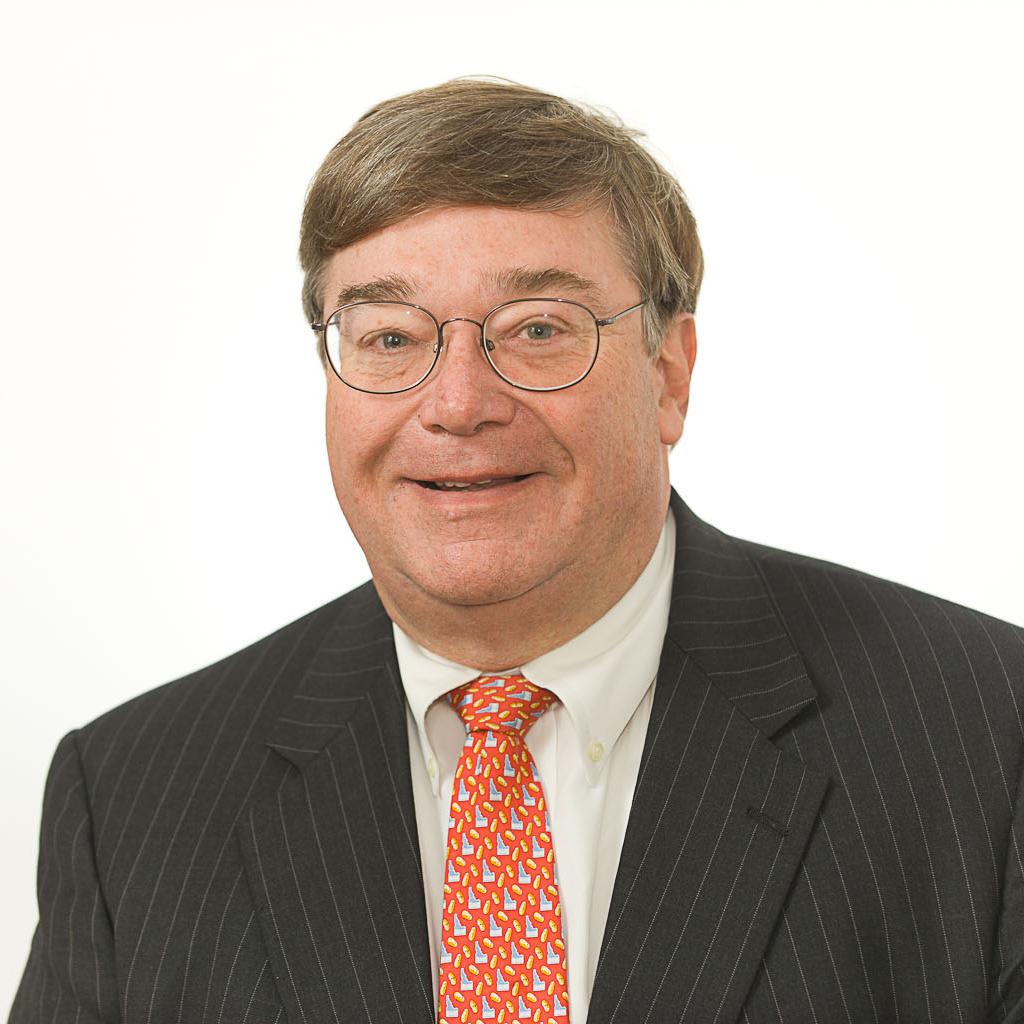 The 2014 elec­tions are now 11 months away, but the polit­ic­al scene has already un­der­gone dra­mat­ic changes just in the past three months. Re­pub­lic­ans went in­to a polit­ic­al free fall after the gov­ern­ment shut­down, and shortly there­after Demo­crats plunged in­to boil­ing wa­ter thanks to the botched launch of and early pub­lic re­ac­tion to the Af­ford­able Care Act. This column has cau­tioned against pre­ma­turely cast­ing either of these de­vel­op­ments as the de­fin­ing events of the cam­paign. There is a nat­ur­al hu­man tend­ency to be­lieve that any ma­jor de­vel­op­ment, no mat­ter how long be­fore an elec­tion, will be the last im­port­ant in­flu­ence on said elec­tion. This the­ory is fine in the last days be­fore an elec­tion, but with al­most a year to go, it is pretty un­likely that the na­tion­al polit­ic­al situ­ation will sud­denly be­come stat­ic for well over 300 days.
As Demo­crats at­tempt to gain the 17 seats they need to win a House ma­jor­ity and Re­pub­lic­ans work to­ward a six-seat net gain to cap­ture an equally im­port­ant Sen­ate ma­jor­ity, each side faces an up­hill slog — fight­ing in­er­tia as much as any­thing else. For House Demo­crats, the chal­lenge is that both parties have ef­fect­ively con­sol­id­ated their po­s­i­tions in the House, leav­ing little room for either party to make sig­ni­fic­ant gains. Between a his­tor­ic­ally low num­ber of com­pet­it­ive dis­tricts in play — 93 per­cent of House Re­pub­lic­ans oc­cupy dis­tricts car­ried by Mitt Rom­ney, and 96 per­cent of Demo­crats rep­res­ent Obama-won dis­tricts — the House is pretty much sor­ted out. There are few "fish-out-of-wa­ter" dis­tricts (mem­bers hold­ing seats that ought to be held by the oth­er party), along with only a few "jump ball" dis­tricts (where each side has more or less an equal chance of pre­vail­ing).
This curi­ous phe­nomen­on is the res­ult of a num­ber of factors. First, re­dis­trict­ing, car­ried out in an era of highly ef­fect­ive tech­no­logy and data­bases, has been con­duc­ted in such a way as to al­low the dom­in­ant party in each state to draw bound­ar­ies for op­tim­al per­form­ance at a level nev­er be­fore seen. Pop­u­la­tion sort­ing, oth­er­wise known as the "birds-of-a-feath­er-flock-to­geth­er" dy­nam­ic, is an­oth­er im­port­ant factor. Demo­crat­ic voters tend to live in urb­an areas and col­lege towns, while Re­pub­lic­ans are more of­ten found in the ex­urbs — small-town and rur­al Amer­ica. As our coun­try has be­come more po­lar­ized along polit­ic­al lines, we have be­come di­vided geo­graph­ic­ally as well. Fi­nally, the last four elec­tions have ef­fect­ively culled each party's hold on dis­tricts they prob­ably shouldn't have held in nor­mal polit­ic­al cir­cum­stances.
In the Sen­ate — now di­vided among 53 Demo­crats, two in­de­pend­ents who caucus with them, and 45 Re­pub­lic­ans — 10 seats will likely see most of the ac­tion; eight of these are held by Demo­crats, two by Re­pub­lic­ans. The GOP needs a net gain of six seats in the Sen­ate to cap­ture a ma­jor­ity. Re­pub­lic­ans have ex­cel­lent pro­spects to win open Demo­crat-held seats in Montana (Max Baucus), South Dakota (Tim John­son), and West Vir­gin­ia (Jay Rock­e­feller). Of course, Demo­crats could man­age to hold onto one or two seats, but at this point, that looks pretty un­likely. As­sum­ing Re­pub­lic­ans pick up those three Demo­crat­ic open seats, the GOP still needs to win three more from the re­main­ing five vul­ner­able seats Demo­crats hold. These in­clude in­cum­bents Mark Be­gich (Alaska), Kay Hagan (North Car­o­lina), Mary Landrieu (Louisi­ana), and Mark Pry­or (Arkan­sas), as well as an open seat in Michigan (Carl Lev­in). This as­sumes that Re­pub­lic­ans don't lose either of their own vul­ner­able seats to Demo­crat­ic chal­lengers, those vul­ner­ab­il­it­ies be­ing Sen­ate Minor­ity Lead­er Mitch Mc­Con­nell in Ken­tucky and the open seat in Geor­gia (Saxby Cham­b­liss). Mc­Con­nell is fa­cing both a rear-guard at­tack from a tea-party chal­lenger in the GOP primary and an ag­gress­ive gen­er­al-elec­tion op­pon­ent in Demo­crat Al­is­on Lun­der­gan Grimes. The race between Mc­Con­nell and Grimes right now is es­sen­tially even, with about 10 per­cent of the elect­or­ate un­de­cided (pub­lic polls show sub­stan­tially high­er levels of un­de­cided Ken­tucky voters).
The up­hill battle Sen­ate Re­pub­lic­ans face is that even as­sum­ing they pick up Montana, South Dakota, and West Vir­gin­ia, and just for a mo­ment as­sum­ing that they hold onto both Mc­Con­nell and Cham­b­liss's open seats (neither are safe as­sump­tions), the GOP would still have to de­feat two out of the four in­cum­bent Demo­crats (Be­gich, Hagan, Landrieu, and Pry­or) and win the open Michigan seat. If they fail the lat­ter, the GOP will have to beat three out of the four Demo­crat­ic in­cum­bents. This chal­lenge to over­come in­er­tia comes in­to play for the GOP in two ways. First, over the past five elec­tions (2004-12), Demo­crats have un­seated 11 Re­pub­lic­an Sen­ate in­cum­bents, while Re­pub­lic­ans have only de­feated three Demo­crat­ic in­cum­bents: Tom Daschle (South Dakota), Russ Fein­gold (Wis­con­sin), and Blanche Lin­coln (Arkan­sas). De­pend­ing upon Michigan, the GOP must beat two or three in­cum­bents at min­im­um, something that has been very dif­fi­cult for the party as of late. Keep in mind that one of those five elec­tion years, 2010, was one of the best GOP years in mod­ern his­tory. The oth­er way to look at it is that even if Re­pub­lic­ans win Montana, South Dakota, and West Vir­gin­ia, they still need to win five out of the sev­en races that are not­ably ex­pec­ted to be the closest. Even in 2010 when Re­pub­lic­ans picked up a net gain of six seats, most of those were fore­gone con­clu­sions. The GOP lost five of the sev­en seats that The Cook Polit­ic­al Re­port had rated as Toss Ups go­ing in­to Elec­tion Day that year. Last year, of the 10 races we had rated as Toss Up, Re­pub­lic­ans lost eight of them. So Sen­ate Re­pub­lic­ans have had trouble de­feat­ing in­cum­bent Demo­crats and, for that mat­ter, win­ning the close races. In 2014, they have to do both.
COR­REC­TION: Due to an edit­ing er­ror, a pre­vi­ous ver­sion of this story in­cor­rectly stated that the GOP needs six seats in the House to cap­ture a ma­jor­ity. In fact, the GOP needs a net gain of six seats in the Sen­ate to win a ma­jor­ity.
What We're Following See More »
DO THEY NEED TO GET TO 15%?
Will Romney Endorse the Libertarian Ticket?
1 hours ago
THE DETAILS
"Libertarian presidential candidate Gary Johnson told CNN Thursday that Mitt Romney was considering endorsing him for president this fall." He said the two had recently spoken. Johnson's running mate, Bill Weld, agreed that they have a good chance of winning the endorsement, especially if they meet the 15% polling threshold for participating in the presidential debates.
FIRST WOMAN NOMINATED BY MAJOR PARTY
Hillary Clinton Accepts the Democratic Nomination for President
9 hours ago
THE DETAILS
"It is with humility, determination, and boundless confidence in America's promise that I accept your nomination for president," said Hillary Clinton in becoming the first woman to accept a nomination for president from a major party. Clinton gave a wide-ranging address, both criticizing Donald Trump and speaking of what she has done in the past and hopes to do in the future. "He's taken the Republican party a long way, from morning in America to midnight in America," Clinton said of Trump. However, most of her speech focused instead on the work she has done and the work she hopes to do as president. "I will be a president of Democrats, Republicans, and Independents. For the struggling, the striving, the successful," she said. "For those who vote for me and for those who don't. For all Americans together."
COUNTER-CHANTS AT THE READY
Protesters Make Good on Threat to Disrupt Speech
9 hours ago
THE LATEST
Supporters of Bernie Sanders promised to walk out, turn their backs, or disrupt Hillary Clinton's speech tonight, and they made good immediately, with an outburst almost as soon as Clinton began her speech. But her supporters, armed with a handy counter-chant cheat sheet distributed by the campaign, immediately began drowning them out with chants of "Hillary, Hillary!"
SUFFOLK POLL
New Survey Shows Clinton Up 9 in Pennsylvania
17 hours ago
THE LATEST
If a new poll is to be believed, Hillary Clinton has a big lead in the all-important swing state of Pennsylvania. A new Suffolk University survey shows her ahead of Donald Trump, 50%-41%. In a four-way race, she maintains her nine-point lead, 46%-37%. "Pennsylvania has voted Democratic in the past six presidential elections, going back to Bill Clinton's first win in 1992. Yet it is a rust belt state that could be in play, as indicated by recent general-election polling showing a close race."
THREE NIGHTS RUNNING
Democrats Beat Republicans in Convention Ratings So Far
18 hours ago
THE DETAILS
Wednesday was the third night in a row that the Democratic convention enjoyed a ratings win over the Republican convention last week. Which might have prompted a fundraising email from Donald Trump exhorting supporters not to watch. "Unless you want to be lied to, belittled, and attacked for your beliefs, don't watch Hillary's DNC speech tonight," the email read. "Instead, help Donald Trump hold her accountable, call out her lies and fight back against her nasty attacks."