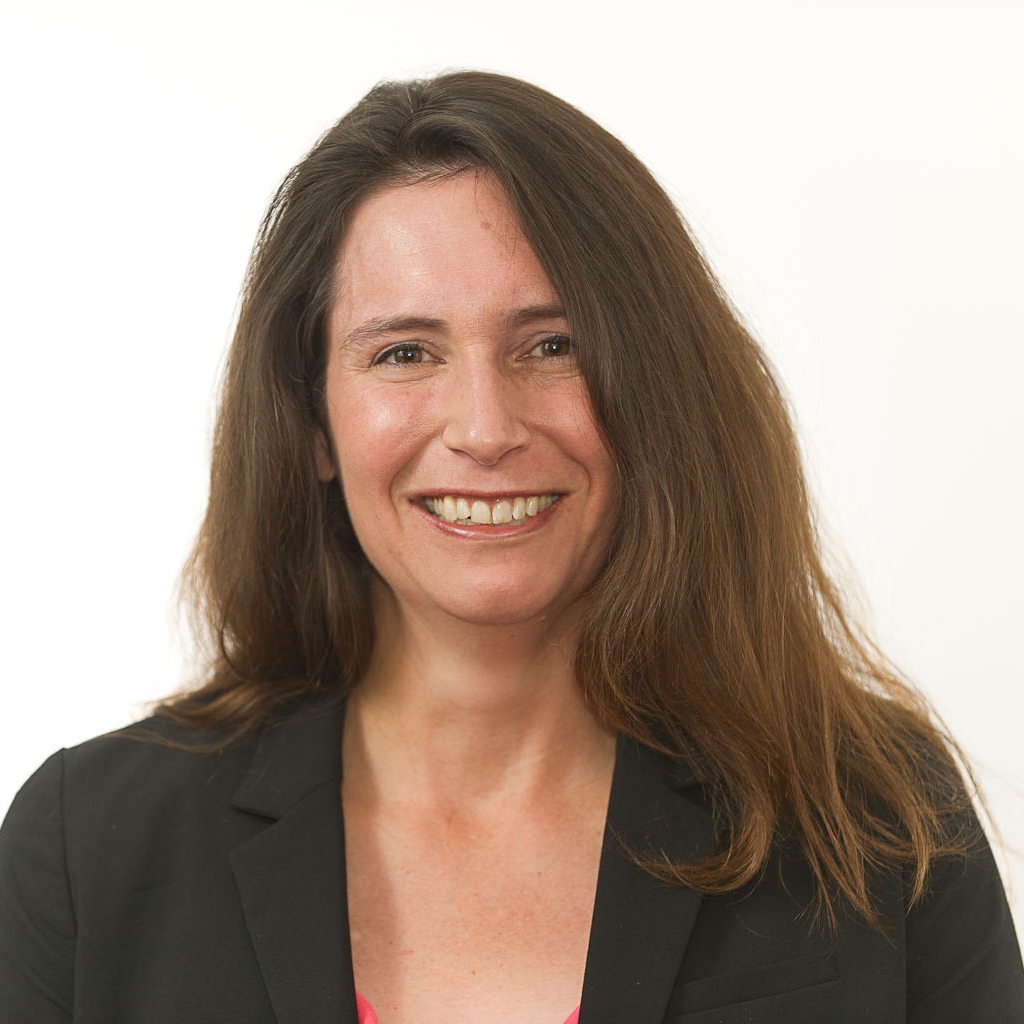 The situ­ation at the U.S.-Mex­ico bor­der has bal­looned, polit­ic­ally and lo­gist­ic­ally. Pres­id­ent Obama has de­clared it an emer­gency and is ask­ing Con­gress for $3.7 bil­lion to handle the care, pro­cessing, and ad­ju­dic­a­tion of tens of thou­sands of Cent­ral Amer­ic­an un­ac­com­pan­ied minors who have been ap­pre­hen­ded at the bor­der in the last few months. This week, the Sen­ate Ap­pro­pri­ations Com­mit­tee will hear from the sec­ret­ar­ies of State, Health and Hu­man Ser­vices, and the De­part­ment of Home­land Se­cur­ity to in­quire about the pres­id­ent's re­quest.
The pres­id­ent asked Con­gress on Tues­day for the ex­tra funds to bol­ster the bor­der se­cur­ity per­son­nel in the Rio Grande Val­ley and pay for pro­cessing and trans­port­a­tion of un­doc­u­mented mi­grants who must be as­sessed be­fore they are re­leased in­to the cus­tody of a fam­ily mem­ber or sent back to their home coun­tries. That means ad­di­tion­al im­mig­ra­tion judges, pro­sec­utors, and at­tor­neys to en­sure the pro­cess goes smoothly and quickly.
How did we get here? The in­flux of un­doc­u­mented teens from Guatem­ala, El Sal­vador, and Hon­dur­as over the last six months can­not be defin­it­ively tied to any policy change in­side the United States, al­though sev­er­al crit­ics have tried to make that con­nec­tion. Obama's de­ferred-ac­tion pro­gram for un­doc­u­mented young adults brought here years ago as chil­dren is al­most two years old. Even though the Sen­ate did pass a broad im­mig­ra­tion bill last year, there was no sim­il­ar surge in bor­der cross­ings when it passed sim­il­ar le­gis­la­tion in 2006. And last year's le­gis­la­tion, of course, died in the House.
Still, the back­log in hand­ling the un­ac­com­pan­ied minors is def­in­itely an out­growth of gen­er­ally non­con­tro­ver­sial policy changes over the past 10 years that have res­ul­ted in a bot­tle­neck in pro­cessing at the bor­der.
What's more, those changes were meant to treat bor­der-cross­ing de­tain­ees hu­manely, re­spons­ibly, and in closer con­junc­tion with the law.
First, a non­con­tro­ver­sial anti-hu­man-traf­fick­ing law that passed Con­gress un­an­im­ously in 2008 made it more dif­fi­cult to send un­doc­u­mented un­ac­com­pan­ied minors back to their home coun­tries, es­pe­cially if they wer­en't from the coun­tries that bor­der the United States. Pre­vi­ously, all un­ac­com­pan­ied minors were re­quired to be ques­tioned by bor­der patrol to en­sure that they were not part of a traf­fick­ing ring and would will­ingly go home without pun­ish­ment. But there wasn't an ef­fort to loc­ate someone who might already be in the United States to care for them.
Now there is. As a res­ult of the 2008 law, bor­der of­fi­cials now are re­quired to turn over un­ac­com­pan­ied minors to De­part­ment of Health and Hu­man Ser­vices of­fi­cials, who then make a con­cer­ted ef­fort to find a fam­ily mem­ber or guard­i­an in­side the United States to whom the chil­dren can be re­leased.
In oth­er words, the fed­er­al gov­ern­ment, by law, is in the busi­ness of re­unit­ing chil­dren with their fam­il­ies. In 2008, no one thought that was a bad idea. (The same re­uni­fic­a­tion pro­cess of­ten isn't im­me­di­ately avail­able to kids who cross the bor­der from Mex­ico, be­cause Mex­ico has spe­cial re­pat­ri­ation agree­ments with the United States. Still, U.S. au­thor­it­ies are re­quired to re­lease those chil­dren to Mex­ic­an wel­fare of­fi­cials.)
Many kids are now com­ing to the United States to meet fam­ily mem­bers, some of whom have been here for years. The Mi­gra­tion Policy In­sti­tute re­cently es­tim­ated that 85 to 90 per­cent of the un­ac­com­pan­ied minors cross­ing the bor­der from Cent­ral Amer­ica can be placed with a close re­l­at­ive or par­ent in­side the United States. Some of those re­l­at­ives are here il­leg­ally, but oth­ers are here leg­ally un­der "Tem­por­ary Pro­tec­ted Status" visas""spe­cial ac­com­mod­a­tions gran­ted to im­mig­rants from coun­tries deemed to have sub­stan­tial nat­ur­al dis­asters or on­go­ing armed con­flicts.
Tem­por­ary Pro­tec­ted Status has been a long­time policy of the United States, and is also largely non­con­tro­ver­sial. The U.S. gran­ted El Sal­vador TPS status in 2001. Hon­dur­as has had it since 1998. Adults who come to the coun­try un­der this law aren't al­lowed to pe­ti­tion to bring their chil­dren here, but they can re­new their own leg­al status as many times as they need to. If they have been here for a while, chances are the ba­bies they left at home have grown up and now may be able to sur­vive a jour­ney to the United States.
Then there's the is­sue of the back­log. At the be­gin­ning of the Obama ad­min­is­tra­tion, the U.S. Cus­toms and Bor­der Patrol began in­sti­tut­ing new pro­cesses to stop people who were caught from at­tempt­ing to cross the bor­der again. Un­der the Bush ad­min­is­tra­tion, cap­tured ali­ens of­ten were "vol­un­tar­ily re­moved" to Mex­ico with noth­ing in their re­cords but a book­keep­ing rep­rim­and, the equi­val­ent of a park­ing tick­et. Some bor­der agents said they en­countered the same cross­ers more than once dur­ing an eight-hour shift. (For a longer over­view of bor­der ef­forts early on in the ad­min­is­tra­tion, see this fea­ture from Na­tion­al Journ­al in 2012.)
Early on, the Obama ad­min­is­tra­tion re­spon­ded to cri­tiques about the bor­der-cross­ing re­cidiv­ism with harsh­er pen­al­ties for il­leg­al entrants. In Ari­zona, one of the busiest areas for pro­cessing un­doc­u­mented im­mig­rants, about 90 per­cent of those now ap­pre­hen­ded are placed in­to a new and poin­tedly named "con­sequence de­liv­ery sys­tem." The pro­gram as­signs as­cend­ing levels of pun­ish­ment to re­peat cross­ers.
All of this new pro­cessing takes time and money. It is more in­volved than simply load­ing up a bus and empty­ing it across the bor­der a few miles away, but also ar­gu­ably bet­ter in tune with the law. Chil­dren are giv­en more at­ten­tion and pro­tec­tions un­der the new hu­man-traf­fick­ing law, which also makes sense to most people.
But to handle it all, the bor­der patrol needs to be run­ning like a well-oiled ma­chine. The Tuc­son de­ten­tion fa­cil­ity has an im­mig­ra­tion judge onsite to handle the case­load. Buses come daily with new loads of people who were picked up along the bor­der. When it works well, it's still a lot of pa­per­work. When there's steep rise in bor­der cross­ings, as there has been over the last few months, it's easy to see how the sys­tem can get over­whelmed.
This story was up­dated at 12:10 p.m. on Tues­day with news on the White House's re­quest for funds.