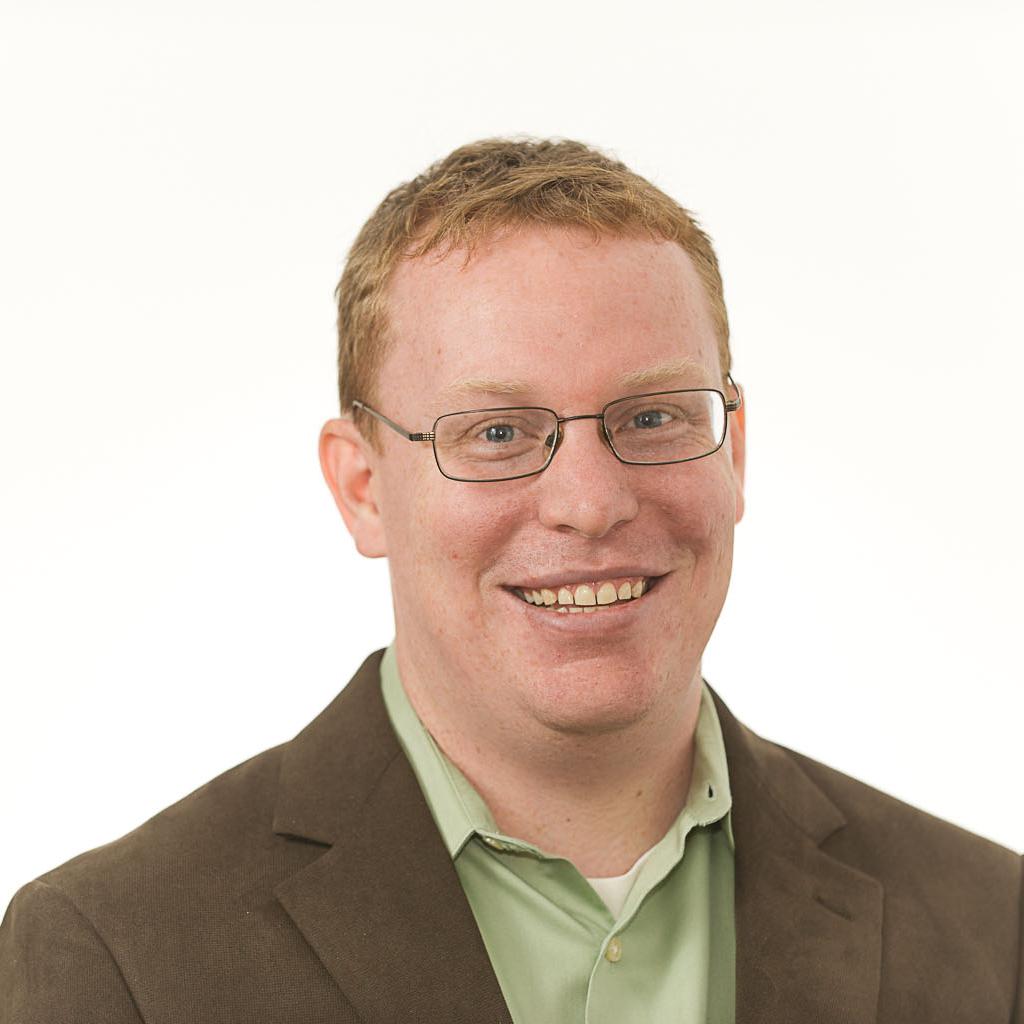 Re­pub­lic­ans vowed to fix the polling prob­lems that plagued their 2012 cam­paigns.
It looks as though they still have some work to do.
Eric's Can­tor's shock­ing de­feat Tues­day is be­ing blamed on any num­ber of factors. But among the seasoned Re­pub­lic­an cam­paign op­er­at­ives, the biggest in­tern­al cul­prit is seen as the ma­jor­ity lead­er's long­time poll­ster, John McLaugh­lin, whose sur­vey of the Vir­gin­ia race showed Can­tor lead­ing his op­pon­ent by 34 points. Can­tor went on to lose by 11 points — an un­fathom­able 45-point swing.
The er­ror was re­min­is­cent of the lit­any of polling mis­takes made by Re­pub­lic­an cam­paigns in the 2012 elec­tion, when the party's in­tern­al data pre­dicted everything from vic­tory for Mitt Rom­ney to marked gains in the House and Sen­ate. But while those prob­lems were rooted in dif­fi­culty sur­vey­ing young and minor­ity voters, the mis­steps in Can­tor's race un­der­score an­oth­er di­lemma for Re­pub­lic­ans: The con­tin­ued re­li­ance, by at least some of their can­did­ates, on poll­sters with poor track re­cords.
It's not as if McLaugh­lin's sur­veys were held in high es­teem be­fore Tues­day. His polls were routinely off the mark in 2012, miss­ing wildly in a host of pres­id­en­tial states such as Col­or­ado and Vir­gin­ia. His repu­ta­tion wasn't good in of­fi­cial Re­pub­lic­an circles: One GOP cam­paign aide con­firmed that McLaugh­lin was not on the Na­tion­al Re­pub­lic­an Con­gres­sion­al Com­mit­tee's list of pre­ferred poll­sters. Among GOP op­er­at­ives, his poor track re­cord was well-known.
Ex­cept, ap­par­ently, with Can­tor, who had used McLaugh­lin for years.
"Can­tor has used him for the start," said one Re­pub­lic­an poll­ster, who re­ques­ted an­onym­ity to speak can­didly. "He did [former Vir­gin­ia Sen. George] Al­len's cam­paign, did [former Vir­gin­ia Gov. Jim] Gilmore's cam­paign. He's had a long track re­cord and done a lot of oth­er things in this busi­ness; if can­did­ates work with some­body and have a good work­ing re­la­tion­ship with them, they tend to stay with them."
"Prob­ably up un­til this point, there's no reas­on to make a change," the source ad­ded. "Now that there is, it's a moot point."
Ex­plan­a­tions for the er­ror vary. McLaugh­lin him­self told Na­tion­al Journ­al that he thought Demo­crat­ic in­ter­fer­ence had played a role, and he blamed high­er-than-ex­pec­ted turnout. Turnout was, in fact, about a third high­er than in Can­tor's last primary, but most ana­lysts have mocked the sug­ges­tion that Demo­crats tipped the elec­tion in Dave Brat's fa­vor. (For one, the ma­jor­ity lead­er ac­tu­ally earned few­er votes in 2014 than in 2012, des­pite the in­crease in turnout.)
McLaugh­lin was also not the only poll­ster whose polls missed the mark. In an early June sur­vey, Vox Pop­uli, a GOP polling firm that formed just this year, found Can­tor win­ning by 12 points, 52 per­cent to 40 per­cent.
Brent Seaborn, a poll­ster with Vox Pop­uli, sug­ges­ted that Brat's late mo­mentum helped skew the race in his favo — but he also be­lieved, like McLaugh­lin, that med­dling from the oth­er party helped con­trib­ute to the er­rant poll.
"We be­lieve that Brat sig­ni­fic­antly closed the gap in the days lead­ing up to Elec­tion Day," Seaborn said. "Ad­di­tion­ally, we be­lieve many more in­de­pend­ent and Demo­crat voters we had fa­vor­ing Brat turned out."
The in­ac­curacies have been seized on by politicos with­in and out­side the Re­pub­lic­an Party as proof that their polls can't be taken ser­i­ously. McLaugh­lin also polls for Rep. Jack King­ston, who is in a run­off race against former busi­ness ex­ec­ut­ive Dav­id Per­due in a fight for the GOP Sen­ate nom­in­a­tion in Geor­gia. A spokes­man for Per­due's cam­paign mocked in­tern­al polls taken by McLaugh­lin and re­leased by the King­ston cam­paign that showed the House mem­ber lead­ing the race.
The Demo­crat­ic Sen­at­ori­al Cam­paign Com­mit­tee, in an email sent a day after Can­tor's de­feat, sug­ges­ted that neither McLaugh­lin nor Vox Pop­uli should be taken ser­i­ously.
"Vox Pop­uli was off by a whop­ping 33 points. For too long, DC me­dia and elec­tion 'fore­casters' have taken Vox Pop­uli and McLaugh­lin ser­i­ously, in­cor­por­at­ing them in­to their Sen­ate fore­casts des­pite McLaugh­lin's ter­rible 2012 re­cord and Vox Pop­uli's laugh­able bi­as. Will last night's un­be­liev­ably wrong pre­dic­tion change any­thing?"
Those con­cerns could spread to oth­er Re­pub­lic­an poll­sters.
"You're go­ing to have a lot of people tak­ing stock of who their poll­sters are, and wheth­er their data is ac­cur­ate," said one GOP strategist.
What We're Following See More »
DRUG OFFENDERS
Obama Grants 111 More Commutations
10 hours ago
THE DETAILS
In a release Tuesday afternoon, the White House announced that President Obama has commuted and/or reduced the sentences of another 111 convicted criminals, mostly convicted of drug possession or trafficking. About 35 were serving life sentences.
BUT HE'S NOT ADVOCATING FOR IT
Grassley Open to Lame Duck Hearings on Garland
12 hours ago
THE LATEST
Senate Judiciary Committee Chairman Chuck Grassley (R-IA) said Monday he'd now be willing to hold a hearing on Supreme Court nominee Merrick Garland in a lame-duck session of Congress. While he said he wouldn't push for it, he said if "Hillary Clinton wins the White House, and a majority of senators convinced him to do so," he would soften his previous opposition.
DOWN FROM POST-CONVENTION NUMBERS
Monmouth Has Clinton Up Seven
16 hours ago
THE LATEST
In a new Monmouth University poll, 46% of likely voters support Clinton and 39% back Trump, with 7% supporting Libertarian Gary Johnson, and 2% backing Jill Stein of the Green Party. That's down from a poll taken right after the Democratic convention, in which Clinton led by 13 points.
DEBATE PREP
Clinton Advisers Talking to Psychologists, Trump Ghostwriter
16 hours ago
THE LATEST
"Hillary Clinton's advisers are talking to Donald J. Trump's ghostwriter of The Art of the Deal, seeking insights about Mr. Trump's deepest insecurities as they devise strategies to needle and undermine him in four weeks at the first presidential debate, the most anticipated in a generation. ... Her team is also getting advice from psychology experts to help create a personality profile of Mr. Trump to gauge how he may respond to attacks and deal with a woman as his sole adversary on the debate stage."
EPI-PEN PRICES
House Committee Investigating Mylan
19 hours ago
THE LATEST
The House Committee on Oversight and Government Reform has requested documents from the CEO of Mylan, "the pharmaceutical company under fire after raising the price of EpiPens more than 400 percent since 2007." Meanwhile, top members of the Energy and Commerce Committee are pressing the FDA on the lack of generic competition for EpiPens.