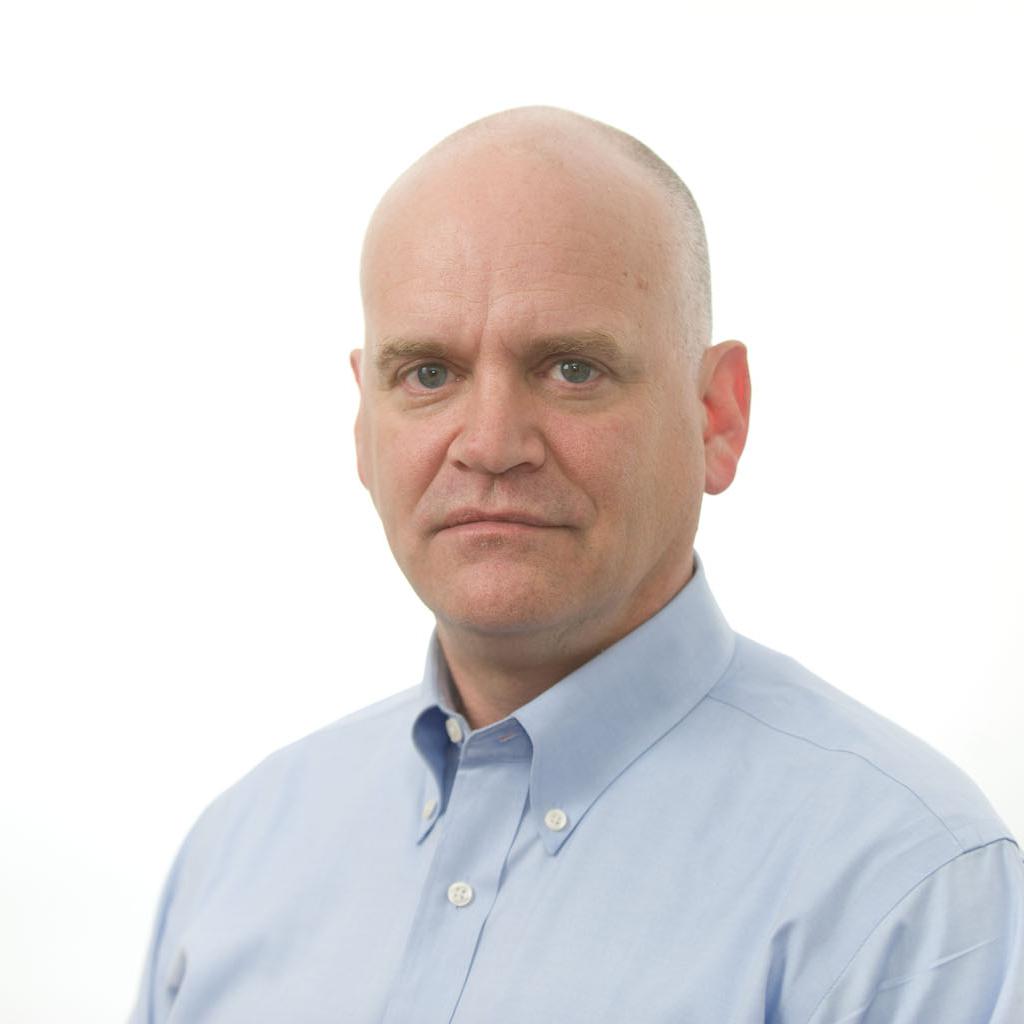 In his forth­com­ing mem­oir, former Treas­ury Sec­ret­ary Timothy Geithner cap­tures a mo­ment at which Pres­id­ent Obama faced a choice between for­ging ahead with a prom­ise to seek GOP com­prom­ise on the na­tion's debt crisis or bow to pres­sure from his lib­er­al base.
Obama chose sur­render.
This from Stress Test: Re­flec­tions on Fin­an­cial Crises, as ex­cerp­ted by Politico's Play­book:
At a meet­ing early in 2011 in [Chief of Staff Bill] Da­ley's of­fice to dis­cuss fisc­al strategy, we de­bated how to re­spond to the Re­pub­lic­an push for cuts in do­mest­ic spend­ing. Dav­id Plouffe, who had just re­placed Dav­id Axel­rod as the pres­id­ent's top polit­ic­al ad­viser, made the case that we couldn't ig­nore the pub­lic clam­or for fisc­al dis­cip­line, and, polit­ics aside, the pres­id­ent be­lieved in fisc­al dis­cip­line. "We didn't run on a plat­form of per­man­ently in­creas­ing the size of gov­ern­ment," said Plouffe, who had man­aged the pres­id­ent's 2008 cam­paign. Plouffe wasn't sug­gest­ing that we lurch in­to aus­ter­ity, just that we couldn't af­ford to be against ALL cuts. "¦
The quote as­signed to Plouffe re­flects Obama's nu­anced view of the U.S. budget dur­ing his 2008 cam­paign and the early days of his pres­id­ency — that fisc­al san­ity was not only an ac­cept­able part of a pro­gress­ive agenda, it was a ne­ces­sary ele­ment of any strategy to in­vest in the 99 per­cent and build the pub­lic's trust in an act­iv­ist gov­ern­ment. As late as his reelec­tion cam­paign, Obama ar­gued pub­licly that "the biggest driver of our long-term debt is the rising cost of health care for an aging pop­u­la­tion" and said "those of us who care deeply about pro­grams like Medi­care must em­brace the need for mod­est re­forms — oth­er­wise, our re­tire­ment pro­grams will crowd out in­vest­ments we need for our chil­dren, and jeop­ard­ize the prom­ise of a se­cure re­tire­ment for fu­ture gen­er­a­tions."
But there were dis­sent­ing voices in 2011, ac­cord­ing to Geithner:
Dan Pfeif­fer,the pres­id­ent's com­mu­nic­a­tions dir­ect­or [now seni­or ad­viser] and an­oth­er 2008 cam­paign vet­er­an, of­ten took the oth­er side of the de­bate, say­ing we couldn't af­ford to ali­en­ate our base and split a weakened Demo­crat­ic Party in pur­suit of an ima­gin­ary com­prom­ise with Re­pub­lic­ans who didn't want to com­prom­ise.

At an­oth­er meet­ing in the Roosevelt Room, I told the pres­id­ent I thought there was a chance that he could break at least some Re­pub­lic­ans away from their no-new-taxes man­tra and forge a deal to sta­bil­ize our long-term debt. It wouldn't be a deal that his base would like, but if he wanted to get any­thing through the House, he couldn't be bound by the de­mands of Demo­crats. "You have a chance to split the Re­pub­lic­ans," I said. "But only if you're will­ing to split the Demo­crats."¦"

I re­mem­ber dur­ing one Roosevelt Room prep ses­sion be­fore I ap­peared on the Sunday shows, I ob­jec­ted when Dan Pfeif­fer wanted me to say So­cial Se­cur­ity didn't con­trib­ute to the de­fi­cit. It wasn't a main driver of our fu­ture de­fi­cits, but it did con­trib­ute. Pfeif­fer said the line was a "dog whistle" to the Left, a phrase I had nev­er heard be­fore. He had to ex­plain that the phrase was code to the Demo­crat­ic base, sig­nal­ing that we in­ten­ded to pro­tect So­cial Se­cur­ity.
Obama de­cided not to split the Demo­crats — or to ser­i­ously seek com­prom­ise. Yes, he did pro­pose a mod­est ad­just­ment of en­ti­tle­ment spend­ing in ex­change for tax in­creases to­ward a "grand bar­gain," but that now ap­pears to have been a mere sig­nal (or dog whistle) to debt-fret­ting in­de­pend­ent voters. It was a game. Lib­er­als played their part and ob­jec­ted to the re­forms. Re­pub­lic­ans played their part and said they would nev­er raise taxes. Des­pite ad­vice from Geithner, fel­low Demo­crats, and top Re­pub­lic­ans who re­cog­nized the GOP ne­go­ti­at­ing ploy, Obama seized on it as an ex­cuse to sur­render to his base. Geithner ul­ti­mately ex­on­er­ates his ex-boss, blam­ing House Re­pub­lic­ans for re­fus­ing to ac­cept tax in­creases and cred­it­ing Obama with be­ing "will­ing to al­li­en­ate some of his Demo­crat­ic al­lies."
However, as late as a year ago, just a few months after Obama shoved a reelec­tion tax hike down their throats, the GOP lead­er­ship was still open to com­prom­ise. A budget deal would be hard, but not im­possible, to strike. The situ­ation re­quired an able, nimble part­ner in the White House, a pres­id­ent who could help the GOP lead­er­ship reach and sell a deal to their con­ser­vat­ive base. In March 2013, I wrote of the GOP: "Don't mis­take a ne­go­ti­at­ing po­s­i­tion for real­ity. House Re­pub­lic­ans tell me they are open to ex­chan­ging en­ti­tle­ment re­form for new taxes — $250 bil­lion to $300 bil­lion, or ap­prox­im­ately the amount that Re­pub­lic­an Sen. Pat Toomey of Pennsylvania pro­posed rais­ing over 10 years un­der the guise of tax re­form."
The num­bers were spe­cif­ic be­cause the pos­sib­il­ity of a deal was real. But the White House, quite lit­er­ally, laughed at it. The pres­id­ent had already bowed to his base, giv­en up on com­prom­ise, and dam­aged his leg­acy.
Like a polit­ic­al mem­oir, Geithner's ac­counts need to be taken with a grain of salt be­cause per­son­al agen­das can shape memor­ies. For in­stance, he quotes Re­pub­lic­an eco­nom­ic ad­viser Glenn Hub­bard as say­ing, "Of course, we have to raise taxes" as part of a broad­er deal based on the the Simpson-Bowles de­fi­cit re­duc­tion plan, "we just can't say that now."
Hub­bard, now the dean of Columbia Busi­ness School, told Politico that Geithner made up the story."'It's pretty simple. It's not true," Hub­bard said.
I don't know wheth­er Geithner is ly­ing about his con­ver­sa­tion with Hub­bard. I do know a num­ber of top Re­pub­lic­ans who said they were open to cut­ting a tax-and-cut deal with Obama, and who said they privately told the White House, "We just can't say that now."
The Re­pub­lic­ans may have been ly­ing, but we'll nev­er know. Be­cause Obama wasn't listen­ing.
Cor­rec­tion: One sen­tence in the ini­tial post in­cor­rectly stated Obama's ne­go­ti­at­ing stance. He wanted tax in­creases from the GOP.
What We're Following See More »
BACKING OUT ON BERNIE
Trump Won't Debate Sanders After All
1 days ago
THE LATEST
Trump, in a statement: "Based on the fact that the Democratic nominating process is totally rigged and Crooked Hillary Clinton and Deborah Wasserman Schultz will not allow Bernie Sanders to win, and now that I am the presumptive Republican nominee, it seems inappropriate that I would debate the second place finisher. ... I will wait to debate the first place finisher in the Democratic Party, probably Crooked Hillary Clinton, or whoever it may be."
AKNOWLEDGING THE INEVITABLE
UAW: Time to Unite Behind Hillary
2 days ago
THE DETAILS
"It's about time for unity," said UAW President Dennis Williams. "We're endorsing Hillary Clinton. She's gotten 3 million more votes than Bernie, a million more votes than Donald Trump. She's our nominee." He called Sanders "a great friend of the UAW" while saying Trump "does not support the economic security of UAW families." Some 28 percent of UAW members indicated their support for Trump in an internal survey.
AP KEEPING COUNT
Trump Clinches Enough Delegates for the Nomination
2 days ago
THE LATEST
"Donald Trump on Thursday reached the number of delegates needed to clinch the Republican nomination for president, completing an unlikely rise that has upended the political landscape and sets the stage for a bitter fall campaign. Trump was put over the top in the Associated Press delegate count by a small number of the party's unbound delegates who told the AP they would support him at the convention."
TRUMP FLOATED IDEA ON JIMMY KIMMEL'S SHOW
Trump/Sanders Debate Before California Primary?
2 days ago
CAMPAIGNS INJECTED NEW AD MONEY
California: It's Not Over Yet
2 days ago
THE LATEST
"Clinton and Bernie Sanders "are now devoting additional money to television advertising. A day after Sanders announced a new ad buy of less than $2 million in the state, Clinton announced her own television campaign. Ads featuring actor Morgan Freeman as well as labor leader and civil rights activist Dolores Huerta will air beginning on Fridayin Fresno, Sacramento, and Los Angeles media markets. Some ads will also target Latino voters and Asian American voters. The total value of the buy is about six figures according to the Clinton campaign." Meanwhile, a new poll shows Sanders within the margin of error, trailing Clinton 44%-46%.