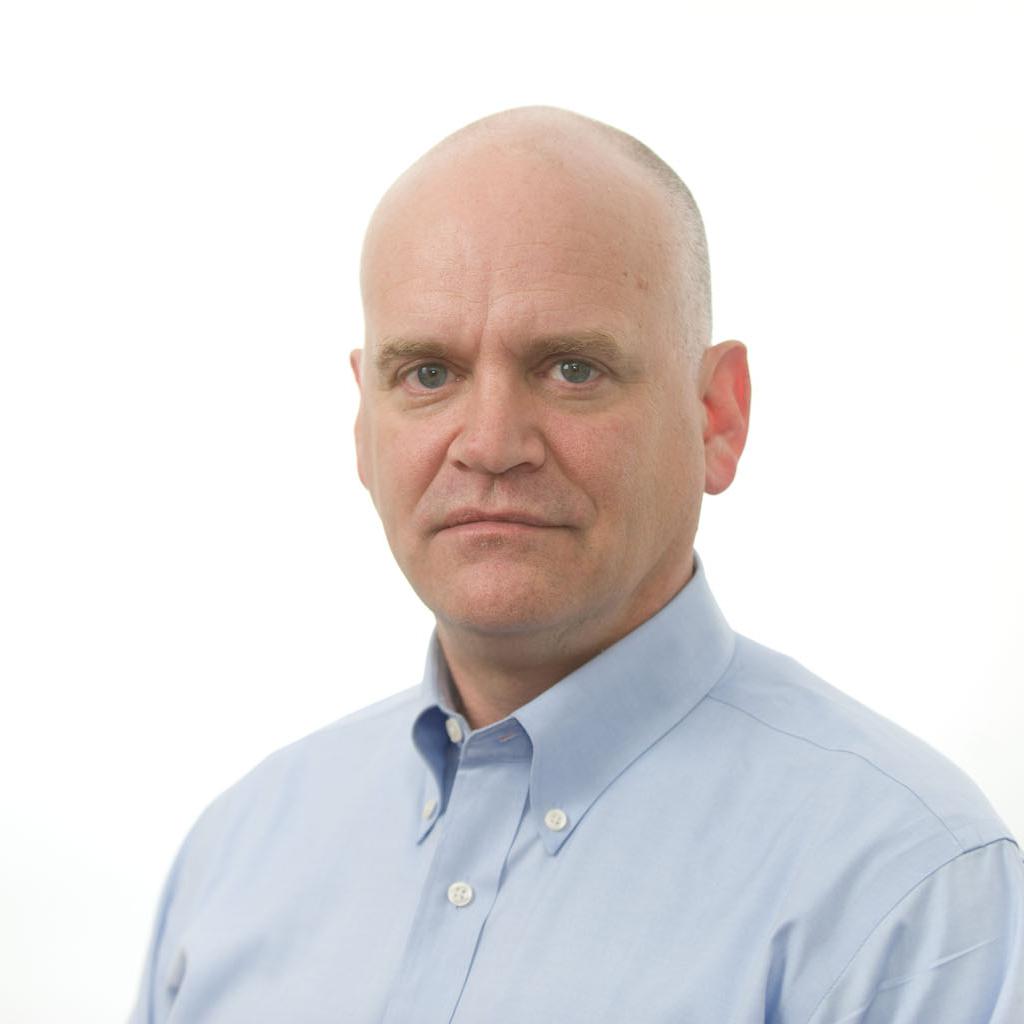 Pres­id­ent Ham­id Kar­zai's cor­rupt and ir­re­spons­ible lead­er­ship has cre­ated a de­bate between U.S. hawks who don't want to "cut and run" and war-weary Amer­ic­ans who want out. Pres­id­ent Obama can do both.
Pull out. Don't cut and run.
The case for with­draw­al was made by Obama in his two pres­id­en­tial cam­paigns and sup­por­ted by most voters. Nearly 13 years after Afgh­anistan nes­ted the 9/11 at­tack­ers, it's time to stop the loss of Amer­ic­an life and treas­ure while at­tempt­ing to stay rel­ev­ant enough in the re­gion to pro­tect dir­ect na­tion­al se­cur­ity in­terests.
Obama wants to con­struct a lim­ited mis­sion fo­cused on train­ing, ad­vising, and as­sist­ing Afghan forces "" and at­tack­ing rem­nants of al-Qaida. The United States had reached an agree­ment with the Afghan gov­ern­ment on such a mis­sion, but Kar­zai reneged on the pact and re­fuses to sign it.
Obama re­spon­ded as he should, telling Kar­zai in a phone call Tues­day that he had ordered the U.S. mil­it­ary to be­gin plan­ning for a com­plete with­draw­al of U.S. troops. The only way to pre­vent full re­treat, Obama sug­ges­ted, was for Kar­zai or his re­place­ment to ap­prove the lim­ited-mis­sion ac­cord.
New York Times re­port­ers Mark Land­ler and Helene Cooper, cit­ing a seni­or ad­min­is­tra­tion of­fi­cial, re­por­ted that Obama "was send­ing a mes­sage to Mr. Kar­zai that there would be a cost to fur­ther delays, both in the rising chance that the United States might go down to zero troops and in the more lim­ited size and scope of a re­sid­ual force."
At the same time, Obama re­treated from its earli­er in­sist­ence that the Afghan gov­ern­ment sign the ac­cord be­fore the na­tion's April elec­tions. The pres­id­ent hopes his man­euv­er­ing might have nudged Kar­zai's suc­cessor to em­brace the agree­ment. The chances of that hap­pen­ing are in­cal­cul­able giv­en Afghan's un­pre­dict­able polit­ic­al sys­tem.
The choice now lies with Afgh­anistan: Co­oper­ate on a lim­ited mis­sion or kiss U.S. forces good­bye. Time to take your coun­try back. We need to fo­cus on ours.
Olivi­er Knox of Ya­hoo News re­minded me today of a Decem­ber 2008 press con­fer­ence in which Kar­zai, stand­ing with Bush, de­scribed the re­la­tion­ship between Wash­ing­ton and Ka­bul in the most cyn­ic­al of terms:
"Afgh­anistan will not al­low the in­ter­na­tion­al com­munity [to] leave it be­fore we are fully on our feet," Kar­zai said, "be­fore we are strong enough to de­fend our coun­try, be­fore we are power­ful enough to have a good eco­nomy, and be­fore we have taken from Pres­id­ent Bush and the next ad­min­is­tra­tion bil­lions and bil­lions of more dol­lars — no way that they can let you go."
Yes we can, sir. Yes we can.
Why not "cut and run"? Be­cause, no mat­ter what Obama does, it's too late to use that slur against the United States, a coun­try that has already sac­ri­ficed the lives of more than 2,000 mil­it­ary per­son­nel, with an­oth­er 17,000-plus wounded in ac­tion, dur­ing more than a dozen years of fight­ing in Afgh­anistan. The war will ul­ti­mately cost between $4 tril­lion and $6 tril­lion, a huge bur­den on a U.S. treas­ury swamped in red ink. Some con­text: Years ago, Lawrence Lind­sey was kicked out of Pres­id­ent George W. Bush's Cab­in­et for es­tim­at­ing that the Ir­aq war would cost between $100 bil­lion and $200 bil­lion. That fig­ure, called wildly in­flated at the time, now looks like chump change.
If this is "cut­ting and run­ning," our biggest mis­take may be in not re­treat­ing soon­er.
COR­REC­TION: Ini­tial ver­sion of this story did not make clear that Lind­sey was re­fer­ring to Ir­aq.
What We're Following See More »
SHARES THEIR LOVE STORY
Bill Clinton Gets Personal in Convention Speech
5 hours ago
THE DETAILS
"In the spring of 1971, I met a girl," started Bill Clinton. In his speech Tuesday night at the Democratic National Convention, Clinton brought a personal touch, telling parallel stories of his relationship with Hillary Clinton and the work she has done throughout her career. He lauded the Democratic nominee for her career of work, touching on her earliest days of advocacy for children and those with disabilities while in law school, her role as Secretary of State, and her work in raising their daughter, Chelsea. Providing a number of anecdotes throughout the speech, Clinton built to a crescendo, imploring the audience to support his wife for president. "You should elect her, she'll never quit when the going gets tough," he said. "Your children and grandchildren will be grateful."
LOUD "BLACK LIVES MATTER" CHANTS RING OUT
Mothers Of The Movement Endorse Hillary Clinton
7 hours ago
THE DETAILS
A coalition of mothers whose children lost their lives in high profile cases across the country, known as the Mothers Of The Movement, were greeted with deafening chants of "Black Lives Matter" before telling their stories. The mothers of Sandra Bland, Jordan Davis, and Trayvon Martin spoke for the group, soliciting both tears and applause from the crowd. "Hillary Clinton has the compassion and understanding to comfort a grieving mother," said Sybrina Fulton, the mother of Trayvon Martin. "And that's why, in the memory of our children, we are imploring you — all of you — to vote this election day."
SOUTH DAKOTA GIVES HER CLINCHING DELEGATES
Clinton Officially Democratic Nominee for President
9 hours ago
THE DETAILS
With the South Dakota delegation announcing its delegate count, Hillary Rodham Clinton is officially the Democratic nominee for president, surpassing the 2383 delegates needed to clinch the nomination. Clinton is expected to speak at the convention on Thursday night and officially accept the nomination.
THE QUESTION
How Many People Protested in Philly Yesterday?
13 hours ago
THE ANSWER
About 5,500, according to official estimates. "The Monday figures marked a large increase from the protests at the Republican National Convention in Cleveland, where even the largest protests only drew a couple of hundred demonstrators. But it's a far cry from the 35,000 to 50,000 that Philadelphia city officials initially expected."
NO BATTLEGROUND STATES LEAN TRUMP
NY Times' Upshot Gives Clinton 68% Chance to Win
13 hours ago
THE LATEST
Only a day after FiveThirtyEight's Now Cast gave Donald Trump a 57% chance of winning, the New York Times' Upshot fires back with its own analysis that shows Hillary Clinton with a 68% chance to be the next president. Its model "calculates win probabilities for each state," which incorporate recent polls plus "a state's past election results and national polling." Notably, all of the battleground states that "vote like the country as a whole" either lean toward Clinton or are toss-ups. None lean toward Trump.