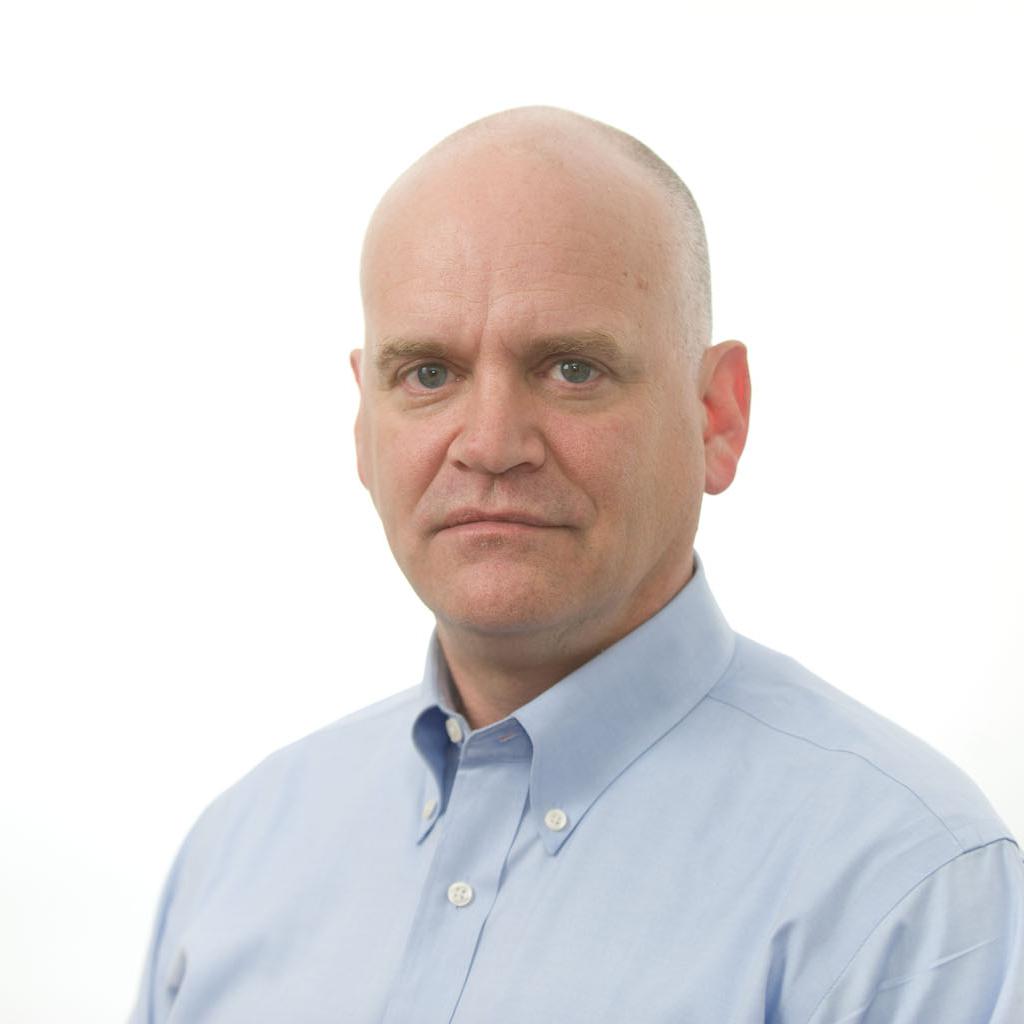 In what Bob Wood­ward called a "harsh" judg­ment of Pres­id­ent Obama, former De­fense Sec­ret­ary Robert Gates writes of the com­mand­er-in-chief adding troops to Afgh­anistan over the ob­jec­tions of his polit­ic­al team, second-guess­ing that de­cision, and nev­er quite trust­ing his gen­er­als. "For him," Gates writes in his mem­oir, "it's all about get­ting out."
To that I say, bravo. While ex­cerpts of Gates's books are be­ing in­ter­preted as em­bar­rass­ing for Obama, I'm look­ing for­ward to read­ing the mem­oir in full — and ex­pect to come away more im­pressed with the pres­id­ent than his De­fense chief.
Con­sider first what the mem­oir says about Gates him­self. Cri­ti­cism of a sit­ting pres­id­ent from a former Cab­in­et mem­ber is rare and should be taken with a grain of salt. In a breach of pro­pri­ety that raises ques­tions about his in­teg­rity, the ex­cerpts re­veal Gates to be sur­pris­ingly petty at times, such as when he com­plains about spend­ing cuts at the Pentagon and the lack of no­tice about Obama's de­cision to re­peal the "don't ask, don't tell" policy to­ward gays serving in the mil­it­ary.
Then re­mem­ber why Obama was elec­ted in 2008. He re­flec­ted the na­tion's am­bi­val­ence to­ward war, prom­ising to pull out of Ir­aq and wean Afgh­anistan from U.S. de­pend­ence. His pre­de­cessor, Pres­id­ent George W. Bush, waged war on Ir­aq un­der false pre­tenses and with a lack of skep­ti­cism to­ward neo­con­ser­vat­ives in his war Cab­in­et, led by Vice Pres­id­ent Dick Cheney. Ini­tially, any­way, he de­ferred to De­fense Sec­ret­ary Don­ald Rums­feld and his gen­er­als. Fam­ously call­ing him­self "The De­cider," Bush rarely re­vis­ited a de­cision, and earned a repu­ta­tion for stub­born­ness.
When the pres­id­ent fi­nally fired Rums­feld and dis­tanced him­self from Cheney, it was too late; the pub­lic's opin­ion of the war and of the pres­id­ent had plummeted.
It's with that con­text people will read Gates's de­scrip­tion of a pivotal meet­ing in the Situ­ation Room in March 2011, called to dis­cuss the Afghan with­draw­al timetable. A frus­trated Obama opened by ex­press­ing doubts about Gen. Dav­id Pat­raeus, his com­mand­er in Afgh­anistan, and ques­tion­ing wheth­er he could do busi­ness with the Afghan lead­er, Ham­id Kar­zai.
"As I sat there, I thought: The pres­id­ent doesn't trust his com­mand­er, can't stand Kar­zai, doesn't be­lieve in his own strategy and doesn't con­sider the war to be his," Gates wrote. The only troub­ling thing about this as­sess­ment is Obama's ap­par­ent lack of own­er­ship — and it rings true, giv­en his pen­chant for duck­ing re­spons­ib­il­ity dur­ing his first five years in of­fice.
But doubts about an ally and his com­mand­ers? We need more of that. A lack of skep­ti­cism, curi­os­ity, and re­flec­tion sunk Bush. Fur­ther back, who knows how many lives would have been saved dur­ing the Vi­et­nam War had Pres­id­ent John­son ac­ted on his private doubts, most of which didn't come to light un­til after he left of­fice. Ab­ra­ham Lin­coln ran through a series of gen­er­als un­til he found one he could trust to win the Civil War, Ulysses Grant.
The pres­id­ent was "skep­tic­al if not out­right con­vinced it would fail," Gates said of Obama's surge in Afgh­anistan. That doesn't strike me as sur­pris­ing. Like Bush's de­cision to add troops to Ir­aq late in his pres­id­ency, Obama doubled down on Afgh­anistan know­ing there was no clear path to suc­cess. Pres­id­ents don't get to make the easy de­cisions, the sure win­ners. Frank­lin Roosevelt was houn­ded by doubts about the in­va­sion of Europe dur­ing World War II. On the eve of D-Day, Roosevelt's com­mand­er, fu­ture Pres­id­ent Dwight Eis­en­hower, pre­pared a state­ment an­noun­cing the fail­ure of the in­va­sion and tak­ing full re­spons­ib­il­ity.
Gates's mem­oir raises some im­port­ant and fa­mil­i­ar ques­tions about Obama's lead­er­ship: mi­cro­man­age­ment and its odd com­pan­ion, dis­en­gage­ment, along with hy­per­politi­ciz­a­tion of White House policy. He writes that both Obama and Hil­lary Rod­ham Clin­ton con­fessed that their po­s­i­tions on Ir­aq dur­ing the 2008 cam­paign were shaped by polit­ic­al con­sid­er­a­tions.
These are fair cri­ti­cisms. But I have less sym­pathy for state­ments like this: "All too early in the [Obama] ad­min­is­tra­tion sus­pi­cion and dis­trust of seni­or mil­it­ary of­ficers by seni­or White House of­fi­cials — in­clud­ing the pres­id­ent and vice pres­id­ent — be­came a big prob­lem for me as I tried to man­age the re­la­tion­ship between the com­mand­er in chief and his mil­it­ary lead­ers."
If mil­it­ary com­mand­ers were shown dis­respect or giv­en obstacles to fight­ing war, that would be one thing. But if they were ques­tioned and chal­lenged and kept in check, it is an­oth­er. Isn't that the pres­id­ent's job?
COR­REC­TION: Ini­tial post iden­ti­fied the wrong year for the pivotal March 2011 meet­ing.
What We're Following See More »
PHOTO OP
Clinton Shows Up on Stage to Close Obama's Speech
3 hours ago
THE LATEST
Just after President Obama finished his address to the DNC, Hillary Clinton walked out on stage to join him, so the better could share a few embraces, wave to the crowd—and let the cameras capture all the unity for posterity.
'DON'T BOO. VOTE.'
Obama: Country Is Stronger Than Eight Years Ago
3 hours ago
THE LATEST
In a speech that began a bit like a State of the Union address, President Obama said the "country is stronger and more prosperous than it was" when he took office eight years ago. He then talked of battling Hillary Clinton for the nomination in 2008, and discovering her "unbelievable work ethic," before saying that no one—"not me, not Bill"—has ever been more qualified to be president. When his first mention of Donald Trump drew boos, he quickly admonished the crowd: "Don't boo. Vote." He then added that Trump is "not really a plans guy. Not really a facts guy, either."
'HILLARY CLINTON HAS A PASSION'
Kaine Sticks Mostly to the Autobiography
4 hours ago
THE LATEST
Tim Kaine introduced himself to the nation tonight, devoting roughly the first half of his speech to his own story (peppered with a little of his fluent Spanish) before pivoting to Hillary Clinton—and her opponent. "Hillary Clinton has a passion for children and families," he said. "Donald Trump has a passion, too: himself." His most personal line came after noting that his son Nat just deployed with his Marine battalion. "I trust Hillary Clinton with our son's life," he said.
TRUMP IS A 'CON'
Bloomberg: Neither Party Has a Monopoly on Good Ideas
5 hours ago
THE LATEST
Michael Bloomberg said he wasn't appearing to endorse any party or agenda. He was merely there to support Hillary Clinton. "I don't believe that either party has a monopoly on good ideas or strong leadership," he said, before enumerating how he disagreed with both the GOP and his audience in Philadelphia. "Too many Republicans wrongly blame immigrants for our problems, and they stand in the way of action on climate change and gun violence," he said. "Meanwhile, many Democrats wrongly blame the private sector for our problems, and they stand in the way of action on education reform and deficit reduction." Calling Donald Trump a "dangerous demagogue," he said, "I'm a New Yorker, and a know a con when I see one."
TRUMP'S 'CYNICISM IS UNBOUNDED'
Biden: Obama 'One of the Finest Presidents'
5 hours ago
THE LATEST
Vice President Biden tonight called President Obama "one of the finest presidents we have ever had" before launching into a passionate defense of Hillary Clinton. "Everybody knows she's smart. Everybody knows she's tough. But I know what she's passionate about," he said. "There's only one person in this race who will help you. ... It's not just who she is; it's her life story." But he paused to train some fire on her opponent "That's not Donald Trump's story," he said. "His cynicism is unbounded. ... No major party nominee in the history of this country has ever known less."