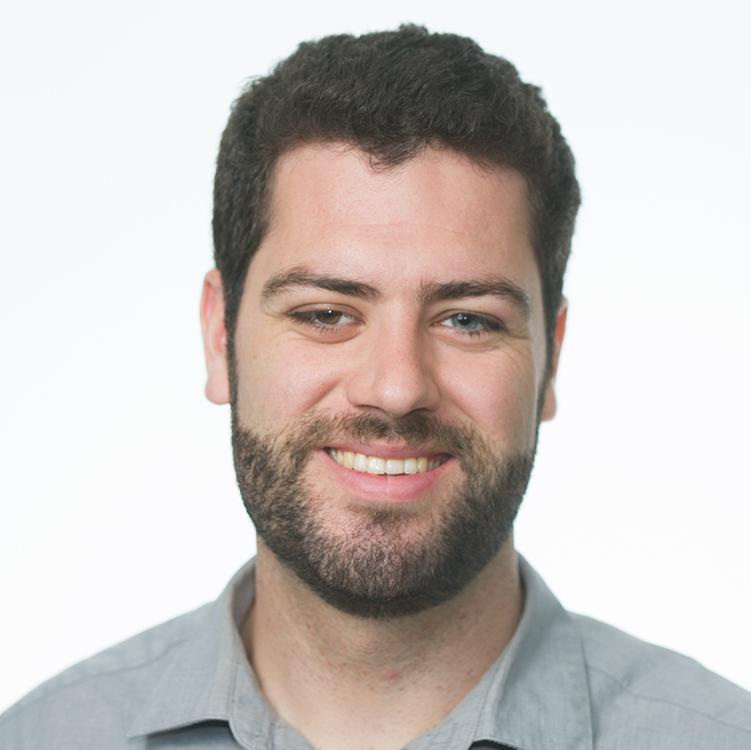 The Su­preme Court de­clared Wed­nes­day that In­ter­net video ser­vice Aereo is il­leg­al.
The 6-3 de­cision is a huge win for the TV net­works, who feared that Aereo could des­troy their busi­ness mod­el.
Writ­ing for the ma­jor­ity, Justice Steph­en Brey­er con­cluded that the "pur­pose" of copy­right law makes it clear that Aereo's ser­vice is a "pub­lic per­form­ance," and the com­pany there­fore needs per­mis­sion for TV con­tent.
Aereo al­lows sub­scribers to watch and re­cord loc­al TV chan­nels on their com­puters, tab­lets, phones, and In­ter­net-con­nec­ted TVs for as little as $8 per month. The prob­lem is that un­like cable pro­viders, Aereo doesn't pay the TV sta­tions for their con­tent.
Every­one has the right to ac­cess over-the-air TV chan­nels us­ing an an­tenna. Aereo calls it­self a "mod­ern-day tele­vi­sion an­tenna and DVR." But Aereo sub­scribers don't have an­tenna arms stick­ing out of their tab­let com­puters. In­stead, Aereo uses a cluster of thou­sands of tiny an­ten­nas to de­liv­er video over the In­ter­net to all of the sub­scribers in an area. Tech­nic­ally, sub­scribers are rent­ing ac­cess to one of those an­ten­nas.
But the court didn't buy Aereo's de­scrip­tion of it­self. Brey­er wrote that the his­tory of copy­right law "makes clear that Aereo is not simply an equip­ment pro­vider," and is ac­tu­ally "sub­stan­tially sim­il­ar" to a cable TV ser­vice. There­fore, Aereo should have to pay re­trans­mis­sion fees just like cable pro­viders do, the court ruled.
The court ac­know­ledged that Aereo only ac­tiv­ates an an­tenna based on a re­quest from an in­di­vidu­al user, but said the com­pany it­self is still in­fringing on copy­right. The tech­no­lo­gic­al dis­tinc­tion makes no dif­fer­ence to either users or TV broad­casters, the court con­cluded.
"Giv­en Aereo's over­whelm­ing like­ness to the cable com­pan­ies tar­geted by [copy­right law], this sole tech­no­lo­gic­al dif­fer­ence between Aereo and tra­di­tion­al cable com­pan­ies does not make a crit­ic­al dif­fer­ence here," the ma­jor­ity wrote.
Barry Diller, a me­dia mogul and primary in­vestor in Aereo, has said re­peatedly that the ser­vice would shut down if it lost at the high court. 
Aereo CEO Chet Kan­ojia said the de­cision is a "massive set­back for the Amer­ic­an con­sumer." But he said the com­pany's "work is not done," and "we will con­tin­ue to fight for our con­sumers and fight to cre­ate in­nov­at­ive tech­no­lo­gies that have a mean­ing­ful and pos­it­ive im­pact on our world."
Justice Ant­on­in Scalia wrote the dis­sent, which was joined by Justices Clar­ence Thomas and Samuel Alito. The con­ser­vat­ive justices ar­gued that the court should fo­cus on the plain read­ing of copy­right law and not try to ex­pand it to meet Con­gress's in­tent.
"It is not the role of this Court to identi­fy and plug loop­holes," they wrote. "It is the role of good law­yers to identi­fy and ex­ploit them, and the role of Con­gress to elim­in­ate them if it wishes."
The In­ter­net in­dustry has been track­ing the Aereo case nervously, fear­ing that a broad rul­ing against the video start-up could en­danger oth­er cloud stor­age pro­viders. Like Aereo, com­pan­ies in­clud­ing Google, Amazon, Apple, and Drop­box al­low users to re­motely ac­cess copy­righted ma­ter­i­al.
The court tried to craft a nar­row rul­ing, say­ing it was not ad­dress­ing all re­mote stor­age of con­tent.
But the dis­sent­ers ar­gued the rul­ing will "sow con­fu­sion for years to come," as courts try to sort out which ser­vices are le­git­im­ate and which too closely re­semble Aereo.
The TV broad­casters had feared that an Aereo win could doom their whole in­dustry by elim­in­at­ing the roughly $3.3 bil­lion they pull in every year in pay­ments from cable TV pro­viders. If the court had up­held Aereo, the cable pro­viders could have cut off those pay­ments either by en­ter­ing in­to agree­ments with Aereo or mim­ick­ing the com­pany's tech­no­logy.
In a state­ment, Na­tion­al As­so­ci­ation of Broad­casters CEO Gor­don Smith said TV sta­tions "will al­ways wel­come part­ner­ships with com­pan­ies who re­spect copy­right law."
"Today's de­cision sends an un­mis­tak­able mes­sage that busi­nesses built on the theft of copy­righted ma­ter­i­al will not be tol­er­ated," Smith said.
What We're Following See More »
BACKING OUT ON BERNIE
Trump Won't Debate Sanders After All
2 days ago
THE LATEST
Trump, in a statement: "Based on the fact that the Democratic nominating process is totally rigged and Crooked Hillary Clinton and Deborah Wasserman Schultz will not allow Bernie Sanders to win, and now that I am the presumptive Republican nominee, it seems inappropriate that I would debate the second place finisher. ... I will wait to debate the first place finisher in the Democratic Party, probably Crooked Hillary Clinton, or whoever it may be."
AKNOWLEDGING THE INEVITABLE
UAW: Time to Unite Behind Hillary
3 days ago
THE DETAILS
"It's about time for unity," said UAW President Dennis Williams. "We're endorsing Hillary Clinton. She's gotten 3 million more votes than Bernie, a million more votes than Donald Trump. She's our nominee." He called Sanders "a great friend of the UAW" while saying Trump "does not support the economic security of UAW families." Some 28 percent of UAW members indicated their support for Trump in an internal survey.
AP KEEPING COUNT
Trump Clinches Enough Delegates for the Nomination
3 days ago
THE LATEST
"Donald Trump on Thursday reached the number of delegates needed to clinch the Republican nomination for president, completing an unlikely rise that has upended the political landscape and sets the stage for a bitter fall campaign. Trump was put over the top in the Associated Press delegate count by a small number of the party's unbound delegates who told the AP they would support him at the convention."
TRUMP FLOATED IDEA ON JIMMY KIMMEL'S SHOW
Trump/Sanders Debate Before California Primary?
3 days ago
CAMPAIGNS INJECTED NEW AD MONEY
California: It's Not Over Yet
3 days ago
THE LATEST
"Clinton and Bernie Sanders "are now devoting additional money to television advertising. A day after Sanders announced a new ad buy of less than $2 million in the state, Clinton announced her own television campaign. Ads featuring actor Morgan Freeman as well as labor leader and civil rights activist Dolores Huerta will air beginning on Fridayin Fresno, Sacramento, and Los Angeles media markets. Some ads will also target Latino voters and Asian American voters. The total value of the buy is about six figures according to the Clinton campaign." Meanwhile, a new poll shows Sanders within the margin of error, trailing Clinton 44%-46%.