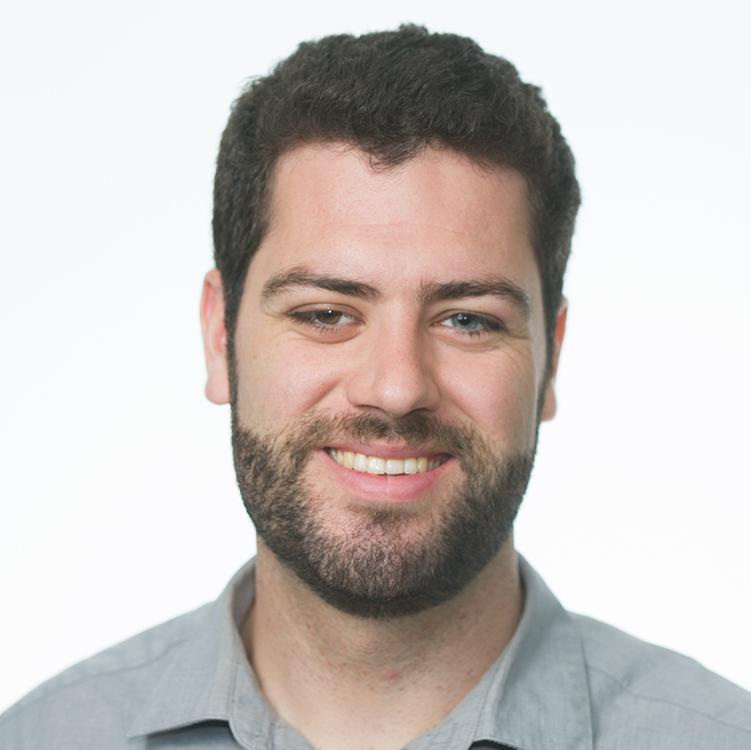 June 17, 2014, 12:15 p.m.
A Demo­crat­ic bill to ban "fast lanes" on the In­ter­net isn't go­ing to be­come law.
Re­pub­lic­ans have long op­posed net-neut­ral­ity reg­u­la­tions, and as long as they con­trol the House, they'll block le­gis­la­tion that would re­strict the busi­ness choices of In­ter­net ser­vice pro­viders.
But the On­line Com­pet­i­tion and Con­sumer Choice Act, in­tro­duced Tues­day by Sen. Patrick Leahy and Rep. Dor­is Mat­sui, isn't really about chan­ging the law. It's about send­ing a mes­sage to the Fed­er­al Com­mu­nic­a­tions Com­mis­sion.
"We put forth the bill to put in­creased pres­sure on the FCC to ban paid-pri­or­it­iz­a­tion agree­ments," an aide to a bill sup­port­er ex­plained.
Net neut­ral­ity is the prin­ciple that all In­ter­net traffic should be treated equally. The FCC first en­acted net-neut­ral­ity rules in 2010 that barred In­ter­net ser­vice pro­viders from block­ing any web­sites or from "un­reas­on­ably" dis­crim­in­at­ing against any traffic.
A fed­er­al court struck those rules down earli­er this year, and now FCC Chair­man Tom Wheel­er is try­ing to re­write them in a way that can sur­vive fu­ture court chal­lenges. His pro­pos­al would still bar In­ter­net pro­viders from block­ing web­sites but would al­low pro­viders to charge sites for faster ser­vice as long as the agree­ments are "com­mer­cially reas­on­able."
In­ter­net act­iv­ists, ma­jor Web com­pan­ies such as Google, and many Demo­crats on Cap­it­ol Hill fear that change could cre­ate a two-tiered In­ter­net that be­ne­fits the richest cor­por­a­tions and lim­its free speech.
"Amer­ic­ans are speak­ing loud and clear — they want an In­ter­net that is a plat­form for free ex­pres­sion and in­nov­a­tion, where the best ideas and ser­vices can reach con­sumers based on mer­it rather than based on a fin­an­cial re­la­tion­ship with a broad­band pro­vider," Leahy, the chair­man of the Sen­ate Ju­di­ciary Com­mit­tee, said in a state­ment.
The FCC has been flooded by thou­sands of out­raged com­ments in re­cent weeks op­pos­ing the "fast lane" pro­pos­al.
Chris­toph­er Lewis, a lob­by­ist for the con­sumer-ad­vocacy group Pub­lic Know­ledge, said the bill is sig­ni­fic­ant be­cause it shows there is a grow­ing con­sensus around the idea that net neut­ral­ity means com­pan­ies shouldn't be al­lowed to pay for faster ser­vice.
"I think this is a le­gis­lat­ive state­ment," Lewis said, ar­guing that Wheel­er will have to "take no­tice" of the out­pour­ing of op­pos­i­tion from law­makers, in­vestors, and In­ter­net com­pan­ies.
Wheel­er ex­pec­ted to take cri­ti­cism from Re­pub­lic­ans, who are skep­tic­al of the gov­ern­ment telling broad­band pro­viders how to man­age their net­works. But the grow­ing op­pos­i­tion to his pro­pos­al from Demo­crats could leave the FCC chief in a tenu­ous polit­ic­al po­s­i­tion. Even the White House has offered little sup­port, not­ing that the FCC is an "in­de­pend­ent agency." 
Wheel­er needs the votes of both Demo­crats on the five-mem­ber com­mis­sion to en­act his pro­posed reg­u­la­tions. But those com­mis­sion­ers, Jes­sica Rosen­wor­cel and Mignon Cly­burn, might not be eager to help the chair­man if he's all alone on the is­sue.
A spokes­man for the FCC chair­man de­clined to com­ment on the bill. 
The On­line Com­pet­i­tion and Con­sumer Choice Act, which also has the sup­port of Sen. Al Franken and Reps. Henry Wax­man and Anna Eshoo, would in­struct the FCC to en­act rules ban­ning paid pri­or­it­iz­a­tion with­in 90 days of the bill be­com­ing law. The bill would also call for rules ban­ning In­ter­net pro­viders from fa­vor­ing con­tent they own or are af­fil­i­ated with.
The bill avoids the con­ten­tious de­bate over the FCC's au­thor­ity. Many net-neut­ral­ity sup­port­ers ar­gue that the only way to en­act rules that can sur­vive in court is to re­clas­si­fy In­ter­net pro­viders as "com­mon car­ri­er" util­it­ies un­der Title II of the Com­mu­nic­a­tions Act. But Re­pub­lic­ans and In­ter­net pro­viders ar­gue that util­ity-style reg­u­la­tion of the In­ter­net would dis­cour­age in­vest­ment and stifle eco­nom­ic growth.
What We're Following See More »
BACKING OUT ON BERNIE
Trump Won't Debate Sanders After All
1 days ago
THE LATEST
Trump, in a statement: "Based on the fact that the Democratic nominating process is totally rigged and Crooked Hillary Clinton and Deborah Wasserman Schultz will not allow Bernie Sanders to win, and now that I am the presumptive Republican nominee, it seems inappropriate that I would debate the second place finisher. ... I will wait to debate the first place finisher in the Democratic Party, probably Crooked Hillary Clinton, or whoever it may be."
AKNOWLEDGING THE INEVITABLE
UAW: Time to Unite Behind Hillary
2 days ago
THE DETAILS
"It's about time for unity," said UAW President Dennis Williams. "We're endorsing Hillary Clinton. She's gotten 3 million more votes than Bernie, a million more votes than Donald Trump. She's our nominee." He called Sanders "a great friend of the UAW" while saying Trump "does not support the economic security of UAW families." Some 28 percent of UAW members indicated their support for Trump in an internal survey.
AP KEEPING COUNT
Trump Clinches Enough Delegates for the Nomination
3 days ago
THE LATEST
"Donald Trump on Thursday reached the number of delegates needed to clinch the Republican nomination for president, completing an unlikely rise that has upended the political landscape and sets the stage for a bitter fall campaign. Trump was put over the top in the Associated Press delegate count by a small number of the party's unbound delegates who told the AP they would support him at the convention."
TRUMP FLOATED IDEA ON JIMMY KIMMEL'S SHOW
Trump/Sanders Debate Before California Primary?
3 days ago
CAMPAIGNS INJECTED NEW AD MONEY
California: It's Not Over Yet
3 days ago
THE LATEST
"Clinton and Bernie Sanders "are now devoting additional money to television advertising. A day after Sanders announced a new ad buy of less than $2 million in the state, Clinton announced her own television campaign. Ads featuring actor Morgan Freeman as well as labor leader and civil rights activist Dolores Huerta will air beginning on Fridayin Fresno, Sacramento, and Los Angeles media markets. Some ads will also target Latino voters and Asian American voters. The total value of the buy is about six figures according to the Clinton campaign." Meanwhile, a new poll shows Sanders within the margin of error, trailing Clinton 44%-46%.