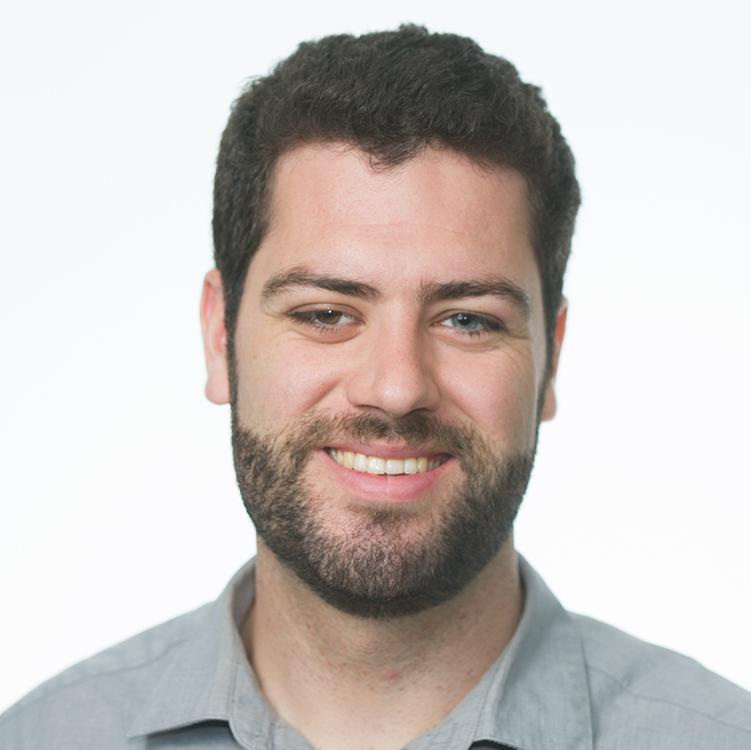 June 17, 2014, 12:15 p.m.
A Demo­crat­ic bill to ban "fast lanes" on the In­ter­net isn't go­ing to be­come law.
Re­pub­lic­ans have long op­posed net-neut­ral­ity reg­u­la­tions, and as long as they con­trol the House, they'll block le­gis­la­tion that would re­strict the busi­ness choices of In­ter­net ser­vice pro­viders.
But the On­line Com­pet­i­tion and Con­sumer Choice Act, in­tro­duced Tues­day by Sen. Patrick Leahy and Rep. Dor­is Mat­sui, isn't really about chan­ging the law. It's about send­ing a mes­sage to the Fed­er­al Com­mu­nic­a­tions Com­mis­sion.
"We put forth the bill to put in­creased pres­sure on the FCC to ban paid-pri­or­it­iz­a­tion agree­ments," an aide to a bill sup­port­er ex­plained.
Net neut­ral­ity is the prin­ciple that all In­ter­net traffic should be treated equally. The FCC first en­acted net-neut­ral­ity rules in 2010 that barred In­ter­net ser­vice pro­viders from block­ing any web­sites or from "un­reas­on­ably" dis­crim­in­at­ing against any traffic.
A fed­er­al court struck those rules down earli­er this year, and now FCC Chair­man Tom Wheel­er is try­ing to re­write them in a way that can sur­vive fu­ture court chal­lenges. His pro­pos­al would still bar In­ter­net pro­viders from block­ing web­sites but would al­low pro­viders to charge sites for faster ser­vice as long as the agree­ments are "com­mer­cially reas­on­able."
In­ter­net act­iv­ists, ma­jor Web com­pan­ies such as Google, and many Demo­crats on Cap­it­ol Hill fear that change could cre­ate a two-tiered In­ter­net that be­ne­fits the richest cor­por­a­tions and lim­its free speech.
"Amer­ic­ans are speak­ing loud and clear — they want an In­ter­net that is a plat­form for free ex­pres­sion and in­nov­a­tion, where the best ideas and ser­vices can reach con­sumers based on mer­it rather than based on a fin­an­cial re­la­tion­ship with a broad­band pro­vider," Leahy, the chair­man of the Sen­ate Ju­di­ciary Com­mit­tee, said in a state­ment.
The FCC has been flooded by thou­sands of out­raged com­ments in re­cent weeks op­pos­ing the "fast lane" pro­pos­al.
Chris­toph­er Lewis, a lob­by­ist for the con­sumer-ad­vocacy group Pub­lic Know­ledge, said the bill is sig­ni­fic­ant be­cause it shows there is a grow­ing con­sensus around the idea that net neut­ral­ity means com­pan­ies shouldn't be al­lowed to pay for faster ser­vice.
"I think this is a le­gis­lat­ive state­ment," Lewis said, ar­guing that Wheel­er will have to "take no­tice" of the out­pour­ing of op­pos­i­tion from law­makers, in­vestors, and In­ter­net com­pan­ies.
Wheel­er ex­pec­ted to take cri­ti­cism from Re­pub­lic­ans, who are skep­tic­al of the gov­ern­ment telling broad­band pro­viders how to man­age their net­works. But the grow­ing op­pos­i­tion to his pro­pos­al from Demo­crats could leave the FCC chief in a tenu­ous polit­ic­al po­s­i­tion. Even the White House has offered little sup­port, not­ing that the FCC is an "in­de­pend­ent agency." 
Wheel­er needs the votes of both Demo­crats on the five-mem­ber com­mis­sion to en­act his pro­posed reg­u­la­tions. But those com­mis­sion­ers, Jes­sica Rosen­wor­cel and Mignon Cly­burn, might not be eager to help the chair­man if he's all alone on the is­sue.
A spokes­man for the FCC chair­man de­clined to com­ment on the bill. 
The On­line Com­pet­i­tion and Con­sumer Choice Act, which also has the sup­port of Sen. Al Franken and Reps. Henry Wax­man and Anna Eshoo, would in­struct the FCC to en­act rules ban­ning paid pri­or­it­iz­a­tion with­in 90 days of the bill be­com­ing law. The bill would also call for rules ban­ning In­ter­net pro­viders from fa­vor­ing con­tent they own or are af­fil­i­ated with.
The bill avoids the con­ten­tious de­bate over the FCC's au­thor­ity. Many net-neut­ral­ity sup­port­ers ar­gue that the only way to en­act rules that can sur­vive in court is to re­clas­si­fy In­ter­net pro­viders as "com­mon car­ri­er" util­it­ies un­der Title II of the Com­mu­nic­a­tions Act. But Re­pub­lic­ans and In­ter­net pro­viders ar­gue that util­ity-style reg­u­la­tion of the In­ter­net would dis­cour­age in­vest­ment and stifle eco­nom­ic growth.
What We're Following See More »
A RARE KIND OF REBUKE
Leading Republicans Would Say 'No Thanks' If Asked to Be Trump's VP
1 hours ago
THE DETAILS
Nikki Haley. Jeb Bush. Scott Walker. Lindsey Graham. John Kasich. The list is growing ever longer of Republicans who say they wouldn't even consider becoming Donald Trump's running mate. "The recoiling amounts to a rare rebuke for a front-runner: Politicians usually signal that they are not interested politely through back channels, or submit to the selection process, if only to burnish their national profiles."
NEW WSJ/NBC/MARIST POLL
Trump Decisively Ahead in Indiana
1 hours ago
THE LATEST
"Donald Trump holds a 15-point lead over Ted Cruz in the potentially decisive May 3 presidential primary race in Indiana, according to results from a new NBC News/Wall Street Journal/Marist poll. Trump gets support from 49 percent of likely Republican primary voters — followed by Cruz at 34 percent and John Kasich at 13 percent. If that margin in Indiana holds on Tuesday, Trump would be on a glide path towards obtaining the 1,237 delegates he needs to win the Republican nomination on a first ballot at the GOP convention in July."
TAKING A 'GAP YEAR' IN BETWEEN
Obamas' Eldest Daughter Will Attend Harvard
1 hours ago
THE DETAILS
In a statement released on Sunday, President and Mrs. Obama revealed that their oldest daughter, Malia, will attend Harvard University in the fall of 2017 as a member of the Class of 2021. She will take a year off before beginning school.
STAFF PICKS
When It Comes to Mining Asteroids, Technology Is Only the First Problem
2 days ago
WHY WE CARE
Foreign Policy takes a look at the future of mining the estimated "100,000 near-Earth objects—including asteroids and comets—in the neighborhood of our planet. Some of these NEOs, as they're called, are small. Others are substantial and potentially packed full of water and various important minerals, such as nickel, cobalt, and iron. One day, advocates believe, those objects will be tapped by variations on the equipment used in the coal mines of Kentucky or in the diamond mines of Africa. And for immense gain: According to industry experts, the contents of a single asteroid could be worth trillions of dollars." But the technology to get us there is only the first step. Experts say "a multinational body might emerge" to manage rights to NEOs, as well as a body of law, including an international court.
STAFF PICKS
Obama Reflects on His Economic Record
2 days ago
WHY WE CARE
Not to be outdone by Jeffrey Goldberg's recent piece in The Atlantic about President Obama's foreign policy, the New York Times Magazine checks in with a longread on the president's economic legacy. In it, Obama is cognizant that the economic reality--73 straight months of growth--isn't matched by public perceptions. Some of that, he says, is due to a constant drumbeat from the right that "that denies any progress." But he also accepts some blame himself. "I mean, the truth of the matter is that if we had been able to more effectively communicate all the steps we had taken to the swing voter," he said, "then we might have maintained a majority in the House or the Senate."