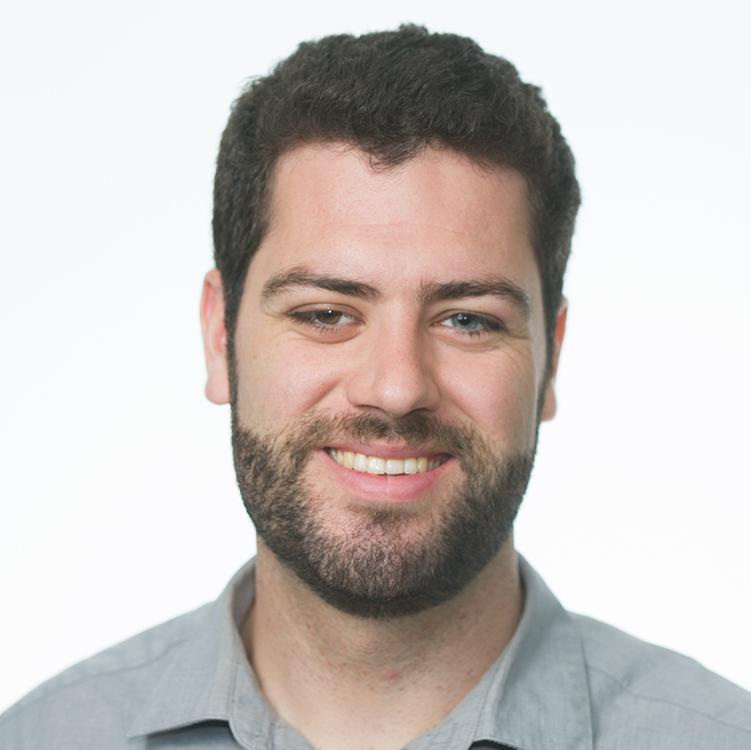 When ne­go­ti­ations between big me­dia com­pan­ies and cable TV pro­viders break down, view­ers are of­ten left without ac­cess to their fa­vor­ite chan­nels and TV shows.
A fight between CBS and Time Warner Cable last year blacked out chan­nels for mil­lions of con­sumers. Sub­scribers to small cable pro­viders lost ac­cess to Vi­ac­om chan­nels earli­er this year.
Those black­outs could be a pre­view of the In­ter­net's fu­ture, Net­flix's top lob­by­ist warned dur­ing a pan­el dis­cus­sion Wed­nes­day.
Chris­toph­er Liber­telli said fed­er­al reg­u­lat­ors should in­ter­vene or the In­ter­net ser­vice pro­viders could "turn the In­ter­net in­to more of a cable tele­vi­sion sys­tem."
Just like in the cable TV in­dustry, dis­putes between video web­sites and In­ter­net ser­vice pro­viders could keep cus­tom­ers from watch­ing the shows they want, he warned.
For years, web­sites have hired third parties to de­liv­er data to In­ter­net pro­viders, who carry the con­tent to con­sumers' homes. In re­cent years, be­cause of the massive amount of data that Net­flix is de­liv­er­ing to its sub­scribers, the com­pany has been by­passing those third parties and con­nect­ing dir­ectly to the pro­viders' net­works. Those dir­ect con­nec­tions en­sure that Net­flix videos stream as smoothly as pos­sible.
But Com­cast and oth­er pro­viders are de­mand­ing that Net­flix pay for dir­ect ac­cess to their net­works. If Net­flix doesn't pay up, videos be­come grainy and take longer to load.
"This in­ter­con­nec­tion point has be­come the new choke point, the place for ISPs to tax con­tent com­pan­ies," Liber­telli ar­gued dur­ing the pan­el dis­cus­sion hos­ted by the As­pen In­sti­tute.
He said Net­flix chose to pay Com­cast earli­er this year for a dir­ect-con­nec­tion deal be­cause the situ­ation had be­come "in­tol­er­able."
"We paid our way around con­ges­tion," he ex­plained.
The Fed­er­al Com­mu­nic­a­tions Com­mis­sion's net-neut­ral­ity rules only cov­er how In­ter­net pro­viders handle traffic once it's on their net­work. The reg­u­la­tions don't af­fect how net­works con­nect to each oth­er.
But Liber­telli warned that the FCC shouldn't just give In­ter­net pro­viders a new place to dis­crim­in­ate. He urged the agency to en­act new reg­u­la­tions or im­pose con­di­tions on the massive mer­gers pending be­fore the agency to en­sure Web com­pan­ies can con­nect to broad­band net­works for free.
Jim Cic­coni, AT&T's top lob­by­ist, ar­gued that Net­flix has al­ways had to pay to trans­mit its traffic and that there's noth­ing spe­cial about the dir­ect-con­nec­tion deals.
"Net­flix wants free. I get it," he said dur­ing the pan­el dis­cus­sion. "Some­body ends up hav­ing to pay for the trans­mis­sion of that traffic."
Reg­u­la­tions re­quir­ing free con­nec­tions would end up for­cing all In­ter­net users to pay for Net­flix's traffic, re­gard­less of wheth­er they ac­tu­ally sub­scribe to the ser­vice or not, he said.
In an emailed state­ment fol­low­ing the dis­cus­sion, Sena Fitzmaurice, a Com­cast spokes­wo­man, ar­gued that only Net­flix can de­cide how to de­liv­er its traffic.
"They choose the path the traffic takes to us. They can choose to avoid con­ges­tion or in­flict it," she said. 
What We're Following See More »
27TH AMENDMENT
Congress Can't Seem Not to Pay Itself
38 minutes ago
WHY WE CARE
Rep. Dave Young can't even refuse his own paycheck. The Iowa Republican is trying to make a point that if Congress can't pass a budget (it's already missed the April 15 deadline) then it shouldn't be paid. But, he's been informed, the 27th Amendment prohibits him from refusing his own pay. "Young's efforts to dock his own pay, however, are duck soup compared to his larger goal: docking the pay of every lawmaker when Congress drops the budget ball." His bill to stiff his colleagues has only mustered the support of three of them. Another bill, sponsored by Rep. Jim Cooper (D-TN), has about three dozen co-sponsors.
THE QUESTION
How Far Away from Cleveland is the California GOP Staying?
1 hours ago
THE ANSWER
Sixty miles away, in Sandusky, Ohio. "We're pretty bitter about that," said Harmeet Dhillon, vice chairwoman of the California Republican Party. "It sucks to be California, we're like the ugly stepchild. They need us for our cash and our donors, they don't need us for anything else."
ATTORNEY MAY RELEASE THEM ANYWAY
SCOTUS Will Not Allow 'DC Madam' Phone Records to Be Released
1 hours ago
WHY WE CARE
Anyone looking forward to seeing some boldfaced names on the client list of the late Deborah Jeane Palfrey, the "DC Madam," will have to wait a little longer. "The Supreme Court announced Monday it would not intervene to allow" the release of her phone records, "despite one of her former attorneys claiming the records are "very relevant" to the presidential election. Though he has repeatedly threatened to release the records if courts do not modify a 2007 restraining order, Montgomery Blair Sibley tells U.S. News he's not quite sure what he now will do."
DOWN TO THE WIRE
Sanders Looks to Right the Ship in Indiana
17 hours ago
THE LATEST
Hillary Clinton may have the Democratic nomination sewn up, but Bernie Sanders apparently isn't buying it. Buoyed by a poll showing them in a "virtual tie," Sanders is "holding three rallies on the final day before the state primary and hoping to pull off a win after a tough week of election losses and campaign layoffs." 
'SPOOKED' IN NORTH DAKOTA
Cruz Delegates Having Second Thoughts?
21 hours ago
THE LATEST
As unbound delegates pledged to Ted Cruz watch him "struggle to tread water in a primary increasingly dominated by Trump, many of them, wary of a bitter convention battle that could rend the party at its seams, are rethinking their commitment to the Texas senator."