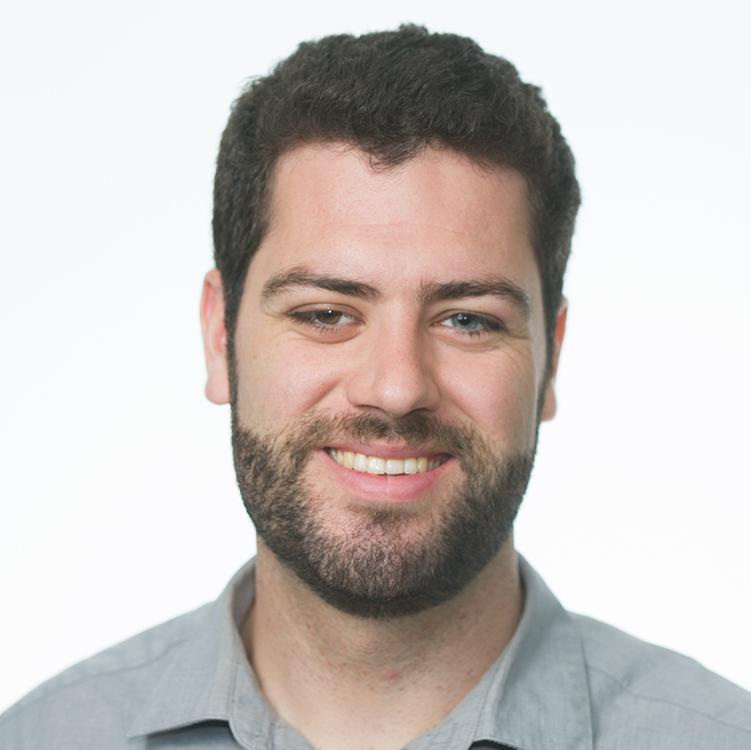 The Fed­er­al Com­mu­nic­a­tions Com­mis­sion might have to delay a vote on new net-neut­ral­ity reg­u­la­tions.
Jes­sica Rosen­wor­cel, a Demo­crat­ic FCC com­mis­sion­er, said Wed­nes­day that she has "real con­cerns" with Chair­man Tom Wheel­er's pro­pos­al, which would al­low In­ter­net ser­vice pro­viders to charge web­sites for spe­cial "fast lanes" in at least some cases. The FCC is sched­uled to vote on the pro­pos­al next Thursday.
"I think we should delay our con­sid­er­a­tion of his rules by at least a month," Rosen­wor­cel said in a speech be­fore a lib­rary group in Wash­ing­ton. "I be­lieve that rush­ing head­long in­to a rule-mak­ing next week fails to re­spect the pub­lic re­sponse to his pro­pos­al."
The two Re­pub­lic­ans on the com­mis­sion are ex­pec­ted to vote against any net-neut­ral­ity rules, ar­guing that they would un­ne­ces­sar­ily bur­den In­ter­net pro­viders. That means Wheel­er needs the votes of both Demo­crat­ic com­mis­sion­ers to move ahead with the new rules.
Op­pos­i­tion from Rosen­wor­cel could force Wheel­er back to the draw­ing board. But the chair­man doesn't ap­pear to be back­ing down. 
In a state­ment, an FCC spokes­man said Wheel­er "fully sup­ports a ro­bust pub­lic de­bate on how best to pro­tect the Open In­ter­net, which is why he in­tends to put for­ward his pro­pos­als for pub­lic com­ment next week."
"Mov­ing for­ward will al­low the Amer­ic­an people to re­view and com­ment on the pro­posed plan without delay, and bring us one step closer to put­ting rules on the books to pro­tect con­sumers and en­tre­pren­eurs on­line," the spokes­man for the chair­man said. 
The D.C. Cir­cuit Court of Ap­peals struck down the FCC's old net-neut­ral­ity rules in Janu­ary. Wheel­er is try­ing to re­work the reg­u­la­tions in a way that can stand up to fu­ture court chal­lenges.
His pro­pos­al would still bar In­ter­net pro­viders from block­ing web­sites but would al­low them to charge web­sites for faster ser­vice as long as the ar­range­ments are "com­mer­cially reas­on­able."
Lib­er­als are out­raged that the FCC would al­low fast lanes, warn­ing it could tilt the In­ter­net in fa­vor of the largest cor­por­a­tions and stifle free speech on­line.
In her speech, Rosen­wor­cel noted that the chair­man's "pro­pos­al has un­leashed a tor­rent of pub­lic re­sponse."
"Tens of thou­sands of e-mails, hun­dreds of calls, com­ment­ary all across the In­ter­net," Rosen­wor­cel said. "We need to re­spect that in­put, and we need time for that in­put. So while I re­cog­nize the ur­gency to move ahead and de­vel­op rules with dis­patch, I think the great­er ur­gency comes in giv­ing the Amer­ic­an pub­lic op­por­tun­ity to speak right now, be­fore we head down this road."
Mignon Cly­burn, the oth­er Demo­crat­ic FCC com­mis­sion­er, said in a blog post Wed­nes­day that she is "listen­ing" to the thou­sands of people who have spoken out on the is­sue. 
"I would have pro­hib­ited pay for pri­or­ity ar­range­ments al­to­geth­er," Cly­burn said.
More than one hun­dred tech­no­logy com­pan­ies sent a let­ter to the FCC Wed­nes­day, ur­ging the agency to ban "fast lanes." 
Google, Face­book, Amazon, Mi­crosoft and oth­ers said the chair­man's pro­pos­al "rep­res­ents a grave threat to the In­ter­net."
This art­icle has been up­dated with a state­ment from an FCC spokes­man
What We're Following See More »
FILING DEADLINE IS JUNE 24
McConnell Urging Rubio to Run for Reelection
45 minutes ago
THE LATEST
Senate Majority Leader Mitch McConnell: "One of the things that I'm hoping, I and my colleagues have been trying to convince Senator Marco Rubio to run again in Florida. He had indicated he was not going to, but we're all hoping that he'll reconsider, because poll data indicates that he is the one who can win for us. He would not only save a terrific senator for the Senate, but help save the majority. ... Well, I hope so. We're all lobbying hard for him to run again."
LEAKER SHOULD STILL STAND TRIAL
Holder: Snowden Performed a Public Service
3 hours ago
THE LATEST
Former Attorney General Eric Holder said that NSA leaker Edward Snowden "actually performed a public service by raising the debate that we engaged in and by the changes that we made" by releasing information about government surveillance. Holder, a guest on David Axelrod's "Axe Files" podcast, also said Snowden endangered American interests and should face consequences for his actions. 
LOOKING FOR A CALIFORNIA COMEBACK
Bernie Hits Game 7
3 hours ago
THE LATEST
Sen. Bernie Sanders, needing an improbable comeback to take the nomination from Hillary Clinton, showed up to the Warriors' Game 7 in Oakland during a break in California campaigning. "Let's turn this thing around," he told the San Francisco Chronicle's Joe Garofoli.
BACKING OUT ON BERNIE
Trump Won't Debate Sanders After All
3 days ago
THE LATEST
Trump, in a statement: "Based on the fact that the Democratic nominating process is totally rigged and Crooked Hillary Clinton and Deborah Wasserman Schultz will not allow Bernie Sanders to win, and now that I am the presumptive Republican nominee, it seems inappropriate that I would debate the second place finisher. ... I will wait to debate the first place finisher in the Democratic Party, probably Crooked Hillary Clinton, or whoever it may be."
AKNOWLEDGING THE INEVITABLE
UAW: Time to Unite Behind Hillary
4 days ago
THE DETAILS
"It's about time for unity," said UAW President Dennis Williams. "We're endorsing Hillary Clinton. She's gotten 3 million more votes than Bernie, a million more votes than Donald Trump. She's our nominee." He called Sanders "a great friend of the UAW" while saying Trump "does not support the economic security of UAW families." Some 28 percent of UAW members indicated their support for Trump in an internal survey.