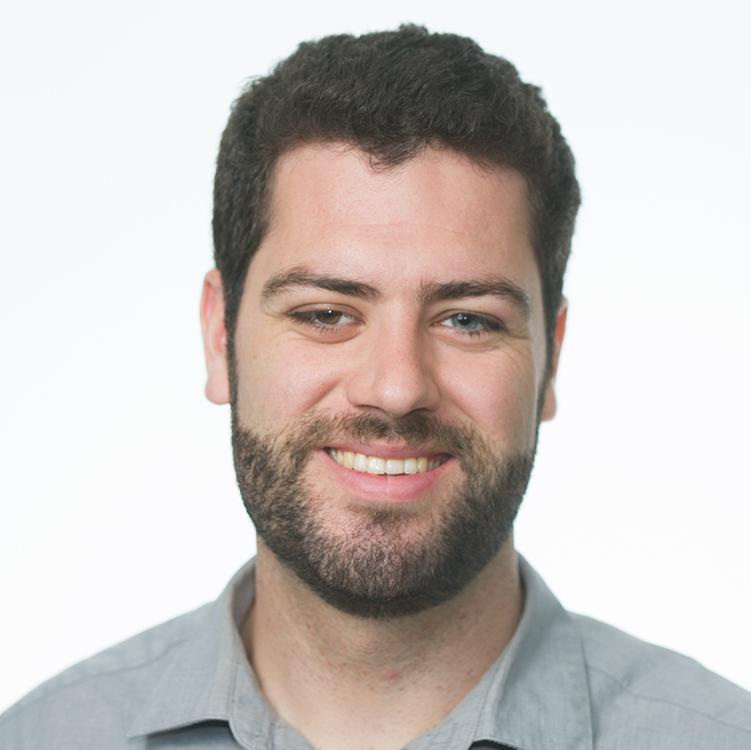 April 29, 2014, 1:04 p.m.
Treat­ing high-speed In­ter­net net­works as util­it­ies would strangle their growth, the top lob­by­ist for the cable in­dustry warned Tues­day.
Mi­chael Pow­ell, the head of the Na­tion­al Cable and Tele­com­mu­nic­a­tions As­so­ci­ation, ac­know­ledged the "in­tu­it­ive ap­peal" of ap­ply­ing util­ity-style reg­u­la­tions to In­ter­net ser­vice pro­viders. In many ways, the In­ter­net has be­come as cent­ral to our lives as roads and elec­tri­city, he said.
But he ar­gued that gov­ern­ment in­ter­ven­tion has de­graded oth­er ser­vices and would only dampen in­vest­ment in broad­band net­works, lead­ing to slower speeds and less ac­cess.
"The potholes vis­ible through your wind­shield, the shiver you feel in a cold house after a snowstorm knocks out the power, and the wa­ter main breaks along your com­mute should re­strain one from em­bra­cing the il­lus­ory vir­tues of pub­lic-util­ity reg­u­la­tion," Pow­ell, a former chair­man of the Fed­er­al Com­mu­nic­a­tions Com­mis­sion dur­ing the Bush ad­min­is­tra­tion, said in his speech at NCTA's an­nu­al show in Los Angeles.
He cited stat­ist­ics show­ing that large por­tions of U.S. roads and bridges are in poor con­di­tion. The wa­ter in­fra­struc­ture needs $1 tril­lion in im­prove­ments, and the elec­tric grid needs $768 bil­lion, Pow­ell said.
"Be­cause the In­ter­net is not reg­u­lated as a pub­lic util­ity, it grows and thrives, watered by private cap­it­al and a light reg­u­lat­ory touch," he said. His group lob­bies for Com­cast, Time Warner Cable, Charter, Cox, and oth­er cable TV and broad­band In­ter­net pro­viders.
Pow­ell's com­ments come as an ar­ray of lib­er­al ad­vocacy groups are lob­by­ing the FCC to treat broad­band pro­viders the same way it treats tele­phone util­it­ies.
In 2002, as FCC chair­man, Pow­ell clas­si­fied cable-mo­dem In­ter­net ac­cess as an "in­form­a­tion ser­vice" in­stead of a "tele­com­mu­nic­a­tions ser­vice." The move dra­mat­ic­ally han­di­capped the FCC's abil­ity to reg­u­late high-speed In­ter­net ac­cess.
In Janu­ary, the D.C. Cir­cuit Court of Ap­peals struck down the FCC's con­tro­ver­sial net-neut­ral­ity rules. The reg­u­la­tions, first ad­op­ted in 2010, pro­hib­ited In­ter­net ser­vice pro­viders from block­ing web­sites or any "un­reas­on­able" dis­crim­in­a­tion of In­ter­net traffic. The rules were in­ten­ded to en­sure that In­ter­net pro­viders can't act as "gate­keep­ers" and con­trol what in­form­a­tion people ac­cess on­line.
The court said the FCC was es­sen­tially try­ing to ap­ply a util­ity-style reg­u­la­tion to the In­ter­net. To ad­opt those reg­u­la­tions, the FCC would have to first re­verse Pow­ell's 2002 de­cision and clas­si­fy broad­band as a "tele­com­mu­nic­a­tions ser­vice."
In­stead of re­clas­si­fy­ing, cur­rent FCC Chair­man Tom Wheel­er (who headed NCTA from 1976 to 1984) is try­ing to re­work the rules un­der the cur­rent au­thor­ity. To com­ply with the court rul­ing, the new rules will have to be looser.
Un­der Wheel­er's new pro­pos­al, ISPs would still be barred from block­ing web­sites, but they could charge web­sites for faster ser­vice as long as the ar­range­ments are "com­mer­cially reas­on­able."
Matt Wood, the policy dir­ect­or for ad­vocacy group Free Press, ar­gued that the FCC should re­clas­si­fy broad­band as a "tele­com­mu­nic­a­tions ser­vice" and en­act tough net-neut­ral­ity rules.
"It would put us back on sol­id foot­ing where we're not pre­tend­ing that broad­band com­mu­nic­a­tions net­works are some­how not com­mu­nic­a­tions net­works," Wood said.
"Broad­band is es­sen­tial. It's the open­ing price for par­ti­cip­at­ing today in our eco­nomy and our demo­cracy."
In a blog post on Tues­day, Wheel­er em­phas­ized that re­clas­si­fy­ing broad­band as a Title II "tele­com­mu­nic­a­tions ser­vice" re­mains on the table.
"If the pro­pos­al be­fore us now turns out to be in­suf­fi­cient, or if we ob­serve any­one tak­ing ad­vant­age of the rule, I won't hes­it­ate to use Title II," Wheel­er wrote. 
What We're Following See More »
BACKING OUT ON BERNIE
Trump Won't Debate Sanders After All
21 hours ago
THE LATEST
Trump, in a statement: "Based on the fact that the Democratic nominating process is totally rigged and Crooked Hillary Clinton and Deborah Wasserman Schultz will not allow Bernie Sanders to win, and now that I am the presumptive Republican nominee, it seems inappropriate that I would debate the second place finisher. ... I will wait to debate the first place finisher in the Democratic Party, probably Crooked Hillary Clinton, or whoever it may be."
AKNOWLEDGING THE INEVITABLE
UAW: Time to Unite Behind Hillary
2 days ago
THE DETAILS
"It's about time for unity," said UAW President Dennis Williams. "We're endorsing Hillary Clinton. She's gotten 3 million more votes than Bernie, a million more votes than Donald Trump. She's our nominee." He called Sanders "a great friend of the UAW" while saying Trump "does not support the economic security of UAW families." Some 28 percent of UAW members indicated their support for Trump in an internal survey.
AP KEEPING COUNT
Trump Clinches Enough Delegates for the Nomination
2 days ago
THE LATEST
"Donald Trump on Thursday reached the number of delegates needed to clinch the Republican nomination for president, completing an unlikely rise that has upended the political landscape and sets the stage for a bitter fall campaign. Trump was put over the top in the Associated Press delegate count by a small number of the party's unbound delegates who told the AP they would support him at the convention."
TRUMP FLOATED IDEA ON JIMMY KIMMEL'S SHOW
Trump/Sanders Debate Before California Primary?
2 days ago
CAMPAIGNS INJECTED NEW AD MONEY
California: It's Not Over Yet
2 days ago
THE LATEST
"Clinton and Bernie Sanders "are now devoting additional money to television advertising. A day after Sanders announced a new ad buy of less than $2 million in the state, Clinton announced her own television campaign. Ads featuring actor Morgan Freeman as well as labor leader and civil rights activist Dolores Huerta will air beginning on Fridayin Fresno, Sacramento, and Los Angeles media markets. Some ads will also target Latino voters and Asian American voters. The total value of the buy is about six figures according to the Clinton campaign." Meanwhile, a new poll shows Sanders within the margin of error, trailing Clinton 44%-46%.