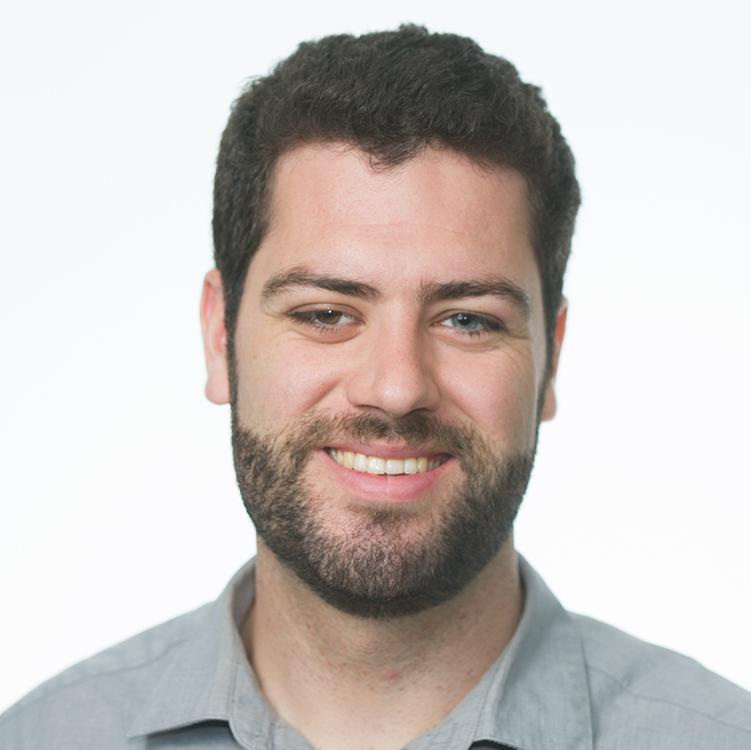 April 23, 2014, 11:21 a.m.
AT&T and the Fed­er­al Com­mu­nic­a­tions Com­mis­sion are in a high-stakes stan­doff.
The cell-phone car­ri­er is furi­ous over the FCC's planned rules for an up­com­ing auc­tion of air­wave li­censes and is threat­en­ing to sit out of the auc­tion en­tirely.
An AT&T boy­cott could be dev­ast­at­ing for the FCC. The fed­er­al gov­ern­ment is de­pend­ing on the auc­tion to gen­er­ate bil­lions of dol­lars in rev­en­ue to build a na­tion­wide high-speed com­mu­nic­a­tions net­work for first re­spon­ders and to pay off a 2012 tax cut.
But speak­ing to re­port­ers on Wed­nes­day, FCC Chair­man Tom Wheel­er ac­cused AT&T of bluff­ing. Wheel­er said it's "hard to con­ceive" of the na­tion's second largest wire­less car­ri­er not par­ti­cip­at­ing in the auc­tion.
The FCC chief noted that AT&T and oth­er car­ri­ers have been ag­gress­ively lob­by­ing for years to get the FCC to give them ac­cess to more spec­trum — the fre­quen­cies that carry all wire­less sig­nals.
"Wire­less car­ri­ers, in­clud­ing AT&T, have been very force­ful and per­suas­ive in mak­ing the case that the suc­cess of their abil­ity to serve con­sumers — and there­fore the suc­cess of their busi­ness — de­pends on ad­di­tion­al spec­trum," Wheel­er said. "I have a hard time en­vi­sion­ing this once in a life­time op­por­tun­ity for this kind of beach­front spec­trum be­ing something that people throw up their hands and walk away from."
Un­der a plan ap­proved by Con­gress in 2012, the FCC will pay TV sta­tions around the coun­try to give up their broad­cast li­censes. The agency will then auc­tion those li­censes to wire­less car­ri­ers to give them ac­cess to more air­waves to carry their cus­tom­ers' traffic.
Wire­less net­works have be­come clogged in re­cent years as con­sumers in­creas­ingly stream videos and browse the Web on their smart­phones.
But Wheel­er plans to cap the amount of spec­trum that AT&T and Ve­r­i­zon — the in­dustry's two largest com­pan­ies — can buy in the auc­tion.
The FCC chief has warned that without caps, AT&T and Ve­r­i­zon could buy up all of the low-fre­quency spec­trum, which is es­pe­cially valu­able be­cause it can carry sig­nals over longer dis­tances.
If Sprint and T-Mo­bile — the smal­ler of the four na­tion­al car­ri­ers — are boxed out of the auc­tion, it could starve them of the spec­trum they need to com­pete, Wheel­er has claimed. Con­sumers would start flee­ing the two smal­ler car­ri­ers if their net­works be­come con­ges­ted with traffic.
The death of Sprint and T-Mo­bile would al­low Ve­r­i­zon and AT&T to ramp up prices.
In a fil­ing to the FCC earli­er this month, AT&T claimed the pro­posed lim­its would put the com­pany in an "un­ten­able and un­ac­cept­able po­s­i­tion."
The com­pany ar­gued that it's only worth bid­ding in the auc­tion if it can gain ac­cess to large enough blocks of spec­trum to sup­port cell-phone ser­vice.
"AT&T has nev­er de­clined to par­ti­cip­ate in a ma­jor spec­trum auc­tion and cer­tainly did not in­tend to do so here," Joan Marsh, an AT&T vice pres­id­ent, wrote.
"But if the re­stric­tions as pro­posed are ad­op­ted, AT&T will need to ser­i­ously con­sider wheth­er its cap­it­al and re­sources are dir­ec­ted to­ward oth­er spec­trum op­por­tun­it­ies that will bet­ter en­able AT&T to con­tin­ue to sup­port high qual­ity LTE net­work de­ploy­ments to serve its cus­tom­ers."
On an earn­ings call on Tues­day, John Steph­ens, AT&T's chief fin­an­cial of­ficer, ap­peared to slightly walk back the com­pany's threat. He said the com­pany is still work­ing with the FCC to "es­tab­lish auc­tion rules that will cer­tainly pro­mote a good res­ult for AT&T but will also pro­mote a suc­cess­ful res­ult for the auc­tion."
"So we are in­ter­ested in par­ti­cip­at­ing," Steph­ens said.
The FCC is ex­pec­ted to vote on the re­stric­tions on May 14. The auc­tion is sched­uled for next year.
What We're Following See More »
LEGACY PLAY
Sanders and Clinton Spar Over … President Obama
8 hours ago
WHY WE CARE
President Obama became a surprise topic of contention toward the end of the Democratic debate, as Hillary Clinton reminded viewers that Sanders had challenged the progressive bona fides of President Obama in 2011 and suggested that someone might challenge him from the left. "The kind of criticism that we've heard from Senator Sanders about our president I expect from Republicans, I do not expect from someone running for the Democratic nomination to succeed President Obama," she said. "Madame Secretary, that is a low blow," replied Sanders, before getting in another dig during his closing statement: "One of us ran against Barack Obama. I was not that candidate."
THE 1%
Sanders's Appeals to Minorities Still Filtered Through Wall Street Talk
9 hours ago
WHY WE CARE
It's all about the 1% and Wall Street versus everyone else for Bernie Sanders—even when he's talking about race relations. Like Hillary Clinton, he needs to appeal to African-American and Hispanic voters in coming states, but he insists on doing so through his lens of class warfare. When he got a question from the moderators about the plight of black America, he noted that during the great recession, African Americans "lost half their wealth," and "instead of tax breaks for billionaires," a Sanders presidency would deliver jobs for kids. On the very next question, he downplayed the role of race in inequality, saying, "It's a racial issue, but it's also a general economic issue."
DIRECT APPEAL TO MINORITIES, WOMEN
Clinton Already Pivoting Her Messaging
10 hours ago
WHY WE CARE
It's been said in just about every news story since New Hampshire: the primaries are headed to states where Hillary Clinton will do well among minority voters. Leaving nothing to chance, she underscored that point in her opening statement in the Milwaukee debate tonight, saying more needs to be done to help "African Americans who face discrimination in the job market" and immigrant families. She also made an explicit reference to "equal pay for women's work." Those boxes she's checking are no coincidence: if she wins women, blacks and Hispanics, she wins the nomination.
WEEKEND DATA DUMP
State to Release 550 More Clinton Emails on Saturday
18 hours ago
THE LATEST
Under pressure from a judge, the State Department will release about 550 of Hillary Clinton's emails—"roughly 14 percent of the 3,700 remaining Clinton emails—on Saturday, in the middle of the Presidents Day holiday weekend." All of the emails were supposed to have been released last month. Related: State subpoenaed the Clinton Foundation last year, which brings the total number of current Clinton investigations to four, says the Daily Caller.