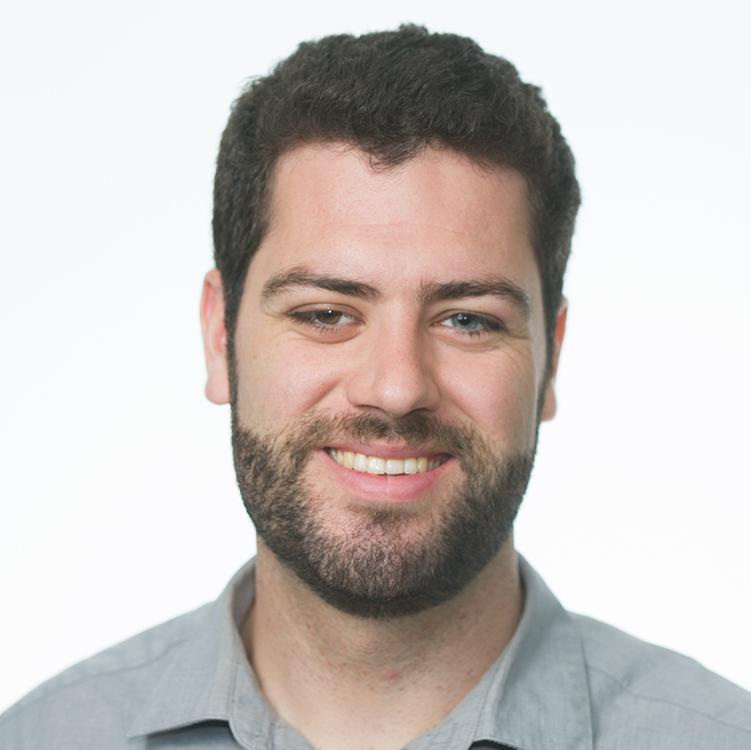 March 18, 2014, 12:48 p.m.
Tar­get could face fed­er­al charges for fail­ing to pro­tect its cus­tom­ers' data from hack­ers.
The re­tail­er has been in con­tact with the Fed­er­al Trade Com­mis­sion, Molly Snyder, a Tar­get spokes­wo­man, told Na­tion­al Journ­al.
It's un­clear wheth­er the FTC has is­sued any sub­poen­as or oth­er form­al de­mands for in­form­a­tion. The FTC de­clined to com­ment on wheth­er it has launched a form­al in­vest­ig­a­tion.
But former com­mis­sion of­fi­cials said the agency is al­most cer­tainly tak­ing a hard look at the in­cid­ent, which res­ul­ted in 40 mil­lion cred­it-card num­bers fall­ing in­to the hands of hack­ers.
"When you see a data breach of this size with clear harm to con­sumers, it's clearly something that the FTC would be in­ter­ested in look­ing at," said Jon Leibowitz, a former FTC chair­man who is now a part­ner at Dav­is Polk and Ward­well.
Dav­id Vladeck, a pro­fess­or at Geor­getown Law Cen­ter and a former head of the FTC's Con­sumer Pro­tec­tion Bur­eau, said it "wouldn't be sur­pris­ing" if the FTC is in­vest­ig­at­ing the case.
"This would be right in the FTC's wheel­house," he said. "It demon­strates why the FTC needs to be the cop on the beat here."
Sen. Richard Blu­menth­al, a Con­necti­c­ut Demo­crat, urged the FTC to in­vest­ig­ate the Tar­get hack soon after it be­came pub­lic in Decem­ber.
"If Tar­get failed to ad­equately and ap­pro­pri­ately pro­tect its cus­tom­ers' data, then the breach we saw this week was not just a breach of se­cur­ity; it was a breach of trust," he wrote in a let­ter to the agency.
The former FTC of­fi­cials noted that just be­cause hack­ers man­aged to breach a com­pany's sys­tem doesn't mean the com­pany had in­ad­equate se­cur­ity prac­tices. Hack­ers are some­times able to pen­et­rate even the most se­cure sys­tems.
But re­cent re­ports have shown that Tar­get made a series of mis­steps lead­ing up to the hack. The com­pany gave a re­fri­ger­a­tion, heat­ing, and air-con­di­tion­ing sub­con­tract­or cre­den­tials to its sys­tem. The hack­ers stole those cre­den­tials from the vendor, and then they placed a vir­us in Tar­get's re­gisters that al­lowed them to ob­tain pay­ment in­form­a­tion for every cred­it and deb­it card that was swiped.
On Nov. 30, a data-se­cur­ity firm hired by Tar­get aler­ted the com­pany about a pos­sible breach of its sys­tem, but the com­pany failed to act, ac­cord­ing to Bloomberg Busi­nes­s­week.
The FTC po­lices data se­cur­ity un­der its leg­al au­thor­ity over "un­fair" busi­ness prac­tices. Com­pan­ies have a re­spons­ib­il­ity to take "reas­on­able and ap­pro­pri­ate" steps to pro­tect the data they col­lect from con­sumers, ac­cord­ing to FTC law­yers.
The FTC has settled dozens of data-se­cur­ity cases in re­cent years with com­pan­ies in­clud­ing Twit­ter, Rite Aid, and CVS. But Wyndham, a glob­al hotel chain, is fight­ing charges that the FTC brought in 2012. The com­pany claims that the FTC's leg­al power to go after com­pan­ies for "un­fair" prac­tices does not in­clude in­ad­equate data se­cur­ity.
A fed­er­al court in New Jer­sey is ex­pec­ted to rule on the case soon. If the court sides with Wyndham, it could strip the FTC of power to over­see data se­cur­ity.
But both Leibowitz and Vladeck said they ex­pect the agency to beat back the chal­lenge from Wyndham. If the FTC loses, Con­gress could step in to re­store the FTC's power.
Con­gress is already con­sid­er­ing le­gis­la­tion that would ex­pand the FTC's au­thor­ity to al­low it to fine com­pan­ies for in­ad­equate data se­cur­ity. Cur­rently, the agency can force a com­pany to change its prac­tices but can­not pun­ish com­pan­ies.
The former FTC of­fi­cials as well as Edith Ramirez, the cur­rent chair­wo­man of the FTC, ar­gue that Con­gress should give the agency fin­ing au­thor­ity for data se­cur­ity.
"We as a so­ci­ety ex­per­i­ence too many data breaches, and I think there's an un­der-de­terrence in this field," Vladeck said. "I think com­pan­ies need to get the mes­sage."
What We're Following See More »
LEGACY PLAY
Sanders and Clinton Spar Over … President Obama
1 hours ago
WHY WE CARE
President Obama became a surprise topic of contention toward the end of the Democratic debate, as Hillary Clinton reminded viewers that Sanders had challenged the progressive bona fides of President Obama in 2011 and suggested that someone might challenge him from the left. "The kind of criticism that we've heard from Senator Sanders about our president I expect from Republicans, I do not expect from someone running for the Democratic nomination to succeed President Obama," she said. "Madame Secretary, that is a low blow," replied Sanders, before getting in another dig during his closing statement: "One of us ran against Barack Obama. I was not that candidate."
THE 1%
Sanders's Appeals to Minorities Still Filtered Through Wall Street Talk
2 hours ago
WHY WE CARE
It's all about the 1% and Wall Street versus everyone else for Bernie Sanders—even when he's talking about race relations. Like Hillary Clinton, he needs to appeal to African-American and Hispanic voters in coming states, but he insists on doing so through his lens of class warfare. When he got a question from the moderators about the plight of black America, he noted that during the great recession, African Americans "lost half their wealth," and "instead of tax breaks for billionaires," a Sanders presidency would deliver jobs for kids. On the very next question, he downplayed the role of race in inequality, saying, "It's a racial issue, but it's also a general economic issue."
DIRECT APPEAL TO MINORITIES, WOMEN
Clinton Already Pivoting Her Messaging
3 hours ago
WHY WE CARE
It's been said in just about every news story since New Hampshire: the primaries are headed to states where Hillary Clinton will do well among minority voters. Leaving nothing to chance, she underscored that point in her opening statement in the Milwaukee debate tonight, saying more needs to be done to help "African Americans who face discrimination in the job market" and immigrant families. She also made an explicit reference to "equal pay for women's work." Those boxes she's checking are no coincidence: if she wins women, blacks and Hispanics, she wins the nomination.
WEEKEND DATA DUMP
State to Release 550 More Clinton Emails on Saturday
11 hours ago
THE LATEST
Under pressure from a judge, the State Department will release about 550 of Hillary Clinton's emails—"roughly 14 percent of the 3,700 remaining Clinton emails—on Saturday, in the middle of the Presidents Day holiday weekend." All of the emails were supposed to have been released last month. Related: State subpoenaed the Clinton Foundation last year, which brings the total number of current Clinton investigations to four, says the Daily Caller.