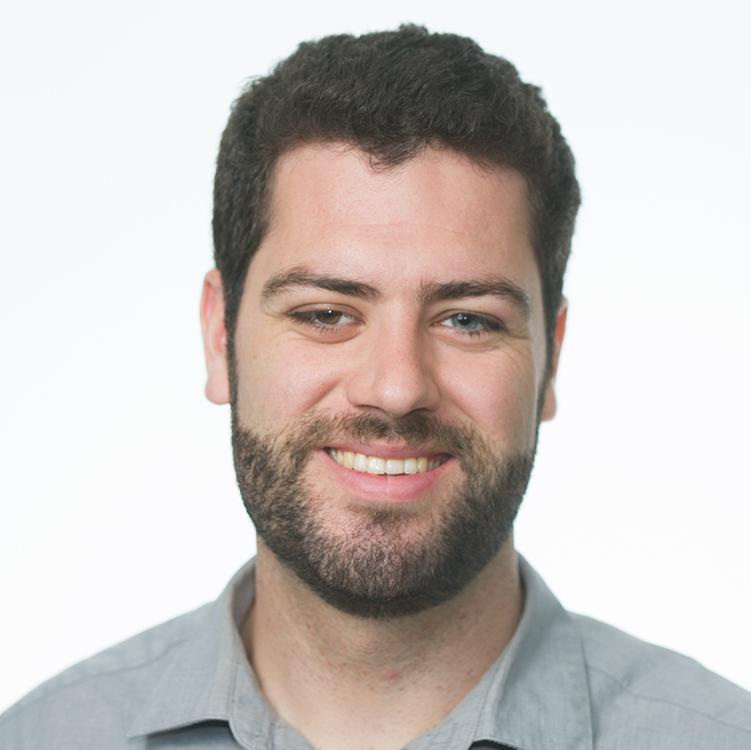 March 11, 2014, 10:54 a.m.
A top U.S. mil­it­ary of­fi­cial said Tues­day he be­lieves hack­ers are at­tack­ing Ukrain­i­an com­puter and com­mu­nic­a­tions net­works — but he de­clined to point the fin­ger at Rus­sia.
"In an open un­clas­si­fied for­um, I'm not pre­pared to com­ment on the spe­cif­ics of na­tion-state be­ha­vi­or," Vice Adm. Mi­chael Ro­gers told the Sen­ate Armed Ser­vices Com­mit­tee when asked wheth­er Rus­sia is us­ing cy­ber­at­tacks against Ukraine. Ro­gers cur­rently runs the Navy's cy­ber unit and is Pres­id­ent Obama's nom­in­ee to head both the Na­tion­al Se­cur­ity Agency and U.S. Cy­ber Com­mand.
"Clearly cy­ber will be an ele­ment of al­most any crisis we are go­ing to see in the fu­ture. It has been in the past. I be­lieve we see it today in the Ukraine. We've seen it in Syr­ia, Geor­gia. It in­creas­ingly is be­com­ing a norm," Ro­gers said.
Ukrain­i­an of­fi­cials have said in re­cent weeks that gov­ern­ment, me­dia, and tele­com­mu­nic­a­tions sys­tems have come un­der cy­ber­at­tack. The at­tacks were de­signed to jam com­mu­nic­a­tions and hinder the gov­ern­ment's re­sponse to the crisis in Crimea, the of­fi­cials said.
Ukrain­i­an sys­tems are also re­portedly in­fec­ted with a cyberes­pi­on­age tool de­signed to spy on the com­puter users.
Dur­ing Tues­day's Sen­ate hear­ing, Ro­gers poin­ted to the cy­ber­at­tacks in Ukraine as an ex­ample of "what is not ac­cept­able."
He said the United States may con­sider of­fer­ing "spe­cif­ic tech­nic­al as­sist­ance" or oth­er meas­ures to help Ukraine de­fend its net­works.
Ro­gers warned that the United States is woe­fully un­der­prepared it­self for a cy­ber­at­tack. He said one of his top pri­or­it­ies will be bet­ter de­fense of gov­ern­ment com­puter sys­tems.
"The real­ity is that the net­work struc­ture of today re­flects a dif­fer­ent time and a dif­fer­ent place," he said. "It's only a mat­ter of time, I be­lieve, be­fore we start to see more de­struct­ive activ­ity."
The NSA nom­in­ee urged Con­gress to en­act le­gis­la­tion that would en­able the gov­ern­ment and private sec­tor to share in­form­a­tion about cy­ber­at­tacks and set cy­ber­se­cur­ity stand­ards for crit­ic­al in­fra­struc­ture, such as banks and elec­tric util­it­ies. Ro­gers iden­ti­fied li­ab­il­ity pro­tec­tion for busi­nesses that share in­form­a­tion as a "crit­ic­al ele­ment" in cy­ber­se­cur­ity le­gis­la­tion.
Sen. Saxby Cham­b­liss, the top Re­pub­lic­an on the Sen­ate In­tel­li­gence Com­mit­tee, said he is "very close" to an agree­ment on in­form­a­tion-shar­ing cy­ber­se­cur­ity le­gis­la­tion with In­tel­li­gence Chair­wo­man Di­anne Fein­stein.
The House passed its own cy­ber­se­cur­ity bill, the Cy­ber In­tel­li­gence Shar­ing and Pro­tec­tion Act, last year. But the sur­veil­lance leaks by Ed­ward Snowden have heightened pri­vacy con­cerns and dampened en­thu­si­asm for any le­gis­la­tion that may ex­pand the NSA's ac­cess to data.
Ro­gers said he sup­ports Pres­id­ent Obama's plan to re­move the massive data­base of phone re­cords from the NSA's con­trol. He prom­ised to be trans­par­ent and said the agency must do a bet­ter job com­mu­nic­at­ing with the pub­lic.
"I wel­come a dia­logue on this top­ic, and I think it's im­port­ant for us as a na­tion," he said, re­fer­ring to the de­bate over sur­veil­lance and pri­vacy. "I look for­ward to be­ing part of that dia­logue."
Al­though Ro­gers said Snowden's leaks have harmed U.S. na­tion­al se­cur­ity, he de­clined to call the NSA leak­er a trait­or.
"But I cer­tainly would not use the word hero," Ro­gers said.
What We're Following See More »
STAYING RELEVANT TIL 2020?
Rubio May Run for Reelection After All
3 hours ago
SOCIAL ISSUES ROIL CONGRESS AGAIN
LGBT Amendment Sinks Energy and Water Approps
5 hours ago
THE LATEST
The House voted down the otherwise uncontroversial Energy and Water appropriations bill Thursday after Democrats succeeded in attaching an amendment affirming LGBT job discrimination protections for military contractors. More than 40 Republicans supported the amendment, but when it came to vote on the bill, 130 Republicans joined all but six Democrats to sink the bill. Speaker Paul Ryan said Democrats voting against the bill after securing the amendment shows their intention was to scuttle the process. Democrats, however, blamed other so-called poison-pill amendments for their votes against the bill. Nonetheless, Ryan said he intends to continue the appropriations process.
AKNOWLEDGING THE INEVITABLE
UAW: Time to Unite Behind Hillary
5 hours ago
THE DETAILS
"It's about time for unity," said UAW President Dennis Williams. "We're endorsing Hillary Clinton. She's gotten 3 million more votes than Bernie, a million more votes than Donald Trump. She's our nominee." He called Sanders "a great friend of the UAW" while saying Trump "does not support the economic security of UAW families." Some 28 percent of UAW members indicated their support for Trump in an internal survey.
SCREENING DELAYS
70,000 Have Missed American Airlines Flights This Year
6 hours ago
THE LATEST
"Airport screening delays have caused more than 70,000 American Airlines customers and 40,000 checked bags to miss their flights this year, an executive for the airline told a U.S. congressional subcommittee on Thursday. A shortage of staff and a surge in air travelers have created a nightmare scenario for the U.S. Transportation Security Administration (TSA), with airport wait times in places like Chicago stretching beyond two hours."
AP KEEPING COUNT
Trump Clinches Enough Delegates for the Nomination
7 hours ago
THE LATEST
"Donald Trump on Thursday reached the number of delegates needed to clinch the Republican nomination for president, completing an unlikely rise that has upended the political landscape and sets the stage for a bitter fall campaign. Trump was put over the top in the Associated Press delegate count by a small number of the party's unbound delegates who told the AP they would support him at the convention."