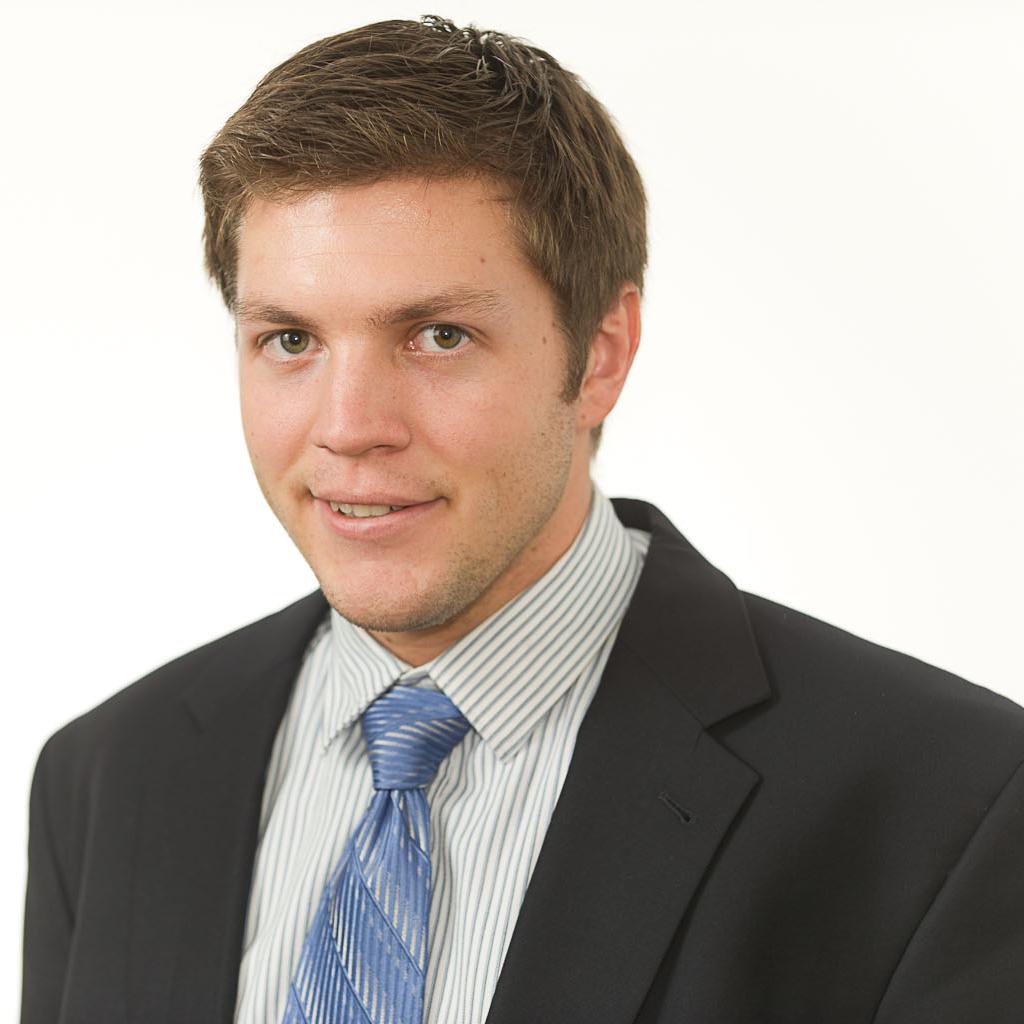 March 5, 2014, 10:38 a.m.
Bil­lion­aire en­tre­pren­eur Elon Musk has a plan to launch mil­it­ary satel­lites that he claims could save the gov­ern­ment hun­dreds of mil­lions, but to make it work, he says he needs Con­gress's help to break up a mil­it­ary-in­dus­tri­al mono­poly.
"Com­pet­i­tion and the free mar­ket is a good thing," Musk told Con­gress on Wed­nes­day, es­tim­at­ing that his SpaceX rock­ets would cost nearly $300 mil­lion less per launch if giv­en the op­por­tun­ity to com­pete with United Launch Al­li­ance — a part­ner­ship of Boe­ing and Lock­heed Mar­tin that the mil­it­ary cur­rently re­lies on to ferry its satel­lites.
SpaceX ships have already con­duc­ted re­sup­ply mis­sions for NASA to the In­ter­na­tion­al Space Sta­tion, but have found it more dif­fi­cult to break in­to the De­fense De­part­ment's launch pro­gram.
At present, the Air Force is slated to buy up to 36 rock­ets from ULA, while an­oth­er 14 will be made open to com­pet­i­tion for SpaceX and oth­er com­pan­ies. ULA CEO Mi­chael Gass said his com­pany's ex­clus­ive role in mil­it­ary launches is a good thing, of­fer­ing re­li­ab­il­ity (the com­pany boasts 68 straight suc­cess­ful launches; Musk and Gass had a back-and-forth over each com­pany's mis­haps and what con­sti­tutes a "suc­cess­ful" launch) and pre­vent­ing spend­ing on re­dund­ant tech­no­logy.
But Musk took is­sue with the re­li­ab­il­ity ar­gu­ment, us­ing events in Ukraine to un­der­cut ULA's stand­ing. "It makes no sense to claim that ULA's At­las V [rock­et] provides as­sured ac­cess to space when it de­pends on a Rus­si­an en­gine," he told re­port­ers after the hear­ing. "In light of Rus­sia's re­cent ac­tions, with the de facto an­nex­a­tion of Ukraine's Crimea re­gion and the fact that we've severed mil­it­ary ties with Rus­sia — we're con­tem­plat­ing sanc­tions — it does not make sense to award Rus­sia right now with a huge multi-hun­dred-mil­lion dol­lar con­tract for rock­et en­gines."
He pro­posed that SpaceX's Fal­con rock­ets could re­place the At­las V, with ULA still provid­ing its Delta rock­ets to the mil­it­ary.
Gass countered that his com­pany has a two-year sup­ply of At­las V en­gines already stock­piled, mean­ing near-term ten­sions between the two coun­tries are un­likely to keep the U.S. out of or­bit. "We are not at any risk," he said.
Sen. Di­anne Fein­stein — a Cali­for­nia Demo­crat whose state hosts both SpaceX and some ULA launches — came to Musk's aid, pro­du­cing a chart from the Gov­ern­ment Ac­count­ab­il­ity Of­fice that showed spend­ing in­creas­ing rap­idly after Boe­ing and Lock­heed merged their launch pro­grams. "The costs to the gov­ern­ment, to the tax­pay­er, have skyrock­eted," she said. "Com­pet­i­tion is the Amer­ic­an ba­sic de­mand for the ac­cord­ance of a con­tract. So what keeps us from do­ing this?"
Ad­ded Musk: "When Boe­ing and Lock­heed merged, the point at which they stopped be­ing com­pet­it­ors, the costs doubled," The gov­ern­ment, he said, fur­ther di­min­ishes com­pet­i­tion with a bil­lion-dol­lar an­nu­al pay­ment — which he re­ferred as a sub­sidy — to ULA. He ar­gued that fund­ing "ex­clus­ively in sup­port of the in­cum­bent pro­vider" should be elim­in­ated, or at least factored in­to cost ana­lyses when ULA com­petes for con­tracts.
That pay­ment, known as the ELC, is cru­cial for en­sur­ing ULA's read­i­ness to meet Amer­ica's space needs, even when de­mand ebbs, Gass replied. "The na­tion needs a launch vehicle com­pany to stand ready," he said.
Sen. Richard Shelby — whose home state of Alabama hosts ULA's pro­duc­tion plant — praised the com­pany's track re­cord. The Re­pub­lic­an ar­gued that com­pet­i­tion, while gen­er­ally a driver of pro­gress, could lead to "du­plic­a­tion of ex­ist­ing in­fra­struc­ture" and ex­pressed skep­ti­cism at "re-cre­at­ing the wheel." He also pressed Musk on a SpaceX en­gine fail­ure that sent a cargo ship in­to the wrong or­bit.
Mean­while, Gass used an ar­gu­ment Musk couldn't — his know­ledge of clas­si­fied tech­no­logy — to in­sist that get­ting mul­tiple com­pan­ies the cap­ab­il­ity to handle such pay­loads isn't feas­ible. "Those mis­sions can't work in a com­pet­it­ive com­mer­cial en­vir­on­ment," he said. "If you don't have a win­ner-take-all, sur­viv­al of the fit­test com­pet­i­tion "¦ it doesn't work."
Musk replied that his com­pany is pre­pared to meet the needs of any mil­it­ary launch, adding that ex­pan­ded cap­ab­il­it­ies are built in­to its cost es­tim­ates. He dis­missed the no­tion that ULA's longer track re­cord should give it the edge in launch­ing mil­it­ary satel­lites. "Re­li­ab­il­ity is a key factor in com­pet­i­tion. It doesn't be­come less im­port­ant; it be­comes more im­port­ant," he said. "If our rock­ets are good enough for NASA, why are they not good enough for the Air Force?"
What We're Following See More »
BACKING OUT ON BERNIE
Trump Won't Debate Sanders After All
2 days ago
THE LATEST
Trump, in a statement: "Based on the fact that the Democratic nominating process is totally rigged and Crooked Hillary Clinton and Deborah Wasserman Schultz will not allow Bernie Sanders to win, and now that I am the presumptive Republican nominee, it seems inappropriate that I would debate the second place finisher. ... I will wait to debate the first place finisher in the Democratic Party, probably Crooked Hillary Clinton, or whoever it may be."
AKNOWLEDGING THE INEVITABLE
UAW: Time to Unite Behind Hillary
4 days ago
THE DETAILS
"It's about time for unity," said UAW President Dennis Williams. "We're endorsing Hillary Clinton. She's gotten 3 million more votes than Bernie, a million more votes than Donald Trump. She's our nominee." He called Sanders "a great friend of the UAW" while saying Trump "does not support the economic security of UAW families." Some 28 percent of UAW members indicated their support for Trump in an internal survey.
AP KEEPING COUNT
Trump Clinches Enough Delegates for the Nomination
4 days ago
THE LATEST
"Donald Trump on Thursday reached the number of delegates needed to clinch the Republican nomination for president, completing an unlikely rise that has upended the political landscape and sets the stage for a bitter fall campaign. Trump was put over the top in the Associated Press delegate count by a small number of the party's unbound delegates who told the AP they would support him at the convention."
TRUMP FLOATED IDEA ON JIMMY KIMMEL'S SHOW
Trump/Sanders Debate Before California Primary?
4 days ago
CAMPAIGNS INJECTED NEW AD MONEY
California: It's Not Over Yet
4 days ago
THE LATEST
"Clinton and Bernie Sanders "are now devoting additional money to television advertising. A day after Sanders announced a new ad buy of less than $2 million in the state, Clinton announced her own television campaign. Ads featuring actor Morgan Freeman as well as labor leader and civil rights activist Dolores Huerta will air beginning on Fridayin Fresno, Sacramento, and Los Angeles media markets. Some ads will also target Latino voters and Asian American voters. The total value of the buy is about six figures according to the Clinton campaign." Meanwhile, a new poll shows Sanders within the margin of error, trailing Clinton 44%-46%.