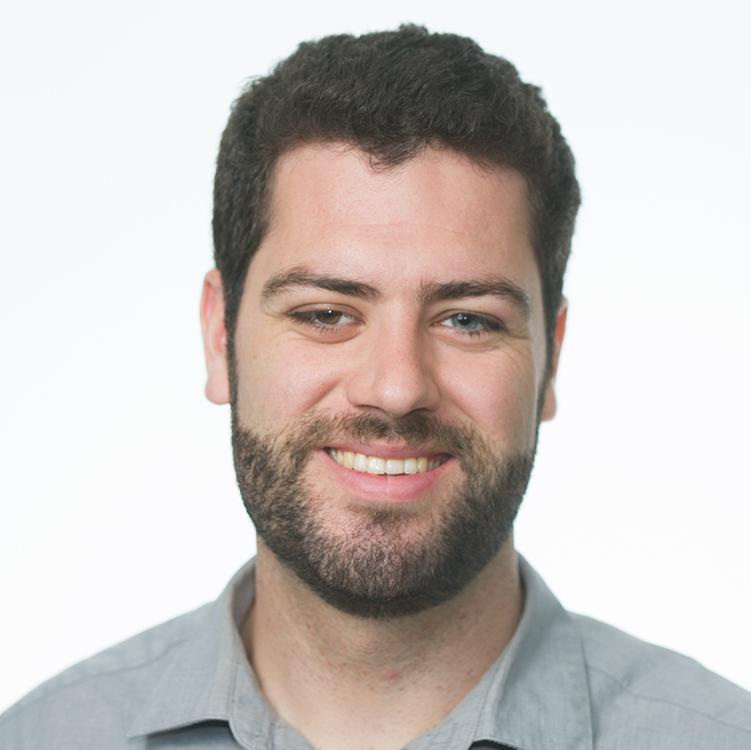 Jan. 17, 2014, 12:09 p.m.
Pri­vacy ad­voc­ates are cau­tiously op­tim­ist­ic about a num­ber of re­forms that Pres­id­ent Obama prom­ised to make to the Na­tion­al Se­cur­ity Agency on Fri­day. But Obama punted on one crit­ic­al is­sue that has pri­vacy groups and the tele­com in­dustry wor­ried: will the gov­ern­ment re­quire phone com­pan­ies to main­tain vast data­bases of phone re­cords?
The most con­tro­ver­sial rev­el­a­tion from the leaks by Ed­ward Snowden is that the NSA col­lects re­cords on vir­tu­ally all U.S. phone calls. The re­cords in­clude phone num­bers, call times and call dur­a­tions — but not the con­tents of any con­ver­sa­tions.
End­ing bulk data col­lec­tion, which the NSA claims is au­thor­ized un­der Sec­tion 215 of the Pat­ri­ot Act, has been the top pri­or­ity for civil liber­ties groups.
Obama an­nounced on Fri­day that he will end the pro­gram "as it cur­rently ex­ists."
Start­ing im­me­di­ately, NSA ana­lysts will need ap­prov­al from the For­eign In­tel­li­gence Sur­veil­lance Court every time they want to ac­cess the phone data­base. Obama also said he plans to even­tu­ally move the data­base out of the gov­ern­ment's hands. The pres­id­ent dir­ec­ted At­tor­ney Gen­er­al Eric Hold­er and top in­tel­li­gence of­fi­cials to come up with a plan by March 28 for turn­ing over con­trol of the data­base.
But no mat­ter who stores the data, the NSA will want to en­sure that its ana­lysts can still ac­cess it when they want to map the con­nec­tions of a po­ten­tial ter­ror­ist group. That could mean the ad­min­is­tra­tion will ask Con­gress to en­act a man­date re­quir­ing phone com­pan­ies to store their cus­tom­ers' data on be­half of the NSA.
Pri­vacy ad­voc­ates warn that a data re­ten­tion man­date would turn phone com­pan­ies in­to agents of the NSA.
"To the con­trary, com­pan­ies should be work­ing on ways to store less user data for less time — de­creas­ing the risks from data breaches and in­tru­sions like the one that just happened to Tar­get," wrote Cindy Cohn and Rainey Re­it­man of the Elec­tron­ic Fron­ti­er Found­a­tion. "Data re­ten­tion heads in the wrong dir­ec­tion for our se­cur­ity re­gard­less of wheth­er the gov­ern­ment or private parties store the in­form­a­tion."
Kev­in Bank­ston, a policy dir­ect­or for the New Amer­ic­an Found­a­tion, said that if the al­tern­at­ive to gov­ern­ment stor­age is man­dat­ory data re­ten­tion or a re­quire­ment for phone com­pan­ies to turn the data over to some oth­er third party, "the Pres­id­ent should be pre­pared for a ma­jor le­gis­lat­ive battle with key mem­bers of Con­gress, the tech­no­logy in­dustry and the pri­vacy com­munity ar­rayed against him."
The tele­com com­pan­ies them­selves have no in­terest in new reg­u­lat­ory re­quire­ments for data re­ten­tion. Stor­ing the vast amounts of data would be ex­pens­ive and could open the com­pan­ies up to new law­suits.
CTIA, a lob­by­ing group rep­res­ent­ing the cell­phone car­ri­ers, is­sued a state­ment em­phas­iz­ing that the gov­ern­ment can bal­ance se­cur­ity and pri­vacy "without the im­pos­i­tion of data re­ten­tion man­dates that ob­lig­ate car­ri­ers to keep cus­tom­er in­form­a­tion any longer than ne­ces­sary for le­git­im­ate busi­ness pur­poses."
Ve­r­i­zon, AT&T and oth­er tele­com com­pan­ies are some of the most power­ful lob­by­ing forces in Wash­ing­ton and would likely fight any pro­pos­al for data re­ten­tion.
Patrick Leahy, the Demo­crat­ic chair­man of the Sen­ate Ju­di­ciary Com­mit­tee, has been one of the most out­spoken crit­ics of the NSA and has in­tro­duced le­gis­la­tion that would end bulk col­lec­tion en­tirely.
In a state­ment, he urged the ad­min­is­tra­tion to con­sider the "pri­vacy im­plic­a­tions of any man­date that these re­cords be held in the private sec­tor."
House Ju­di­ciary Com­mit­tee Chair­man Bob Good­latte noted that "third party stor­age it­self is a very dif­fi­cult pro­pos­al that raises ad­di­tion­al con­cerns."
Any NSA re­form bills would likely have to get through both Ju­di­ciary Com­mit­tees to be­come law.
The fight over who will con­trol the data­base likely comes down to a more fun­da­ment­al dis­agree­ment — wheth­er the pro­gram is use­ful in the first place. The pres­id­ent's own re­view pan­el con­cluded that the bulk col­lec­tion of phone re­cords has not stopped a single ter­ror­ist at­tack.
Leahy also claimed the pro­gram has not made the na­tion safer. But Obama in his speech made clear that though he is open to some struc­tur­al changes, he be­lieves it is crit­ic­al to main­tain the pro­gram's cap­ab­il­it­ies.
"The tele­phone metadata pro­gram un­der Sec­tion 215 was de­signed to map the com­mu­nic­a­tions of ter­ror­ists, so we can see who they may be in con­tact with as quickly as pos­sible. This cap­ab­il­ity could also prove valu­able in a crisis," Obama said.
"For ex­ample, if a bomb goes off in one of our cit­ies and law en­force­ment is ra­cing to de­term­ine wheth­er a net­work is poised to con­duct ad­di­tion­al at­tacks, time is of the es­sence. Be­ing able to quickly re­view tele­phone con­nec­tions to as­sess wheth­er a net­work ex­ists is crit­ic­al to that ef­fort."
What We're Following See More »
FRENCH IS A LAWYER, VETERAN
Kristol Recruiting National Review's David French for Third-Party Run
6 hours ago
THE LATEST
"Two Republicans intimately familiar with Bill Kristol's efforts to recruit an independent presidential candidate to challenge Donald Trump and Hillary Clinton have told Bloomberg Politics that the person Kristol has in mind is David French -- whose name the editor of the Weekly Standard floated in the current issue of the magazine.
French is a veteran of Operation Iraqi Freedom. According to the website of National Review, where French is a staff writer, he is a constitutional lawyer, a recipient of the Bronze Star, and an author of several books who lives in Columbia, Tenn., with his wife Nancy and three children."
CALIFORNIA VOTES IN A WEEK
Jerry Brown Backs Clinton
8 hours ago
THE LATEST
California Gov. Jerry Brown endorsed Hillary Clinton today, calling her "the only path forward to win the presidency and stop the dangerous candidacy of Donald Trump." While praising Sen. Bernie Sanders' campaign, Brown said "Clinton's lead is insurmountable and Democrats have shown – by millions of votes – that they want her as their nominee. ... This is no time for Democrats to keep fighting each other. The general election has already begun."
GLASS CEILING STILL HARD TO CRACK
Clinton Says Voters Still Hung Up on Gender
11 hours ago
THE LATEST
In a New York Magazine profile, Hillary Clinton said she still encounters misogyny at her own events: "'I really admire you, I really like you, I just don't know if I can vote for a woman to be president.' I mean, they come to my events and then they say that to me."
BACKING OUT ON BERNIE
Trump Won't Debate Sanders After All
4 days ago
THE LATEST
Trump, in a statement: "Based on the fact that the Democratic nominating process is totally rigged and Crooked Hillary Clinton and Deborah Wasserman Schultz will not allow Bernie Sanders to win, and now that I am the presumptive Republican nominee, it seems inappropriate that I would debate the second place finisher. ... I will wait to debate the first place finisher in the Democratic Party, probably Crooked Hillary Clinton, or whoever it may be."