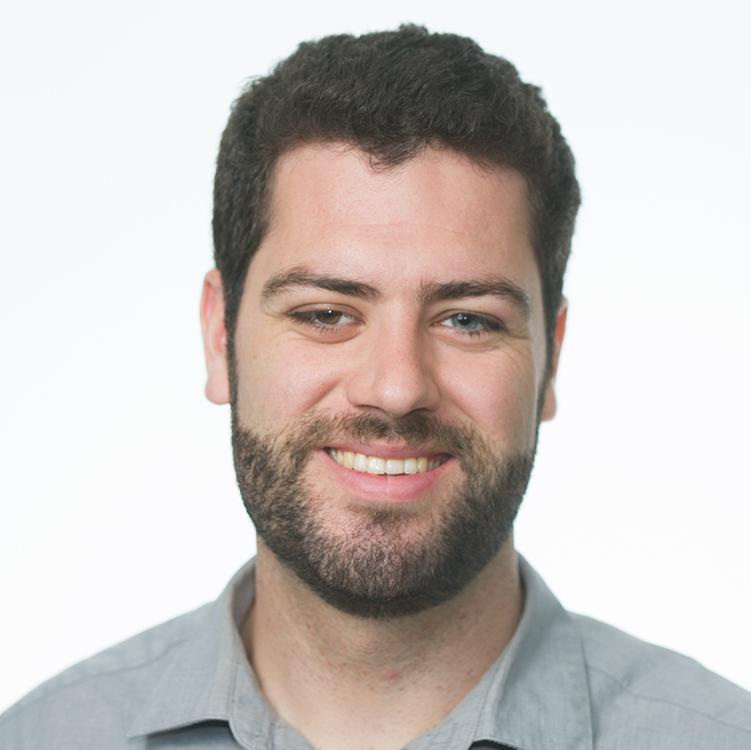 Jan. 17, 2014, 12:09 p.m.
Pri­vacy ad­voc­ates are cau­tiously op­tim­ist­ic about a num­ber of re­forms that Pres­id­ent Obama prom­ised to make to the Na­tion­al Se­cur­ity Agency on Fri­day. But Obama punted on one crit­ic­al is­sue that has pri­vacy groups and the tele­com in­dustry wor­ried: will the gov­ern­ment re­quire phone com­pan­ies to main­tain vast data­bases of phone re­cords?
The most con­tro­ver­sial rev­el­a­tion from the leaks by Ed­ward Snowden is that the NSA col­lects re­cords on vir­tu­ally all U.S. phone calls. The re­cords in­clude phone num­bers, call times and call dur­a­tions — but not the con­tents of any con­ver­sa­tions.
End­ing bulk data col­lec­tion, which the NSA claims is au­thor­ized un­der Sec­tion 215 of the Pat­ri­ot Act, has been the top pri­or­ity for civil liber­ties groups.
Obama an­nounced on Fri­day that he will end the pro­gram "as it cur­rently ex­ists."
Start­ing im­me­di­ately, NSA ana­lysts will need ap­prov­al from the For­eign In­tel­li­gence Sur­veil­lance Court every time they want to ac­cess the phone data­base. Obama also said he plans to even­tu­ally move the data­base out of the gov­ern­ment's hands. The pres­id­ent dir­ec­ted At­tor­ney Gen­er­al Eric Hold­er and top in­tel­li­gence of­fi­cials to come up with a plan by March 28 for turn­ing over con­trol of the data­base.
But no mat­ter who stores the data, the NSA will want to en­sure that its ana­lysts can still ac­cess it when they want to map the con­nec­tions of a po­ten­tial ter­ror­ist group. That could mean the ad­min­is­tra­tion will ask Con­gress to en­act a man­date re­quir­ing phone com­pan­ies to store their cus­tom­ers' data on be­half of the NSA.
Pri­vacy ad­voc­ates warn that a data re­ten­tion man­date would turn phone com­pan­ies in­to agents of the NSA.
"To the con­trary, com­pan­ies should be work­ing on ways to store less user data for less time — de­creas­ing the risks from data breaches and in­tru­sions like the one that just happened to Tar­get," wrote Cindy Cohn and Rainey Re­it­man of the Elec­tron­ic Fron­ti­er Found­a­tion. "Data re­ten­tion heads in the wrong dir­ec­tion for our se­cur­ity re­gard­less of wheth­er the gov­ern­ment or private parties store the in­form­a­tion."
Kev­in Bank­ston, a policy dir­ect­or for the New Amer­ic­an Found­a­tion, said that if the al­tern­at­ive to gov­ern­ment stor­age is man­dat­ory data re­ten­tion or a re­quire­ment for phone com­pan­ies to turn the data over to some oth­er third party, "the Pres­id­ent should be pre­pared for a ma­jor le­gis­lat­ive battle with key mem­bers of Con­gress, the tech­no­logy in­dustry and the pri­vacy com­munity ar­rayed against him."
The tele­com com­pan­ies them­selves have no in­terest in new reg­u­lat­ory re­quire­ments for data re­ten­tion. Stor­ing the vast amounts of data would be ex­pens­ive and could open the com­pan­ies up to new law­suits.
CTIA, a lob­by­ing group rep­res­ent­ing the cell­phone car­ri­ers, is­sued a state­ment em­phas­iz­ing that the gov­ern­ment can bal­ance se­cur­ity and pri­vacy "without the im­pos­i­tion of data re­ten­tion man­dates that ob­lig­ate car­ri­ers to keep cus­tom­er in­form­a­tion any longer than ne­ces­sary for le­git­im­ate busi­ness pur­poses."
Ve­r­i­zon, AT&T and oth­er tele­com com­pan­ies are some of the most power­ful lob­by­ing forces in Wash­ing­ton and would likely fight any pro­pos­al for data re­ten­tion.
Patrick Leahy, the Demo­crat­ic chair­man of the Sen­ate Ju­di­ciary Com­mit­tee, has been one of the most out­spoken crit­ics of the NSA and has in­tro­duced le­gis­la­tion that would end bulk col­lec­tion en­tirely.
In a state­ment, he urged the ad­min­is­tra­tion to con­sider the "pri­vacy im­plic­a­tions of any man­date that these re­cords be held in the private sec­tor."
House Ju­di­ciary Com­mit­tee Chair­man Bob Good­latte noted that "third party stor­age it­self is a very dif­fi­cult pro­pos­al that raises ad­di­tion­al con­cerns."
Any NSA re­form bills would likely have to get through both Ju­di­ciary Com­mit­tees to be­come law.
The fight over who will con­trol the data­base likely comes down to a more fun­da­ment­al dis­agree­ment — wheth­er the pro­gram is use­ful in the first place. The pres­id­ent's own re­view pan­el con­cluded that the bulk col­lec­tion of phone re­cords has not stopped a single ter­ror­ist at­tack.
Leahy also claimed the pro­gram has not made the na­tion safer. But Obama in his speech made clear that though he is open to some struc­tur­al changes, he be­lieves it is crit­ic­al to main­tain the pro­gram's cap­ab­il­it­ies.
"The tele­phone metadata pro­gram un­der Sec­tion 215 was de­signed to map the com­mu­nic­a­tions of ter­ror­ists, so we can see who they may be in con­tact with as quickly as pos­sible. This cap­ab­il­ity could also prove valu­able in a crisis," Obama said.
"For ex­ample, if a bomb goes off in one of our cit­ies and law en­force­ment is ra­cing to de­term­ine wheth­er a net­work is poised to con­duct ad­di­tion­al at­tacks, time is of the es­sence. Be­ing able to quickly re­view tele­phone con­nec­tions to as­sess wheth­er a net­work ex­ists is crit­ic­al to that ef­fort."
What We're Following See More »
AT LEAST NOT YET
Paul Ryan Can't Get Behind Trump
14 hours ago
THE LATEST
Paul Ryan told CNN today he's "not ready" to back Donald Trump at this time. "I'm not there right now," he said. Ryan said Trump needs to unify "all wings of the Republican Party and the conservative movement" and then run a campaign that will allow Americans to "have something that they're proud to support and proud to be a part of. And we've got a ways to go from here to there."
STAFF PICKS
Trump Roadmapped His Candidacy in 2000
16 hours ago
WHY WE CARE
The Daily Beast has unearthed a piece that Donald Trump wrote for Gear magazine in 2000, which anticipates his 2016 sales pitch quite well. "Perhaps it's time for a dealmaker who can get the leaders of Congress to the table, forge consensus, and strike compromise," he writes. Oddly, he opens by defending his reputation as a womanizer: "The hypocrites argue that a man who loves and appreciates beautiful women (and does so legally and openly) shouldn't become a national leader? Is there something wrong with appreciating beautiful women? Don't we want people in public office who show signs of life?"
'NO MORAL OR ETHICAL GROUNDING'
Sen. Murphy: Trump Shouldn't Get Classified Briefigs
16 hours ago
JOINS BUSHES, MCCAIN
Romney to Skip Convention
17 hours ago
THE LATEST
An aide to Mitt Romney confirmed to the Washington Post that the 2102 GOP nominee will not attend the Republican convention this year. He joins the two living Republican presidents, George W. Bush and George H.W. Bush, as well as 2008 nominee John McCain in skipping the event. Even among living Republican nominees, that leaves only Bob Dole who could conceivably show up. Dole did say in January that he'd prefer Trump to Ted Cruz, but his age (92) could keep him from attending.
#NEVERTRUMP
Sen. Sasse Calls for a Third Candidate
20 hours ago
THE LATEST
Sen. Ben Sasse, the most prominent elected official to declare that he's #NeverTrump, wrote an open letter on Facebook to the "majority of Americans who wonder why the nation that put a man on the moon can't find a healthy leader who can take us forward together." Calling to mind recent conversations at a Fremont, Neb., Walmart, the senator pitted the presumptive general election battle between Donald Trump and Hillary Clinton as such a "terrible choice" that there would be an appetite for another candidate to emerge. In a parenthetical aside to reporters, Sasse ruled himself out. "Such a leader should be able to campaign 24/7 for the next six months," he wrote. "Therefore he/she likely can't be an engaged parent with little kids." Meanwhile, his colleague Sen. John McCain (R-AZ) admitted in a private recording obtained by Politico that Trump hurts his reelection chances.