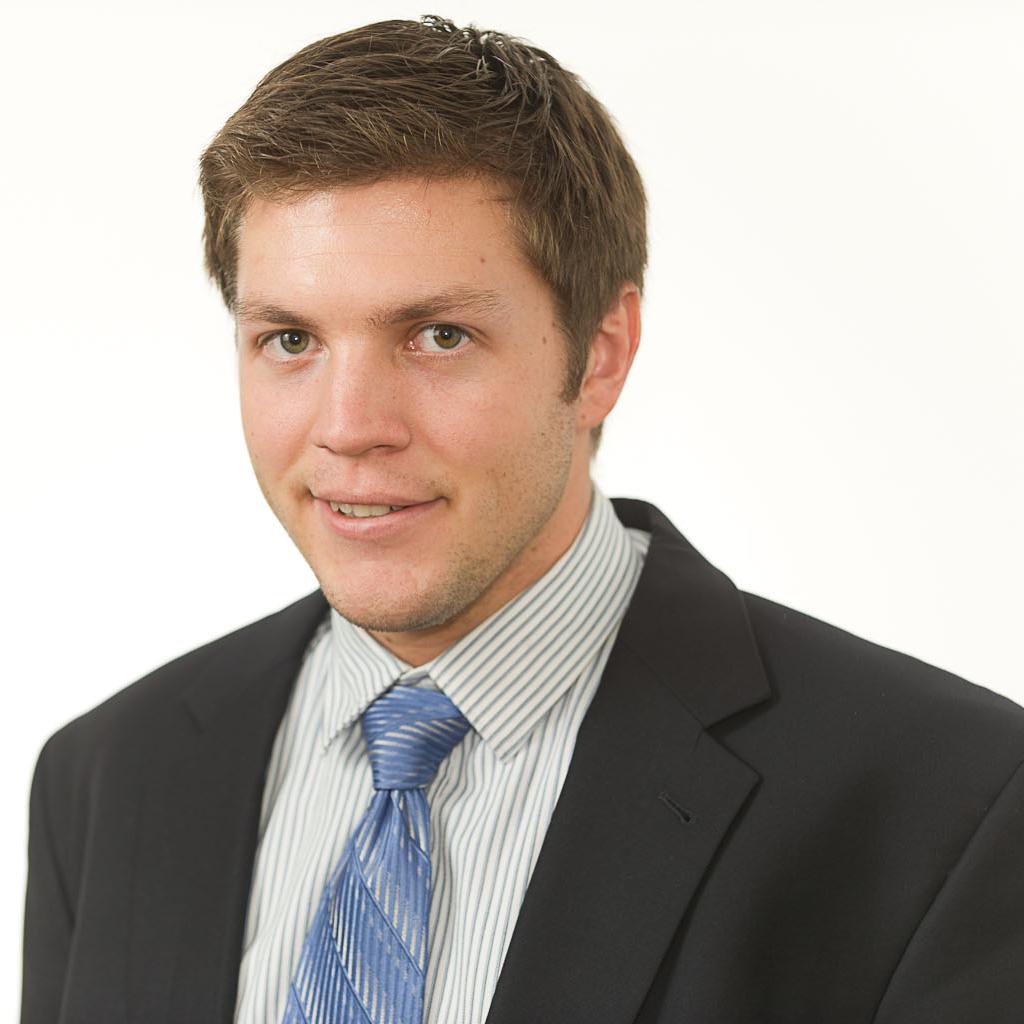 It's Christ­mas Eve in Montana. You turn on your TV for a time-honored view­ing of It's A Won­der­ful Life. But you can't find the Christ­mas clas­sic, or even the NBC af­fil­i­ate that's sup­posed to be car­ry­ing it it. Or per­haps you're in North Car­o­lina, hop­ing to watch some NBA bas­ket­ball after the Christ­mas feast. Or north­ern Cali­for­nia, set­tling in to watch your 49ers fin­ish out the reg­u­lar sea­son. And you can't.
For view­ers in eight me­dia mar­kets, TV black­outs are com­ing at an un­for­tu­nate time. The real Grinch, say cable and satel­lite ad­voc­ates, is broad­cast con­glom­er­ates try­ing to steal con­sumers' money by hik­ing up prices to carry their sta­tions. Sorry, Scrooge, broad­casters re­spond, but you're to blame for your un­will­ing­ness to pay a fair amount for our ser­vice.
So, what's the cause of all of this bick­er­ing? The dis­putes stem from an is­sue most people don't give much thought — re­trans­mis­sion con­sent agree­ments. Cur­rent law re­quires cable and satel­lite pro­viders to meet every few years with loc­al TV sta­tions to de­term­ine how much they'll pay to keep the af­fil­i­ate's pro­gram­ming on their lineup. If they can't settle on a num­ber, sub­scribers to that re­gion­al pro­vider lose ac­cess to the sta­tion un­til the ne­go­ti­ation is re­solved.
In Montana, for ex­ample, Bon­ten Me­dia Group — which owns NBC Montana — is at odds with DISH Net­work over pay­ment for its pro­gram­ming. DISH claims the group is try­ing to triple its prices; NBC Montana said that num­ber is mis­lead­ing and its de­mands are still be­low the prices some ma­jor cable chan­nels com­mand. In the mean­time, DISH cus­tom­ers in Mis­soula, Butte and Boze­man will be without Sunday Night Foot­ball, Parks and Re­cre­ation and all oth­er NBC pro­gram­ming.
"These black­outs are in­creas­ing rap­idly be­cause these broad­casters real­ize that they can play these TV com­pan­ies off of one an­oth­er," said Bri­an Fre­d­er­ick, spokes­man for the Amer­ic­an Tele­vi­sion Al­li­ance. ATVA's part­ners in­clude a num­ber of cable and satel­lite com­pan­ies, such as DISH, Dir­ecTV and Time Warner Cable.
The prob­lem, Fre­d­er­ick said, is when broad­cast com­pan­ies force price hikes by black­ing out sta­tions on one com­pany and telling cus­tom­ers to find a new pro­vider. The com­pany, lack­ing a pop­u­lar chan­nel and los­ing view­ers, is then pres­sured in­to a bad agree­ment to avoid los­ing mar­ket share. Then the same tac­tic is used on the next pro­vider when its re­trans­mis­sion con­sent agree­ment is re-ne­go­ti­ated.
Those claims are part of a man­u­fac­tured crisis, countered the Na­tion­al As­so­ci­ation of Broad­casters' Den­nis Whar­ton. Satel­lite and cable com­pan­ies are un­will­ing to pay a fair price, he said, and are re­sort­ing to dis­rup­tions — NAB doesn't like the term "black­out" — in hopes of pres­sur­ing Con­gress to in­ter­vene.
"Their mo­tiv­a­tion here is to try to get the TV view­ers who are pawns in their little game here to call Con­gress and say, 'I want my TV back,'" Whar­ton said.
Will it work? That re­mains to be seen. Sources on both sides said they ex­pect Rep. Steve Scal­ise, R-La., to un­veil le­gis­la­tion soon that would elim­in­ate re­trans­mis­sion con­sent rules. Scal­ise pro­posed sim­il­ar le­gis­la­tion with then-Sen. Jim De­Mint, R-S.C., in 2011. Mean­while, Rep. Anna Eshoo, D-Cal­if., is push­ing a bill that would al­low the Fed­er­al Com­mu­nic­a­tions Com­mis­sion to grant in­ter­im car­riage of sta­tions while ne­go­ti­ations are on­go­ing. It would also give con­sumers choices on pur­chas­ing broad­cast sta­tions through cable and satel­lite pro­viders. It's un­clear if either bill can gain trac­tion in the House.
ATVA has not en­dorsed any spe­cif­ic le­gis­la­tion — "There's a lot of po­ten­tial solu­tions," Fre­d­er­ick said — but the group sup­ports ef­forts by mem­bers of Con­gress to re­form the cur­rent law. It's also call­ing on the FCC to do more to "pro­tect con­sumers."
Whar­ton said that push for re­form has led to more view­ers get­ting blacked out so that satel­lite and cable com­pan­ies can use them as an ex­ample of why the rules are un­fair. He ad­vised blacked-out view­ers to find a new pro­vider or even use their an­tenna — whatever it takes to watch their Christ­mas spe­cials.
What We're Following See More »
LEGACY PLAY
Sanders and Clinton Spar Over … President Obama
1 hours ago
WHY WE CARE
President Obama became a surprise topic of contention toward the end of the Democratic debate, as Hillary Clinton reminded viewers that Sanders had challenged the progressive bona fides of President Obama in 2011 and suggested that someone might challenge him from the left. "The kind of criticism that we've heard from Senator Sanders about our president I expect from Republicans, I do not expect from someone running for the Democratic nomination to succeed President Obama," she said. "Madame Secretary, that is a low blow," replied Sanders, before getting in another dig during his closing statement: "One of us ran against Barack Obama. I was not that candidate."
THE 1%
Sanders's Appeals to Minorities Still Filtered Through Wall Street Talk
2 hours ago
WHY WE CARE
It's all about the 1% and Wall Street versus everyone else for Bernie Sanders—even when he's talking about race relations. Like Hillary Clinton, he needs to appeal to African-American and Hispanic voters in coming states, but he insists on doing so through his lens of class warfare. When he got a question from the moderators about the plight of black America, he noted that during the great recession, African Americans "lost half their wealth," and "instead of tax breaks for billionaires," a Sanders presidency would deliver jobs for kids. On the very next question, he downplayed the role of race in inequality, saying, "It's a racial issue, but it's also a general economic issue."
DIRECT APPEAL TO MINORITIES, WOMEN
Clinton Already Pivoting Her Messaging
3 hours ago
WHY WE CARE
It's been said in just about every news story since New Hampshire: the primaries are headed to states where Hillary Clinton will do well among minority voters. Leaving nothing to chance, she underscored that point in her opening statement in the Milwaukee debate tonight, saying more needs to be done to help "African Americans who face discrimination in the job market" and immigrant families. She also made an explicit reference to "equal pay for women's work." Those boxes she's checking are no coincidence: if she wins women, blacks and Hispanics, she wins the nomination.
WEEKEND DATA DUMP
State to Release 550 More Clinton Emails on Saturday
11 hours ago
THE LATEST
Under pressure from a judge, the State Department will release about 550 of Hillary Clinton's emails—"roughly 14 percent of the 3,700 remaining Clinton emails—on Saturday, in the middle of the Presidents Day holiday weekend." All of the emails were supposed to have been released last month. Related: State subpoenaed the Clinton Foundation last year, which brings the total number of current Clinton investigations to four, says the Daily Caller.