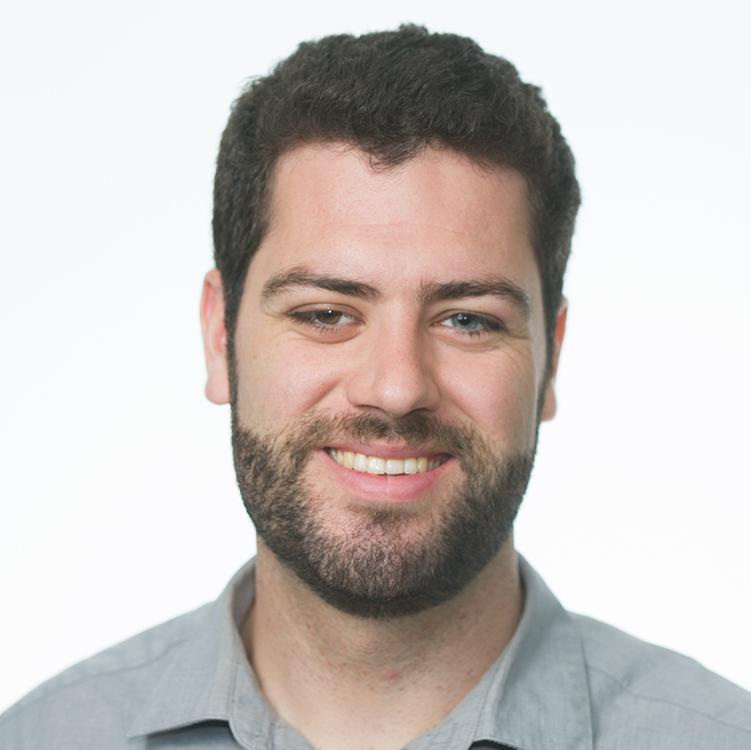 The White House may have misled people who vis­ited its web­site about how it tracked their on­line be­ha­vi­or.
In a forth­com­ing pa­per, a group of re­search­ers write that thou­sands of top web­sites, in­clud­ing White­House.gov, have been us­ing a new, per­sist­ent type of on­line track­ing.
Justin Brook­man, the dir­ect­or of con­sumer pri­vacy at the Cen­ter for Demo­cracy and Tech­no­logy, said the track­ing was "prob­ably in­con­sist­ent" with the White House's own web­site pri­vacy policy.
Brook­man noted that the White House's pri­vacy policy is more spe­cif­ic than many cor­por­ate policies. The doc­u­ment states that Google Ana­lyt­ics may use cook­ies (com­mon track­ing files) to col­lect data on the site's vis­it­ors.
But ac­cord­ing to the the pa­per, which was first re­por­ted on by ProP­ub­lica, the White House site and oth­er sites have been us­ing a firm called Ad­dThis, which used a form of track­ing dif­fer­ent from cook­ies.
Like cook­ies, the Ad­dThis "can­vas fin­ger­print­ing" tech­nique builds pro­files of users based on which web­sites they have vis­ited. But that track­ing tech­nique is harder to block or opt out of than cook­ies are.
"That wasn't really de­scribed in the White House pri­vacy policy," Brook­man said. "They prob­ably should've noted they're ex­pos­ing in­form­a­tion to Ad­dThis."
In re­cent years, the Fed­er­al Trade Com­mis­sion has cracked down on dozens of com­pan­ies, in­clud­ing gi­ants like Google and Face­book, for vi­ol­at­ing the terms of their own pri­vacy policies. Us­ing data in a way that vi­ol­ates a pri­vacy policy is a "de­cept­ive" busi­ness prac­tice, ac­cord­ing to the FTC law­suits.
The agency reg­u­lates only com­mer­cial prac­tices, so it wouldn't have jur­is­dic­tion to act against the White House or any oth­er gov­ern­ment agency. Brook­man said it's un­likely the FTC would even sue a com­pany for en­ga­ging in the same prac­tice.
But he said the in­cid­ent shows why so many com­pan­ies try to have the vaguest policies pos­sible.
"It does high­light why it's so chal­len­ging to do pri­vacy policies," he said. "They try to do a good job and make it really spe­cif­ic. Then later some so­cial-me­dia guy just got on there and ad­ded some new thing, and they didn't up­date their pri­vacy policy."
A White House spokes­man em­phas­ized that of­fi­cials were not "us­ing this tech­no­logy to track White­House.gov users."
Rich Har­ris, the CEO of Ad­dThis, said the com­pany used can­vas fin­ger­print­ing only as a brief in­tern­al ex­per­i­ment and that it nev­er shared any data col­lec­ted us­ing the tech­nique with the White House or oth­er cli­ents.
"Many, many com­pan­ies in the in­dustry are ex­plor­ing new tech­no­lo­gies and meth­ods to re­place cook­ies," Har­ris said. "The whole idea is to try and provide a bet­ter user ex­per­i­ence, a bet­ter per­son­al­ized ex­per­i­ence, and to provide tools that are ef­fect­ive for our cus­tom­ers."
Ad­dThis tracks in­form­a­tion about who is vis­it­ing the White House web­site and how many people are shar­ing in­form­a­tion on Twit­ter and Face­book, he ex­plained.
The firm can also cus­tom­ize sites based on in­form­a­tion about the user. So, for ex­ample, the Tweet but­ton on a page may ap­pear high­er than the Face­book share but­ton for users from coun­tries where Face­book is un­com­mon, he said.
The firm also uses data to tar­get ad­vert­ising, but the White House web­site doesn't have any ads.
Har­ris ar­gued that can­vas fin­ger­print­ing is ac­tu­ally less in­vas­ive than tra­di­tion­al cook­ies be­cause it provides less-ac­cur­ate in­form­a­tion on in­di­vidu­als. But the tech­nique is con­tro­ver­sial be­cause while a user can de­lete or block cook­ies, it's nearly im­possible to opt out of can­vass fin­ger­print­ing.
What We're Following See More »
HEADED TO PRESIDENT'S DESK
Trade Bill Would Ban Imports Made with Slave Labor
28 minutes ago
THE DETAILS
"A bill headed for President Barack Obama this week includes a provision that would ban U.S. imports of fish caught by slaves in Southeast Asia, gold mined by children in Africa and garments sewn by abused women in Bangladesh, closing a loophole in an 85-year-old tariff law." The Senate approved the bill, which would also ban Internet taxes and overhaul trade laws, by a vote of 75-20. It now goes to President Obama.
TRUMP UP TO 44%
Sanders Closes to Within Seven Nationally in New Poll
41 minutes ago
THE LATEST
Bernie Sanders has closed to within seven points of Hillary Clinton in a new Morning Consult survey. Clinton leads 46%-39%. Consistent with the New Hampshire voting results, Clinton does best with retirees, while Sanders leads by 20 percentage points among those under 30. On the Republican side, Donald Trump is far ahead with 44% support. Trailing by a huge margin are Ted Cruz (17%), Ben Carson (10%) and Marco Rubio (10%).
LEGACY PLAY
Sanders and Clinton Spar Over … President Obama
12 hours ago
WHY WE CARE
President Obama became a surprise topic of contention toward the end of the Democratic debate, as Hillary Clinton reminded viewers that Sanders had challenged the progressive bona fides of President Obama in 2011 and suggested that someone might challenge him from the left. "The kind of criticism that we've heard from Senator Sanders about our president I expect from Republicans, I do not expect from someone running for the Democratic nomination to succeed President Obama," she said. "Madame Secretary, that is a low blow," replied Sanders, before getting in another dig during his closing statement: "One of us ran against Barack Obama. I was not that candidate."
THE 1%
Sanders's Appeals to Minorities Still Filtered Through Wall Street Talk
13 hours ago
WHY WE CARE
It's all about the 1% and Wall Street versus everyone else for Bernie Sanders—even when he's talking about race relations. Like Hillary Clinton, he needs to appeal to African-American and Hispanic voters in coming states, but he insists on doing so through his lens of class warfare. When he got a question from the moderators about the plight of black America, he noted that during the great recession, African Americans "lost half their wealth," and "instead of tax breaks for billionaires," a Sanders presidency would deliver jobs for kids. On the very next question, he downplayed the role of race in inequality, saying, "It's a racial issue, but it's also a general economic issue."
DIRECT APPEAL TO MINORITIES, WOMEN
Clinton Already Pivoting Her Messaging
14 hours ago
WHY WE CARE
It's been said in just about every news story since New Hampshire: the primaries are headed to states where Hillary Clinton will do well among minority voters. Leaving nothing to chance, she underscored that point in her opening statement in the Milwaukee debate tonight, saying more needs to be done to help "African Americans who face discrimination in the job market" and immigrant families. She also made an explicit reference to "equal pay for women's work." Those boxes she's checking are no coincidence: if she wins women, blacks and Hispanics, she wins the nomination.