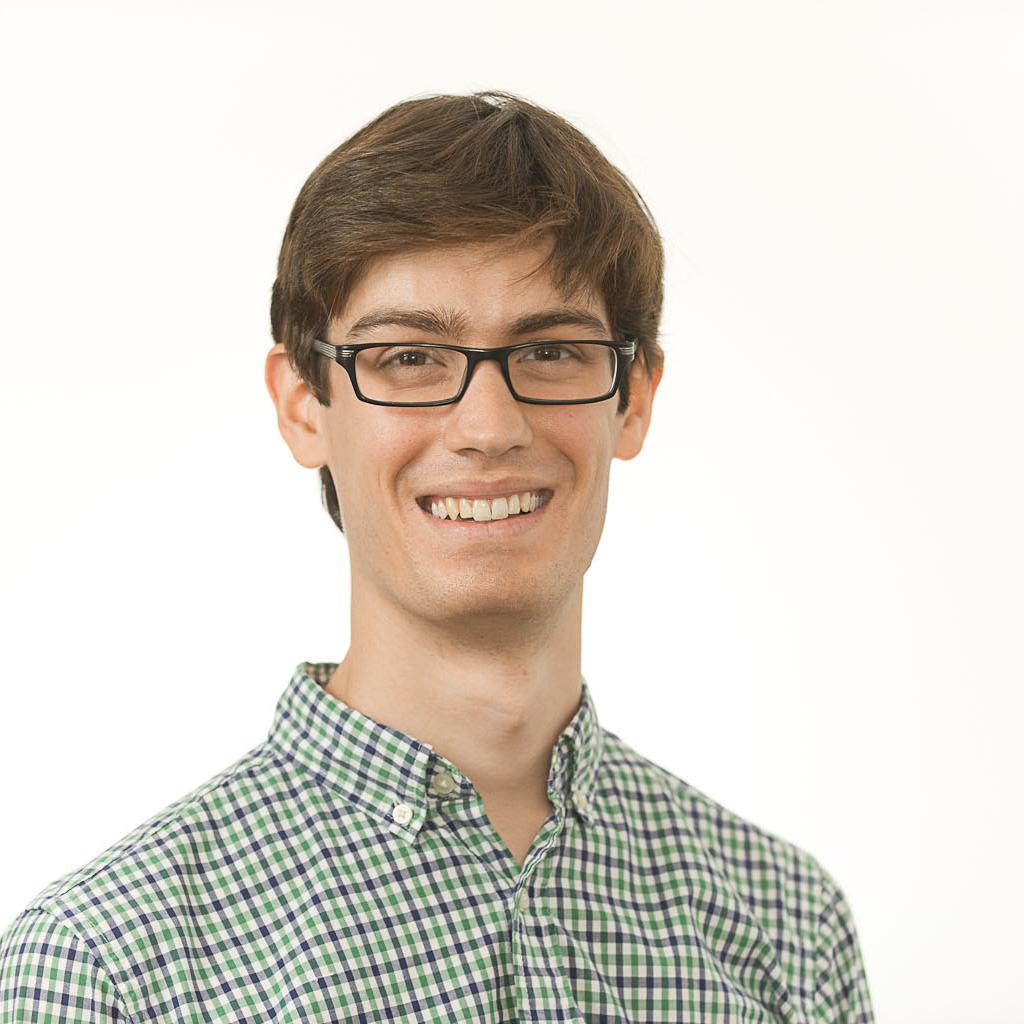 As some politi­cians and journ­al­ists made con­trite, con­cili­at­ory state­ments in re­sponse to the killing of a 16-year-old Palestini­an, Is­raeli troops amassed at the Ga­za bor­der and mil­it­ants in Ga­za lobbed rock­ets at each oth­er on Tues­day, in a show of mixed mes­saging from both sides.
Is­raeli re­ac­tions were ini­tially hos­tile fol­low­ing the dis­cov­ery of the bod­ies of three Is­raeli teen­agers last week: Eco­nomy Min­is­ter Naf­tali Ben­net called for "ac­tions, not words," and Prime Min­is­ter Ben­jamin Net­an­yahu prom­ised that God will "avenge their blood." But after three Is­rael­is were ar­res­ted and con­fessed to their in­volve­ment in the sub­sequent re­venge-fueled killing of a 16-year-old Palestini­an in Jer­u­s­alem, Is­raeli politi­cians and journ­al­ists from all sides tempered their mes­sages and con­demned the murder.
"I pledge that the per­pet­rat­ors of this hor­rif­ic crime will face the full weight of the law," said Net­an­yahu on Sunday. "I know that in our so­ci­ety, the so­ci­ety of Is­rael, there is no place for such mur­der­ers." But the prime min­is­ter could not res­ist in­clud­ing a dig aimed at Palestini­ans: "This is a dif­fer­ence between us and our neigh­bors. There, mur­der­ers are re­ceived as her­oes, and city squares are named in their hon­or."
Voices else­where in the Is­raeli gov­ern­ment came out to de­nounce the murder of 16-year-old Muhammad Abu Kh­deir. Ofer She­lah, a mem­ber of par­lia­ment in the cent­rist Yesh At­id Party, re­acted to the news with a com­ment broad­cast on Is­raeli ra­dio: "If it's true, this is an act of ter­ror­ism in every sense." And in an op-ed coau­thored by the cur­rent pres­id­ent of Is­rael, Shi­mon Peres, and the pres­id­ent-elect, Re­uven Rivlin, the two spoke out against in­cite­ment and col­lect­ive ac­cus­a­tion. "In the State of Is­rael there is no dif­fer­ence between blood and blood," Peres and Rivlin wrote. "The murder of a boy or a girl, Jew­ish or Ar­ab, is an un­ac­cept­able act."
The ed­it­or­i­al staffs of two of Is­rael's most prom­in­ent news­pa­pers came out with harsh in­dict­ments of the Is­raeli cul­tur­al norms that fueled the re­venge killing. Ha'aretz, Is­rael's old­est daily news­pa­per, called for a "cul­tur­al re­volu­tion" in Is­rael. "Abu Kh­deir's mur­der­ers are not 'Jew­ish ex­trem­ists,' " the op-ed read. "They are the des­cend­ants and build­ers of a cul­ture of hate and ven­geance that is nur­tured and fer­til­ized by the guides of 'the Jew­ish state': Those for whom every Ar­ab is a bit­ter en­emy, simply be­cause they are Ar­ab."
And Dav­id Horovitz, the found­ing ed­it­or of the Times of Is­rael and the former ed­it­or-in-chief of the Jer­u­s­alem Post, wrote of the need for Is­rael­is to shed their "mor­al su­peri­or­ity" over their Palestini­an neigh­bors. "We need to face up to the fact that our on­go­ing rule over the Palestini­ans, apart from en­dan­ger­ing Is­rael as a Jew­ish demo­cracy, is cor­rod­ing us, black­en­ing our hearts," Horovitz wrote. "If the Jew­ish state, the home­land of the Jew­ish na­tion, does not thor­oughly em­bl­em­ize a rev­er­ence for life, we have no par­tic­u­lar right to be here at all."
But as thinkers called for re­flec­tion in Jer­u­s­alem and Tel Aviv, the Is­rael De­fense Forces con­tin­ued to bom­bard the Ga­za Strip, re­portedly killing 11 Tues­day morn­ing. The pos­sib­il­ity of a ground as­sault re­mains on the table, a source in Net­an­yahu's of­fice told Re­u­ters. The Is­raeli at­tacks are in re­sponse to more than 200 rock­ets that were launched from the Ga­za Strip since the Is­raeli mil­it­ary began search­ing for the three Is­raeli teens that dis­ap­peared June 12. No cas­u­al­ties were re­por­ted from these rock­ets. A Hamas op­er­at­ive de­clared Tues­day that the Is­raeli es­cal­a­tion means that "all Is­rael­is have be­come le­git­im­ate tar­gets."
The back-to-back tra­gedies that res­ul­ted in the deaths of four teens, Is­raeli and Palestini­an, offered people on both sides of the con­flict a chance to con­sider the ef­fects of per­sist­ent hatred and mis­trust — qual­it­ies that have, over the long term, be­come em­bed­ded in ele­ments of both cul­tures. But the dis­trac­tion of ag­gres­sion and hos­til­ity on both sides may rob Is­rael­is and Palestini­ans of this op­por­tun­ity for re­flec­tion, in­stead en­trench­ing each even deep­er as rock­ets fly over­head.
What We're Following See More »
INFLUENCED BY NUKES, POLLUTION
Scientists Declare Dawn of Anthropocene Epoch
26 minutes ago
WHY WE CARE
"Humanity's impact on the Earth is now so profound that a new geological epoch—the Anthropocene—needs to be declared," according to a panel of scientists. "The new epoch should begin about 1950, the experts said, and was likely to be defined by the radioactive elements dispersed across the planet by nuclear bomb tests, although an array of other signals, including plastic pollution, soot from power stations, concrete, and even the bones left by the global proliferation of the domestic chicken."
EPI-PEN PRICES
House Committee Investigating Mylan
26 minutes ago
THE LATEST
The House Committee on Oversight and Government Reform has requested documents from the CEO of Mylan, "the pharmaceutical company under fire after raising the price of EpiPens more than 400 percent since 2007." Meanwhile, top members of the Energy and Commerce Committee are pressing the FDA on the lack of generic competition for EpiPens.
PROCEDURES NOT FOLLOWED
Trump Not on Ballot in Minnesota
4 days ago
MOB RULE?
Trump on Immigration: 'I Don't Know, You Tell Me'
5 days ago
THE LATEST
Perhaps Donald Trump can take a plebiscite to solve this whole messy immigration thing. At a Fox News town hall with Sean Hannity last night, Trump essentially admitted he's "stumped," turning to the audience and asking: "Can we go through a process or do you think they have to get out? Tell me, I mean, I don't know, you tell me."
BIG CHANGE FROM WHEN HE SELF-FINANCED
Trump Enriching His Businesses with Donor Money
6 days ago
WHY WE CARE
Donald Trump "nearly quintupled the monthly rent his presidential campaign pays for its headquarters at Trump Tower to $169,758 in July, when he was raising funds from donors, compared with March, when he was self-funding his campaign." A campaign spokesman "said the increased office space was needed to accommodate an anticipated increase in employees," but the campaign's paid staff has actually dipped by about 25 since March. The campaign has also paid his golf courses and restaurants about $260,000 since mid-May.