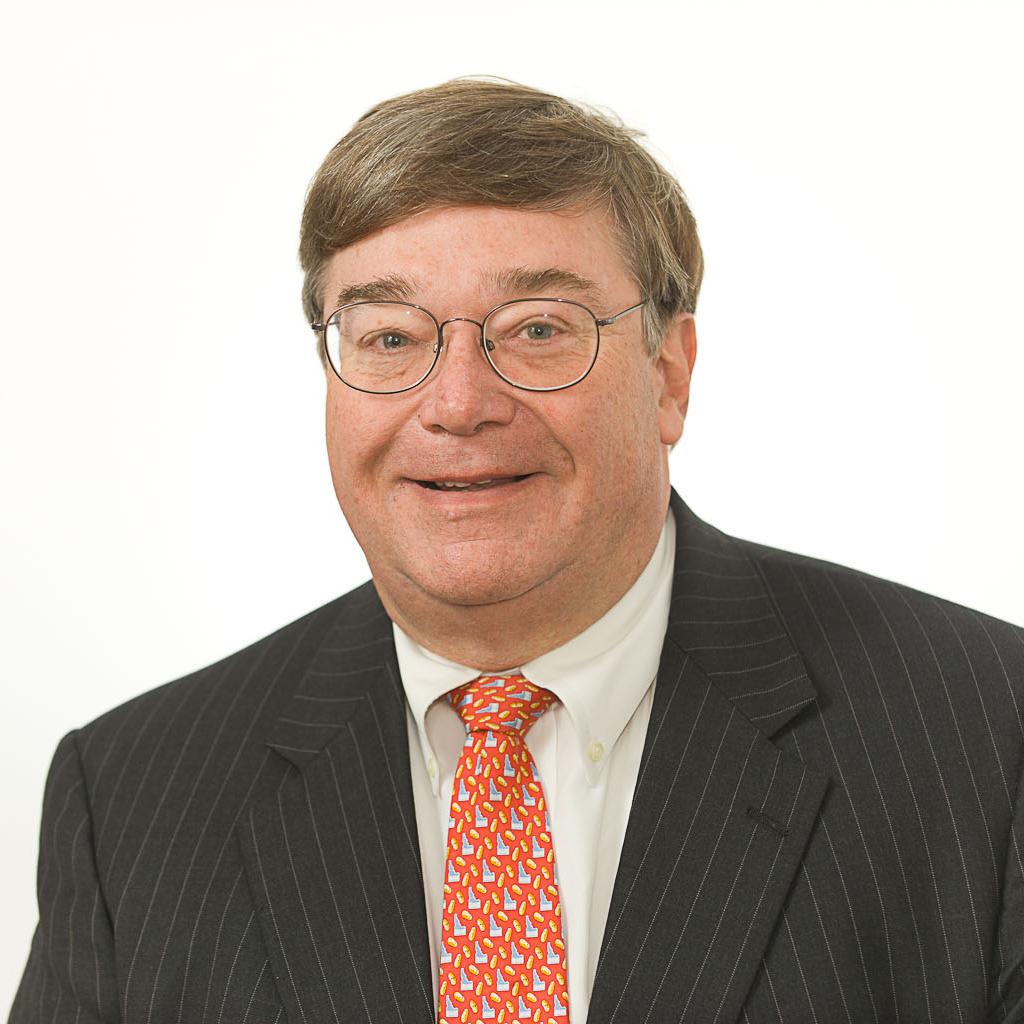 With all of the talk among some Re­pub­lic­ans in Con­gress about im­peach­ment and shut­ting down the gov­ern­ment to stop Obama­care or force en­ti­tle­ment-spend­ing cuts, you'd think that they were liv­ing in an­oth­er real­ity back in the 1990s. Re­pub­lic­ans were pur­su­ing sim­il­ar mis­sions then, and things didn't work out so well for the GOP. For those in need of a quick his­tory les­son, all you need to know is that Re­pub­lic­ans man­aged to lose House seats in the midterm elec­tions of 1998. It was the only time since World War II that the party in the White House (Demo­crats) gained seats in a second-term, midterm elec­tion. Talk about seiz­ing de­feat from the jaws of vic­tory!
Ob­vi­ously, the people and policy par­tic­u­lars are dif­fer­ent now, but the sim­il­ar­it­ies are ob­vi­ous. At that time, the loath­ing of Pres­id­ent Clin­ton was so great, the emo­tions were so high, and the be­lief was so firm that their cause was right­eous that Re­pub­lic­ans could not con­ceive their ac­tions were ill-ad­vised. Blind hatred is a dan­ger­ous thing.
Of course, this isn't to sug­gest that every Re­pub­lic­an in Con­gress today ad­voc­ates scorched-earth strategies and tac­tics. House Speak­er John Boehner and Sen­ate Minor­ity Lead­er Mitch Mc­Con­nell don't; not sur­pris­ingly, both men were in Con­gress dur­ing the 1990s. (Boehner was elec­ted in 1990, Mc­Con­nell in 1984.) They have ex­per­i­enced firsthand the danger of fol­low­ing the party's right-wing base and con­gres­sion­al hot­heads over a polit­ic­al cliff. Both lead­ers clearly take a less-than-fa­vor­able view of the more ex­treme GOP rhet­or­ic today, but neither is quite in a po­s­i­tion to make those feel­ings known and to pub­licly de­clare how stu­pid this talk is. Boehner lives on ice that's not quite thick enough to sup­port such bold­ness. Mc­Con­nell, mean­while, is thread­ing a 2014 reelec­tion needle in Ken­tucky: sat­is­fy­ing con­ser­vat­ives enough to avoid los­ing his primary to a tea-party op­pon­ent, but not veer­ing too far right to jeop­ard­ize win­ning what is shap­ing up to be a tough gen­er­al-elec­tion chal­lenge.
Talk­ing to Re­pub­lic­ans around Cap­it­ol Hill these days is very in­ter­est­ing. Mem­bers of one group seem well aware that their brand is badly dam­aged and des­per­ately needs re­hab­il­it­a­tion. Maybe they no­ticed the Fox News poll in which "Re­pub­lic­ans in Con­gress" scored ap­prov­al rat­ings of 24 per­cent in March, and 23 per­cent in both June and Au­gust, with dis­ap­prov­al rat­ings of 69 per­cent, 67 per­cent, and 66 per­cent, re­spect­ively. (By com­par­is­on, the same Fox polling showed Demo­crats with bad, but not quite as hor­rible, num­bers: 29 per­cent ap­prov­al, 63 per­cent dis­ap­prov­al in March; and 32 per­cent ap­prov­al, 60 per­cent dis­ap­prov­al in both the June and Au­gust polls.)
Re­pub­lic­ans in the second group, however, seem ob­li­vi­ous to the fact that their party has a prob­lem. The feel­ing among these mem­bers seems to be, "How can the Re­pub­lic­an Party or Re­pub­lic­ans in Con­gress have prob­lems? I got elec­ted (or reelec­ted) eas­ily." Many don't ap­pear to real­ize they rep­res­ent dis­tricts that Demo­crats are un­likely to win un­der any cir­cum­stances. They as­sume that be­cause they got elec­ted to the House of Rep­res­ent­at­ives, their dis­tricts must be, more or less, rep­res­ent­at­ive of the coun­try as a whole.
Un­like the second group, the first group gets the joke. These mem­bers fully un­der­stand their party has real prob­lems with swing voters — more pre­cisely, with self-iden­ti­fied mod­er­ates and young, fe­male, and minor­ity voters — and that these groups, taken to­geth­er, rep­res­ent an enorm­ous ma­jor­ity of the elect­or­ate. Na­tion­ally, the GOP is un­der­per­form­ing among all of these groups. However, these head-in-the-sand Re­pub­lic­ans fear that ac­know­ledging the party's elect­or­al prob­lems would in­cur the wrath of the GOP base, which con­siders such talk heretic­al.
The same tox­ic factors per­vaded Wash­ing­ton in the years after the 1994 Re­pub­lic­an wave elec­tion, cul­min­at­ing in the 1995-96 shut­downs of the fed­er­al gov­ern­ment, the 1998 House im­peach­ment of Clin­ton, and the ill-fated 1999 Sen­ate im­peach­ment tri­al. Re­pub­lic­ans came out on the los­ing end of all of those cata­strophes. Voters blamed them more than Demo­crats for the gov­ern­ment shut­downs, and while the pub­lic didn't think much of Clin­ton's per­son­al be­ha­vi­or, it wasn't ready to throw him out of of­fice.
That's why these fisc­al dead­lines com­ing in Oc­to­ber — the start of the fisc­al year on Oct. 1 with no spend­ing bills en­acted in­to law and the need to raise the debt ceil­ing some­time that month — are scary. I have no doubt that if you strapped Boehner and Mc­Con­nell down, in­jec­ted them with So­di­um Pentoth­al, and ad­min­istered a poly­graph test ask­ing wheth­er the hard-line strategies pro­posed by GOP true be­liev­ers make sense, each would say, "Of course not," and pass with fly­ing col­ors. (For the chem­istry ma­jors out there, I know the ac­tu­al name is so­di­um thi­opent­al.)
But it's not clear at all wheth­er these lead­ers, par­tic­u­larly Boehner, can per­suade some of their, say, "exot­ic" mem­bers to take a more prag­mat­ic ap­proach and work to­ward get­ting the best deal they can. My hunch is that even­tu­ally we will come to a deal, but the coun­try could weath­er some very in­ter­est­ing and po­ten­tially trau­mat­ic days, par­tic­u­larly in the fin­an­cial mar­kets, in the mean­time. That is not a good thing when we have a fra­gile eco­nomy and a lame-duck chair­man of the Fed­er­al Re­serve Board. Maybe we should all go back on va­ca­tion.
What We're Following See More »
BACKING OUT ON BERNIE
Trump Won't Debate Sanders After All
2 days ago
THE LATEST
Trump, in a statement: "Based on the fact that the Democratic nominating process is totally rigged and Crooked Hillary Clinton and Deborah Wasserman Schultz will not allow Bernie Sanders to win, and now that I am the presumptive Republican nominee, it seems inappropriate that I would debate the second place finisher. ... I will wait to debate the first place finisher in the Democratic Party, probably Crooked Hillary Clinton, or whoever it may be."
AKNOWLEDGING THE INEVITABLE
UAW: Time to Unite Behind Hillary
4 days ago
THE DETAILS
"It's about time for unity," said UAW President Dennis Williams. "We're endorsing Hillary Clinton. She's gotten 3 million more votes than Bernie, a million more votes than Donald Trump. She's our nominee." He called Sanders "a great friend of the UAW" while saying Trump "does not support the economic security of UAW families." Some 28 percent of UAW members indicated their support for Trump in an internal survey.
AP KEEPING COUNT
Trump Clinches Enough Delegates for the Nomination
4 days ago
THE LATEST
"Donald Trump on Thursday reached the number of delegates needed to clinch the Republican nomination for president, completing an unlikely rise that has upended the political landscape and sets the stage for a bitter fall campaign. Trump was put over the top in the Associated Press delegate count by a small number of the party's unbound delegates who told the AP they would support him at the convention."
TRUMP FLOATED IDEA ON JIMMY KIMMEL'S SHOW
Trump/Sanders Debate Before California Primary?
4 days ago
CAMPAIGNS INJECTED NEW AD MONEY
California: It's Not Over Yet
4 days ago
THE LATEST
"Clinton and Bernie Sanders "are now devoting additional money to television advertising. A day after Sanders announced a new ad buy of less than $2 million in the state, Clinton announced her own television campaign. Ads featuring actor Morgan Freeman as well as labor leader and civil rights activist Dolores Huerta will air beginning on Fridayin Fresno, Sacramento, and Los Angeles media markets. Some ads will also target Latino voters and Asian American voters. The total value of the buy is about six figures according to the Clinton campaign." Meanwhile, a new poll shows Sanders within the margin of error, trailing Clinton 44%-46%.