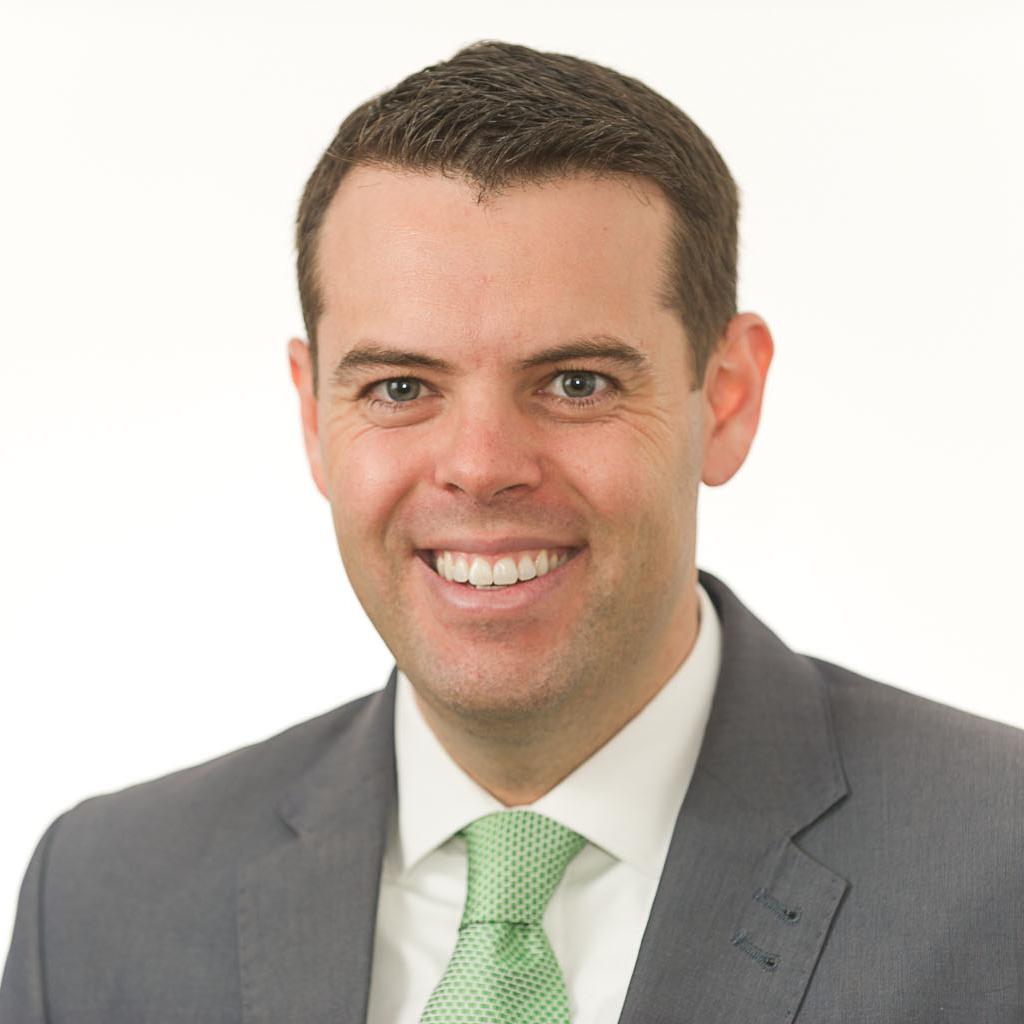 Aug. 29, 2013, 10:55 a.m.
Sen. Rand Paul was not about to be in­ter­rup­ted. "Not now," he said, as Sen. John Mc­Cain, his GOP ant­ag­on­ist on for­eign policy mat­ters, tried to butt in with a ques­tion. It was late Ju­ly, and Paul was on the Sen­ate floor pitch­ing his meas­ure to cut off aid to Egypt after the mil­it­ary takeover. "I say not one penny more to these coun­tries that al­low mobs to burn our flag," Paul said.
His amend­ment lost in a lop­sided 13-86 tally. But the land­slide left Paul un­deterred. Now he's plan­ning to de­mand an­oth­er such vote in Septem­ber. Nearly six months after he grabbed na­tion­al head­lines and the na­tion­al con­scious­ness with a 13-hour fili­buster over drone policy, the tea-party Re­pub­lic­an from Ken­tucky, with his eye on the pres­id­ency in 2016, has iden­ti­fied his next big tar­get: for­eign aid.
The is­sue is a per­fect fit for Paul. It blends his budget­ary hawk­ish­ness with his dovish in­ter­na­tion­al tend­en­cies. It dif­fer­en­ti­ates him from most po­ten­tial 2016 Re­pub­lic­an pres­id­en­tial rivals (with the ex­cep­tion of Sen. Ted Cruz of Texas), as mus­cu­lar for­eign policy re­mains the GOP or­tho­doxy. It also polls well. A Pew sur­vey in Feb­ru­ary found that more Amer­ic­ans wanted to cut for­eign aid than any oth­er part of the fed­er­al budget (out of 19 cat­egor­ies). And it was the only spend­ing item that a ma­jor­ity of in­de­pend­ents wanted to see re­duced.
"The more pop­u­lar the is­sue is, the more he can el­ev­ate it in­to the dis­cus­sion," said Doug Stafford, a seni­or Paul ad­viser and the ex­ec­ut­ive dir­ect­or of his PAC. Paul has ar­gued for even­tu­ally elim­in­at­ing all for­eign aid, which rep­res­ents barely more than 1 per­cent of the budget. "It's one of the is­sues, be­cause of its pop­ular­ity polit­ic­ally, [where] he has a chance of suc­ceed­ing."
Even Paul's op­pon­ents re­cog­nize the pop­u­list po­tency of bash­ing for­eign aid. Con­vin­cing Amer­ic­ans that their tax dol­lars should be spent on bridges in Ken­tucky (or Iowa or New Hamp­shire), not in Egypt or Pakistan, isn't a hard sell. "There is a real su­per­fi­cial ap­peal," said Rep. Peter King, R-N.Y., the former Home­land Se­cur­ity Com­mit­tee chair­man and an op­pon­ent of Paul's ap­proach. "It over­sim­pli­fies is­sues and gives the false im­pres­sion that there are easy an­swers to very com­plex is­sues."
Sen. Bob Cork­er, the top Re­pub­lic­an on the For­eign Re­la­tions Com­mit­tee, has de­rided Paul's ap­proach as a "poll-tested for­eign policy." The aid is key to main­tain­ing sta­bil­ity and Amer­ic­an in­flu­ence in volat­ile parts of the world, he said. As for Paul's ar­gu­ment, Cork­er told Na­tion­al Journ­al, "I guess it would be more im­pact­ful if it was not about what polled well but what was in our in­ter­na­tion­al in­terests."
Still, cur­rent events have bolstered Paul's cause. With­in weeks of his failed amend­ment, the rul­ing Egyp­tian mil­it­ary opened fire on ci­vil­ians. More than 1,000 were slain. "He really can point to events and say, "˜I was right,' " said Doug Ban­dow, a seni­or fel­low at the liber­tari­an Cato In­sti­tute. Opin­ion has be­gun to shift in the Sen­ate, with Mc­Cain, who called Paul's Egypt amend­ment a "ter­rif­ic mis­take" in Ju­ly, say­ing by mid-Au­gust that the U.S. should cut off aid.
Not that hawk­ish Re­pub­lic­ans plan to cred­it Paul with any foresight on Egypt. "That's the same prin­ciple as a broken clock be­ing right twice a day," King told Na­tion­al Journ­al.
For­eign aid is not a new cause for the Ken­tucki­an — he's been for­cing votes and talk­ing about it since his first month in of­fice — but his new seat on the For­eign Re­la­tions pan­el and his ex­pec­ted bid for pres­id­ent in 2016 have giv­en him a far big­ger plat­form. He's already shown a will­ing­ness to cam­paign on it. Last Oc­to­ber, Paul paid to air ads at­tack­ing Demo­crat­ic Sens. Bill Nel­son of Flor­ida and Joe Manchin of West Vir­gin­ia for back­ing aid to Egypt, Pakistan, and Libya. The ads so angered fel­low Re­pub­lic­an Sen. Lind­sey Gra­ham of South Car­o­lina that he crossed party lines to hold a con­fer­ence call de­fend­ing Manchin only weeks be­fore the elec­tion.
The is­sue is not without its land mines for Paul, es­pe­cially con­cern­ing Is­rael, which re­ceives bil­lions of dol­lars in U.S. aid. Dur­ing a trip to the Jew­ish state earli­er this year, Paul del­ic­ately em­phas­ized that Is­rael would be last on his list for cut­backs. Still, it was no co­in­cid­ence that on the floor both Gra­ham and Mc­Cain cited a let­ter from the pro-Is­rael lobby op­pos­ing Paul's Egypt meas­ure. "Isn't the ques­tion wheth­er the sen­at­or from Ken­tucky knows what is bet­ter for Is­rael or Is­rael knows what is bet­ter for Is­rael?" Mc­Cain asked.
Is­rael aside, de­mon­iz­ing for­eign aid of­fers Paul polit­ic­al flex­ib­il­ity. He has used the is­sue to woo evan­gel­ic­als ("Not one penny more to coun­tries that per­se­cute Chris­ti­ans," he tweeted this month); to at­tack the pres­id­ent ("Obama says he "˜de­plores vi­ol­ence in Egypt,' but U.S. for­eign aid con­tin­ues to help pay for it," an­oth­er tweet read); and to press for budget cuts.
It also en­dears him to his party's liber­tari­an base — the roughly 10 per­cent of the GOP pres­id­en­tial-primary elect­or­ate that ral­lied around his fath­er, former Rep. Ron Paul. "He can ap­peal to his fath­er's sup­port­ers on this, but he doesn't turn off av­er­age Re­pub­lic­ans," Ban­dow said.
Since the turn of the 21st cen­tury, no one in Con­gress has spoken more about for­eign aid than Rand Paul, even though he's been there only since 2011, ac­cord­ing to a Sun­light Found­a­tion ana­lys­is. (Ron Paul fin­ished second.) "When a bi­par­tis­an con­sensus of elec­ted of­fi­cials in Wash­ing­ton wishes to do something that's un­pop­u­lar with the Amer­ic­an people, they tend not to want to talk about it too much," Stafford said.
The Sen­ate may not yet be ready to "stand with Rand" on aid abroad — but its mem­bers will at least have to sit and listen.
What We're Following See More »
"CLINTON MUST BECOME THE NEXT PRESIDENT"
Bernie Sanders Seeks to Unite the Party
9 hours ago
THE DETAILS
Instead of his usual stump speech, Bernie Sanders tonight threw his support behind Hillary Clinton, providing a clear contrast between Clinton and GOP nominee Donald Trump on the many issues he used to discuss in his campaign stump speeches. Sanders spoke glowingly about the presumptive Democratic nominee, lauding her work as first lady and as a strong advocate for women and the poor. "We need leadership in this country which will improve the lives of working families, the children, the elderly, the sick and the poor," he said. "Hillary Clinton will make a great president, and I am proud to stand with her tonight."
"MUST NEVER BE PRESIDENT"
Elizabeth Warren Goes After Donald Trump
10 hours ago
THE DETAILS
In a stark contrast from Michelle Obama's uplifting speech, Massachusetts Senator Elizabeth Warren spoke about the rigged system plaguing Americans before launching into a full-throated rebuke of GOP nominee Donald Trump. Trump is "a man who has never sacrificed anything for anyone," she claimed, before saying he "must never be president of the United States." She called him divisive and selfish, and said the American people won't accept his "hate-filled America." In addition to Trump, Warren went after the Republican Party as a whole. "To Republicans in Congress who said no, this November the American people are coming for you," she said.
FLOTUS OFFERS STRONG ENDORSEMENT OF CLINTON
Michelle Obama: "I Trust" Hillary Clinton
10 hours ago
THE DETAILS
"In this election, and every election, it's about who will have the power to shape our children for the next four or eight years of their lives," Michelle Obama said. "There is only one person who I trust with that responsibility … and that is our friend Hillary Clinton." In a personal and emotional speech, Michelle Obama spoke about the effect that angry oppositional rhetoric had on her children and how she chose to raise them. "When they go low, we go high," Obama said she told her children about dealing with bullies. Obama stayed mostly positive, but still offered a firm rebuke of Donald Trump, despite never once uttering his name. "The issues a president faces cannot be boiled down to 140 characters," she said.
SANDERS BACKER CONFRONTS STUBBORN SANDERS SUPPORTERS
Sarah Silverman to Bernie or Bust: "You're Being Ridiculous"
11 hours ago
THE DETAILS
Many Bernie Sanders delegates have spent much of the first day of the Democratic National Convention resisting unity, booing at mentions of Hillary Clinton and often chanting "Bernie! Bernie!" Well, one of the most outspoken Bernie Sanders supporters just told them to take a seat. "To the Bernie-or-bust people: You're being ridiculous," said comedian Sarah Silverman in a brief appearance at the Convention, minutes after saying that she would proudly support Hillary Clinton for president.
'INEXCUSABLE REMARKS'
DNC Formally Apologizes to Bernie Sanders
15 hours ago
THE LATEST
The Democratic National Committee issued a formal apology to Bernie Sanders today, after leaked emails showed staffers trying to sabotage his presidential bid. "On behalf of everyone at the DNC, we want to offer a deep and sincere apology to Senator Sanders, his supporters, and the entire Democratic Party for the inexcusable remarks made over email," DNC officials said in the statement. "These comments do not reflect the values of the DNC or our steadfast commitment to neutrality during the nominating process. The DNC does not—and will not—tolerate disrespectful language exhibited toward our candidates."