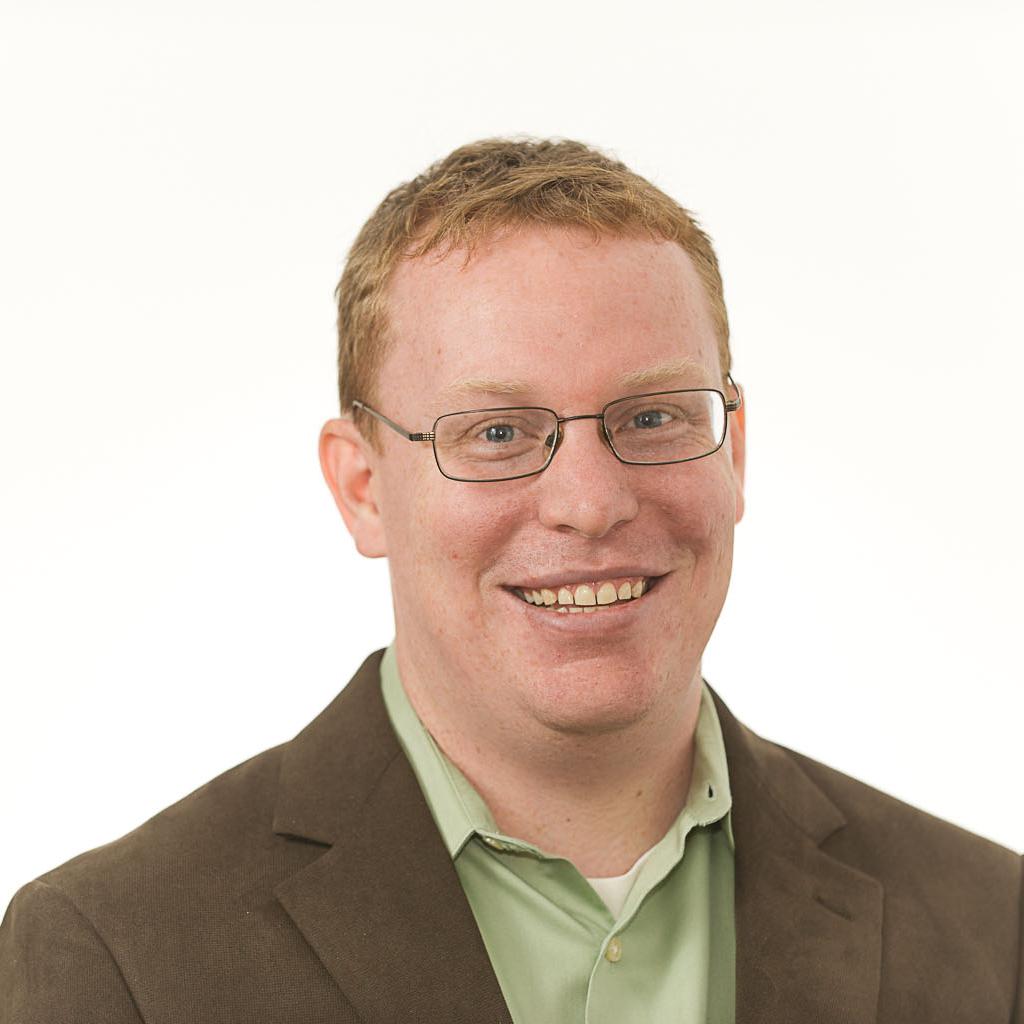 There's a cer­tain script Re­pub­lic­an primar­ies have come to fol­low, and it in­volves es­tab­lish­ment types pro­claim­ing the in­cum­bent bet­ter po­si­tioned to take on a Demo­crat than whichever tea-party chal­lenger.
But in Ken­tucky, the es­tab­lish­ment might have it back­wards.
Matt Bev­in, the Louis­ville-area busi­ness­man run­ning against Sen­ate Minor­ity Lead­er Mitch Mc­Con­nell, is new to polit­ics. He's dis­missed by many in the GOP as a glor­i­fied gad­fly. Still, he's got something the vet­er­an law­maker lacks — a thin re­cord that will be dif­fi­cult for Demo­crats to pick apart.
In­deed, Demo­crats are hop­ing to turn the Sen­ate race in­to a ref­er­en­dum on an un­pop­u­lar in­cum­bent. But without Mc­Con­nell on the tick­et, the pre­sumed Demo­crat­ic nom­in­ee, Al­is­on Lun­der­gan Grimes, will face a much tough­er foe in the fresh-faced Re­pub­lic­an, some long­time Bluegrass State polit­ic­al watch­ers say.
It's not that Bev­in is any stronger than a gen­er­ic Re­pub­lic­an can­did­ate. But in deeply red Ken­tucky, that's all that's needed. Pres­id­ent Obama lost Ken­tucky by 22 points last year, and the older white voters who turn out in great­er pro­por­tion dur­ing a midterm elec­tion will push the state even fur­ther to the right. In a race about is­sues — like cli­mate-change reg­u­la­tions and Obama­care — a Demo­crat­ic can­did­ate who can be tied to the pres­id­ent stands little chance.
Mc­Con­nell's un­pop­ular­ity is the sole reas­on Demo­crats hope they can win in a state oth­er­wise hos­tile to their fed­er­al can­did­ates. The Demo­crat­ic polling firm Pub­lic Policy Polling has called Mc­Con­nell the least pop­u­lar sen­at­or based on its sur­veys, while an in­tern­al poll from the Demo­crat­ic Sen­at­ori­al Cam­paign Com­mit­tee found that an over­whelm­ing ma­jor­ity of voters, 71 per­cent, don't think he's work­ing to change polit­ics in Wash­ing­ton.
Seek­ing a sixth term in of­fice when voter an­ti­pathy to­ward Wash­ing­ton reaches all-time highs isn't easy. And in the early go­ing, the Grimes cam­paign has framed the GOP lead­er as the per­son­i­fic­a­tion of everything wrong with the coun­try's dys­func­tion­al polit­ic­al sys­tem.
But against Bev­in, who has nev­er held of­fice and is run­ning a cam­paign that em­phas­izes his out­sider cre­den­tials, Grimes's strategy dis­in­teg­rates.
"It would be night-and-day-change for the race," said Jim Cauley, a Demo­crat­ic strategist in Ken­tucky who thinks Bev­in presents a great­er chal­lenge than Mc­Con­nell. "We would have to switch gears com­pletely."
Even Bev­in's avowed hard-right con­ser­vat­ism wouldn't cripple him in a gen­er­al elec­tion. He has taken po­s­i­tions, such as threat­en­ing to shut down the gov­ern­ment if Obama­care isn't de­fun­ded, that could hurt him in a gen­er­al elec­tion. But Ken­tucky voters were presen­ted with an­oth­er ul­tracon­ser­vat­ive can­did­ate, Rand Paul in 2010, and put him in of­fice des­pite a stiff chal­lenge from the state's at­tor­ney gen­er­al. And while Bev­in's po­s­i­tions are sharp, he's nev­er backed any po­s­i­tion as egre­gious as Paul's stated un­eas­i­ness, later re­can­ted, with the Civil Rights Act.
"That was the knock on Rand Paul, that he was so far to the right," said Dan Adams, who ran the now-sen­at­or's primary cam­paign in 2010 and is a Bev­in sup­port­er. "If there was any con­cern in 2010 about that, it was taken care of then. The only thing that has changed is we've prob­ably be­come more con­ser­vat­ive as a state."
Bev­in's can­did­acy wouldn't lack for po­ten­tial pit­falls: His lack of ex­per­i­ence might help boost his ap­peal, but it also means he's un­tested. A dif­fi­cult cam­paign could ex­pose him as li­able to make the same mis­takes as pre­vi­ous (and in­fam­ous) Re­pub­lic­an can­did­ates, such as Christine O'Don­nell or Todd Akin. In a sign of Bev­in's vul­ner­ab­il­ity, Mc­Con­nell's cam­paign has already run a TV ad cri­ti­ciz­ing him for ly­ing about be­ing a gradu­ate of the Mas­sachu­setts In­sti­tute of Tech­no­logy.
Jesse Benton, the sen­at­or's cam­paign man­ager, said it is "pro­foundly ab­surd" to be­lieve Bev­in was a stronger gen­er­al-elec­tion can­did­ate than Mc­Con­nell. Bev­in, he said, is "un­proven and un­tested" and car­ried "deep flaws with vir­tu­ally no vet­ting."
Mc­Con­nell, on the oth­er hand, is a vet­er­an politi­cian who has sur­vived tough chal­lenges be­fore. And many in­de­pend­ent polit­ic­al ana­lysts, such as Nate Sil­ver of The New York Times, ex­pect him to walk in­to a gen­er­al elec­tion against Grimes as the heavy fa­vor­ite.
Many Bluegrass op­er­at­ives also say that, in any case, it's a moot point. Mc­Con­nell re­mains the heavy fa­vor­ite against Bev­in, who has yet to so­lid­i­fy the party's con­ser­vat­ive fac­tions be­hind him. The in­cum­bent has far more money, much high­er name re­cog­ni­tion, and the prized en­dorse­ment of con­ser­vat­ive grass­roots fa­vor­ite Paul. Bev­in hasn't even been able to earn an en­dorse­ment from the anti-es­tab­lish­ment Club for Growth.
What We're Following See More »
TWO-THIRDS
Voters Want Medical Records
11 hours ago
THE DETAILS
Even though they dislike both of them, the American people want to know that its presidential candidates are healthy. "Nearly two-thirds of registered voters think presidential candidates should release details about their medical histories, according to a new Morning Consult poll." In the new poll, 64 percent of Americans say the candidates should release their medical reports, up nine percent from May.
PROCEDURES NOT FOLLOWED
Trump Not on Ballot in Minnesota
1 days ago
MOB RULE?
Trump on Immigration: 'I Don't Know, You Tell Me'
1 days ago
THE LATEST
Perhaps Donald Trump can take a plebiscite to solve this whole messy immigration thing. At a Fox News town hall with Sean Hannity last night, Trump essentially admitted he's "stumped," turning to the audience and asking: "Can we go through a process or do you think they have to get out? Tell me, I mean, I don't know, you tell me."
BIG CHANGE FROM WHEN HE SELF-FINANCED
Trump Enriching His Businesses with Donor Money
3 days ago
WHY WE CARE
Donald Trump "nearly quintupled the monthly rent his presidential campaign pays for its headquarters at Trump Tower to $169,758 in July, when he was raising funds from donors, compared with March, when he was self-funding his campaign." A campaign spokesman "said the increased office space was needed to accommodate an anticipated increase in employees," but the campaign's paid staff has actually dipped by about 25 since March. The campaign has also paid his golf courses and restaurants about $260,000 since mid-May.
QUESTIONS OVER IMMIGRATION POLICY
Trump Cancels Rallies
3 days ago
THE LATEST
Donald Trump probably isn't taking seriously John Oliver's suggestion that he quit the race. But he has canceled or rescheduled rallies amid questions over his stance on immigration. Trump rescheduled a speech on the topic that he was set to give later this week. Plus, he's also nixed planned rallies in Oregon and Las Vegas this month.