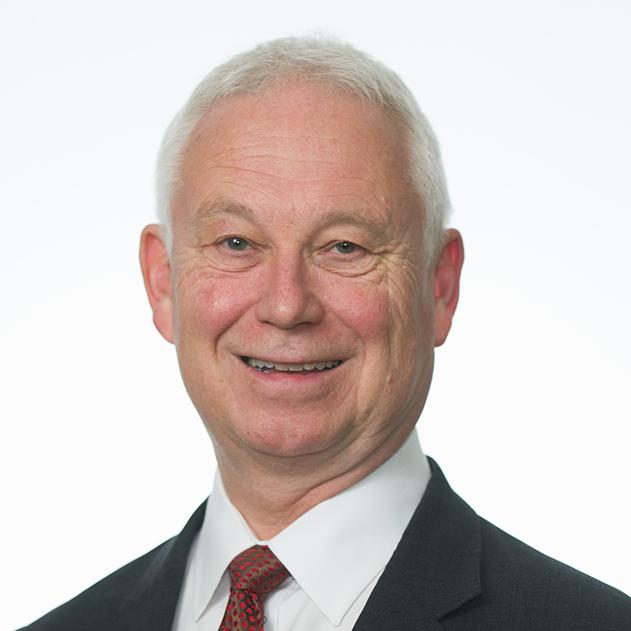 BLACK­WELL, OKLA — The House de­bate over wheth­er to au­thor­ize Pres­id­ent Obama to take ac­tion in Syr­ia will over­shad­ow oth­er le­gis­lat­ive work this week, but Con­gress will fin­ish a new farm bill be­fore the end of the year, House Ag­ri­cul­ture Com­mit­tee Chair­man Frank Lu­cas, R-Okla., pre­dicted at a town-hall meet­ing last week that also in­dic­ated con­stitu­ents are more con­cerned about Syr­ia and oth­er is­sues.
With House Ma­jor­ity Lead­er Eric Can­tor, R-Va., plan­ning to bring up a bill to cut $40 bil­lion over 10 years from food stamps be­fore pro­ceed­ing to con­fer­ence on the farm bill, Lu­cas star­ted his town hall in this rur­al com­munity of about 7,000 people in north-cent­ral Ok­lahoma last Thursday with a lengthy ex­plan­a­tion about why Con­gress still hasn't fin­ished the new bill.
Not enough of his Re­pub­lic­an col­leagues voted for a com­pre­hens­ive bill in June, Lu­cas ac­know­ledged, for­cing the House lead­er­ship to bring up a farm-pro­gram-only bill that passed with only Re­pub­lic­an votes in Ju­ly. The plan now is to vote on a nu­tri­tion bill in Septem­ber be­fore ap­point­ing con­fer­ees to meet with their coun­ter­parts in the Sen­ate. The Sen­ate passed its own com­pre­hens­ive bill in June.
"It shouldn't be this hard to pass a farm bill that makes sure we have food," Lu­cas said.
On Syr­ia, Lu­cas told the ap­prox­im­ately 50 at­tendees he had not taken an "ab­so­lute" po­s­i­tion on au­thor­iz­ing mil­it­ary ac­tion, but that hav­ing been in Con­gress long enough to ob­serve the in­volve­ments in Bos­nia, Ir­aq, and Afgh­anistan it is hard for him to be "en­thu­si­ast­ic" about sup­port­ing U.S. mil­it­ary ac­tion if there is not a clear threat to the coun­try.
Sev­er­al con­stitu­ents urged Lu­cas to vote no on the Syr­ia bill, but only one man asked about the farm bill. Rick Jeans, a wheat, corn, and grain-sorghum farm­er who sits on the ex­ec­ut­ive board of the Na­tion­al As­so­ci­ation of Con­ser­va­tion Dis­tricts, told Lu­cas that he had heard that a two-year ex­ten­sion of the farm bill is more likely than pas­sage of a new bill.
"I have a hard time be­liev­ing we will have a two-year ex­ten­sion or a one-year ex­ten­sion," Lu­cas said. "Both the ma­jor­ity and minor­ity lead­er­ship see a blister they need lanced."
The nu­tri­tion is­sue, Lu­cas said, is a mat­ter of how big a cut should be made to the food-stamp pro­gram. Ul­ti­mately that will be up to Obama, Sen­ate Ma­jor­ity Lead­er Harry Re­id, D-Nev., and House Speak­er John Boehner, R-Ohio, he said. "If the crowd on high would agree, we could fill in the de­tails in a mat­ter of hours," Lu­cas said.
The really tough re­main­ing hurdle, he said, is the dif­fer­ence between the Sen­ate and House bills on the com­mod­ity title. The Sen­ate bill "puts 95 per­cent of their eggs" in the bas­ket of "shal­low loss" pay­ments for losses not covered by crop in­sur­ance, while the House bill of­fers pay­ments based on high­er tar­get prices for all crops. "Shal­low-loss crop rev­en­ue is won­der­ful if you are in the Mid­w­est," Lu­cas said. "If you are not in the Mid­w­est it is not so won­der­ful."¦ If [the farm bill] doesn't ap­ply to all re­gions it is not a fed­er­al bill."
No one at the town hall asked about food stamps. Ok­lahoma has already passed a law that will achieve one of Can­tor's goals. It for­bids the state from ask­ing for an­oth­er waiver from a fed­er­al re­stric­tion that says able-bod­ied adults between 18 and 50 without de­pend­ents (known in nu­tri­tion circles as ABAWDs) should get food stamps for only three months in any three-year peri­od.
Tom Short, the ex­ec­ut­ive dir­ect­or of the food pantry in nearby Ponca City, re­called in an in­ter­view that when the ABAWDs were first re­stric­ted in the 1996 wel­fare-re­form law, "there were more people com­ing in my door," and pre­dicted that will hap­pen again. Cook said that de­mand for his ser­vices doubled dur­ing the Great Re­ces­sion and that he and his staff were too busy provid­ing as­sist­ance to at­tend town halls.
Back in Wash­ing­ton, Can­tor sent Re­pub­lic­an House mem­bers a memo last week de­tail­ing the pro­pos­al to cut $40 bil­lion from food stamps. The memo cited news re­ports that there are "surfers" liv­ing on food stamps as a reas­on for re­strict­ing states' abil­ity to ask for waivers for the ABAWDs. But the Cen­ter for Budget and Policy Pri­or­it­ies said in a re­port Fri­day that there are at least 900,000 vet­er­ans re­ceiv­ing food stamps and that the pro­pos­al could cut off food stamps for home­less vet­er­ans. The Can­tor pro­pos­al would take 4 mil­lion to 6 mil­lion people off food stamps, the re­port said.
A House Demo­crat­ic aide said that once Re­pub­lic­an mem­bers real­ize the full im­pact of the food-stamp cuts un­der Can­tor's pro­pos­al, the House GOP lead­ers may wish to fold the farm bill in­to a lar­ger piece of le­gis­la­tion and not force mem­bers to vote on a meas­ure that could in­crease hun­ger in their dis­tricts. "They will want to look like they make the steep cuts but want flex­ib­il­ity for mem­bers that may not want to cut as deeply," the aide pre­dicted.
Con­trib­ut­ing Ed­it­or Jerry Hag­strom is the founder and ex­ec­ut­ive dir­ect­or of The Hag­strom Re­port, which may be found at www.Hag­strom­Re­port.com.
What We're Following See More »
BACKING OUT ON BERNIE
Trump Won't Debate Sanders After All
1 days ago
THE LATEST
Trump, in a statement: "Based on the fact that the Democratic nominating process is totally rigged and Crooked Hillary Clinton and Deborah Wasserman Schultz will not allow Bernie Sanders to win, and now that I am the presumptive Republican nominee, it seems inappropriate that I would debate the second place finisher. ... I will wait to debate the first place finisher in the Democratic Party, probably Crooked Hillary Clinton, or whoever it may be."
AKNOWLEDGING THE INEVITABLE
UAW: Time to Unite Behind Hillary
2 days ago
THE DETAILS
"It's about time for unity," said UAW President Dennis Williams. "We're endorsing Hillary Clinton. She's gotten 3 million more votes than Bernie, a million more votes than Donald Trump. She's our nominee." He called Sanders "a great friend of the UAW" while saying Trump "does not support the economic security of UAW families." Some 28 percent of UAW members indicated their support for Trump in an internal survey.
AP KEEPING COUNT
Trump Clinches Enough Delegates for the Nomination
2 days ago
THE LATEST
"Donald Trump on Thursday reached the number of delegates needed to clinch the Republican nomination for president, completing an unlikely rise that has upended the political landscape and sets the stage for a bitter fall campaign. Trump was put over the top in the Associated Press delegate count by a small number of the party's unbound delegates who told the AP they would support him at the convention."
TRUMP FLOATED IDEA ON JIMMY KIMMEL'S SHOW
Trump/Sanders Debate Before California Primary?
2 days ago
CAMPAIGNS INJECTED NEW AD MONEY
California: It's Not Over Yet
2 days ago
THE LATEST
"Clinton and Bernie Sanders "are now devoting additional money to television advertising. A day after Sanders announced a new ad buy of less than $2 million in the state, Clinton announced her own television campaign. Ads featuring actor Morgan Freeman as well as labor leader and civil rights activist Dolores Huerta will air beginning on Fridayin Fresno, Sacramento, and Los Angeles media markets. Some ads will also target Latino voters and Asian American voters. The total value of the buy is about six figures according to the Clinton campaign." Meanwhile, a new poll shows Sanders within the margin of error, trailing Clinton 44%-46%.