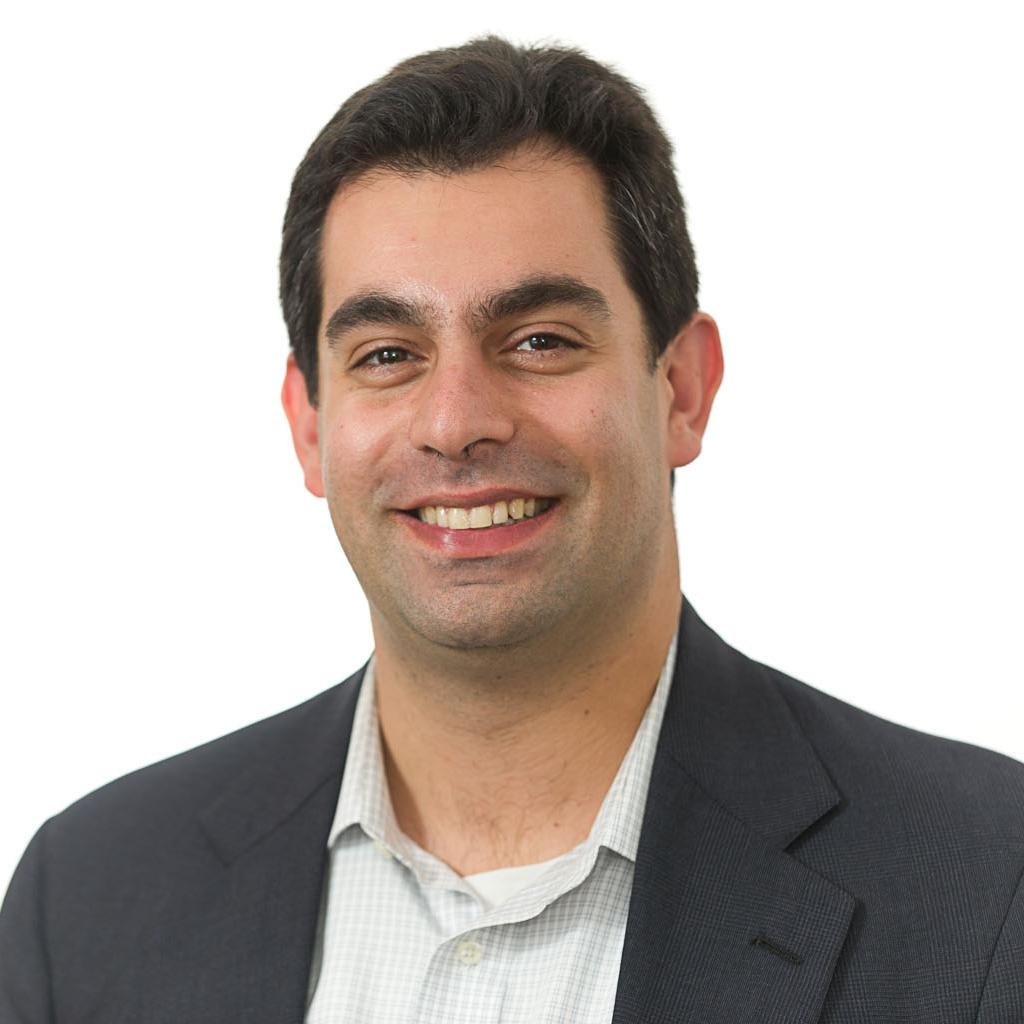 Sept. 18, 2013, 1:32 a.m.
If 2012 was the cam­paign of the su­per PAC, 2013 is shap­ing up to prove the max­im that there's an un­ceas­ing ap­pet­ite for groups to spend money in polit­ics. But there's one power play­er that's ly­ing low in the off year: Karl Rove's Amer­ic­an Cross­roads. Even with the in­flux of out­side cash, the grand­daddy of all su­per PACs hasn't spent a dime on cam­paign activ­ity this year.
At a time when grow­ing num­bers of GOP strategists be­lieve that (very) early en­gage­ment against op­pon­ents is prefer­able to a last-minute blitz, Cross­roads' passiv­ity stands out. Cross­roads hasn't spent any money to soften up Demo­crat­ic sen­at­ors in trouble next year. At this point in 2011, they spent early money to hit Sen. Claire Mc­Caskill of Mis­souri and former Sen. Ben Nel­son of Neb­raska. There's no sim­il­ar ad blitz be­ing planned to soften up vul­ner­able Demo­crats in 2014.
In­deed, the group has held its fire since start­ing off the year on a con­tro­ver­sial note. Soon after the 2012 elec­tions, Amer­ic­an Cross­roads launched the Con­ser­vat­ive Vic­tory Pro­ject, a spinoff group de­signed to pre­vent weak can­did­ates from emer­ging in big Sen­ate races. It im­me­di­ately drew harsh cri­ti­cism from grass­roots con­ser­vat­ives, and hasn't been heard from since Feb­ru­ary. Mean­while, the party still faces the very real threat of a Todd Akin-like can­did­ate emer­ging in ruby-red Geor­gia, and GOP re­cruit­ing in the tra­di­tion­al battle­ground states has lagged.
Mean­while, the group drew fire from Re­pub­lic­ans when it stayed out of this year's high-pro­file Mas­sachu­setts Sen­ate race, de­clin­ing to as­sist the party's His­pan­ic nom­in­ee whose cam­paign was badly out­spent by Demo­crat­ic out­side groups. Based on its polling, Cross­roads didn't think the race was win­nable, and didn't want to start off the year with an ex­pens­ive de­feat. But it was also a leap to as­sume Gab­ri­el Gomez couldn't win without giv­ing him the re­sources to get his mes­sage out.
It's in stark con­trast to the flurry of early polit­ic­al activ­ity around them, where money from oth­er out­side groups is be­ing spent with aban­don. On the left, the League of Con­ser­va­tion Voters already dished out $2 mil­lion this sum­mer against Re­pub­lic­ans, hit­ting Sen. Ron John­son of Wis­con­sin, who's not even on the bal­lot un­til 2016, along with oth­er vul­ner­able rep­res­ent­at­ives. The Demo­crat­ic House Ma­jor­ity su­per PAC spent big against South Car­o­lina's Mark San­ford, while its Sen­ate coun­ter­part helped Ed­ward Mar­key win the va­cant seat in Mas­sachu­setts.
On the right, the Sen­ate Con­ser­vat­ives Fund has been ir­rit­at­ing Re­pub­lic­an sen­at­ors with a slew of ra­dio ads ur­ging them to de­fund Obama­care. Sen­ate Minor­ity Lead­er Mitch Mc­Con­nell, fa­cing a chal­len­ging reelec­tion, even has his own su­per PAC at­tack­ing his op­pos­i­tion.
And in­de­pend­ent New York City May­or Mi­chael Bloomberg is con­tinu­ing to spend big bucks at­tack­ing gun-sup­port­ing politicos. Last month, he spent $350,000 to back two Demo­crat­ic Col­or­ado state sen­at­ors, both of whom lost re­calls this month for sup­port­ing gun-con­trol le­gis­la­tion in their state.
Sev­er­al factors are con­trib­ut­ing to Amer­ic­an Cross­roads' lower pro­file this year. Dona­tions to the su­per PAC are down in the off year. Through the first six months of 2013, it raised $1.86 mil­lion. Dur­ing the same peri­od in 2011, it raised $3.93 mil­lion. After Mitt Rom­ney's de­feat and los­ing 11 of 13 Sen­ate races it spent money on in 2012, big donors are less will­ing to pony up.
The emer­gence of state- and race-based su­per PACs is also play­ing a role in di­vert­ing money and fo­cus away from Amer­ic­an Cross­roads. Cross­roads Pres­id­ent Steven Law, a former Mc­Con­nell chief of staff, is on the board of the Ken­tucki­ans for Strong Lead­er­ship su­per PAC, which has already been up with ads against Mc­Con­nell's Demo­crat­ic op­pon­ent Al­is­on Lun­der­gan Grimes. The Amer­ic­ans for Pro­gress­ive Ac­tion su­per PAC emerged to help Gomez in the Mas­sachu­setts Sen­ate spe­cial elec­tion, though it lacked the fire­power of the op­pos­i­tion.
"Con­sult­ants are try­ing to be en­tre­pren­eur­i­al, by design. They want ad­visers who have state-spe­cif­ic, can­did­ate-spe­cif­ic ex­pert­ise," said one Re­pub­lic­an su­per PAC strategist.
Amer­ica Rising, the GOP's op­pos­i­tion re­search and rap­id re­sponse start-up, is also lay­ing the ground­work for fu­ture at­tack ads, di­min­ish­ing the need for early en­gage­ment. With re­sources de­voted to re­search and track­ing, they've been able to gen­er­ate un­fa­vor­able news cov­er­age for Demo­crat­ic can­did­ates at a lower cost than ex­pens­ive TV buys. Re­pub­lic­ans now view dif­fer­ent groups filling dif­fer­ent roles as a more ef­fi­cient al­loc­a­tion of party re­sources than a one-size-fits-all su­per PAC.
"From our per­spect­ive, when we en­gage, we have a long-term sus­tained strategy we're pur­su­ing rather than spend­ing $80,000 in March of the off year. Early spend­ing is im­port­ant but it needs to be sus­tained as part of a longer-term strategy," said Cross­roads' Law. "These short-term skir­mishes are more de­signed for a brief im­pact, and to gen­er­ate fun­drais­ing, and brand po­s­i­tion­ing. That's something we nev­er have done much of."
So far this year, the group spent its time fo­cused on policy over polit­ics, launch­ing small, six-fig­ure pub­li­city cam­paigns against Obama­care and per­suad­ing skep­tic­al Re­pub­lic­ans to sup­port com­pre­hens­ive im­mig­ra­tion re­form. That shift fell short, with im­mig­ra­tion all but dead in Con­gress and Re­pub­lic­ans di­vided on tac­tics on bat­tling the pres­id­ent's un­pop­u­lar health care law. Rove, the group's founder, has be­come deeply dis­trus­ted by some con­ser­vat­ive act­iv­ists, who view him as the face of the dreaded es­tab­lish­ment.
Amer­ic­an Cross­roads sources said they haven't be­gun rais­ing money in earn­est for the new cycle; their fun­drais­ing ef­forts are ramp­ing up this fall. Law said the group still ex­pects to spend about $100 mil­lion on the 2014 midterms, around the same amount that went to­ward con­gres­sion­al races in the 2012 elec­tions.
But even with an im­pos­ing budget, it's strik­ing to see how much more com­pet­i­tion the group now faces — with donors, with­in Re­pub­lic­an ranks and in the wider su­per PAC world. In GOP circles, hav­ing a clear and co­ordin­ated mes­sage is now seen as more im­port­ant than spend­ing huge sums of money. In­deed, the Sen­ate battle­ground land­scape next year is filled with races in small states — Alaska, Arkan­sas, Louisi­ana, among them — where it doesn't take that much money to sat­ur­ate the air­waves with neg­at­ive ads. The bar for entry is much lower than in the past, in­vit­ing much more ideo­lo­gic­ally-driv­en com­pet­i­tion.
Cross­roads helped fash­ion the cur­rent cam­paign fin­ance land­scape, and the group will play a pivotal role in 2014, with con­trol of the Sen­ate up for grabs. But if Re­pub­lic­ans fall short again, it could eas­ily find it­self dis­placed in a rap­idly evolving and grow­ing world of well-fun­ded out­side groups.
What We're Following See More »
GOOGLE SEARCHES SPIKE
Libertarians Getting a Second Look?
9 hours ago
VEEPSTAKES
Trump Floats Gingrich, Kasich as Running Mates
9 hours ago
THE LATEST
Newt Gringrich is actively positioning himself as a possible VP nominee for Donald Trump, according to National Review. After a New York Times piece mentioned him as a possible running mate, he said, "It is an honor to be mentioned. We need a new Contract with America to outline a 100-day plan to take back Washington from the lobbyists, bureaucrats, unions, and leftists. After helping in 1980 with Reagan and 1995 as speaker I know we have to move boldly and decisively before the election results wear off and the establishment starts fighting us. That is my focus." Meanwhile, Trump told CNN he'd be "interested in vetting" John Kasich as well.
NO MORE CUTS
House Dems Push on Puerto Rico, Citing Zika
11 hours ago
THE LATEST
"House Democrats are stepping up pressure on Republicans to advance legislation addressing Puerto Rico's worsening debt crisis by issuing a report arguing that austerity cuts can't be sustained and have made the island more vulnerable to the mosquito-borne Zika virus." Democrats on the House Natural Resources Committee released a report yesterday that argued "further sharp reductions in government spending can't be a part of a legislative solution"—especially with a rainy season boosting the mosquito population and stressing an island health system already struggling to deal with the Zika virus.
USING LOCAL CELLS
Clapper: ISIS Can Stage Attacks in U.S.
11 hours ago
THE DETAILS
"ISIS has the capability to stage a Paris-style attack in the U.S. using local cells to strike in multiple locations and inflict dozens of casualties, according to the Obama administration's top U.S. intelligence official." Director of National Intelligence James Clapper told CNN's Peter Bergen that such a scenario is "something we worry about a lot in the United States, that they could conjure up a raid like they did in Paris or Brussels."