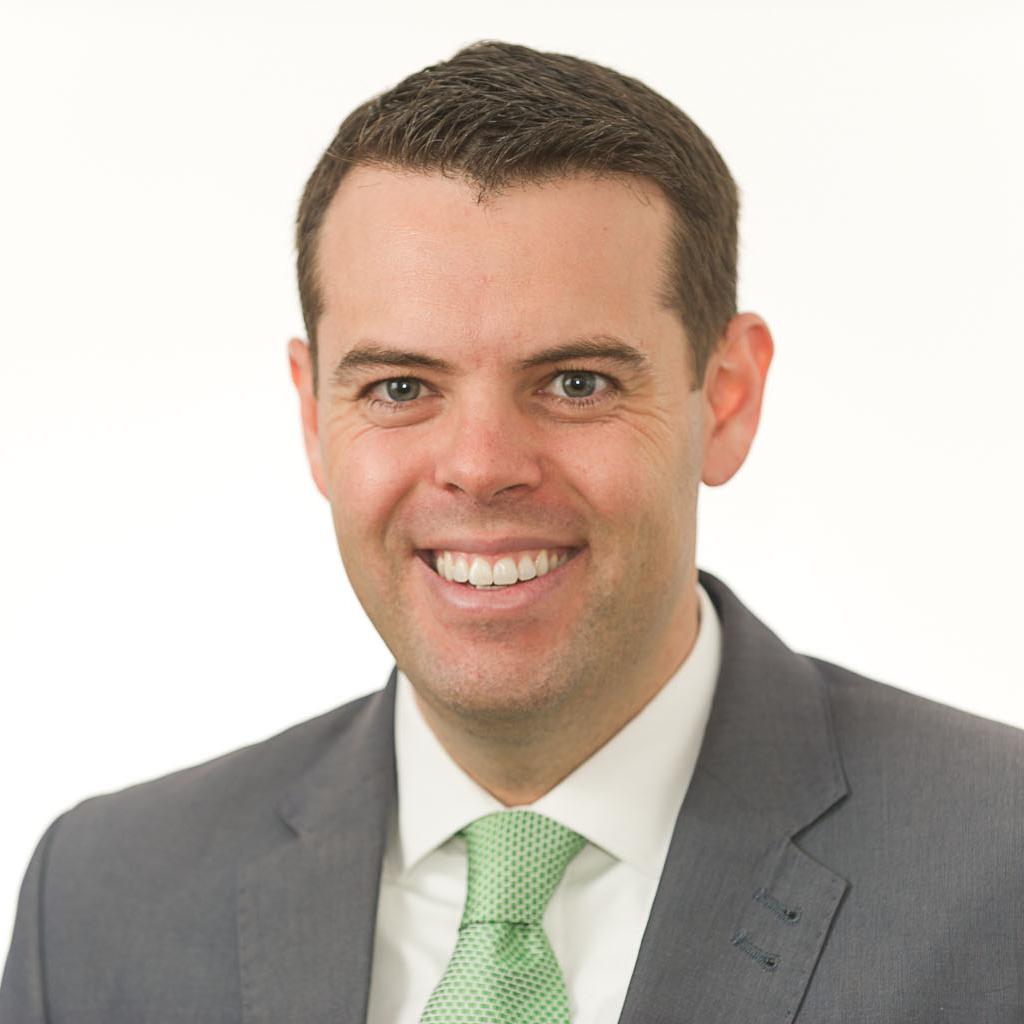 Sept. 23, 2013, 3:13 a.m.
DES MOINES, Iowa — Re­pub­lic­ans have a once-in-a-gen­er­a­tion shot at cap­tur­ing an open U.S. Sen­ate seat, but first they'll have to stop fight­ing among them­selves.
A nasty and per­son­al civil war has broken out with­in the ranks of the Re­pub­lic­an Party of Iowa, re­plete with charges of mis­man­age­ment, back­room con­spir­acies, and broken Face­book friend­ships. Already, two mem­bers of the party's cent­ral com­mit­tee have called on the GOP chair­man to resign. And forces faith­ful to Re­pub­lic­an Gov. Terry Bran­stad are mo­bil­iz­ing loy­al­ists to take back power next year.
Scuffles with­in state parties are com­mon­place, but the stakes are high­er here. Iowa hasn't had an open Sen­ate seat since 1974 and the state's funky nom­in­at­ing rules make it pos­sible — even likely — that party lead­ers and del­eg­ates, in­stead of the voters, will pick the GOP nom­in­ee next year at a con­ven­tion. The fact that the war­ring party lead­er­ship will play host to the leadoff 2016 pres­id­en­tial caucuses only sharpens the sig­ni­fic­ance of the feud­ing.
"I've nev­er seen any­thing like this in my 25 years of polit­ic­al act­iv­ism," said Jam­ie John­son, a mem­ber of the cent­ral com­mit­tee, who has called for the resig­na­tion of the party chair­man. "The in­mates are run­ning the asylum."
The cur­rent fight boils down to who con­trols the state GOP's headquar­ters, a re­habbed former fu­ner­al par­lor loc­ated two blocks from the state Cap­it­ol. Since last year, that job has be­longed to A.J. Spiker, a former co­chair­man of Ron Paul's Iowa pres­id­en­tial cam­paign.
Spiker's crit­ics con­tend he's bent the rules to be­ne­fit oth­er Ron Paul sup­port­ers, in­clud­ing throw­ing more than 70 per­cent of the state's del­eg­ates to Paul at the na­tion­al con­ven­tion in Tampa, Fla., last year — des­pite Paul fin­ish­ing a dis­tant third in the caucuses.
"It all goes back to Tampa," John­son said of the mis­trust.
The latest tussle has come over a man­euver by Spiker to post­pone the party's 2014 nom­in­at­ing con­ven­tion by a month. With a half-dozen Re­pub­lic­ans in the race, it's a real pos­sib­il­ity that none of them will top 35 per­cent in the primaryê­for­cing the nom­in­a­tion to be de­cided by party con­ven­tion-go­ers.
Fears of a delayed con­ven­tion are two-fold. First, it would give the pre­sumptive Demo­crat­ic nom­in­ee, Rep. Bruce Bra­ley, an ex­tra month to cam­paign without an op­pon­ent. Second, many be­lieve Spiker and his al­lies hope to sneak a Paul-al­lied can­did­ate through a brokered con­ven­tion, per­haps even Spiker him­self or Dav­id Fisc­her, the co­chair­man of the party. The pre­sump­tion is they would use the ex­tra month to or­gan­ize the in­sur­gent ef­fort after a dead­locked primary.
"The sus­pi­cion is they're try­ing to find a back­door to get the nom­in­a­tion," said state Rep. Chip Bal­timore, a Re­pub­lic­an who rep­res­ents a swing dis­trict car­ried by Pres­id­ent Obama last year. Such a move would leave the party splintered and likely bit­ter, with a shor­ted cal­en­dar to come to­geth­er ahead of Novem­ber.
The pos­sib­il­ity of a nom­in­ee emer­ging late from a brokered con­ven­tion wor­ries the na­tion­al GOP lead­er­ship. "In an ideal world, this would not go to con­ven­tion," said Kev­in McLaugh­lin, a seni­or strategist for the Na­tion­al Re­pub­lic­an Sen­at­ori­al Com­mit­tee.
Re­pub­lic­ans saw just how un­pre­dict­able con­ven­tions could be this year when E.W. Jack­son, an out­spoken tea-party pas­tor, emerged as the sur­prise nom­in­ee for lieu­ten­ant gov­ernor in Vir­gin­ia. Some of Jack­son's com­ments have been so out­land­ish that he's been kept largely at arm's length by the rest of the tick­et.
The push­back against a delayed con­ven­tion has been swift and fierce. The lead­ing Sen­ate can­did­ates, in­cum­bent Chuck Grass­ley, and the gov­ernor all asked the party to re­verse it­self. And on Monday, Spiker and party of­fi­cials will gath­er in a tele­con­fer­ence to con­sider do­ing so.
"I think people are dream­ing up stor­ies to make this con­ven­tion de­cision made by the party something oth­er than it was," Spiker said, adding he now ex­pects the date to be re­turned to June. He down­played the swirl­ing con­tro­versy and calls for his resig­na­tion, not­ing that neither of the of­fi­cials who said he should resign so much as called him in ad­vance.
"With­in a polit­ic­al party, be­lieve it or not, you have polit­ics," he said.
Some GOP act­iv­ists worry a party lead­er­ship aligned with Sen. Rand Paul, R-Ky., will dis­suade oth­er pres­id­en­tial as­pir­ants from help­ing party-build­ing ef­forts, or at­tend­ing the state's Ames straw poll — a huge party fun­draiser.
Spiker said the whole epis­ode is a mis­un­der­stand­ing, not a power play. It's "ab­so­lutely ri­dicu­lous" to sug­gest he'd of­fer him­self up as a can­did­ate, call­ing it "very un­likely," though he shunned the use of "ab­so­lutes." As for a Fisc­her con­ven­tion can­did­acy, he said, "You'd have to ask Dav­id." Fisc­her did not re­spond to re­quests for com­ment.
The trouble traces back to the in­ab­il­ity of the NR­SC or Bran­stad to re­cruit a single top-tier can­did­ate that could clear the field. That's left a wide, scrambled roster of second-tier con­tenders and the pos­sib­il­ity of the nom­in­ee be­ing de­term­ined not by the voters.
Grass­ley's former chief of staff, Dav­id Young; former U.S. At­tor­ney Matt Whi­taker; ra­dio host Sam Clo­vis; and state Sen. Joni Ernst are already in the race. Plus, Mark Jac­obs, an in­de­pend­ently wealthy en­ergy ex­ec­ut­ive, is ex­pec­ted to join the fray and in­flu­en­tial so­cial con­ser­vat­ive Bob Vander Plaats is eye­ing the race, as well.
The GOP in­fight­ing is de­volving in­to an in­creas­ingly per­son­al af­fair. Chad Air­hart, an act­iv­ist and chair­man of the Iowa Re­pub­lic­an County Of­fi­cials As­so­ci­ation, re­cently com­plained on Face­book that Spiker had "un­friended" him.
"That's kind of child­ish," replied Spiker, who said he is trans­ition­ing to a pub­lic-of­fi­cial page and cleans­ing his per­son­al ac­count of many polit­ic­al con­tacts. "I really don't need people fight­ing with my fam­ily on Face­book."
Spiker dis­missed cri­ti­cism of his ten­ure, not­ing the party is debt-free, is among the top 10 GOP state parties in terms of cash on hand, and owns its fu­ner­al home-turned-headquar­ters out­right.
The Demo­crats are snick­er­ing from the side­lines as Bra­ley piles up cam­paign cash. "I think that the Re­pub­lic­an primary in the state is di­vis­ive and de­struct­ive to their chances," said Justin Barasky, spokes­man for the Demo­crat­ic Sen­at­ori­al Cam­paign Com­mit­tee.
Many Re­pub­lic­ans, in­clud­ing those close to Bran­stad, who is seek­ing a re­cord sixth term as gov­ernor in 2014, are hop­ing to in­stall new lead­er­ship in the party next year. To take back the party, they plan to flood pre­cinct-level elec­tions dur­ing the 2014 Iowa caucuses. (The caucuses are held every two years — it's only every four that they get na­tion­al at­ten­tion.) It's through caucus-level elec­tions in 2012 that Paul-al­lied del­eg­ates took con­trol of the party from the bot­tom up.
"I think you're go­ing to see a pretty ag­gress­ive ef­fort by a num­ber of ele­ments of the party," said Dav­id Kochel, a GOP strategist who was Rom­ney's seni­or ad­viser in Iowa and strategist for three of Bran­stad's past cam­paigns. "There's too much at stake in 2014 to leave the party to people who don't know what they're do­ing."
COR­REC­TION: An earli­er ver­sion of this story mis­spelled the name of former U.S. At­tor­ney Matt Whi­taker.
What We're Following See More »
'NO BASIS IN LAW'
Eleven States Sue Administration Over Transgender Bathroom Access
10 minutes ago
THE LATEST
The great restroom war of 2016 continues apace, as eleven states have sued the Obama administration in federal court, claiming its federal guidance on how schools should accommodate transgender students "has no basis in law." "The lawsuit was filed in the U.S. District Court for the Northern District of Texas on behalf of Alabama, Arizona, Georgia, Louisiana, Maine, Oklahoma, Tennessee, Texas, Utah, West Virginia and Wisconsin. The lawsuit argues that the federal government has worked to turn workplaces and schools 'into laboratories for a massive social experiment.'"
NEXT STOP: THE FLOOR
Puerto Rico Debt Bill Passes House Committee
32 minutes ago
THE LATEST
By a 29-10 vote, the House Natural Resources Committee today passed the bill to allow Puerto Rico to restructure its $70 billion in debt. The legislation "would establish an oversight board to help the commonwealth restructure its un-payable debt and craft an economic recovery plan."
WITHIN 15 DAYS OF NOMINATION
Wyden Bill Would Make Nominees' Tax Disclosures Mandatory
38 minutes ago
THE DETAILS
"Though every major party nominee since 1976 has released his tax returns while running for president, the practice has never been required by law. Sen. Ron Wyden (D-OR) wants to change that. The senior Democrat on the Senate Finance Committee, which handles tax issues, introduced a bill on Wednesday that would force presidential candidates to release their most recent tax returns. The Presidential Tax Transparency Act, as the bill is called, would require candidates to make their latest three years of tax returns public no later than 15 days after becoming the nominee."
CONTRARY TO REPORTS
Ryan Not Endorsing Trump Just Yet
2 hours ago
SHORT ON LACTATION STATIONS, CHANGING TABLES
U.S. Capitol Doesn't Meet Standards for New Moms
3 hours ago
WHY WE CARE
"The U.S. Capitol does not meet the federal government's own standards for accommodations for new mothers," according to an investigation by NBC Channel 4. "Though the U.S. General Services Administration, a government agency which oversees the management of federal government buildings, requires a minimum number of lactation stations and changing tables, Congress is exempt from the rules and fails to meet those standards." The Capitol grounds have 12 lactations stations, far short of the 42 that would be required given the number of female workers there.