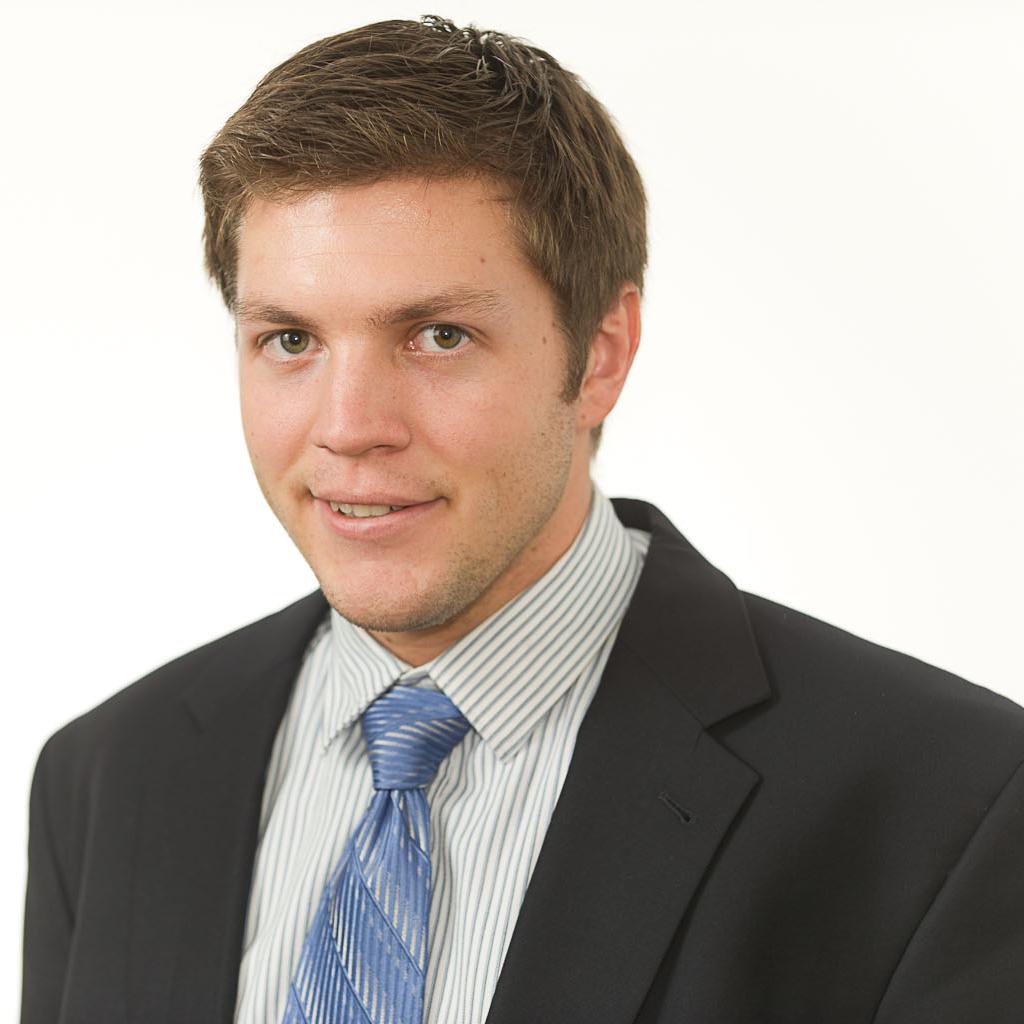 What if the gov­ern­ment could craft a rule that would make mil­lions of people safer, re­duce car­bon emis­sions, and come with the sup­port of the in­dustry it reg­u­lates? It isn't a dream — three states have had it on the books for years — but there ap­pears to be no mo­mentum for such le­gis­la­tion on the fed­er­al level.
The rule? Man­dat­ory test­ing of car­bon-monox­ide levels at in­door ice rinks, which num­ber roughly 2,000 na­tion­wide. Much like a car left run­ning in the gar­age, the emis­sions giv­en off by some ice re­sur­facers — of­ten called Zam­boni ma­chines, after the name of their most pop­u­lar brand — can be harm­ful if not prop­erly vent­il­ated. The En­vir­on­ment­al Pro­tec­tion Agency has is­sued warn­ings about these car­bon-monox­ide and ni­tro­gen-di­ox­ide dangers, but only Mas­sachu­setts, Min­nesota, and Rhode Is­land have taken steps to keep skaters at rinks safe from these gases.
It's not as if the prob­lem is new. In 2009, ES­PN re­por­ted that car­bon monox­ide had sickened 200 people at ice rinks in a six-month span. Tests by the net­work found that nearly a third of rinks us­ing fossil-fuel-powered re­sur­facers had haz­ard­ous levels of car­bon monox­ide, ni­tro­gen di­ox­ide, or ul­trafine particles. A 2011 fea­ture by NBC's Today Show re­por­ted on one in­cid­ent that saw 60 people hos­pit­al­ized and found that more than 250 had suffered from car­bon-monox­ide pois­on­ing over the pre­vi­ous two years.
Su­z­anne Con­don, as­so­ci­ate com­mis­sion­er for health at the Mas­sachu­setts De­part­ment of Pub­lic Health, helped write that state's in­door ice-rink air-qual­ity law in 1997. Child­hood asthma rates, she said, were the im­petus for the reg­u­la­tion. "You used to be able to look down that row of kids on the bench [dur­ing youth hockey games], and prob­ably a third of those kids were us­ing in­halers," she said.
In Rhode Is­land, arena man­agers have been re­quired to take daily car­bon-monox­ide read­ings since 1990, with man­dat­ory cor­rect­ive ac­tions for spe­cif­ic levels. That has boos­ted aware­ness of car­bon-monox­ide is­sues and helped rinks fix their prob­lems, said Joseph Wendelken, a spokes­man for the state's De­part­ment of Health. "After the law, I re­ceived no more com­plaints of head­aches from hockey refs and fig­ure-skat­ing judges," he said.
The rules are even tough­er in Min­nesota. Earli­er this year, it beefed up its air-qual­ity stand­ards, which have been on the books since 1973, for rinks. Over the past year, the state has seen just 2 per­cent of ice rinks ex­ceed­ing the man­dated level, said Dan Tranter, su­per­visor of the Min­nesota De­part­ment of Health's In­door Air Unit. That num­ber has jumped to 10 per­cent since the stricter rule took ef­fect in May, but Tranter ex­pects it to come down once rinks grow ac­cus­tomed to the new stand­ard.
Air-qual­ity com­pli­ance has been even more uni­ver­sal in Mas­sachu­setts, Con­don said. "We tested a vari­ety of rinks in the mid-'90s. We did see el­ev­ated levels of car­bon monox­ide and ni­tro­gen di­ox­ide," she said. Now? "It's been at least a few years since we've even seen a level that was above the cor­rect­ive ac­tion lim­it."
In the ES­PN in­vest­ig­a­tion, car­bon-monox­ide levels were found to be roughly 10 times high­er in states that had no test­ing re­quire­ments. In non-test­ing states, 11 of the 22 rinks sur­veyed found car­bon-monox­ide levels ex­ceed­ing Min­nesota's best-in-the-na­tion stand­ard of 20 parts per mil­lion.
And it's not as if the pub­lic-safety be­ne­fits have come at the ex­pense of an in­dustry, nor have they met much op­pos­i­tion from those who are forced to com­ply. "By and large our aren­as … are ac­cept­ing of the rules," Tranter said. "They want to en­sure a safe en­vir­on­ment for their pat­rons."
Arena man­agers backed that up. Al­most a dozen op­er­at­ors in Rhode Is­land and Mas­sachu­setts re­spon­ded to an email ques­tion dis­trib­uted by the North East Ice Skat­ing Man­agers As­so­ci­ation for Na­tion­al Journ­al. None said the test­ing re­quire­ments had been a fin­an­cial or lo­gist­ic­al bur­den, and most said the stand­ards were an im­port­ant safety meas­ure. Many ex­pressed hope that oth­er states would fol­low suit.
STAR Rinks, a na­tion­wide in­dustry or­gan­iz­a­tion, tells its mem­bers to es­tab­lish test­ing stand­ards, even if their state doesn't man­date mon­it­or­ing.
So, why no ap­pet­ite for fed­er­al le­gis­la­tion?
"It's hard to un­der­stand," Con­don said, adding that lack of aware­ness has res­ul­ted in little pres­sure for new rules.
In 2002, EPA tightened emis­sions stand­ards for new re­sur­facers, but many ma­chines pred­at­ing that rule are still in op­er­a­tion, and even the im­proved mod­els can cause prob­lems in rinks that are not prop­erly vent­il­ated.
EPA reg­u­lat­ors did not re­spond to re­quests for com­ment. Aides to en­vir­on­ment­al poli­cy­makers in the House in­dic­ated that no le­gis­la­tion is in the works, but a Sen­ate aide said two sen­at­ors plan to hold a hear­ing to in­vest­ig­ate the is­sue. They did not provide de­tails.
Reg­u­la­tion or not, some ice-rink man­agers have de­cided the simplest way to keep skaters safe is to switch to elec­tric re­sur­facers. That has be­come a trend in test­ing-law states, some reg­u­lat­ors said, where mak­ing the switch can elim­in­ate com­pli­ance is­sues. "We have seen an in­crease in elec­tric ma­chine sales in those states with re­quired test­ing," said Frank Zam­boni, the grand­son of the ice re­sur­facer's in­vent­or and the ex­ec­ut­ive vice pres­id­ent of Zam­boni Co., the Ca­na­dian sis­ter com­pany of the Para­mount, Cal­if.-based man­u­fac­turer.
While elec­tric re­sur­facers are 35 per­cent to 40 per­cent more ex­pens­ive, he said, cheap­er op­er­at­ing costs can off­set the ini­tial pur­chase price. Zam­boni de­clined to weigh in on po­ten­tial le­gis­la­tion or reg­u­la­tion, but he did em­phas­ize the crit­ic­al need for air-qual­ity test­ing.
"It really isn't our place to state a pref­er­ence between vol­un­tary and man­dated emis­sion test­ing; we simply feel that it is im­port­ant that it be done on a daily basis while the ice rink is in op­er­a­tion," Zam­boni said.
What We're Following See More »
BACKING OUT ON BERNIE
Trump Won't Debate Sanders After All
21 hours ago
THE LATEST
Trump, in a statement: "Based on the fact that the Democratic nominating process is totally rigged and Crooked Hillary Clinton and Deborah Wasserman Schultz will not allow Bernie Sanders to win, and now that I am the presumptive Republican nominee, it seems inappropriate that I would debate the second place finisher. ... I will wait to debate the first place finisher in the Democratic Party, probably Crooked Hillary Clinton, or whoever it may be."
AKNOWLEDGING THE INEVITABLE
UAW: Time to Unite Behind Hillary
2 days ago
THE DETAILS
"It's about time for unity," said UAW President Dennis Williams. "We're endorsing Hillary Clinton. She's gotten 3 million more votes than Bernie, a million more votes than Donald Trump. She's our nominee." He called Sanders "a great friend of the UAW" while saying Trump "does not support the economic security of UAW families." Some 28 percent of UAW members indicated their support for Trump in an internal survey.
AP KEEPING COUNT
Trump Clinches Enough Delegates for the Nomination
2 days ago
THE LATEST
"Donald Trump on Thursday reached the number of delegates needed to clinch the Republican nomination for president, completing an unlikely rise that has upended the political landscape and sets the stage for a bitter fall campaign. Trump was put over the top in the Associated Press delegate count by a small number of the party's unbound delegates who told the AP they would support him at the convention."
TRUMP FLOATED IDEA ON JIMMY KIMMEL'S SHOW
Trump/Sanders Debate Before California Primary?
2 days ago
CAMPAIGNS INJECTED NEW AD MONEY
California: It's Not Over Yet
2 days ago
THE LATEST
"Clinton and Bernie Sanders "are now devoting additional money to television advertising. A day after Sanders announced a new ad buy of less than $2 million in the state, Clinton announced her own television campaign. Ads featuring actor Morgan Freeman as well as labor leader and civil rights activist Dolores Huerta will air beginning on Fridayin Fresno, Sacramento, and Los Angeles media markets. Some ads will also target Latino voters and Asian American voters. The total value of the buy is about six figures according to the Clinton campaign." Meanwhile, a new poll shows Sanders within the margin of error, trailing Clinton 44%-46%.